Today I wanted to share with you how to crate a spooktacular skeleton hand wall using Dollar Tree skeleton hands! You're going to love how easy this DIY is!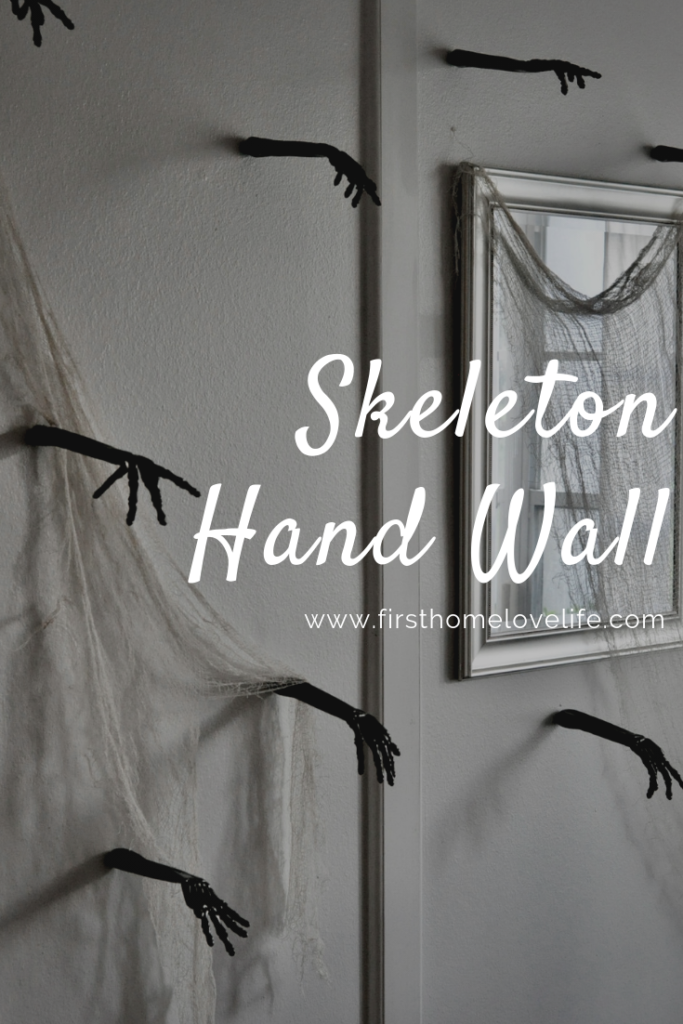 We're fast approaching my favorite time of year and I've already been working on some super easy and fun crafts!
I LOVE HALLOWEEN!
And if you've been following for a while then you know this about me. 🙂
I would call my decor style more of a sophisticated spooky though…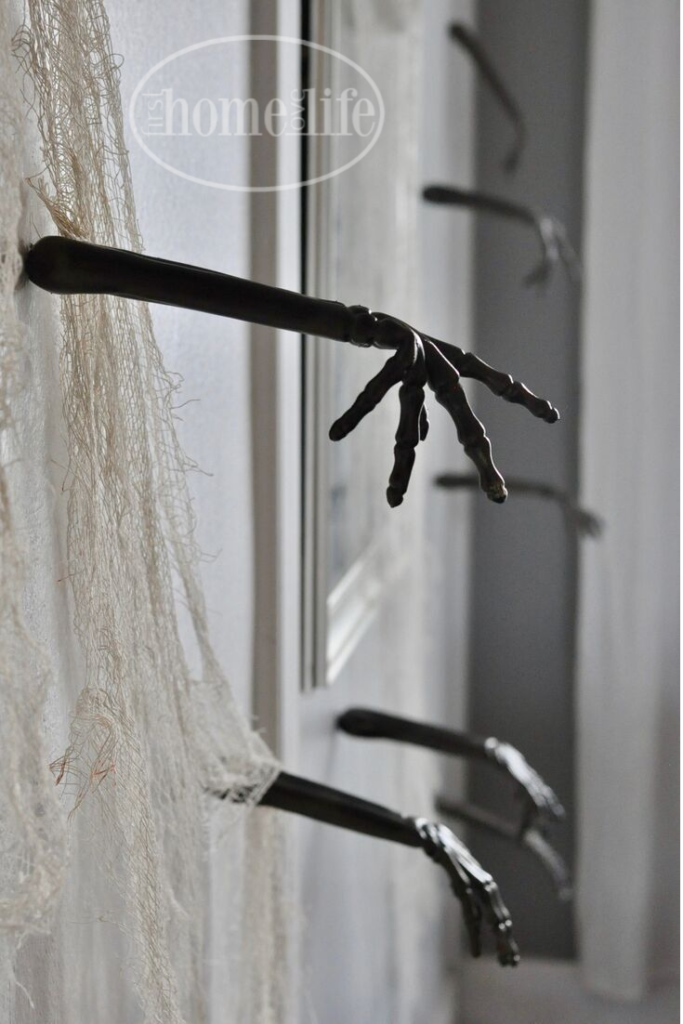 I'm not big on bloody, icky type of Halloween decor. I'm not a fan of the cheap cheesy type of decor either.
I like it to be somewhere in the middle.
Not wanting to make your stomach turn but still gives that fear factor vibe, if you know what I'm saying…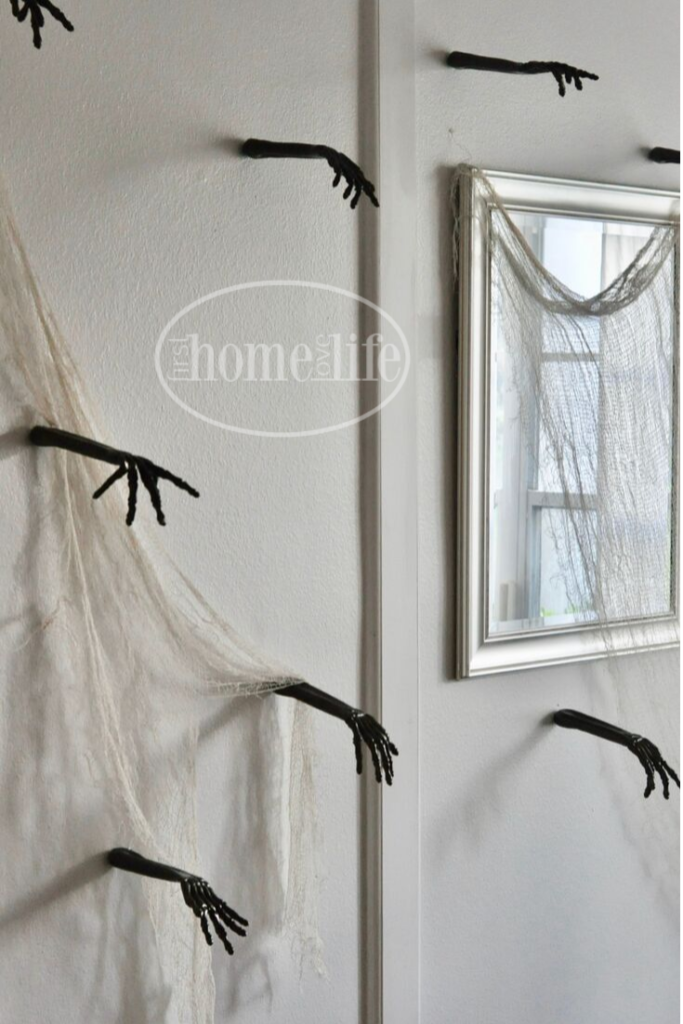 Whenever I'm on the hunt for new Halloween decorations, my first stop is always the Dollar Tree.
They carry great basic items that can be turned into something so much more with a little creativity and for only a dollar, you can't beat the price!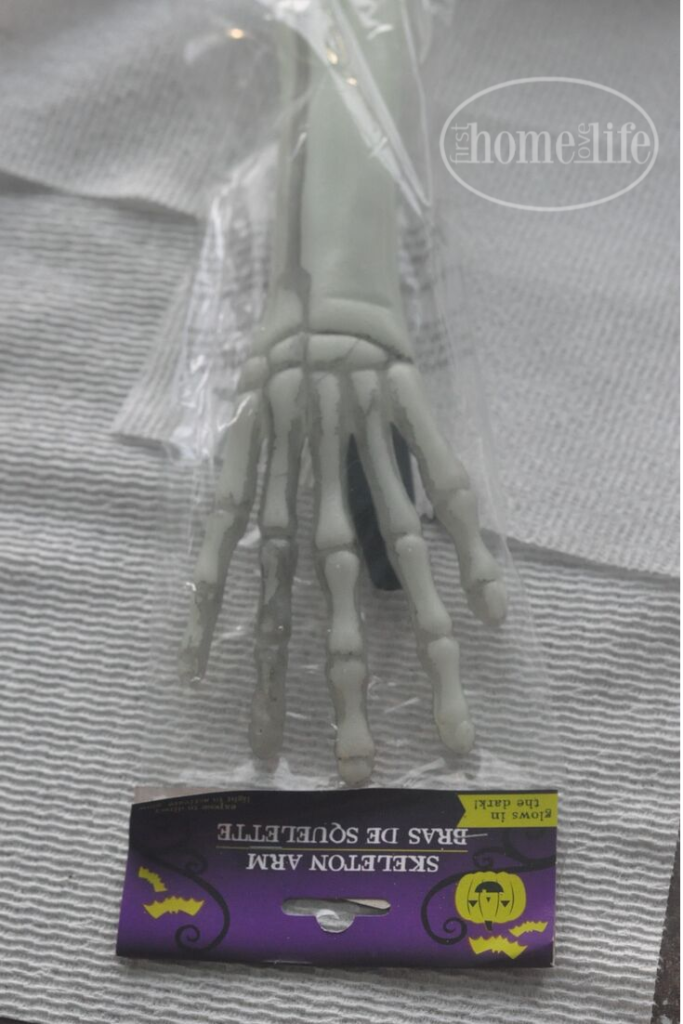 When I saw these skeleton hands, I knew immediately I wanted to use them on my wall.
But as with most Dollar Tree products they looked a little too cheap and generic for my taste.
So here's what I did to spook them up a bit more…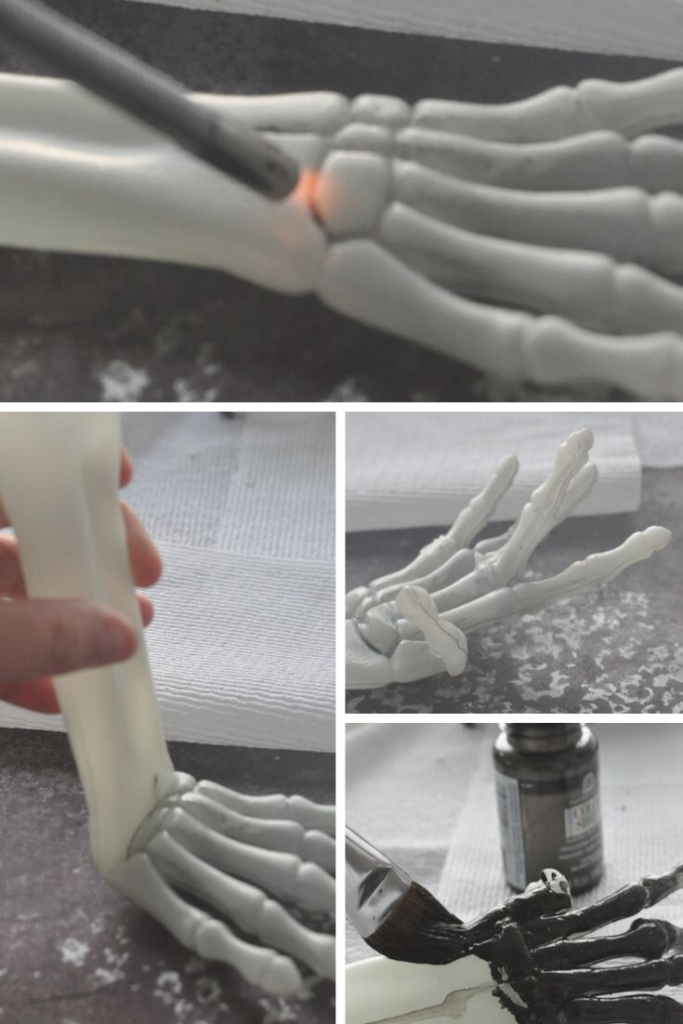 I used a lighter to heat up the plastic so I could bend it and reshape the wrist and fingers of the skeleton hands.
Then once I got them the way I liked, I let them cool off and painted them.
It's really as simple as that!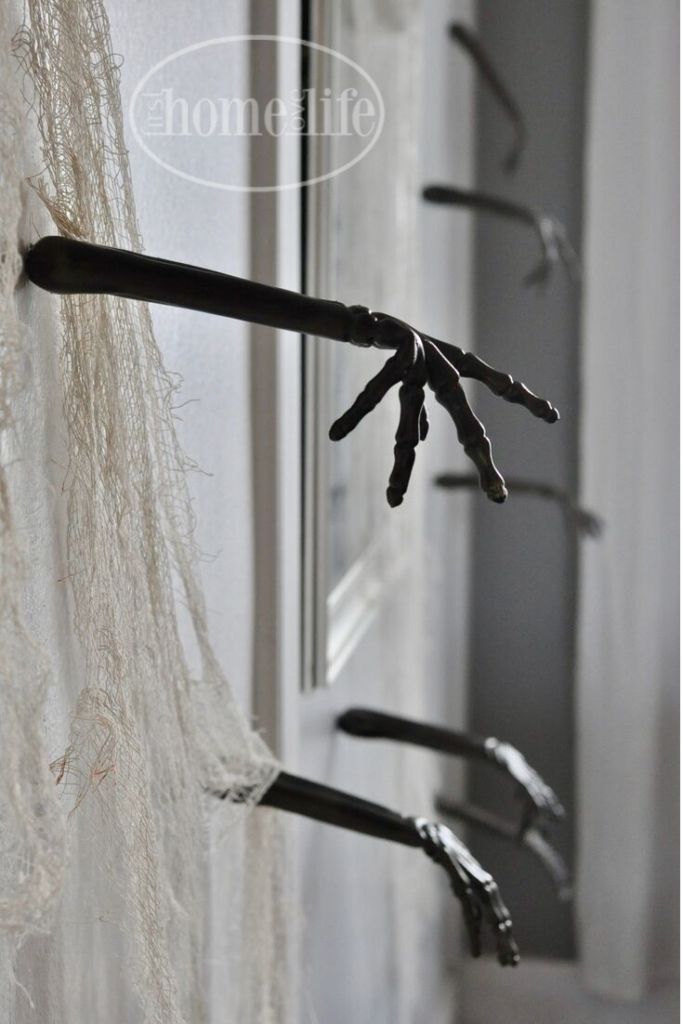 These skeleton hands have holes on one end, so I used a small thumb tack to hang them on the wall.
The spooky cloth was also from dollar tree and I draped it around to add more of that creepiness factor to the wall.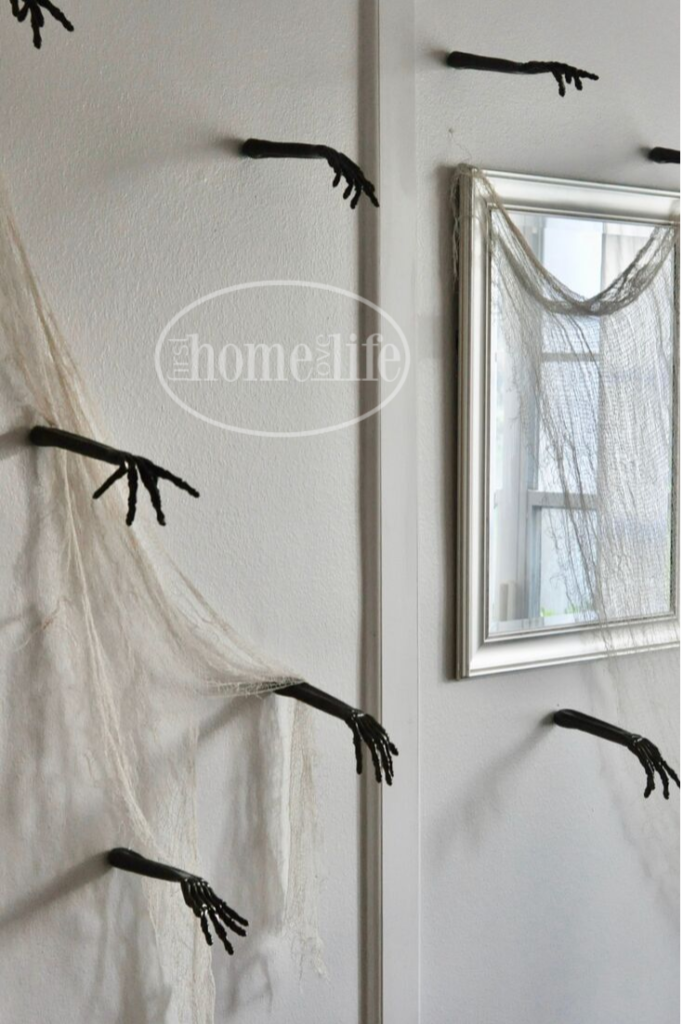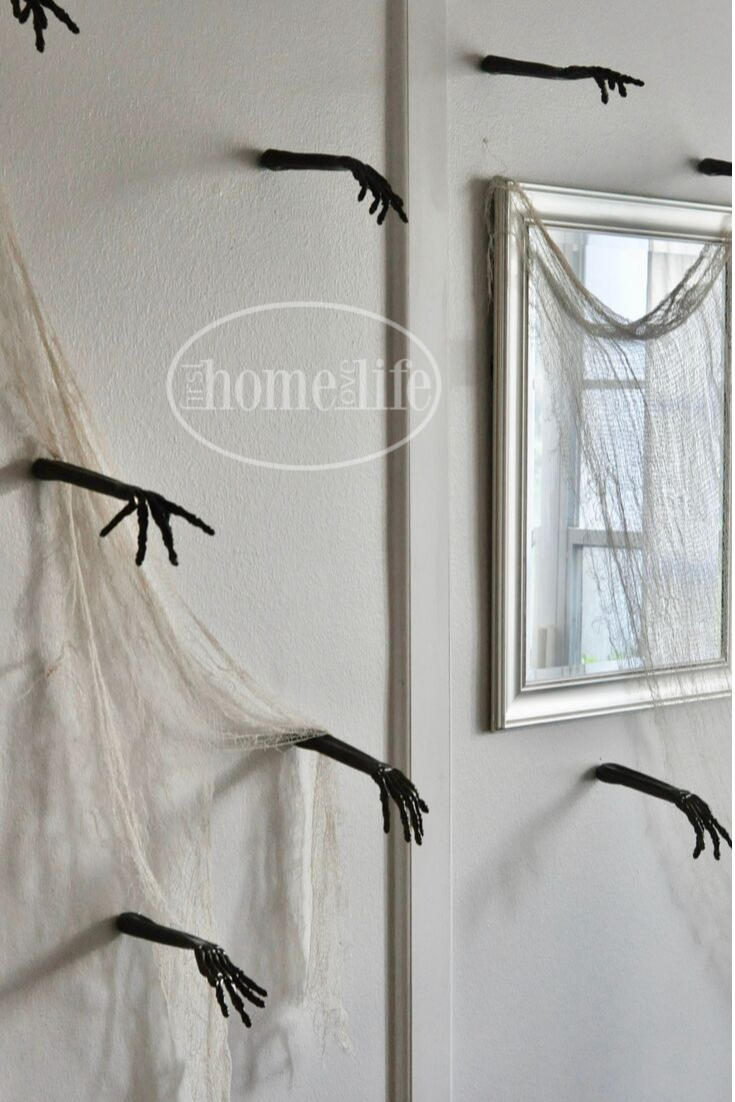 I love the way these turned out so much!
They really add a scary vibe to my dining room wall.
I hope you loved this simple Halloween craft, and are planning to run to the Dollar Tree tomorrow to grab a bunch of these hands!
Talk to you soon friends, take care!
XO
Comments
comments