My super talented friend, Dria from Dio Home Improvements is back today to share this super easy and inexpensive custom DIY artwork. You won't believe what she used to make it, and the options are endless when it comes to design! Love it!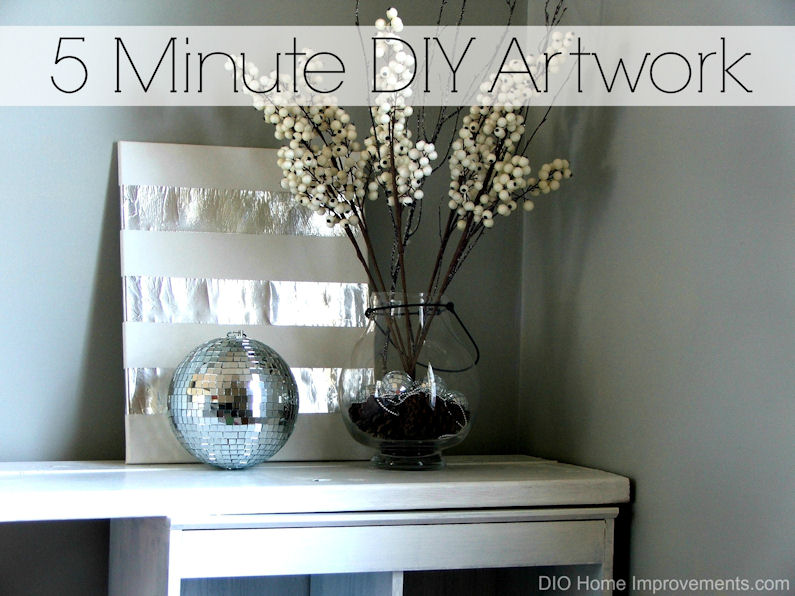 Recently I made some artwork for my bedroom using silver tape that you would typically use on dryer vents! I loved how the piece came out so much that I decided I wanted to use the same concept in more artwork for my office. This is the fastest and easiest artwork I have ever done! It took me 5 minutes to make this!
Supplies you will need:
Silver Reflective Duct Tape
Scissors
Canvas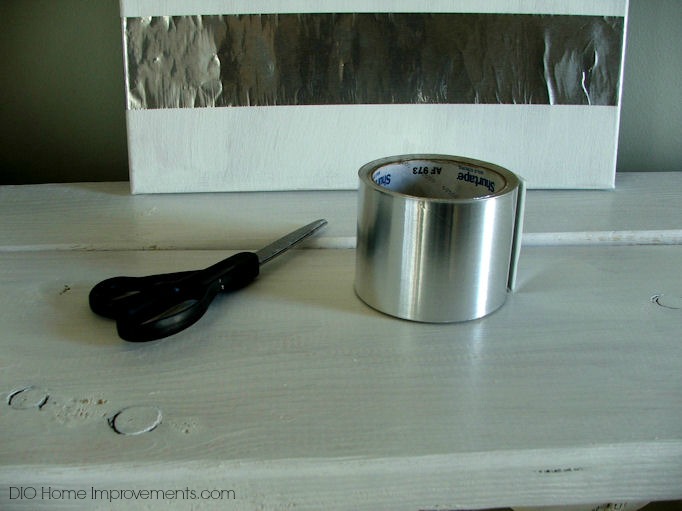 Consider your design, do you want stripes? Geometric pattern? Blocks? I wanted stripes for my office, so using the tape I measured off enough to have the tape wrap around the sides of the canvas, then just peeled off the backing and put the tape strips onto the canvas. That's it. You can't get any simpler then that! I love how shiny and reflective this tape is, the tape does wrinkle a bit but I like the affect it looks a little like silver leather. I also used this tape on the legs and arms of my office chair (after painting the black faux leather to white). I am brainstorming on other ways I can use this tape.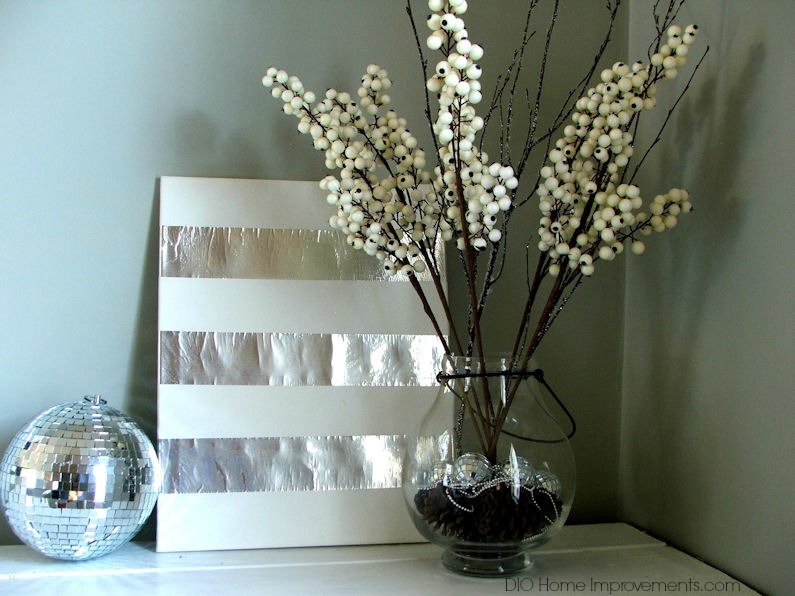 Follow Dria on Facebook and Pinterest for more simple and beautiful DIY projects!
Comments
comments