This post is brought to you by P&G and The Home Depot. All opinions are 100% mine.
Did you know that according to a recent Procter & Gamble (P&G) survey, only 25% of us clean our grills and only 20% of us clean our outdoor furniture. When I read this statistic I had to laugh, because at that time my grill looked like this…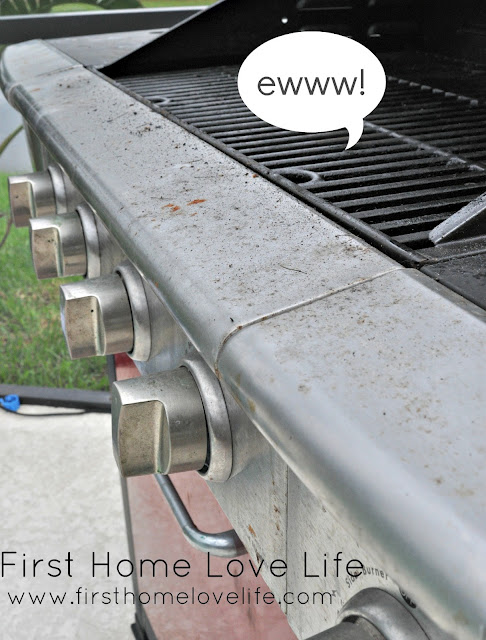 Oh and my patio furniture looked like this…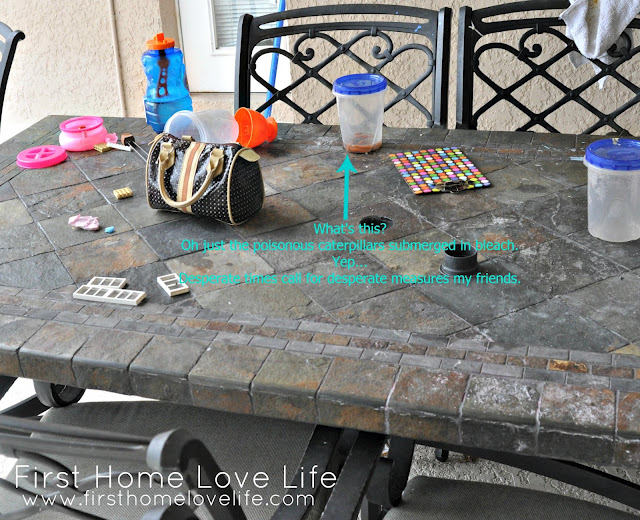 So thankfully the good great amazingly awesome folks of P&G and The Home Depot sent me some wonderful products to help me get my patio looking fresh and clean for this summer's festivities.


Here are a few tips to help you get your outdoor area ready for entertaining: 
Maintain Your Outdoor Furniture – Keep it looking good all summer

Inspect your Deck – Give it good once over –  check for loose nails, bricks, cracked concrete

Remove the Clutter – Clean up, power wash, remove unnecessary items/debris.

Accessorize – Add in the little touches (i.e., plants, outdoor lighting, lanterns, centerpiece)  

Clean your Grill – Give your grill a clean start this season.
The first thing I did was get rid of the clutter! Then I swept and hosed down the entire patio. A pressure washer works great, so if you have one…use it!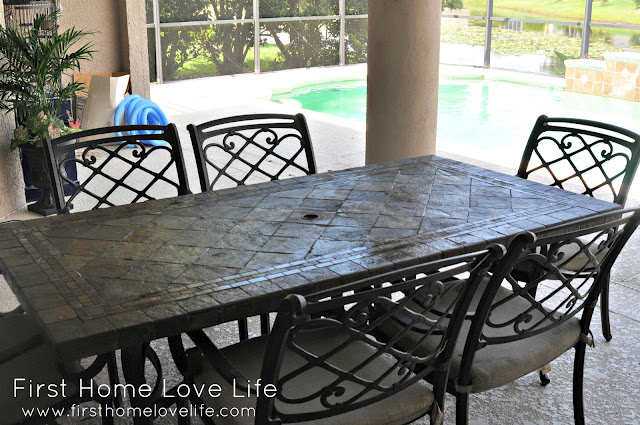 After all the furniture was hosed down, I went over it again with P&G's Mr.Clean Outdoor Pro Magic Eraser.


These held up great, and they were BLACK after I was done with them. Just goes to show that sometimes hosing down something is not enough! This picked up all the yuckiness that was left over, and it worked beautifully!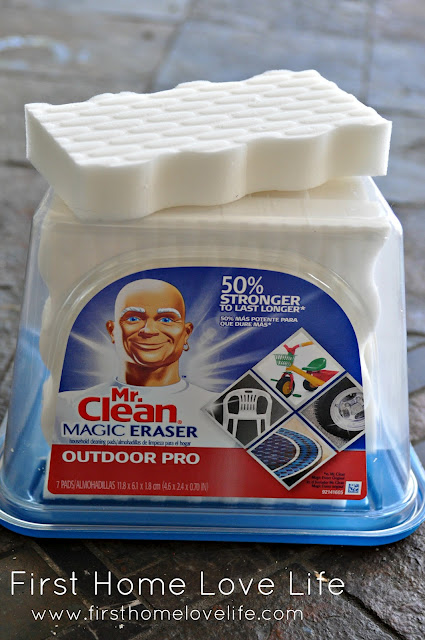 The next thing I tackled was my grill. 
Holy moly, it was filthy!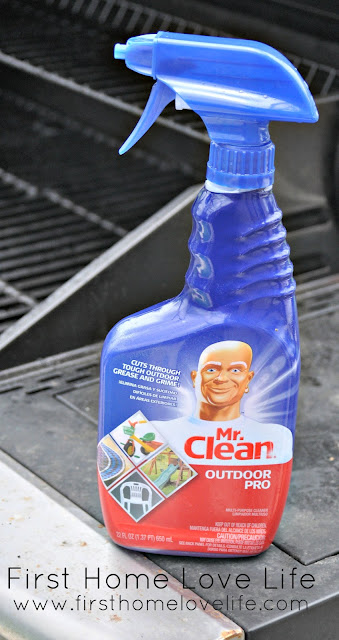 Mr.Clean's Outdoor Pro Spray paired with Bounty paper towels made light work of getting that caked on grease and grime off.  


Here's the before again…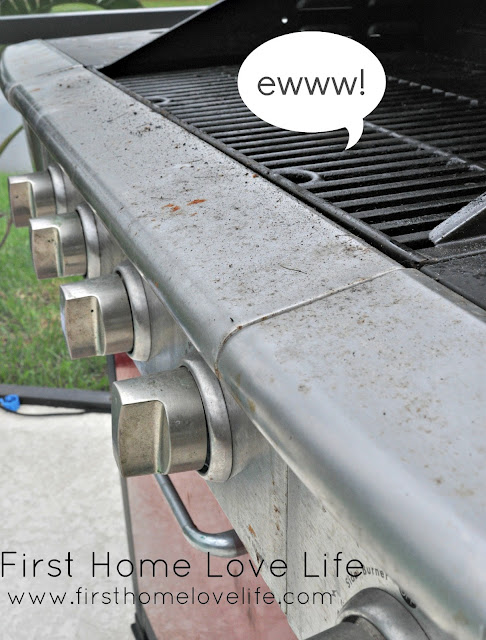 After a good wipe down…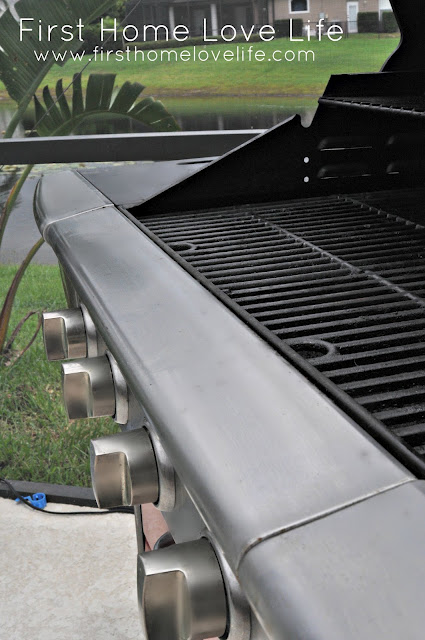 Looks brand new right?! I was shocked it worked so well! Love this stuff, oh so much!


It's also just as important to maintain your outdoor furniture and grill as it is to keep everything clean. That's why when not in use, I make sure everything stays covered and safe from the harsh Central Florida elements.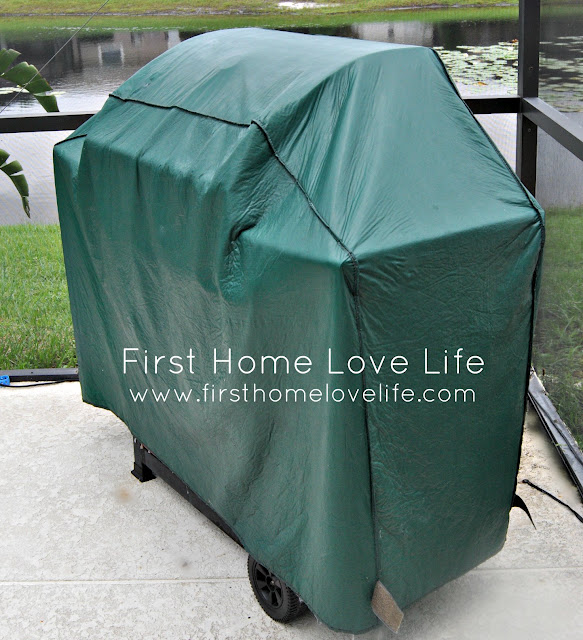 The next step is important for maintaining not just your patio but your house. We have stucco, and although it's low maintenance for the most part, it does get the occasional crack or chip. So I walked around our house and checked the exterior walls for surface cracks. Sure enough I found a few and used paintable exterior caulk to fill them in, and will paint over them once everything has cured and dried.




All that's left to do is the fun part…Accessorize! Your outdoor space should look just as good as any room in your home. A patio is an extension of your house, so decorate it! Use curtains, lights, indoor/outdoor furniture, rugs, wall decor, and of course potted plants! Don't be afraid to decorate this space because of it's challenges and conditions. Just go with your gut, and make it feel like a place you'd want to hang out with an ice cold drink on those hot summer nights.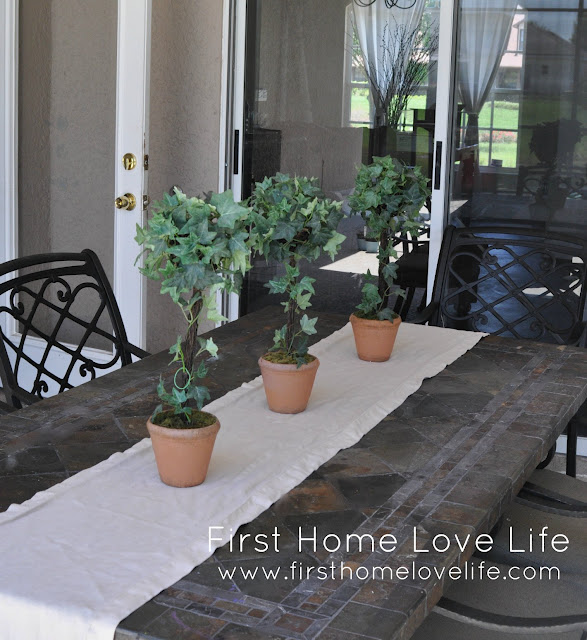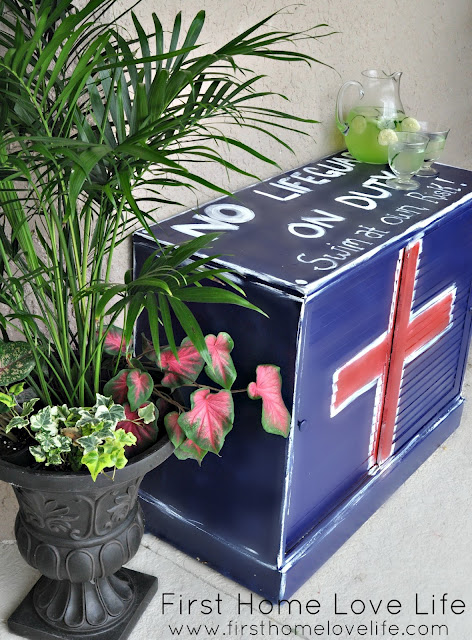 You can find everything you need to pretty up your patio this summer at The Home Depot. The Home Depot is a one-stop-shop for purchasing P&G products, including Mr. Clean Outdoor Spray, Mr. Clean Outdoor Pro Magic Eraser, Bounty and more!


Oh, and psst…I did say this was a giveaway, right?! Well, guess what? Procter and Gamble provided me with all of this to give to one of you! 


One of my lucky readers will receive a full-size bottle of Mr. Clean Outdoor Spray ($3.97 retail value), Mr. Clean Outdoor Pro Magic Eraser ($9.97 retail value), one Bounty Paper Towels Roll ($1.97 retail value) and a custom LeatherCraft 2-pocket natural colored canvas The Home Depot apron (.77 retail value). 
All you have to do is leave me a comment, and on July 5, 2012 I will pick one lucky reader as the winner!
*Sorry this contest is only open to US residents
Comments
comments