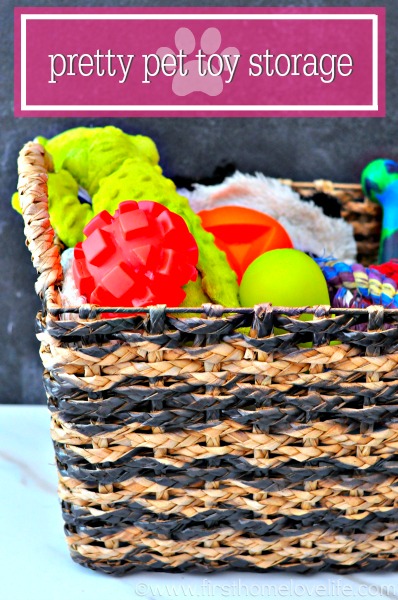 The other day while I was cleaning up and vacuuming, I kept noticing the ridiculous amount of dog toys scattered all over! It actually surprised me to find so many lying around, because anyone who has large dogs can tell you…Toys don't usually make it very long…
I guess since Portia came home with us a few months ago, I've been buying more toys than usual and they somehow accumulated before being able to be mutilated! 😉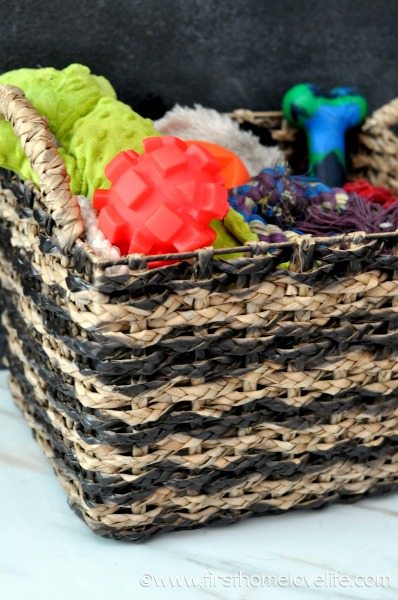 One of my favorite things to do is find items in our house that can be repurposed and reused for a different task. Luckily I have a pretty good assortment or baskets and bins lying around because I'm always needing 1 or 10 for something 🙂 I figured this one with the handles was the perfect size and shape to store the dog toys in, but since I wanted to just leave it out in the family room for the dogs to help themselves I wanted to pretty it up a bit since it was going to act as a decor piece as well as a storage solution.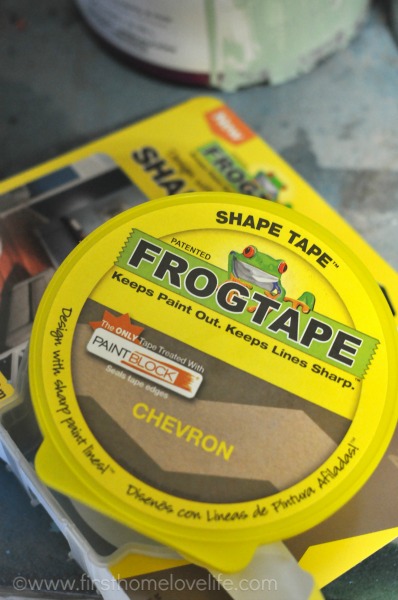 I grabbed my 'chevron' pattern Frogtape Shape tape and got to work taping up my plain jane basket in the garage. I've painted baskets before like this one from last fall…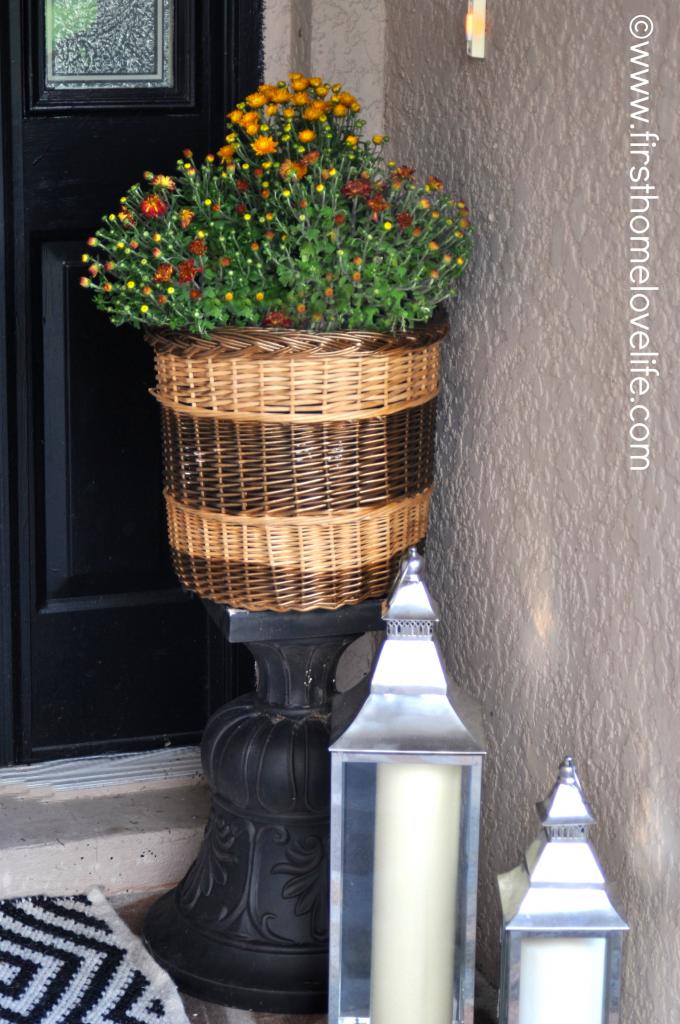 But this was a little different since the texture was heavier on this basket, and I was using the shape tape for smaller chevron stripes.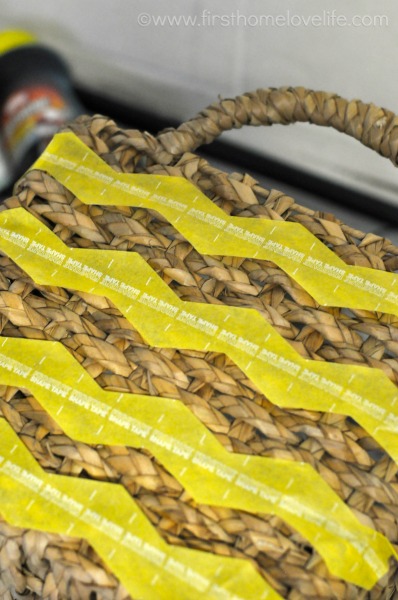 Once the basket was all taped up, I used a dark brown spray paint to carefully spray over the tape, and then peeled it away to reveal my design.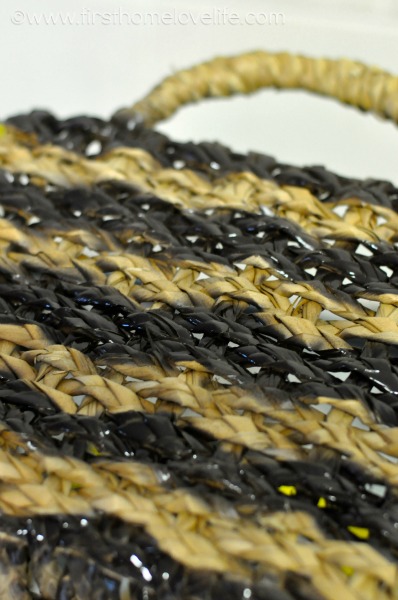 So much more fun, and an easy way to add a little personality to a rather boring basket. 🙂 I love the way it turned out!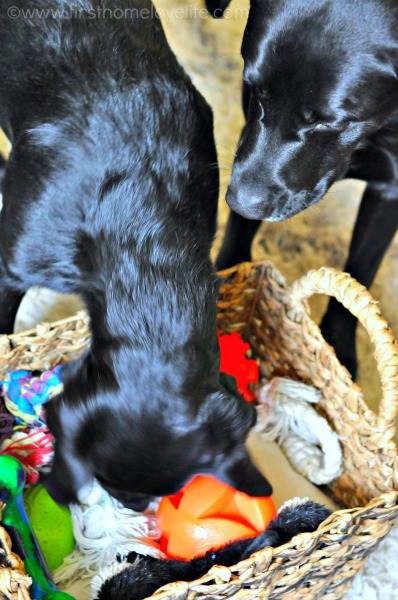 And apparently so does Bentley and Portia…well either that or they think this new fun game mom created called "Let's Pull Everything Out So Mom Keeps Tossing It Back In" is the best thing ever.
I'm happy I at least have something to corral the toys in now, regardless of how long they'll actually STAY in the basket. 😉
Don't you just love simple little projects that can make a world of difference?
Talk to you soon friends, take care!
XO
Comments
comments