A fun pumpkin craft for all the Pokemon lovers in your life!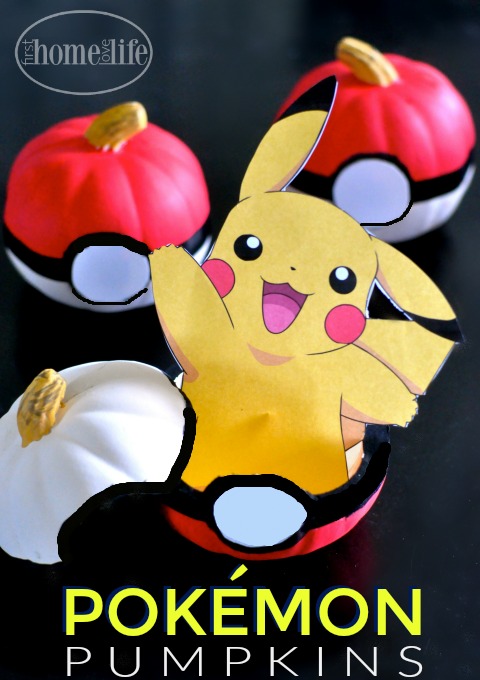 Did you get sucked in to the Pokemon Go craze this year? I'll admit I downloaded it and played it for about 24 hours before I uninstalled it off my phone. 🙂
Not because I didn't like it, but because I was worried about my daughter finding it and becoming obsessed with it like so many of my friends kids have! I always find it hilarious when something old becomes new again, don't you? Pokemon came out when I was a kid and I remember watching the cartoon on TV. I think I vaguely remember playing cards too, right? Couldn't you trade those with your friends, or am I thinking about something else? I don't remember…
All I do know is when I first saw people talking about the Pokemon Go app, I chuckled. Something old, becomes something new and exciting again because of technology, and this generation all of a sudden re-hatches old but familiar names like Squirtle and Pikachu. 🙂
I thought it would be fun to recreate those well known Pokemon balls in the form of pumpkins this year, since it became such a big deal! The'yre really easy to make, and if your kids are loving that app, than they'll be thrilled with this easy Halloween craft! Here's what you'll need…
white pumpkins
red and black craft paint
paint brushes
black electrical tape
paper plates
scissors
glue
I'm sure you can figure out how to make it on your own, but here's how I did it…
Paint the top half of the white pumpkin with red craft paint. You'll need 2-3 coats.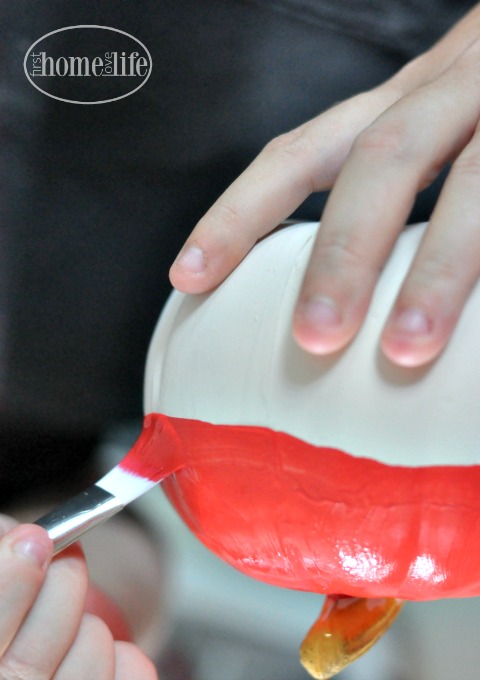 Once it's dry, wrap a line of electrical tape around the middle of the pumpkin.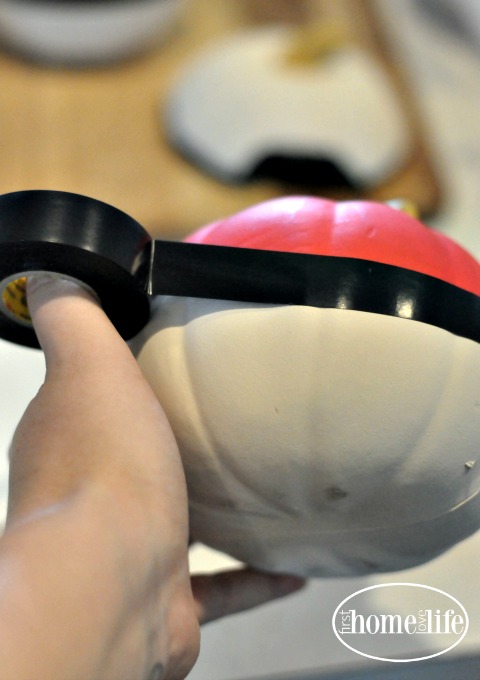 Then trace/draw circles onto the back of some paper plates and cut them out. Glue it only the pumpkin, and outline it in black craft paint, and Tada! You'll have Pokemon ball pumpkins.
But if you want to take the cool factor up a notch, cut the pumpkin in half carefully, and super glue a small piece of wood or something similar inside sticking up.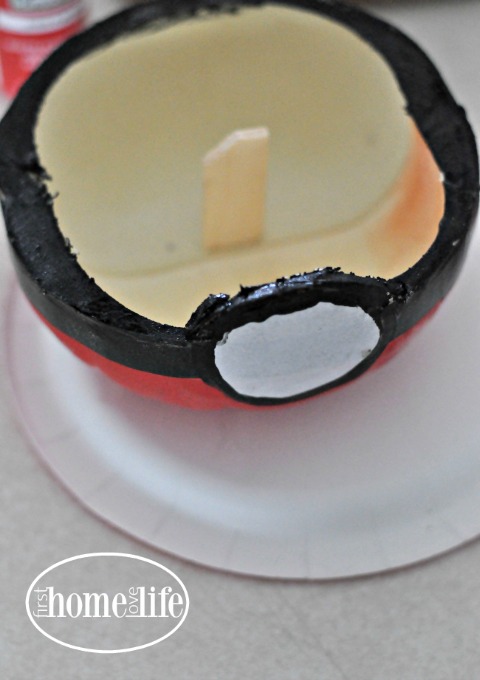 Then print out your favorite Pokemon characters and glue them to the stick and you'll have your very own captured Pokemon pumpkins! 🙂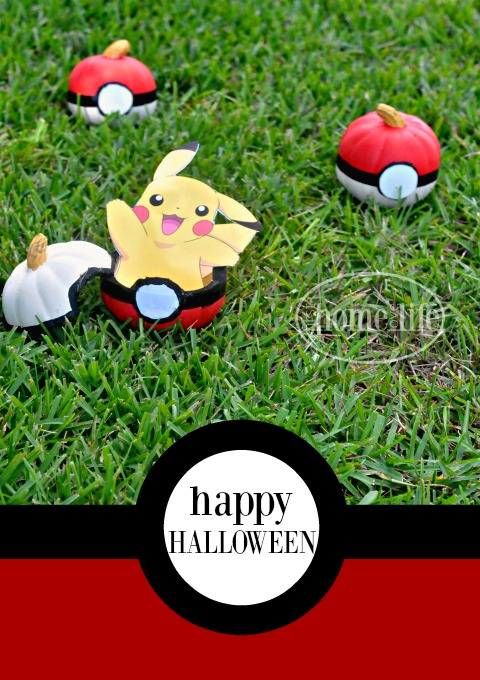 I hope you loved this super simple Halloween craft 🙂 Check out the rest of my Halloween ideas, while you're here.
Talk to you soon, friends!
Take Care!
XO
Comments
comments