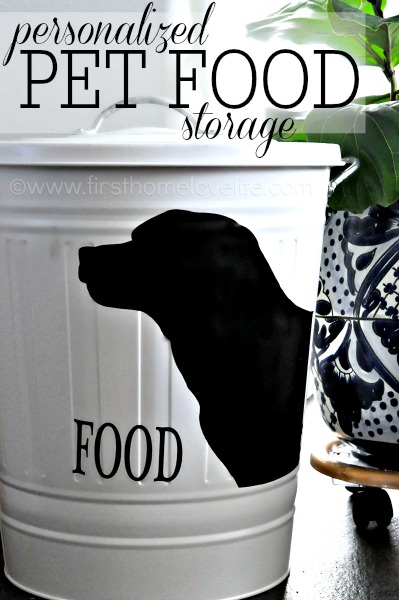 One of my favorite places to shop for organizational items is Ikea. The key to being successful sometimes there though is you have to think outside of the box! Ikea offers SO MANY things that can double, triple, even quadruple duty what they're actually intended to be used for, so I'm always looking around with a very open mind! That's how I ended up with these personalized pet food storage containers…even though they weren't made for that purpose intentionally–they are the perfect storage solution!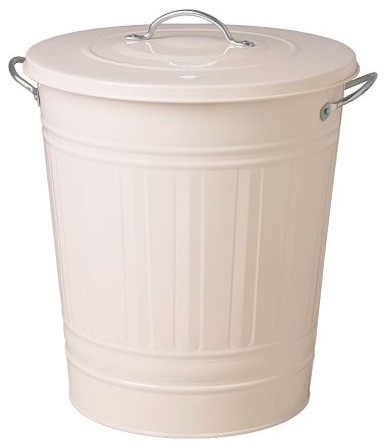 I purchased two of these "KNODD" metal trash cans about a month ago from Ikea. They have a few different colors to choose from, but I went with the "Ikea White" which is a soft off-white color. As soon as I saw it I knew it would be the perfect thing to store our dog and cat food in. We always purchase the really large bags of pet food, and this can easily hold two bags with a little room to spare, but they do have a smaller can available that you can use if this one is too large.
When it comes to organizational tools that I can't live without–the Silhouette Cameo is high up on my list! I don't share enough of the things I use it for with you guys, and I think that needs to change! When I need a large label for something, this is my go-to tool of choice, and in this case I used it to create pet silhouettes as well for my can. 🙂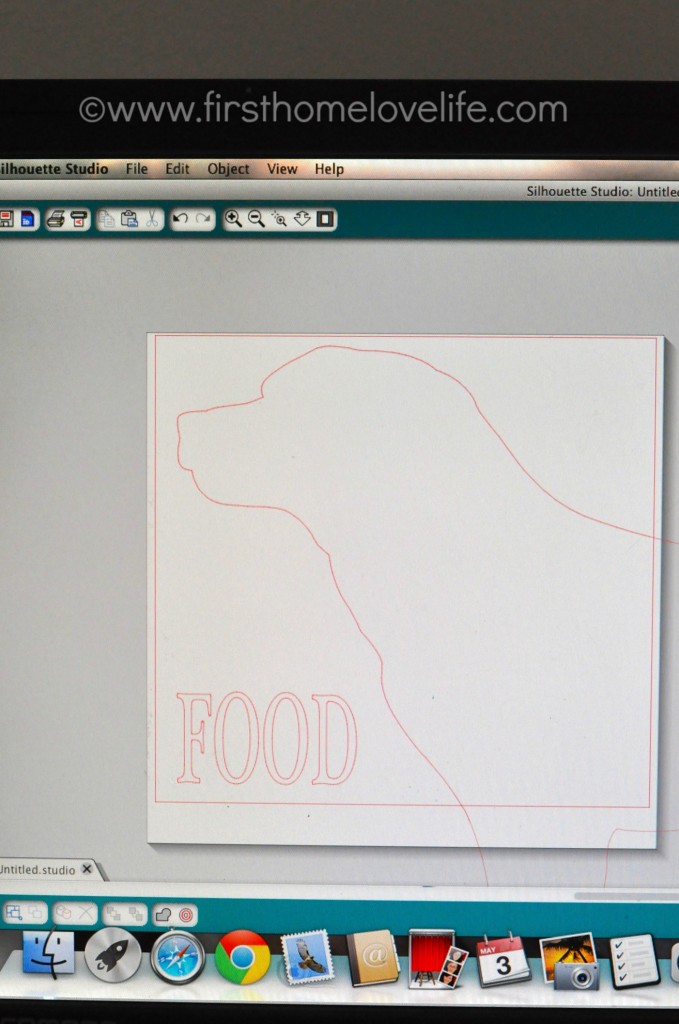 I started out by creating the design in the Silhouette Studio. I'm still trying to figure out how to turn this into a stencil for you in case you don't have a Silhouette or other vinyl cutting machine and just want to paint this on. So keep checking back to see if I update this post with that PDF file for you. 🙂
Then loaded black vinyl into the Cameo to be cut and let the machine do it's thing!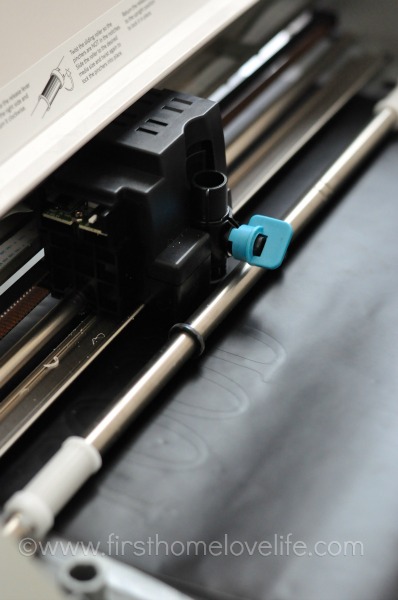 After the vinyl was cut, I used transfer paper to pick the design up and place it onto my can. I know if you don't have a machine this seems confusing to you, but it couldn't be easier, and if you can swing buying one–I promise, you will use it a ton! I actually bought mine through HSN, where you could make multiple payments, so it made it more affordable. 🙂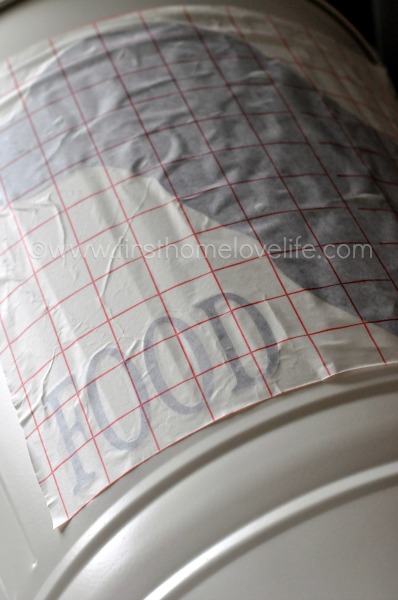 Once I smoothed out all the air bubbles with a credit card, and made sure the vinyl was stuck on the can I slowly peeled away the transfer paper and was left with this!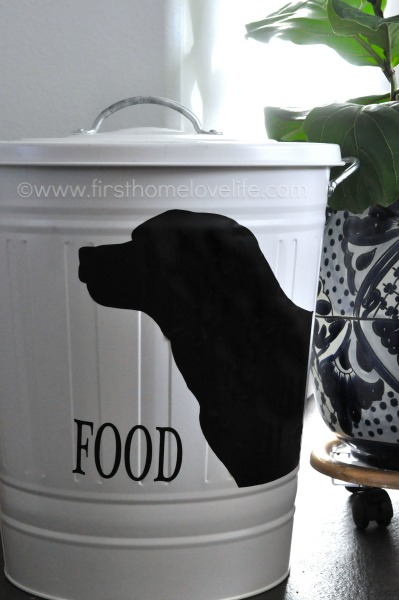 And of course, I couldn't leave out our feline babies…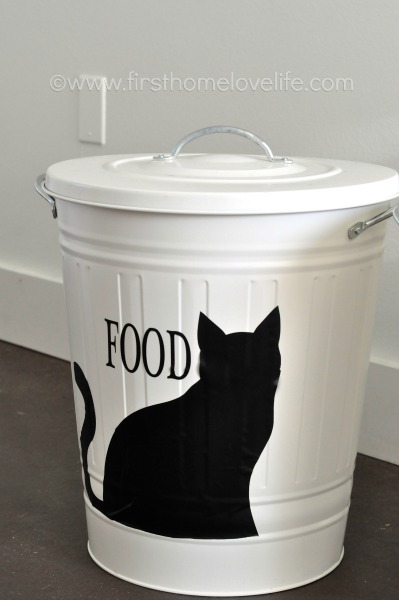 I just love them, and they're so much prettier to look at then those big pet food bags!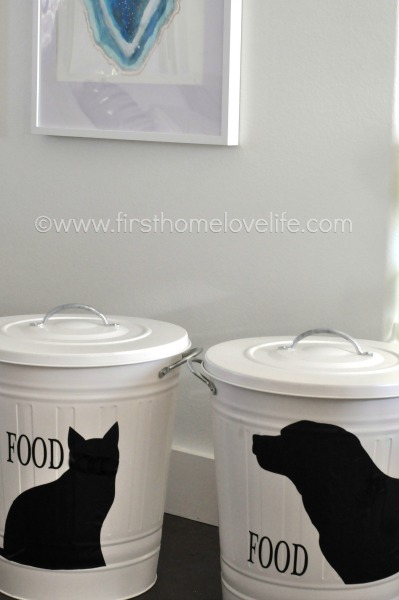 Talk to you soon friends, take care!
XO
Comments
comments