The inspiration for this project actually came from Beth over at Unskinny Boppy. Just like her I was lovin' those architectural salvaged lamps from Pottery Barn.
Beth lucked out by going to Homegoods. I however, living 45 minutes away from the closest Homegoods, decided to try my thrifting luck instead.
So I headed to a few places, and low and behold… This circa 1980's bad faux stone-ish guy stuck out at me. He was pretty old and tired looking, but his shape was PERFECT! So for $5.00 he came home with me….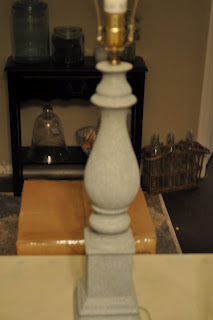 Sorry for the nighttime pics…I did this project last night while baby girl was sleeping.
I wanted to fix the texture on this guy, so started I rummaging through the garage and found some Spackle. I wasn't sure if it was going to adhere, but figured it was worth a shot for a $5.00 lamp.
I put on the spackle really sloppy with a rubber spatula, and used my fingers in the tight spots, making sure to leave lots of dents and crevices. I squared off the bottom of it to give it a crisper (more updated look)l. I let it dry and set overnight, and woke up to this.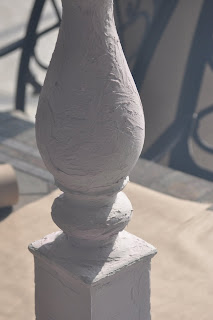 Next I took some dark walnut spray paint from rustoleum, and coated the entire lamp 3 times. I really wanted to make sure the spackle would harden up because it was flaking a bit.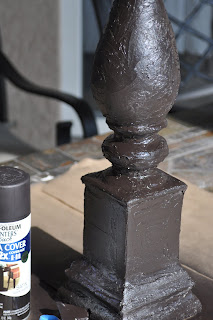 It looked fine like this, and you could stop here, but this lamp was going on my black buffet, so I needed to give it more depth.
Again, rummaging through the garage pulled out a blue-ish gray paint, off white, and more of the walnut…mixed with water to make a glaze, and applied it with an old cloth. I just dabbed the glaze all over the lamp, going heavier it some parts to highlight the crevices.
After it was dry, I slapped on a drum shaped "burlap" look shade from Walmart ($14.44)
AND……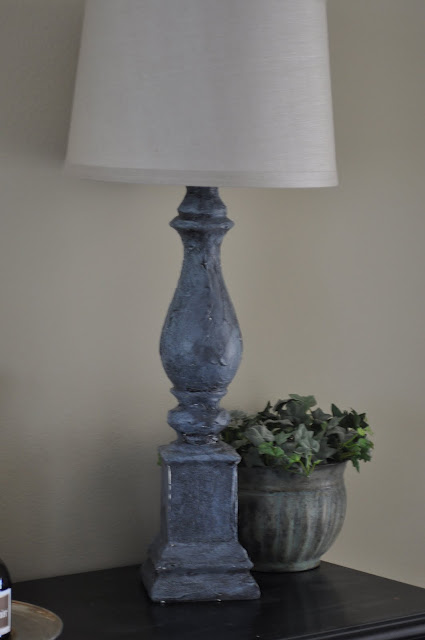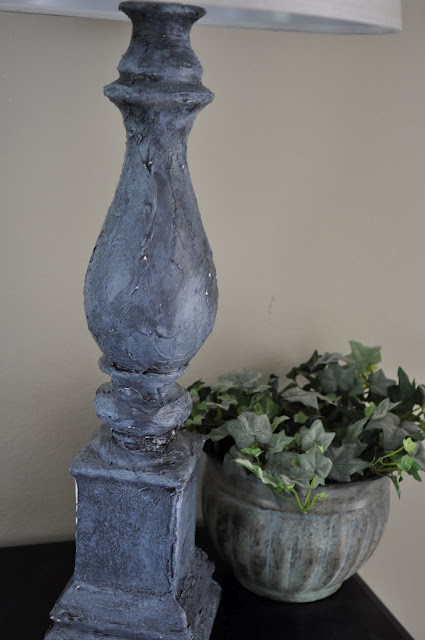 *close-up*
I can't believe how simple it was to make this, and it turned out better then I thought it would!
So to recap, all you will need is a
-RUSTOLEUM SPRAY PAINT (ANY COLOR YOU LIKE)
-SPACKLE
-A RUBBER SPATULA
Can't get any simpler than that and for less than $20.00, I made my version of a PB Knock off!
I hope I can inspire you to make something just as beautiful 🙂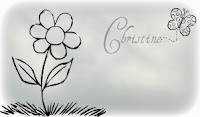 Comments
comments