This post brought to you by Outback Steakhouse. The content and opinions expressed below are that of First Home Love Life.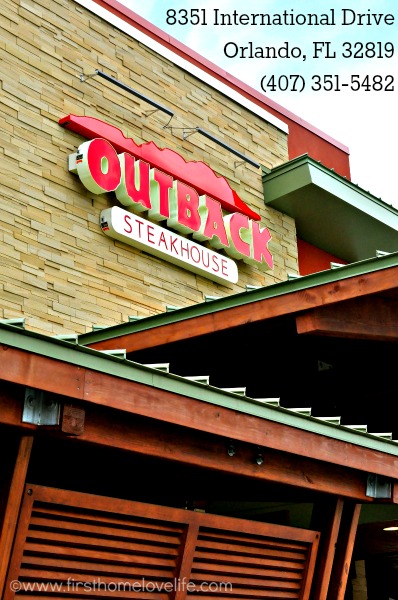 Every once in a while I get contacted to write about something local, and it's always so exciting to get to explore what's in and around our own backyard. Especially when your own backyard is a city like Orlando…Tourist capitol of the world! 😉
I was thrilled to be invited to the grand opening of the new Outback Steakhouse® that opened up this past Monday at 8351 International Drive, Orlando, FL 32819. To show support of the local community, 50% of the restaurant's opening day sales benefited a local charity called "Give Kids The World" which is an AMAZING 70 acre, non profit, storybook themed resort where children with life threatening illnesses and their families are treated to FREE week long fantasy vacations. How incredible is that, right?
The whole experience was so fun, and you could feel the excitement in the entire restaurant from the guests, but especially the staff! Seriously. Some of the nicest people I've met!
Location? Could.Not.Be.Better.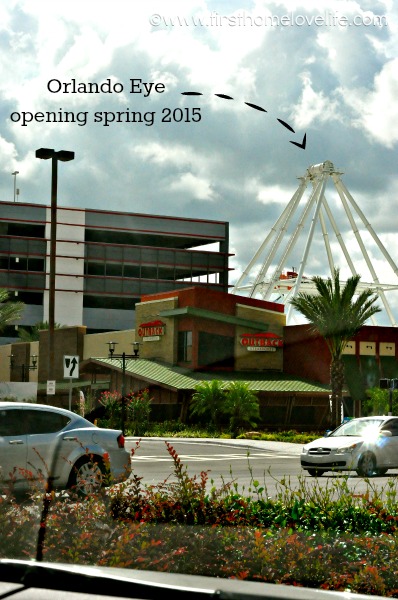 The new Outback Steakhouse® (Find out more information on the new I-Drive location.) is right in front of where the new Orlando Eye is being built which is going to be a HUGE observation tower that will take guests to 400ft and give them a view of the entire central FL area. My husband can't wait for it to open…me? No, thank you (see: terrified of heights so you'll find me in the conviently located Outback Steakhouse® probably sitting at the bar drinking away my nerves…) 😉
The bar…let's take a look…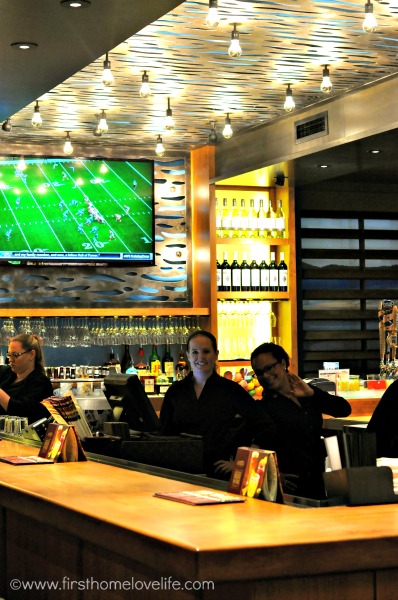 Hi girls! Don't mind the creepy blogger lady, keep mixing those martini's 😉 The bar was super chic and modern…loved it! Perfect place to watch a game on that giant flatscreen, yet sophisticated enough to bring your date.
But let's get to the good stuff, the stuff you're dying to know…What we ate! 😉
I don't think I've ever been to Outback Steakhouse® for lunch before. But since this location is open daily at 11am and we were there right around that time we went for something a bit lighter than our normal thick juicy steak selection…
Of course…you have to have that amazing bread and whipped butter, followed by a bloomin' onion. It's like the unwritten Outback Steakhouse® rule 😉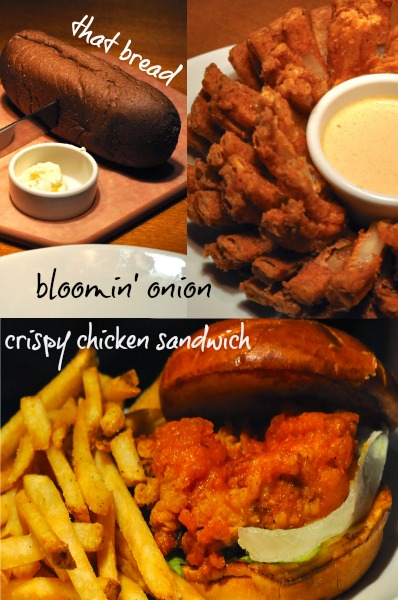 My husband got the crispy chicken sandwich which was super moist and delicious tossed in just enough wing sauce.
Me? I got the steakhouse salad with my steak cooked PERFECTLY, guys. Like buttah.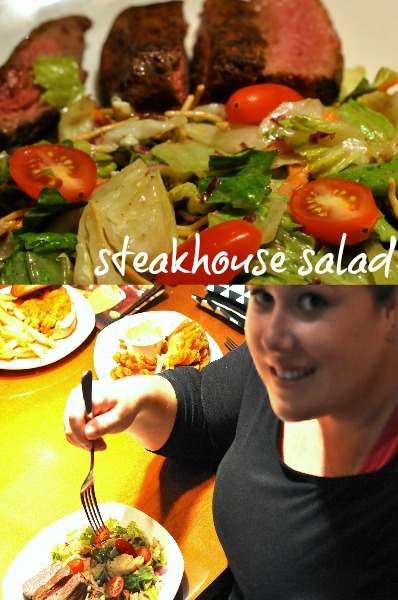 I apologize for my husband's lack of picture taking skills…sigh…
And I know I told you already in this post about the Outback 365 mobile app but I'm going to mention it again. 🙂 Install it on your phone from the App Store or Google Play to give you special offers and learn some fun Aussie language. It's a fun little app to keep in your back pocket! 🙂
No phone? No problem…Sign up for emails to Stay up to date on down under deals and the latest offers from Outback.
It was a super fun afternoon, and I look forward to going back and trying out some of those cocktails that I had to miss out on that day, but like I said…We will definitely be back 🙂
Until next time…
Talk to you soon friends, take care!
XO
Comments
comments