This post is part of a social shopper marketing insight campaign with Pollinate Media Group™ and Litter Genie, but all my opinions are my own. #pmedia #petparents http://my-disclosur.es/OBsstV.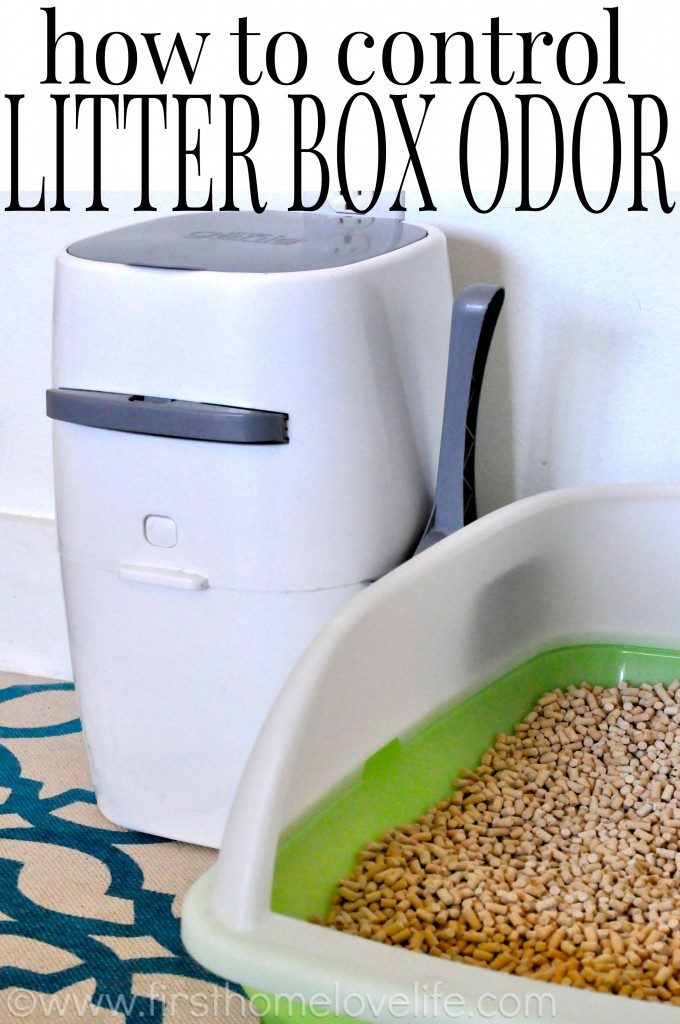 I know what you're thinking….You're sitting there saying you guys have a cat!? We do! We are a multi cat household too, and even though it seems like I favor my big black lab babies by posting about them here quite a bit, I love our feline fur babies just as much! That's why today's post is ALL for them and how I keep our home litter box odor free, and have been for well over a year since a certain product rocked my poo scooping world! 😉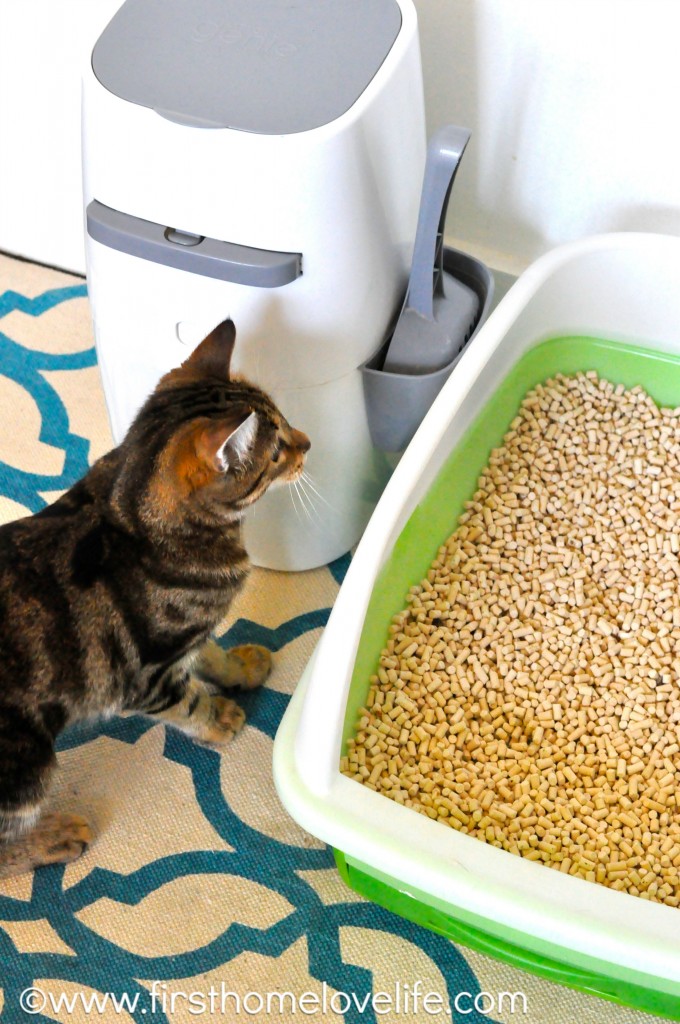 Let's start by briefly mentioning the litter box itself because I know I'll get questions about it. It's the Breeze pellet system, and it's every bit as amazing as it looks. The pee drains onto a pee pad stored in the hidden drawer below and I only have to change it out once a week, and get this…absolutely NO cat pee smell. It absorbs the urine just like a baby's diaper would…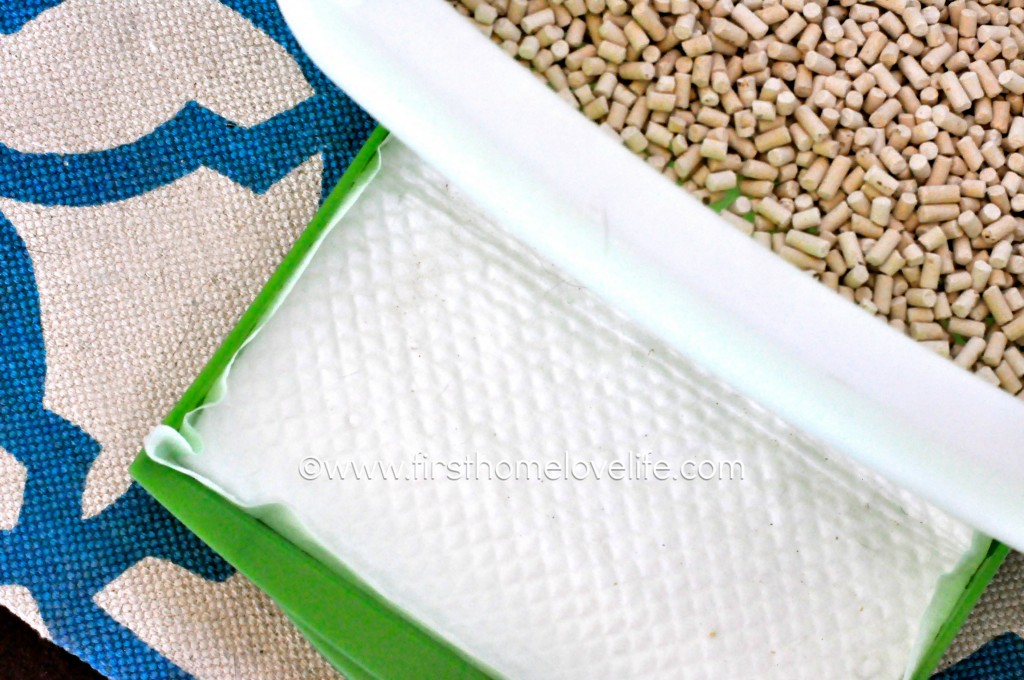 Now, sticking with the theme of diaper changing you may remember a certain "genie" that you would throw those dirty diapers into to keep your house from smelling…well…you know…
Stay with me now…Your mind is about to be blown!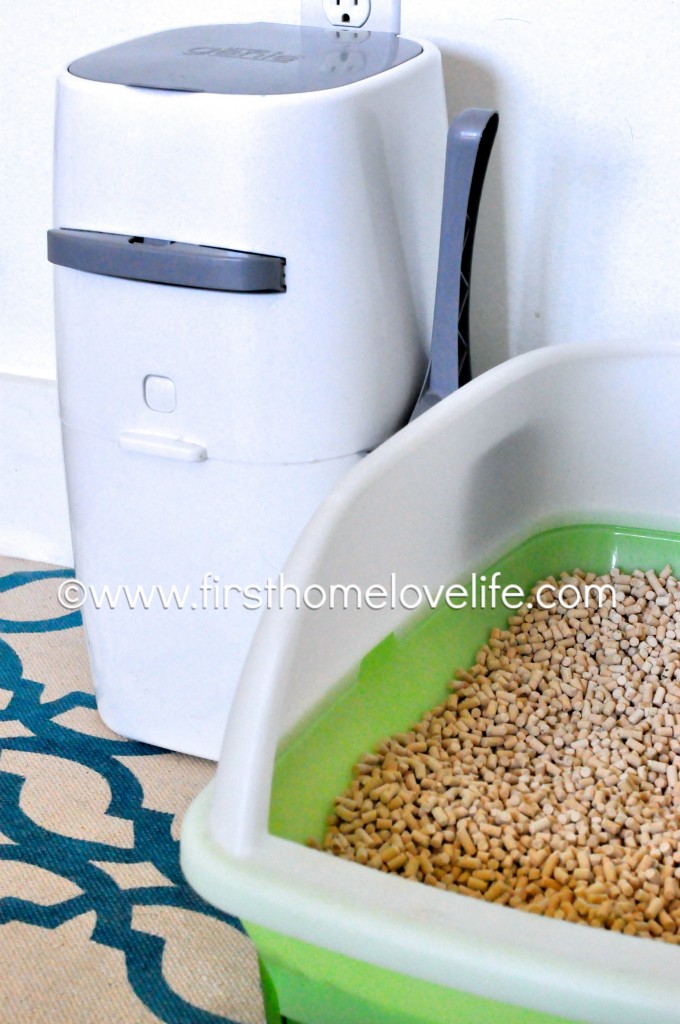 Gone are the days of hoarding plastic grocery bags, and messily scooping dirty litter into them while praying that none of it falls onto your hand! Gone are the daily long walks outside to your garbage can holding this stinky grocery bag as far away from your body as humanly possible while praying that this bag wasn't the one that had a hole in it…I've been there…
My world as I knew it as a cat owner was changed the minute I purchased our first Litter Genie about 16 months ago, and I have never looked back! Here's my Instagram shot from circa November 2012…
So here's *the scoop* on how and why the Litter Genie works to keep dirty litter odor at bay…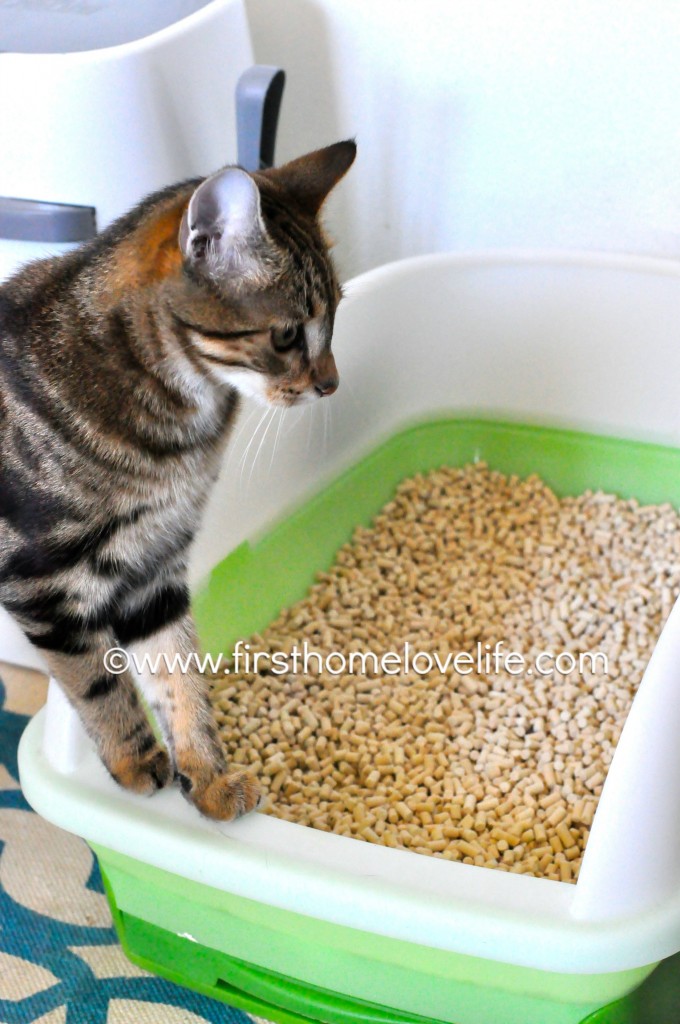 Baby Rosie so graciously accepted the job to participate in this post, and before we get started…Can we just take a moment to admire her adorable "bunny tail." 🙂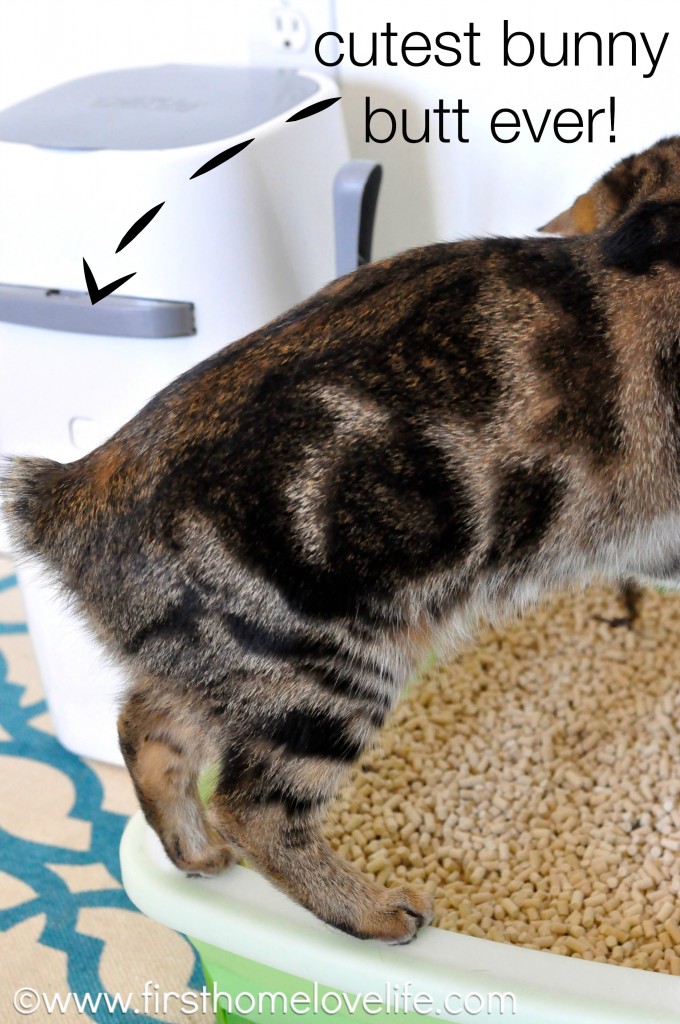 Okay…Now that that's out of our system…
I keep a Litter Genie conveniently placed right next to each litter box. We have 2 boxes, and 2 genies. They're small, and discreet which I love. It doesn't scream "hey! I've got cat c**p in here!" you know? Whenever I'm nearby a box I take a second to look in. If there's nothing there, I move on, but if there is…and usually you can smell it, especially if it's fresh, it gets scooped…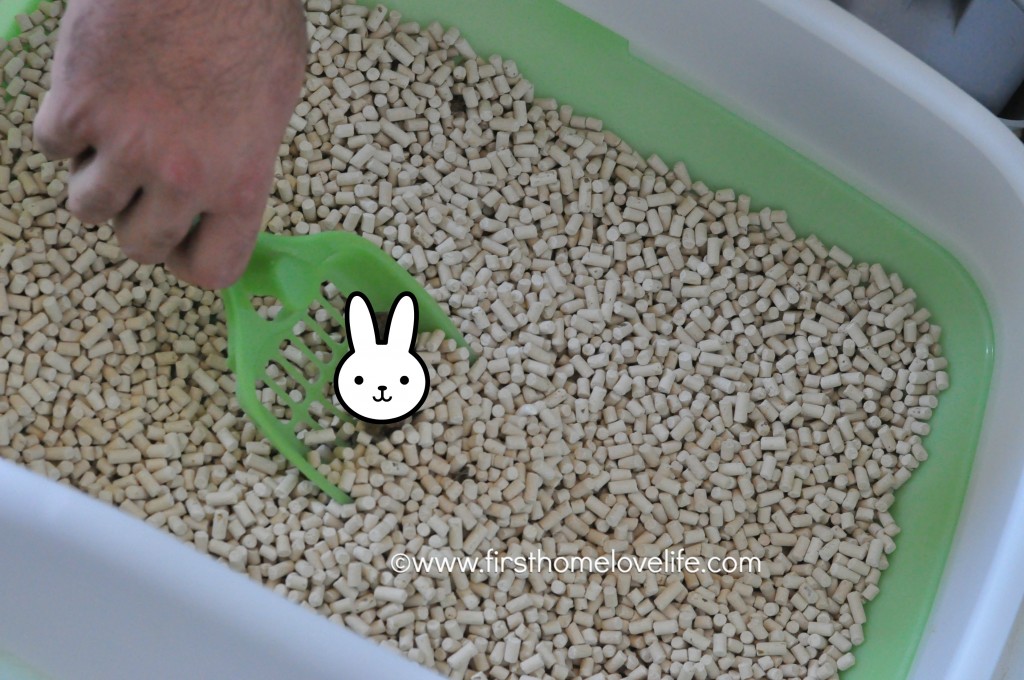 Put into the Litter Genie…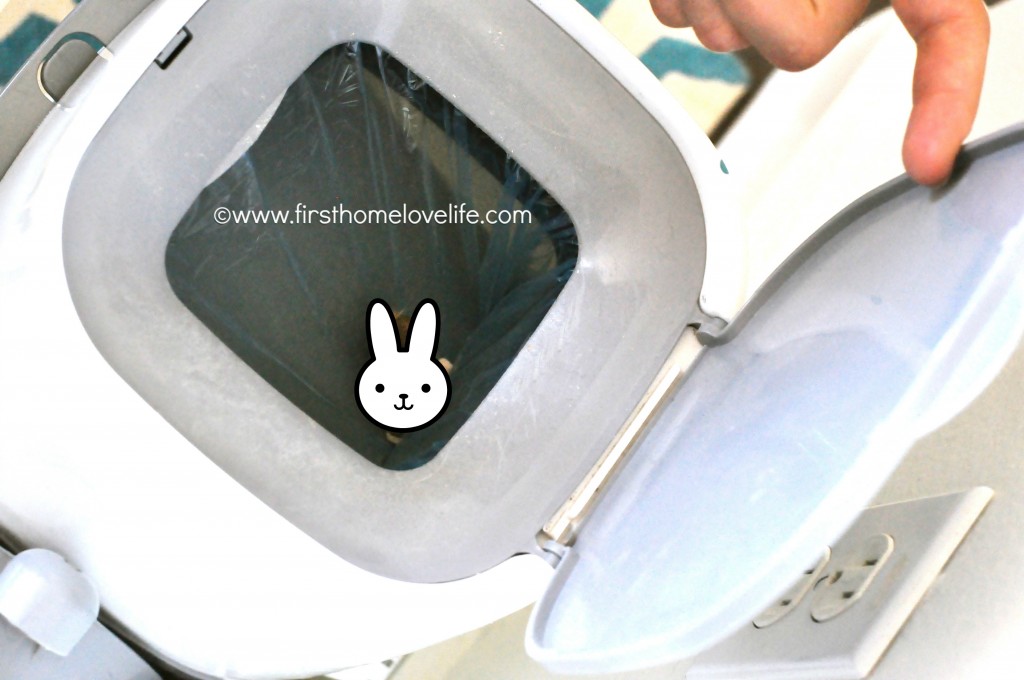 Then the "secret" latch gets pulled and the poo drops to the bottom…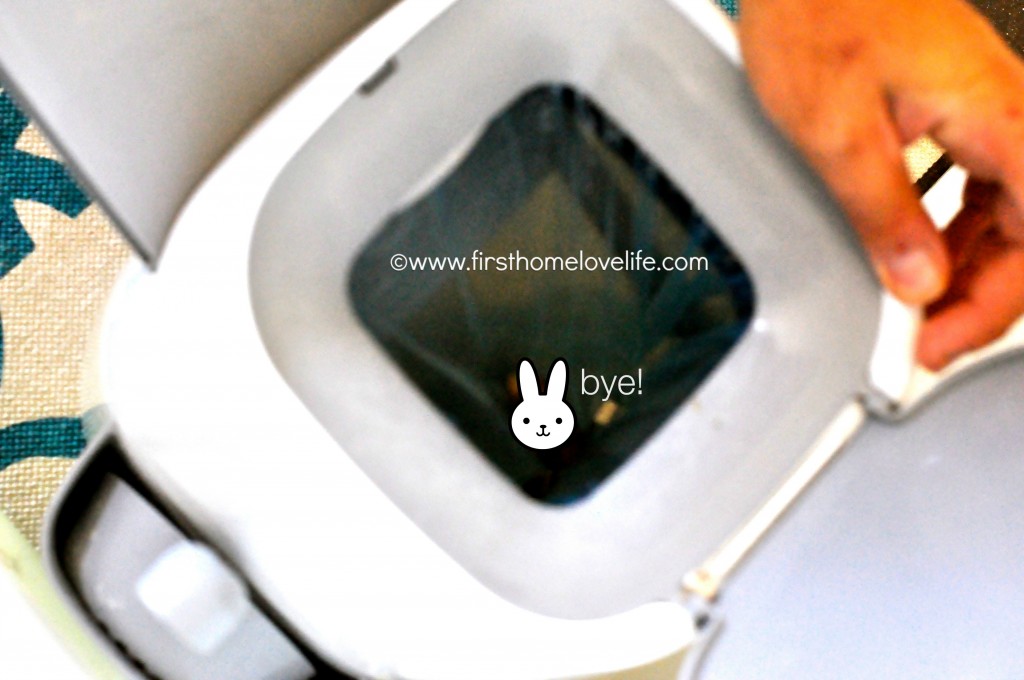 And the latch returns back to its place and it's like nothing ever happened!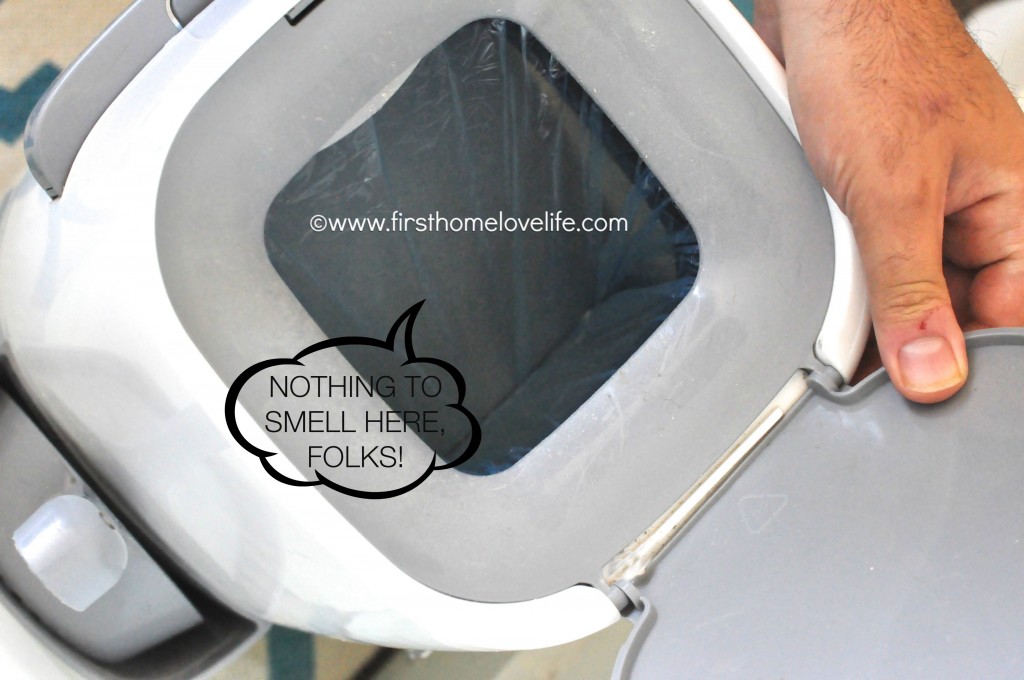 NO SMELL. None! The Litter Genie can be filled to the rim with weeks worth of stuff, and there will be NO ODOR. Not even kidding!
So how has this kept my house kitty litter odor free? Well mainly…I'm cleaning the box more than just once a day now because it's convenient! Like I said above, no more fussing around with plastic baggies and having to walk outside to dispose of it. You simply scoop and drop, and within less than 30 seconds you have a clean litter box again!
Best part? You won't have to empty the Litter Genie for about 2 weeks, and even that is simple! Just lift the lid, grab the bag, pull it through the little built in cutter, and tie it off. Done and done!
I can't say enough good things about this product, guys. It is LIFE CHANGING if you are a cat owner! You just need to trust me on this and go get one for yourselves at Target, especially with this $3 off coupon!
For more information, sneak peeks, and product details check out Litter Genie on Facebook and Twitter!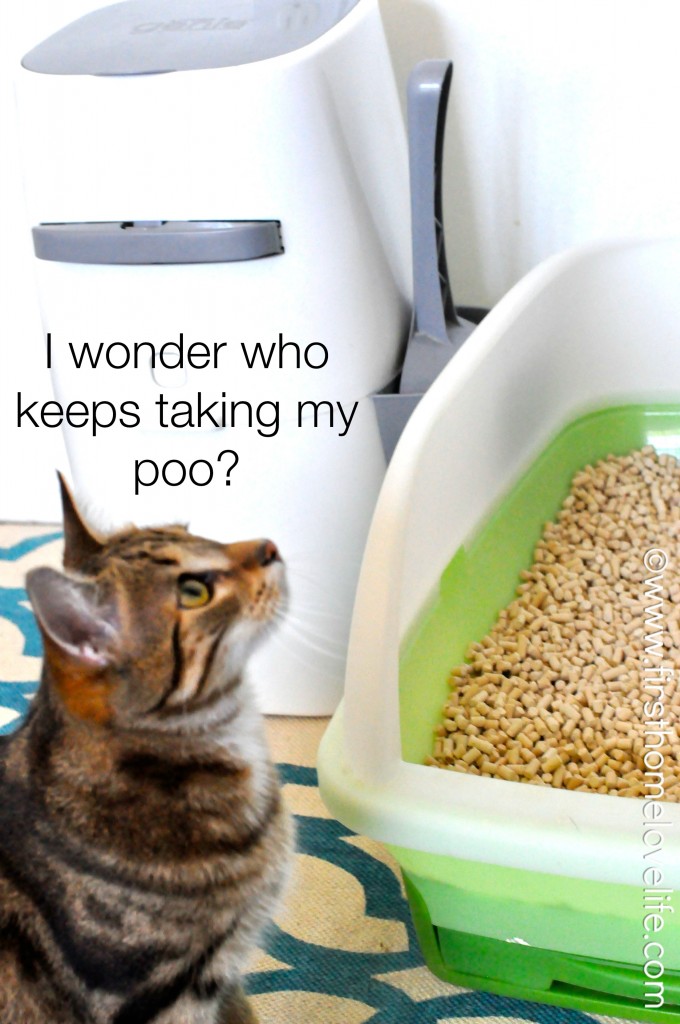 Talk to you soon friends, take care 🙂
XO
Comments
comments