Serve up some spooky hot chocolate with floating marshmallow eyeballs for Halloween!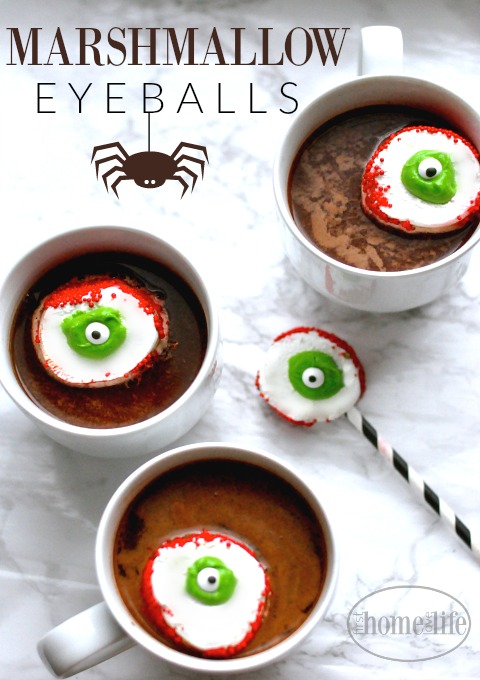 You looking at me?
Are YOU looking at me?? 😉
The weather finally cooled down this week, and of course that meant we had to make hot chocolate! I almost whipped out the Ugg boots too, but had to contain my excitement! It's not quite that chilly yet, but it's getting there and my window is wide open letting the cool breeze in as I type this! Ahh…I love this time of year. 🙂
I'm usually filled with a million ideas about things I want to do and make, and usually run out of time before I get through them all.
Since it's the witching month, we had to make some creepy marshmallow eyeballs to go with our hot chocolate! It only made sense, and it was such a fun little treat to have floating in our drink.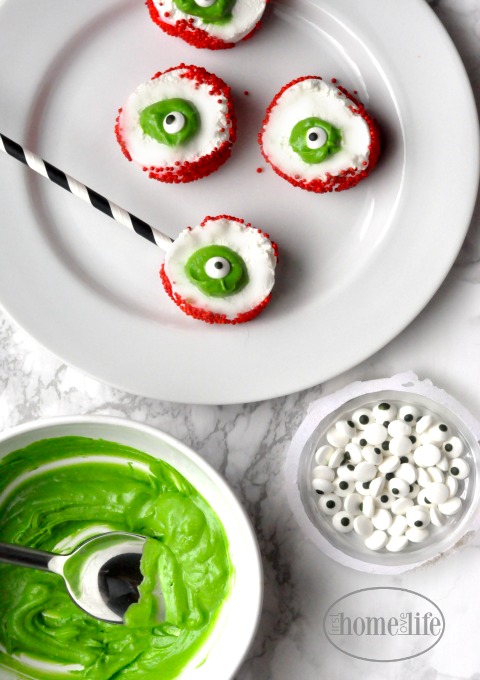 They're really easy to make and the kids love it! You'll need…
Jumbo marshmallows
green candy melts
candy eyeballs
red sugar or sprinkles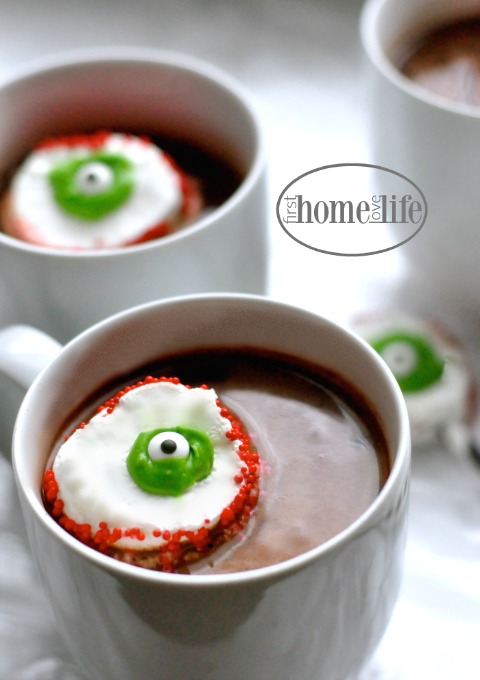 Cut the jumbo marshmallows in half, and slightly wet the sides of them with some water. This is so the red sugar will stick to it
Roll them in red sugar or sprinkles to make the "veins"
Melt green candy until its smooth.
Add a spoonful in the middle of the marshmallow and top with a candy eyes
That's it! Told you they were super easy to make!
Now just set them up on a plate or skewer them on some fun paper straws and they're ready to float in some delicious hot chocolate!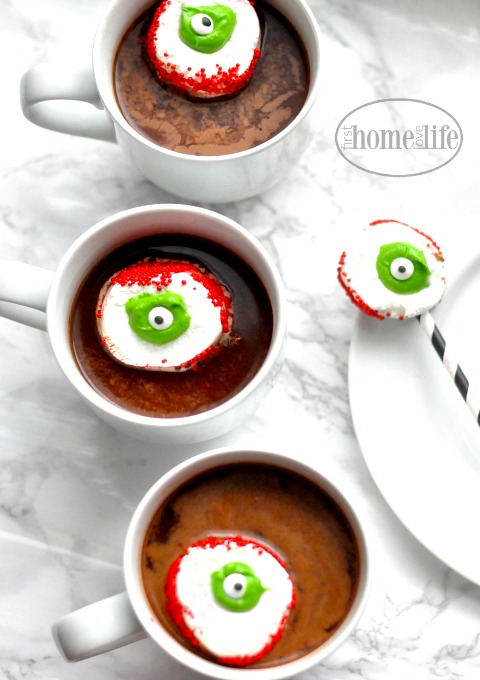 Wouldn't these be awesome to set up as part of a hot chocolate bar for a Halloween party? I just might do that this year!
For more fun Halloween ideas and decorations, visit my Halloween Page while you're here!
Talk to you soon friends, take care!
XO
Comments
comments