This simple method is an oldie but goodie way of how you can easily make your home smell like Christmas fast! It's beginning to smell a lot like Christmas….
What do you mean the song doesn't go like that? I've been singing it all morning, because it's true! My house smells just like Christmas time in all it's piney-spicy-citrusy-goodness, and today I wanted to show you just how easy it is to make your own home smell like Christmas!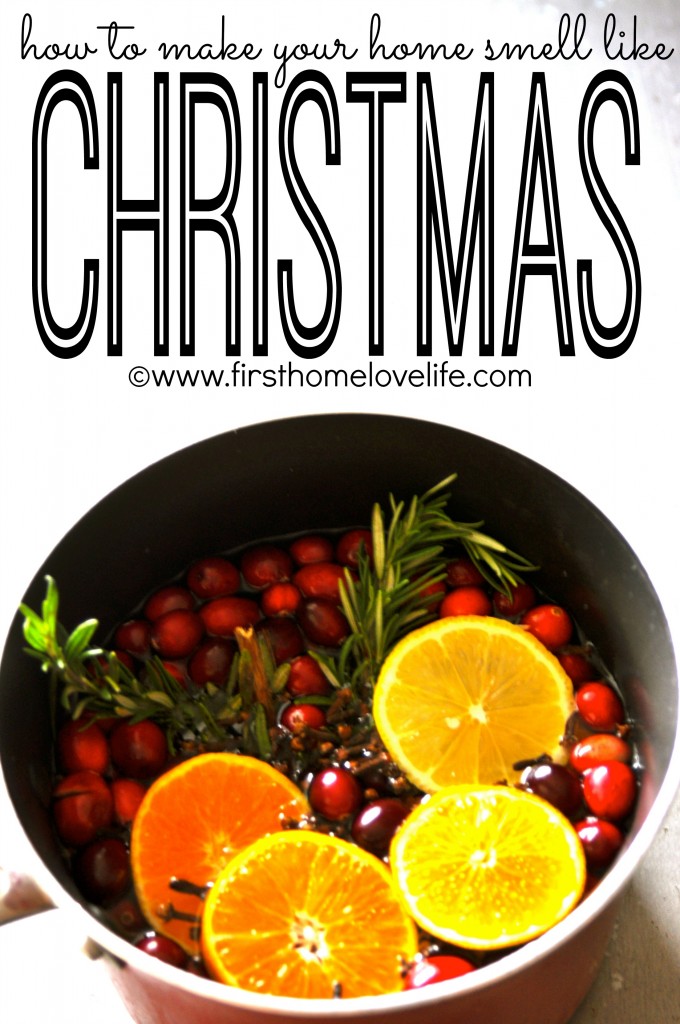 Last year I showed you how to make your house smell like fall, and I'm using the same method today…
Stovetop potpourri!
Have you ever tried it? I know, I know…it's a bit outdated and old-fashioned, but it works amazingly well! Here's what you'll need…
a medium sized pot
1 tablespoon vanilla
3 cups apple cider
sliced oranges
sliced lemon
fresh cranberries
whole cloves
cinnamon sticks
fresh rosemary
fresh christmas tree or wreath stems (seriously!)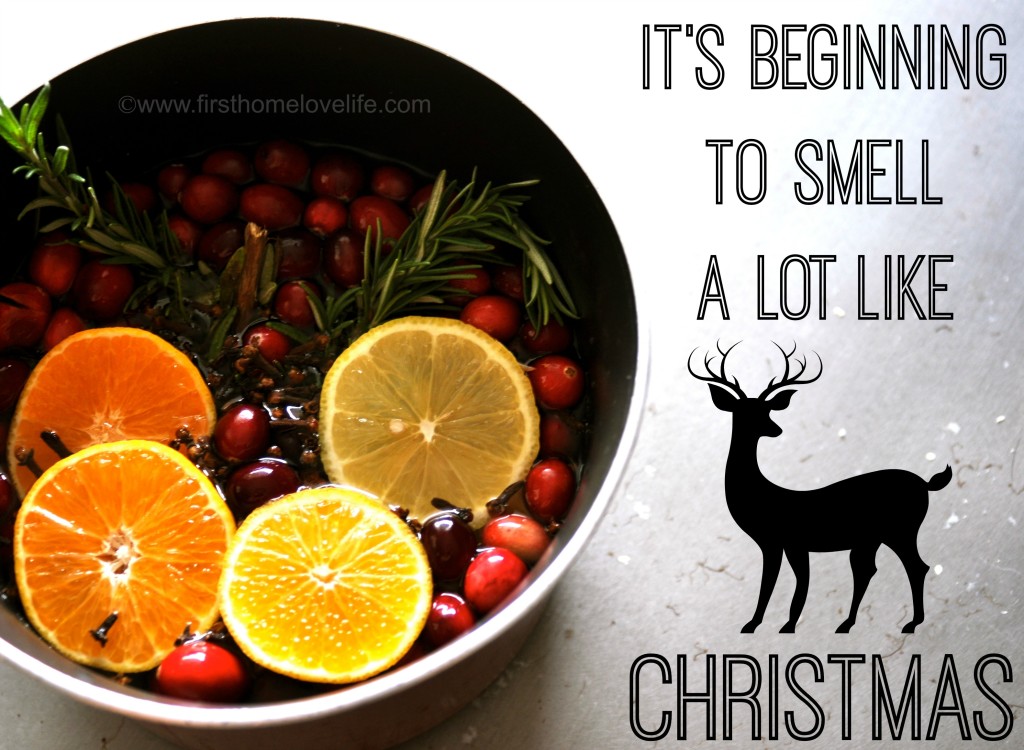 Once you have all of your ingredients in the pot, fill it up with water all the way leaving about an inch from the top.
Then pop it on your stove and let it simmer away, within MINUTES, your entire home will be perfumed with the scent!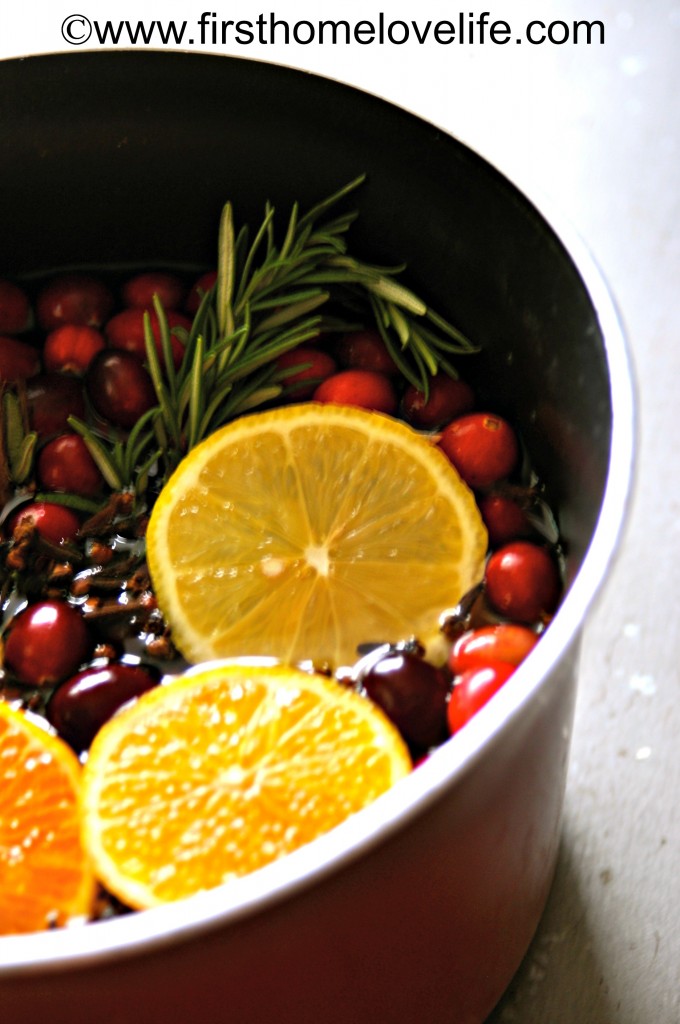 I've even heard you can do this in a small crock pot, although I haven't tried it personally.
I love doing this little trick especially 20 minutes right before I have guests coming over. It gives my house such a festive and fragrant touch.
I hope you enjoyed this little tip on how you too can make your home smell like Christmas.
Looking for even more festive and fun ideas? Check out my Christmas page while you're here!
I'd love to know if you've done this before, or if your recipe is a little different then mine. Leave me a comment below or on my Facebook page letting me know what you do to make your house smell like Christmas!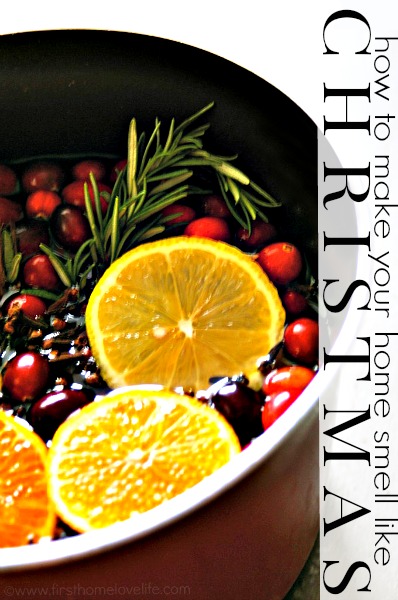 Talk to you soon guys, take care!
XO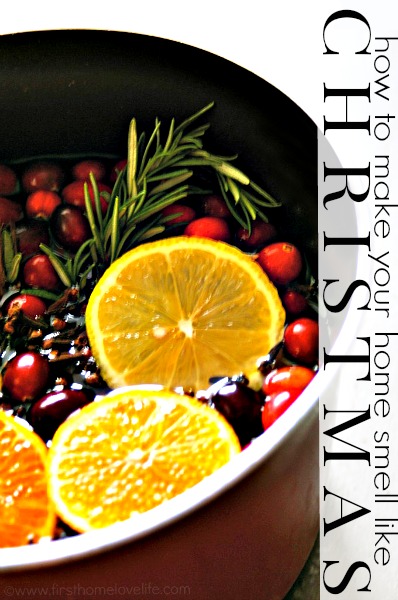 Comments
comments