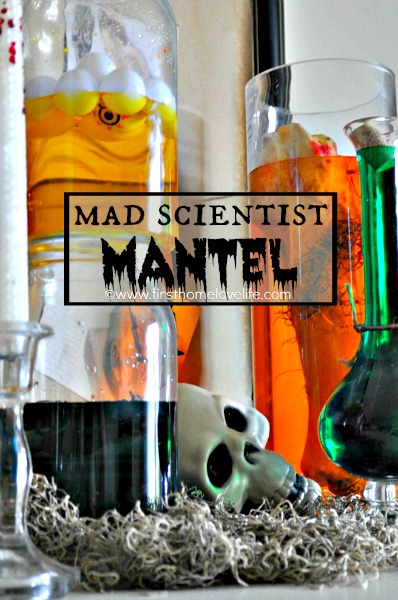 Happy Halloween! Well okay, not really…But it is close!
Just a few more weeks and my house will be swarming with ghosts, goblins, witches, and maybe a pirate or two!
So to kick off the spooktacular season with a fright…I give you my super scary Mad Scientist Mantel!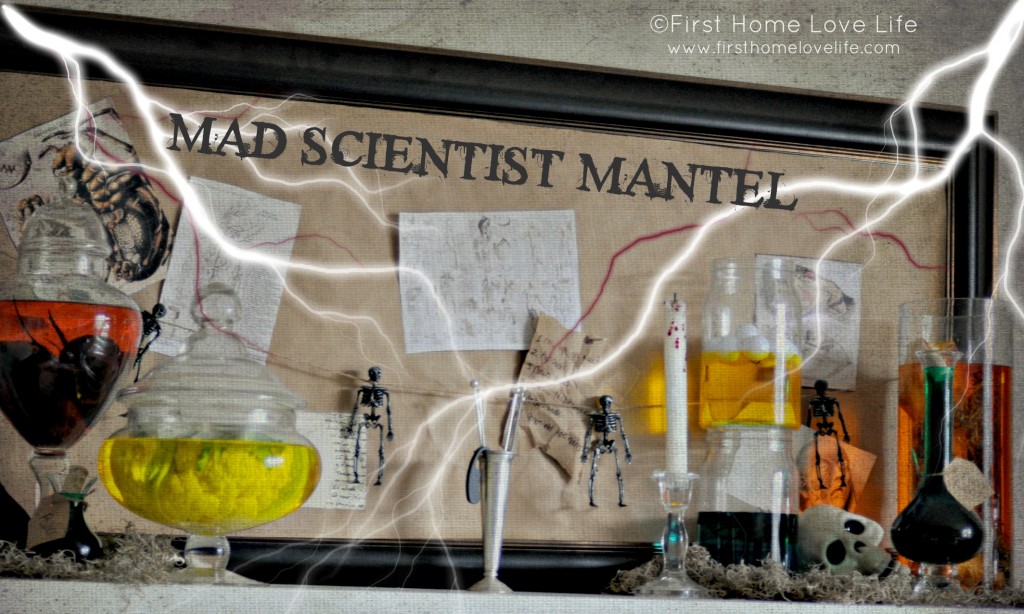 This was so fun to make with my little monster helping right by my side! You see, next to Christmas…Halloween is my FAVORITE holiday, and I love to find frightening, yet classy ways to decorate for it. Can Halloween be classy? I think so, and it doesn't have to cost a lot to do it. My mantel was decorated using things I had around the house already and a few dollar store purchases, $6 worth to be exact. Here's how…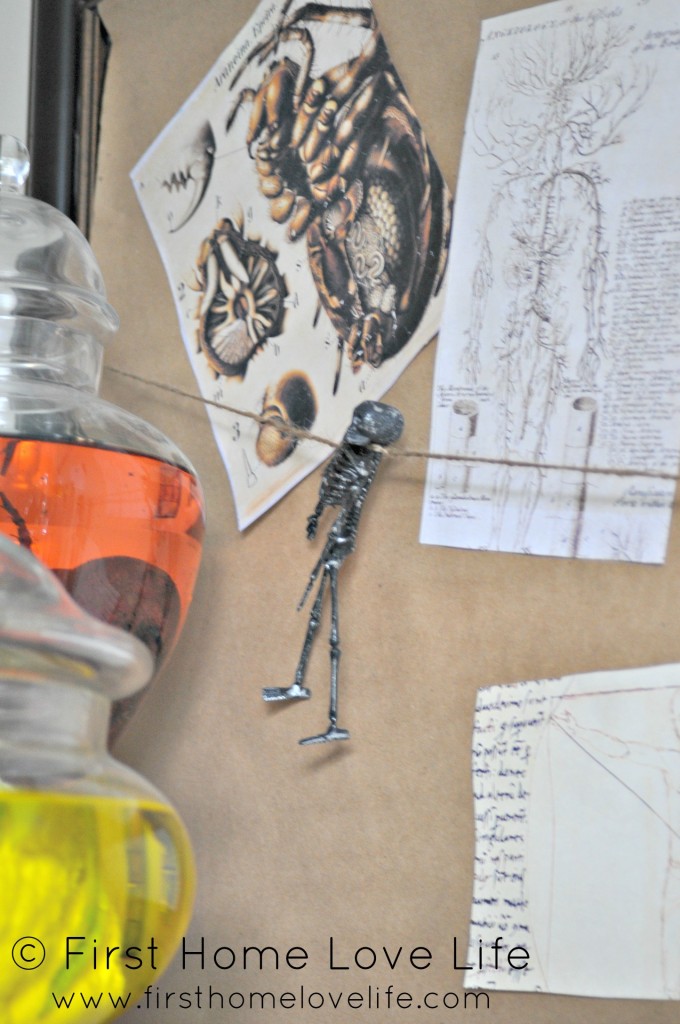 The first thing I did was cover my mirror with brown mailing paper. I wanted it to look like a scientists pin board. Then I searched the internet for old/antiqued anatomy charts and printed out whatever I thought was super creepy. The skeleton garland is from Dollar Tree (one of my purchases) I just liked how it looked dangled across this scientific spread.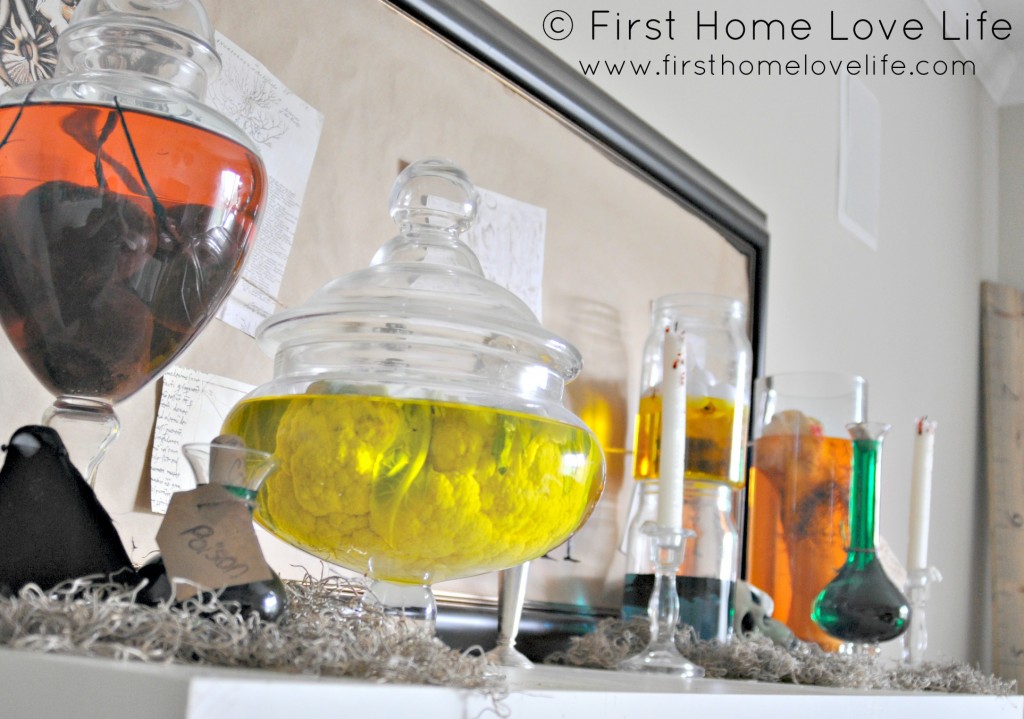 This is where my daughter really helped, and I guarantee your kids will go crazy for this too!  The specimen jars. No mad scientists lair (or mantel) is complete without them, and the sky is the limit when it comes down to what to add into them. Vegetables, fruits, plastic bugs, rubber rodents…you name it, and with a splash of some food coloring into a jar of water, you instantly have a delightfully frightful Halloween decoration!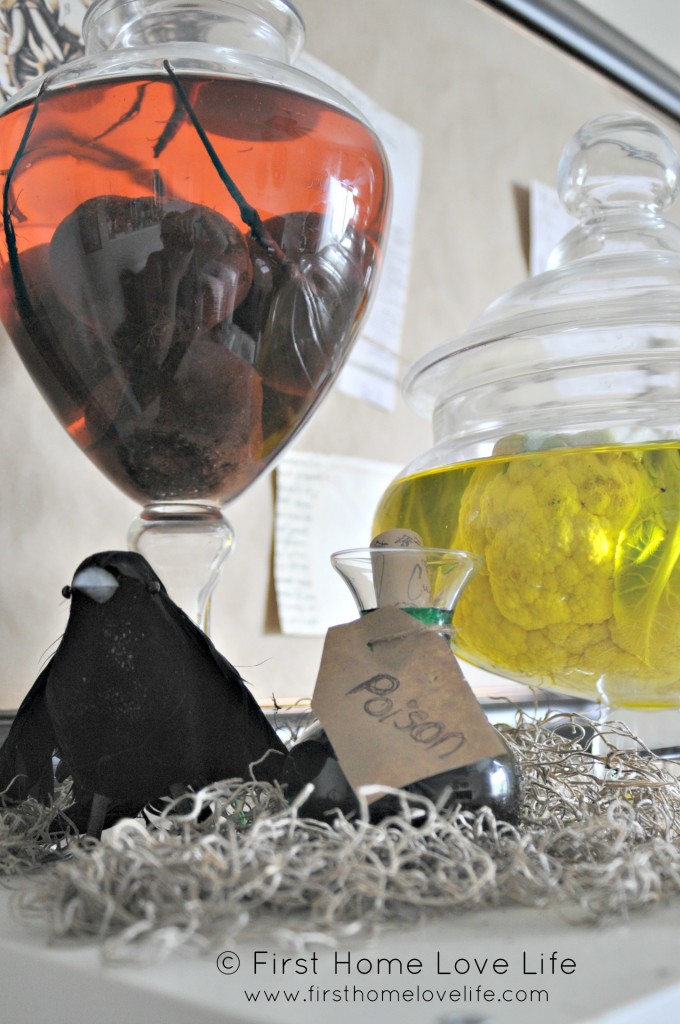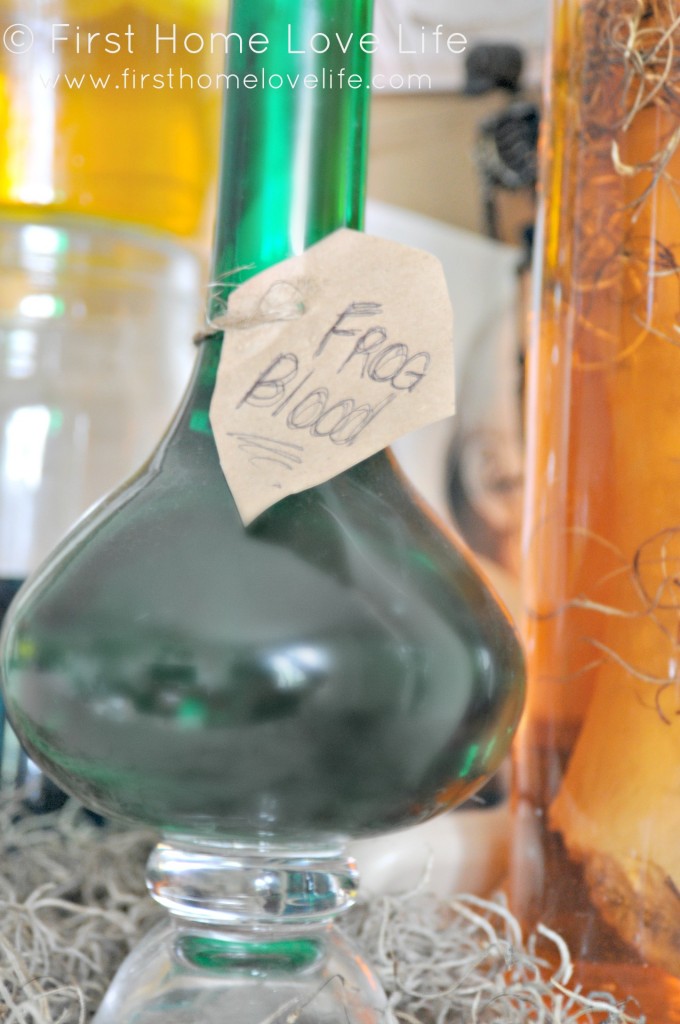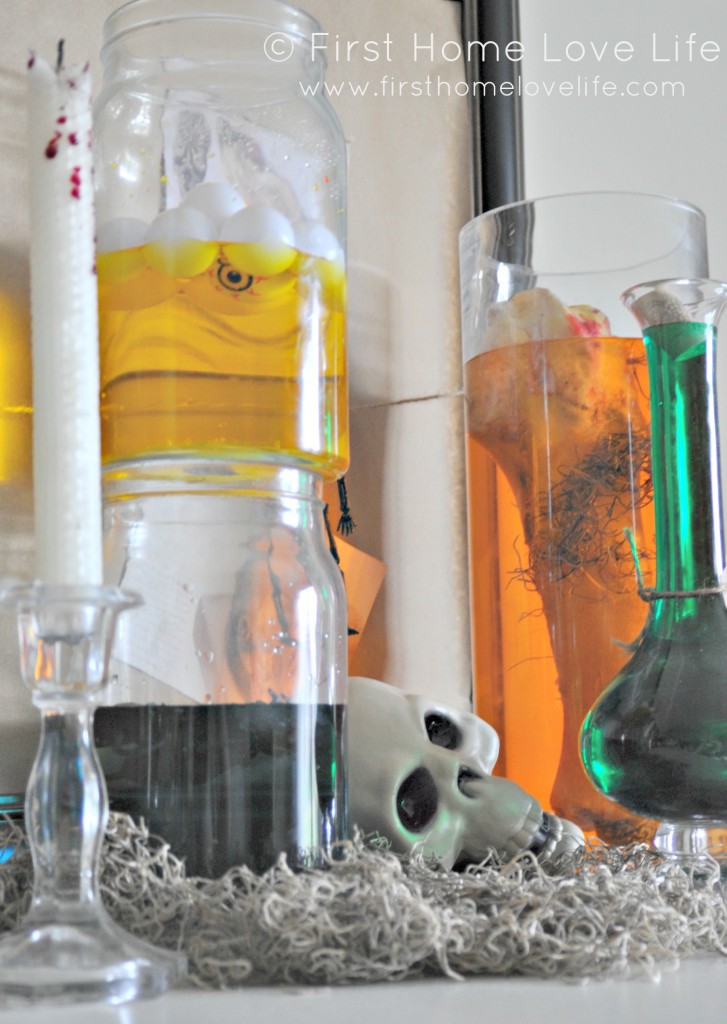 My taper candles were bloodied with a few drops of red dye,  and a skull, and some moss finished off this ultra scary shelf.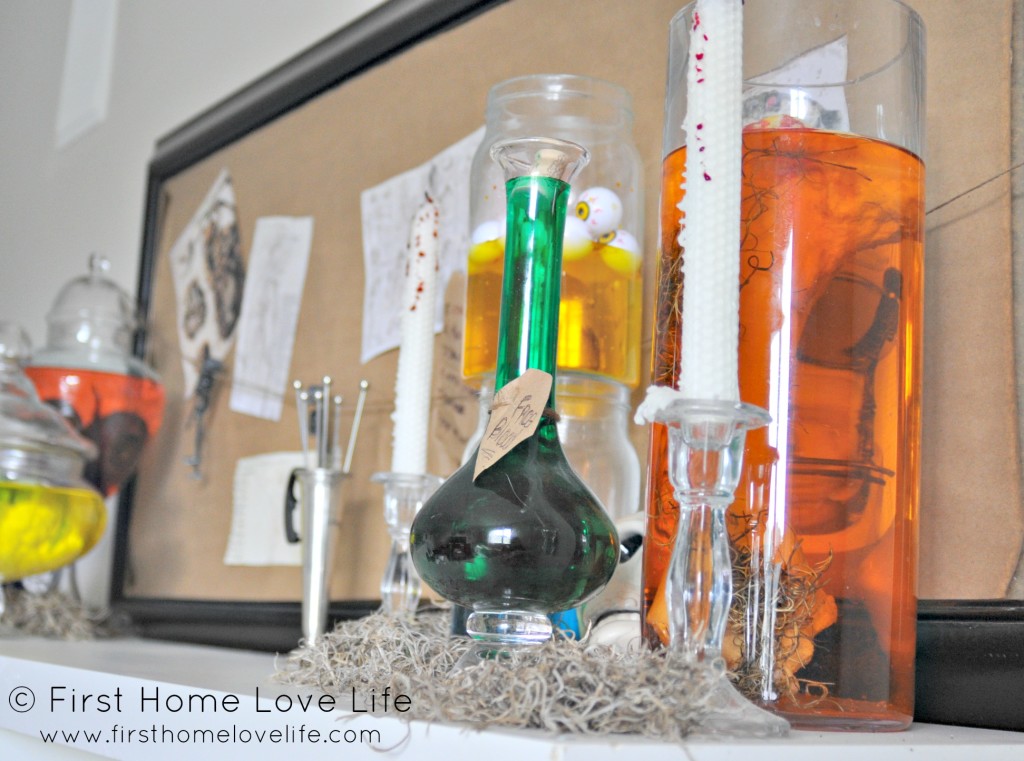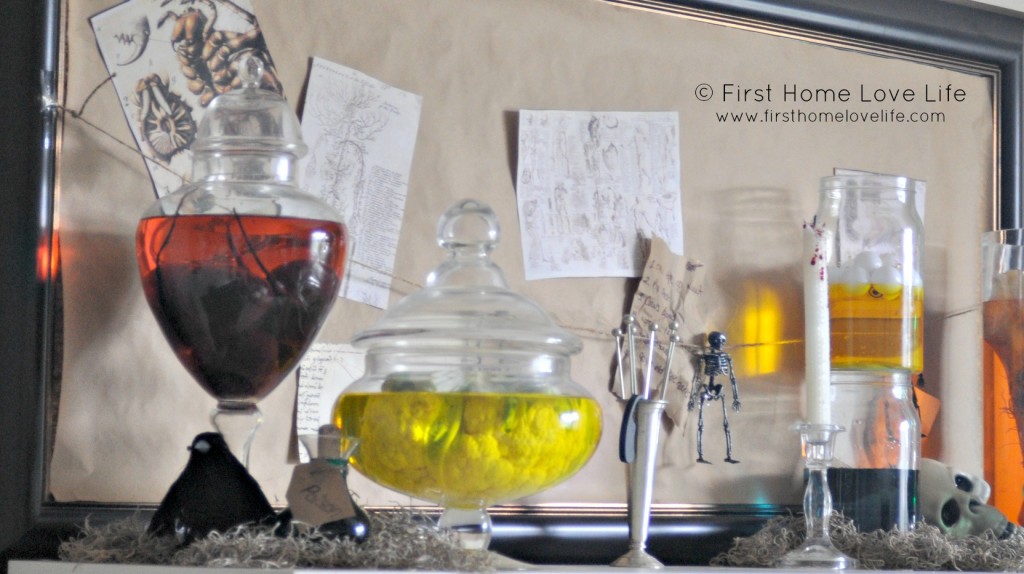 There you have it…My 2012 Halloween mantel!
Talk to you soon,
Mwuah ha ha ha haaaa….

Comments
comments