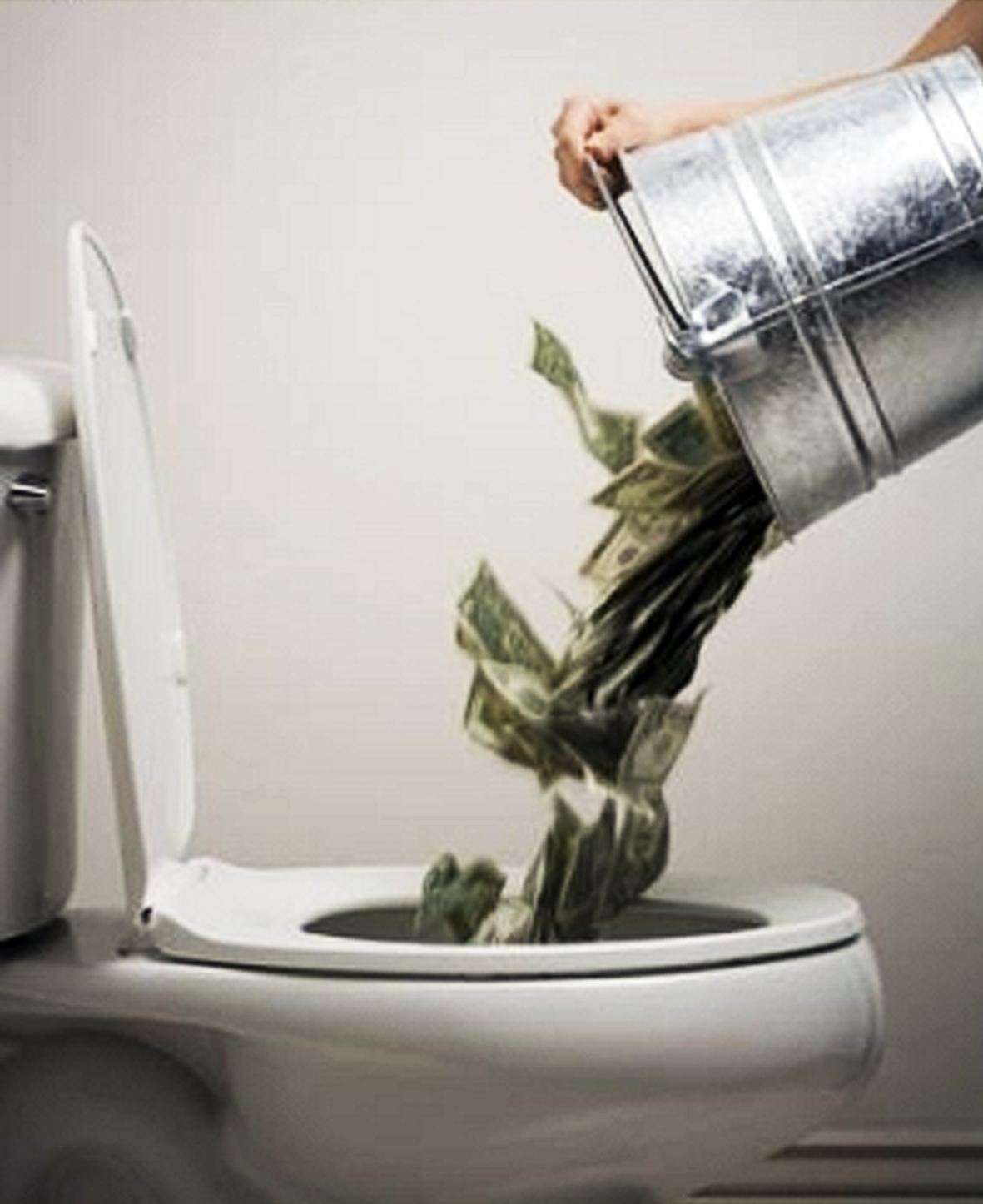 Do you ever feel like your money is getting sucked into a black hole and disappearing? With tax season upon us and rebate checks burning holes in our pockets it's hard to NOT WANT to spend it on frivolous items, vacations, or maybe home upgrades (ahem!). 
2012 is the year I get ORGANIZED! 
So why not bring that concept to our bank account too?
I asked a fellow blogger friend to give me the 411 on how we can all get our finances is order.
It doesn't matter who you are.  I have yet to meet someone that enjoys handling their finances, but with these easy steps maybe it will make it feel more bearable.  Eleni Saves has been working with many families to organize their bills, meals, and finances.  Here's the basics.
Build A Home Base
My husband and I joke because he's the numbers guy and I'm the organizer, so once we tapped into our strengths we realized the rest was easy.  Putting your bills and receipts in a place that works for you is the best solution. For us it's a clip board, shredding box, and folders!You need to find a place to put incoming bills, papers to review, tax paper work to store, receipts.  Just getting started, here's a Home Finances Organizer that would be a great home base.  
This also includes doing something with your home base.  Even though you organized actually getting them in order is a different story.  It is important to establish a routine to reviewing your spending and bills on a weekly basis.  Again comfort varies, I have witnessed some people that like to track daily spending and others weekly.  It's what works for you, but you have to take control of the piles.
Track Your Yourself
The question remains how??? I will tell you whatever system works for you.  There are computer programs such as Quicken, You Need A Budget , and Wesabe you can order and have to own. My husband I, do account for every penny we spend.  Let me disclose we didn't used and now that we do I realize all the extra money that exists and where it went before.  It didn't used to be this why, but with a good formulation in excel we are now in charge of our money.  However, some families I met often like the old pen and paper.  My suggestion, you know yourself best so stick with what's comfortable for you.  Having financial responsibility is the backbone of Eleni Saves. Now we give readers the ability to host Coupon Parties in their home where they learn to coupon, meal plan, skills to be accountable for their spending plan.
Live Simply
I've been able to shred and recycle so much paper since Eleni Saves U started.  It's amazing the amount of paperwork we hold on to in 2012.  Luckily with technology there isn't much of a need to hold on to EVERYTHING. Not to mention all the downsizing our family has done since this endeavor started.  When we relocated, the questions started, right…do we need this?  What was this for?  My challenge for you is to live simply…you kids don't need all new toys, do you need or want the latest outfit in the magazine?  You can live simply just by checking in with your self once your finances are organized it gives you a clear picture.
We have also let go of excess credit cards, mailings, account, and gone to direct deposit, and statements.  The less paperwork to focus on the less hectic keeping our finances in order is.  So let go, live simpler.
Have A Quality Assurance Check
Just because the system works for you as a single person, doesn't mean it will when you will a significant other.  Often a life changing event good or bad will adjust how to work with your finances.  So realistically, doing a comb over of your system is healthy.  A tip from Eleni Saves, save first, spend later!!  One will find that getting in order isn't the real task at hand.  Instead, embracing the change in your behavioral spending and saving that are the first step toward larger financial goals:  saving money for down payment, debt reduction, and investing. 
Happy Organizing,
Eleni Alexiou
www.elenisavesu.blogspot.com
By: Eleni Alexiou, founder of Eleni Saves U, is a stay-at-home-mom of two and Certified Licensed Clinical Social Worker who lives in the Washington, DC area. They bring Coupon Parties to Your Home, Financial Life Coaching Classes, and help you change the way you think about spending and saving.  "You can spend less and live happier if you take a risk to learn something new."
Comments
comments