This post brought to you by Listerine. All opinions are 100% mine.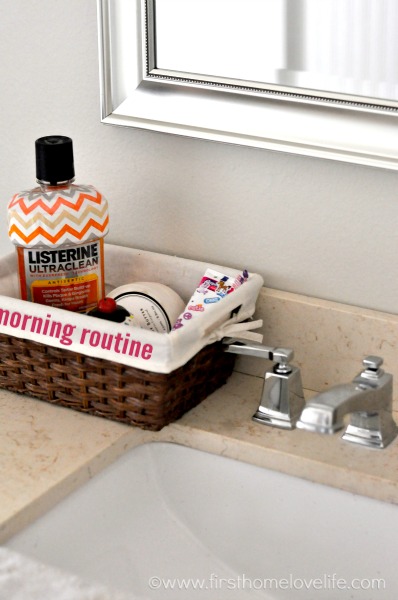 Last year was our first real taste of what school mornings were all about and while it wasn't all bad, there were way more tardies on those report cards than I wanted to see or even admit to.
It seemed each quarter got worse, and by the last one…Oy vey…We pretty much had all given up on making it before that first bell rang. Most of those tardies were given for literally being 20 seconds too late. TWENTY seconds of trying to find hair ties, or lotion, or not brushing teeth fast enough…
Long story short…I made a pact with myself at the end of last year that this year and so on we were going to OWN the mornings. We were going to be so on the ball and get things done fast like a well oiled back to school machine. 🙂
But how?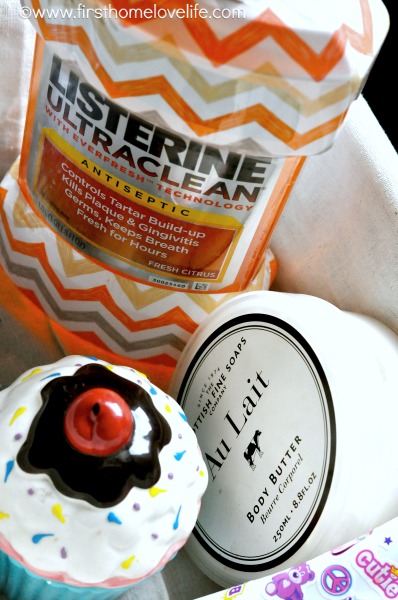 It all became so clear when my daughter started going to camp this summer. It was like de ja vu and I was left scratching my head asking "what the heck is wrong here?! Why is it SO HARD to get out the door on time!?"
After watching her closely a few mornings in the row, I realized not only was she slow as molasses, but her morning routine items were too spread out, and what should of been a 3 second task, turned into 30 seconds, sometimes even longer.
Solution? Create a 'morning routine' basket where everything she needs to get ready is right there within easy reach…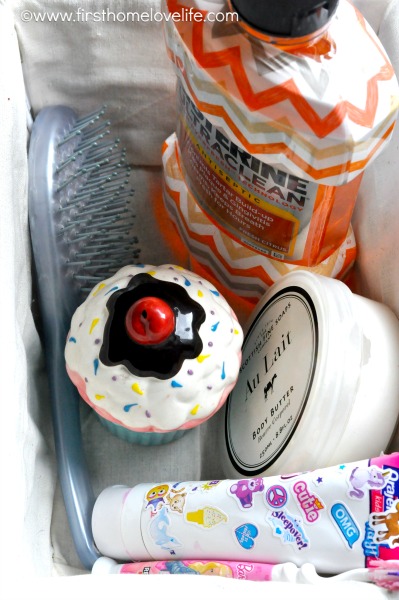 Tooth paste, tooth brush, hair brush, body lotion… This little ceramic cupcake holds hair ties and clips…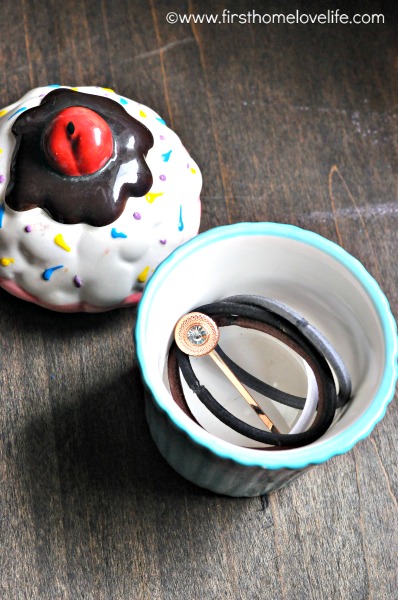 And of course, a mouthwash she loves!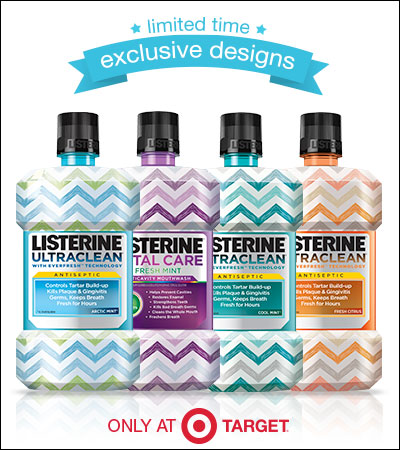 Listerine is the #1 recommended brand of mouthwash by dentists (ours recommend's it too) for fresher and cleaner mouths. My daughter has always been really picky about her mouth wash flavors, and loves this 'Fresh Citrus' flavor which she says taste like orange soda. 🙂
My husband and I personally prefer minty flavors of mouthwash so the 'Cool Mint' sits in our bathroom, but I'll be heading back to grab the 'Fresh Mint and Arctic Mint' flavors soon, since these fun chevron designers bottles are only available for a limited time and sold exclusively at Target.
Grab a bottle for yourself next time you're out—Save Now with Target Cartwheel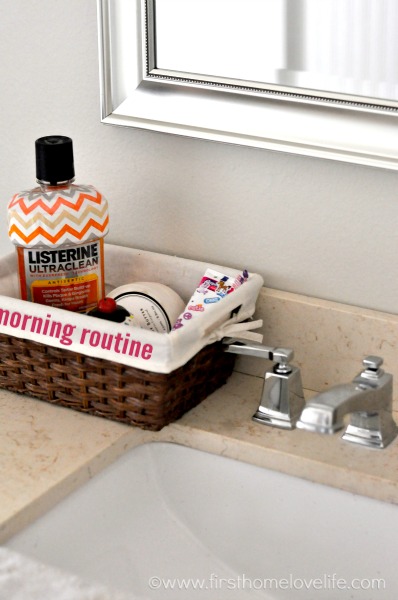 I love that the morning routine basket has saved our mornings from the chaos it once was!
Such a simple solution to a frustrating problem, and now here's hoping school mornings will go by without a hitch! "Hoping" being the key word there… 😉
Do you have any tips on how you keep the kids focused and out the door in time for school? I'd love to hear about them in the comments below!
Talk to you soon friends, take care!
XO
Comments
comments