I feel so honored today! Kristel at The Velvet Door has passed along to my little ol' blog "The Liebster Blog Award." Kristel is a newer blogger, like myself, but she has already been featured and talked about by many of the BIGGER blogs around town. Her decorating taste is very similar to mine! I love everything she's done so far, and know that it's just a matter of time for The Velvet Door to take off running with the "big dogs" :o)
The Liebster is an award given to up and coming blogs, having less than 200 followers.  The word "Liebster" is of german origin, meaning "Beloved, Dearest, or Favorite".  I am seriously flattered and so grateful to receive this award.  
Now, I am to 'pay it forward' by passing the award to 5 other up and coming, fantastic blogs that I absolutely love to read:
Helen at A Brit of Happiness
Claire at A Little Something In The Meantime
Lisa at Creative Raisins
Amy at Eat.Sleep.Decorate
Jen at The Social Home
So ladies, to accept the award you must:
1. Link back to the person who gave it to you.
2. Post the award to your blog.
3. Give the award to 5 bloggers with less than 200 followers.
4. Leave a comment on the 5 blogs to let them know that they have been offered this award.
Thanks so much again Kristel for this award.  Hope everyone gets a chance to check out these amazing new blogs. 
Have a great weekend!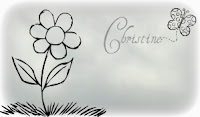 Comments
comments