I am so excited for my husband (and me)! His work has been holding a contest for a few months and the winner would receive a FREE iPad. He has been trying to convince me to buy an iPad for a while, and I just didn't see the point of it. Well guess what….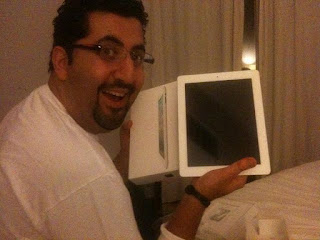 HE WON THE CONTEST!
I'm so proud of him because the contest was based on up-selling a certain kind of vodka, and he did it! 🙂
So now he has a new toy to play with, and we didn't have to shell out $400 for it, so that makes me EXTREMELY happy!
Then today was our towns annual Christmas tree exchange. You bring in your live Christmas tree to be recycled and then in return you were able to pick out a good size tree in a container for your garden. They had a great variety to choose from…Pines, Elks, Palms, Crepe Myrtles, Maples….etc…
So we said goodbye to our Frasier Fir and hello to our pretty pink Crepe Myrtle.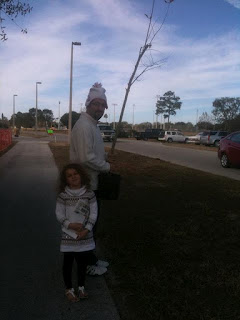 It's dormant now, but come spring it will be a beautiful addition to our yard, like this…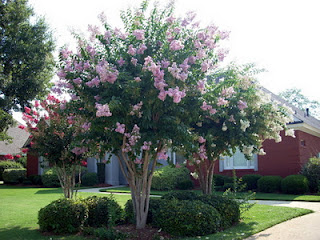 I was really impressed with the size of trees they were giving out for FREE! If I had purchased this size tree at a local home improvement center it would have been $100 or more. It's about 6ft tall already, and we had to open the sunroof of our car to get it home!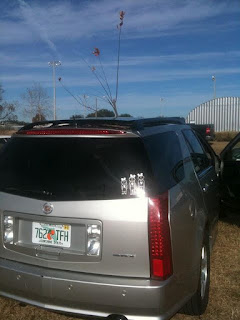 I love a bargain, and this is worth the price of a live Christmas tree.
Have you lucked out lately and gotten anything FREE?!?!
2012 is shaping up to be a pretty fantastic year! Can't wait for more surprises that come our way.
Talk to you soon!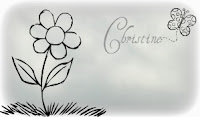 Comments
comments