Save money, time and health by making your own super greens powder at home! See how easy it is to make your own kale and moringa powder…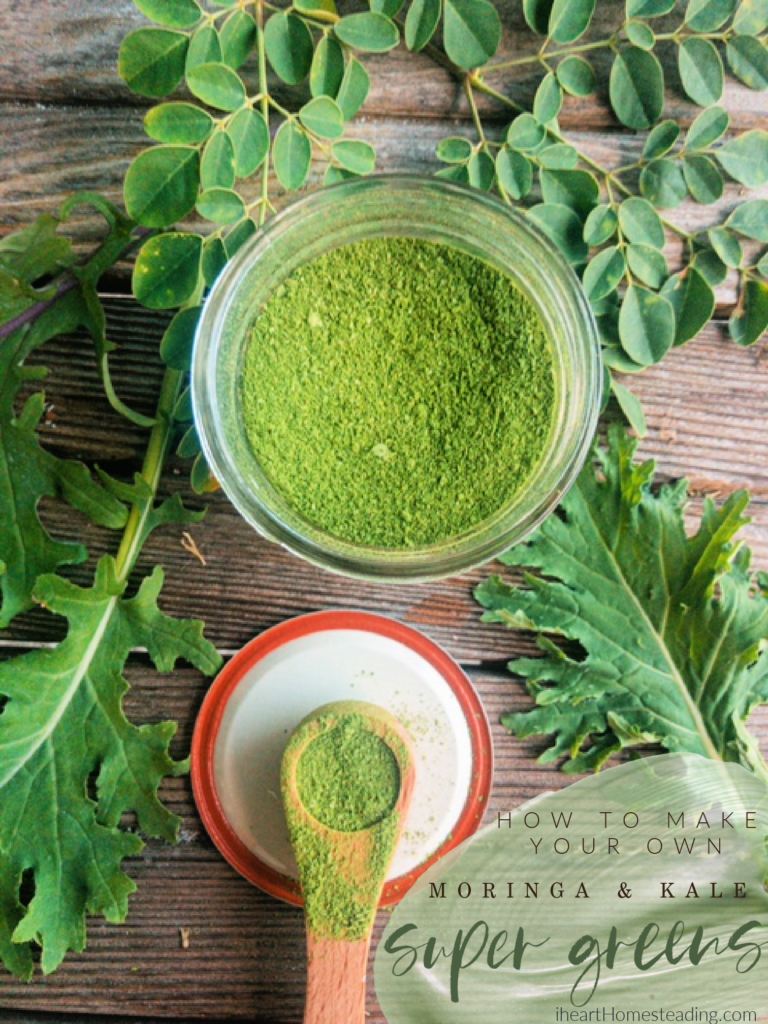 With everything that has happened this year, I really started doing a lot of research on how to improve my health and the health of my family. One of my goals was to start growing more of our own food and even some medicinal plants.
So, I joined a lot of organic gardening groups and the one thing that kept popping up over and over was moringa.
What is moringa?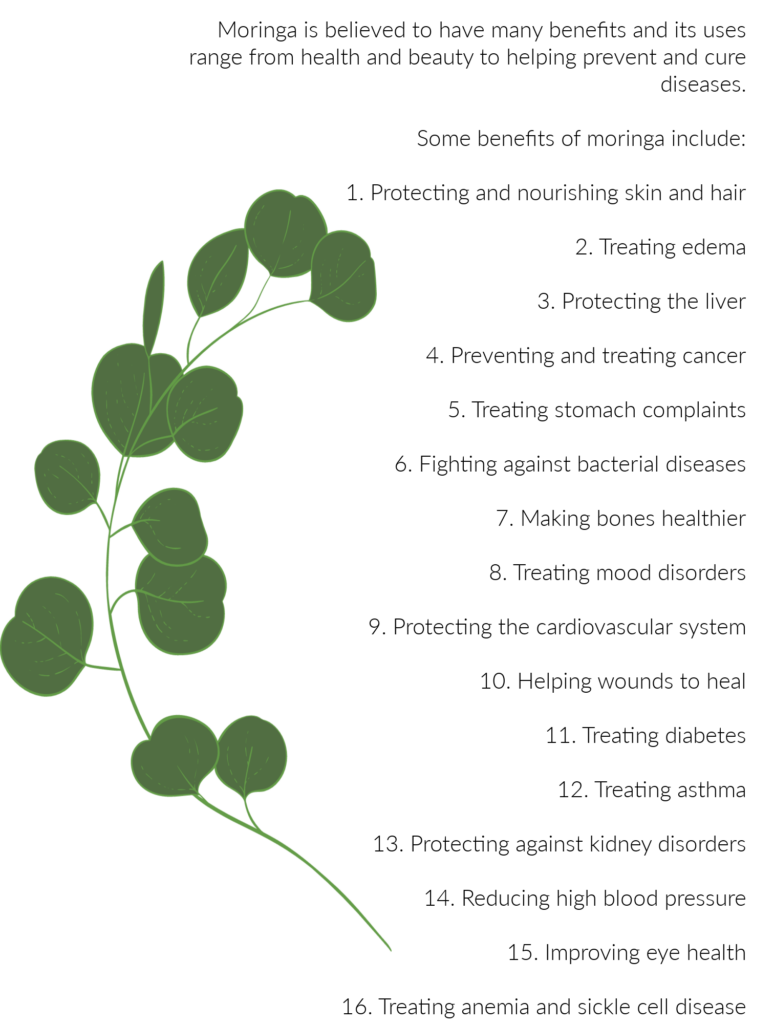 Moringa oleifera is a tree that is often called the drumstick tree, the miracle tree, or the horseradish tree.
It has been used for centuries for its medicinal and health benefits. It has antifungal, antiviral, antidepressant, and anti-inflammatory properties.
Moringa contains many health compounds such as:
vitamin A
vitamin B1 (thiamine)
B2 (riboflavin)
B3 (niacin), B-6
folate and ascorbic acid (vitamin C)
calcium
potassium
iron
magnesium
phosphorus
zinc
So naturally I knew I needed this tree in my yard. I garden in central Florida, zone 9b.
I was lucky enough to find a seed swap in my area, and that's where I was able to get some seeds, but I actually found some for sale on Amazon too.
And it didn't take long for those seeds to start growing into a little tree for me to harvest from…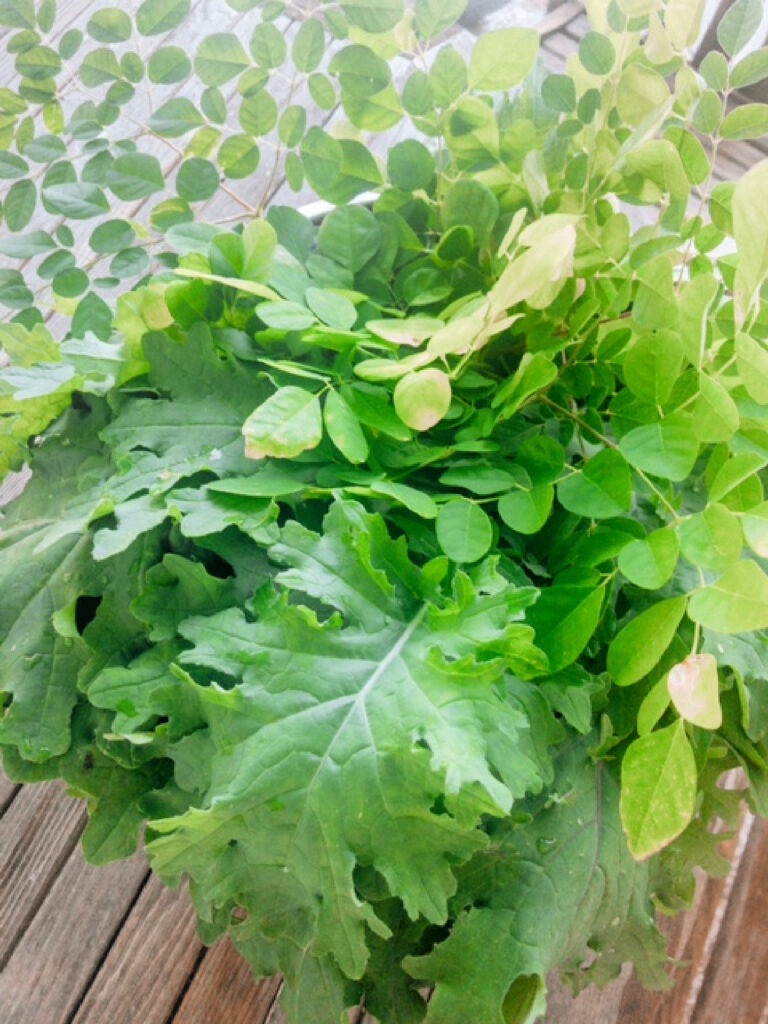 Every time we went in to my little garden, I would pick off a few leaves to put on salads for us, but I quickly realized that by using my dehydrator, I could make batches of moringa powder to put into anything and everything!
So I wanted to share with you how easy it is to customize your own super greens powder at home.
Today I made kale and moringa powder…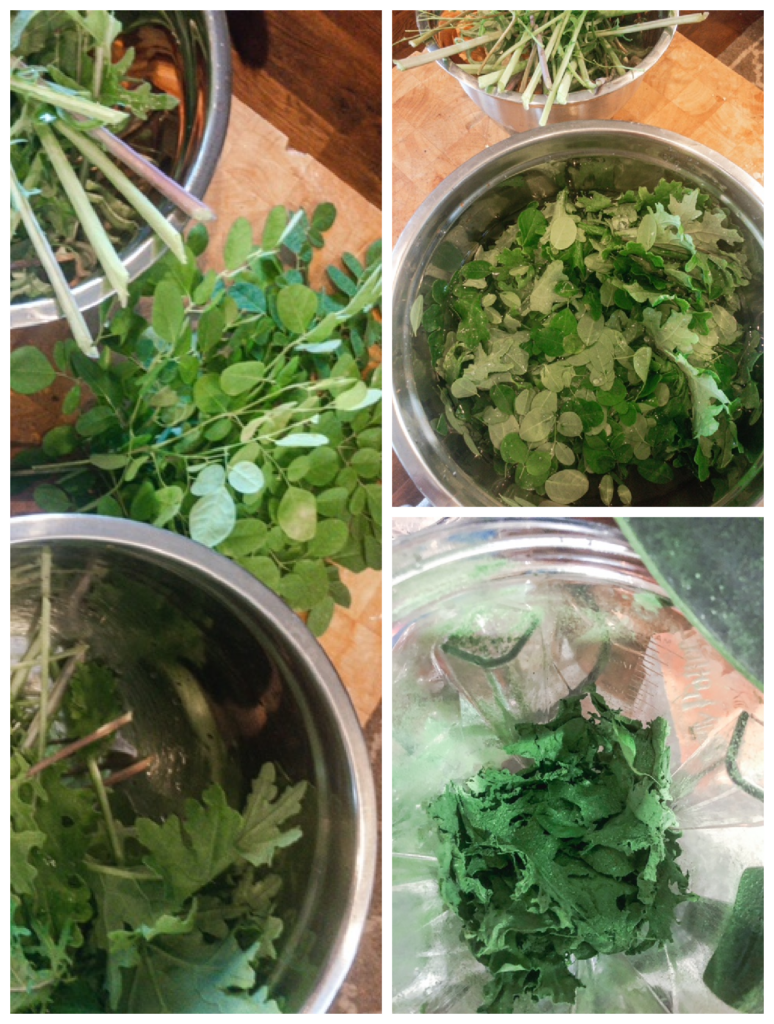 After bringing in my harvest of kale and moringa, I stripped both from the stems, discarding any leaves that weren't good.
Then, I soaked the leaves in icy salt water to clean off any pests that may have been hiding on the leaves.
After soaking for about 5 minutes, I laid them out onto paper towels to pat dry as best I could and then loaded up my dehydrator with them.
They took about 4 hours to completely dry and then I put them in my blender to make the powder.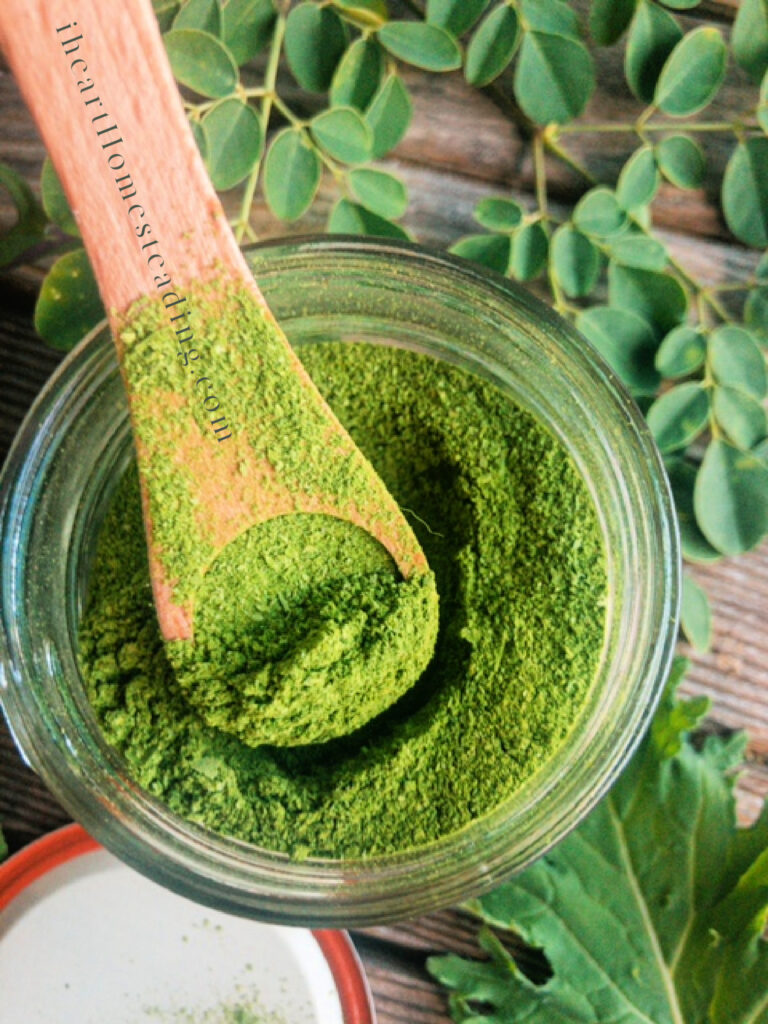 It could not be easier to make and the health benefits are worth their wait in gold!
I find that by mixing the moringa with other good greens improves the flavor and texture.
I add the powder into smoothies, soups, pasta dishes, salad dressings and marinades…
Really the possibilities are endless.
If you don't have a dehydrator than I encourage you to get one, or try using your oven on the lowest setting to see if that works. I love my dehydrator and use it for so many things! This is just one of them.
Talk to you soon!
XO
Comments
comments