A super easy tutorial showing you how to make your own glitter wine bottle! A great gift idea for any holiday party!
A few weeks ago I received a box of goodies from Plaid crafts to come up with a fun holiday craft using Mod Podge….and then I looked at my calendar…
Parties, shindigs and get togethers galore…
All of which I'll need to get a hostess gift for.
So today I'm showing you a simple craft that will instantly infuse a bit of glamor into a rather boring hostess gift…
And it literally took me all of 5, okay maybe 8 minutes to complete!
DIY Glitter Wine Bottle: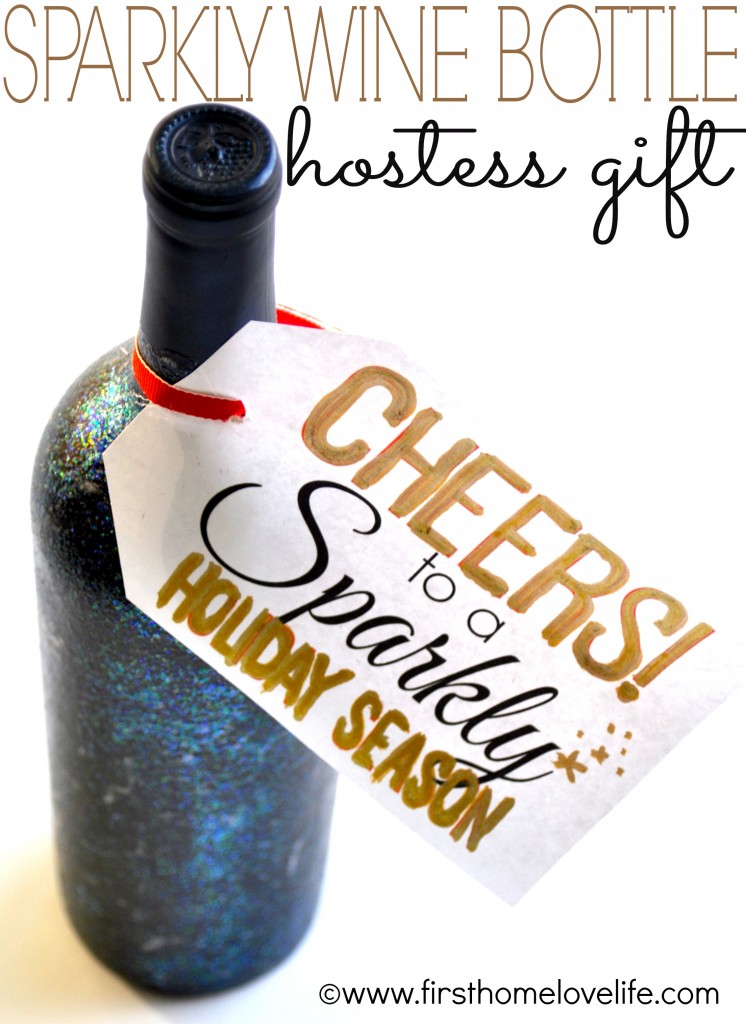 Oooooooh it's so shiny….
Oh, sorry…here's how to do it…
Step 1- Select a bottle of wine you'd like to give out as a gift, preferably one that has an easy removable label. Buy as many as you need.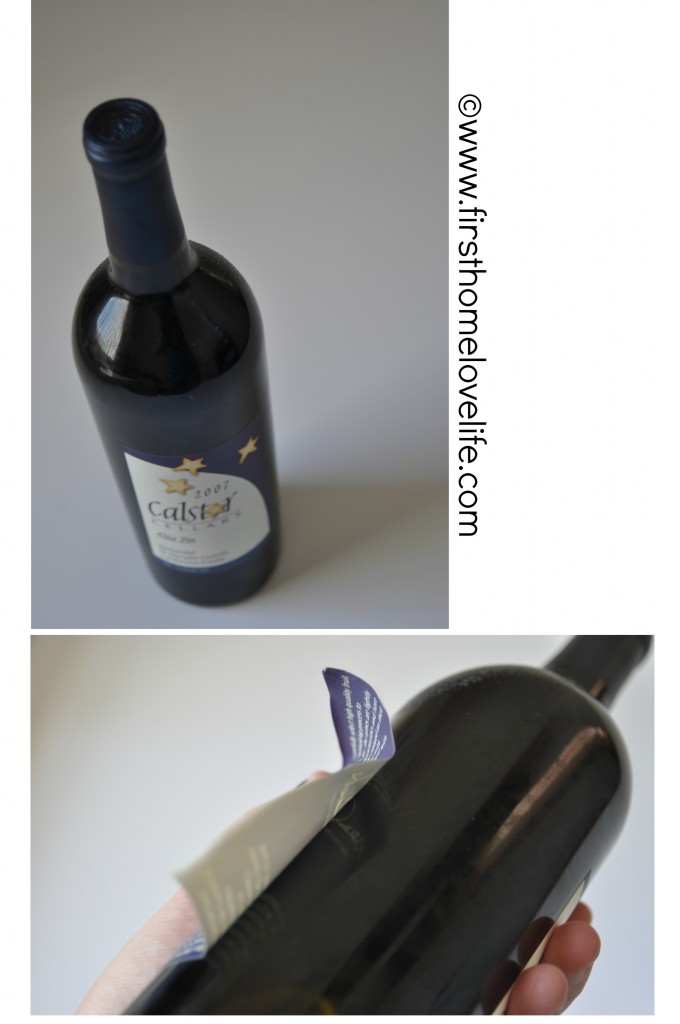 Step 2: Grab a little sponge applicator and some Mod Podge Sparkle- that's right! This isn't just your standard Mod Podge, it has glitter IN it, and it's AWESOME! I love glitter just as much as the next person, but I hate the mess it leaves behind! Mod Podge Sparkle completely solved that problem, and you don't have to worry about excess falling off because it gets super sealed onto whatever your "sparkling."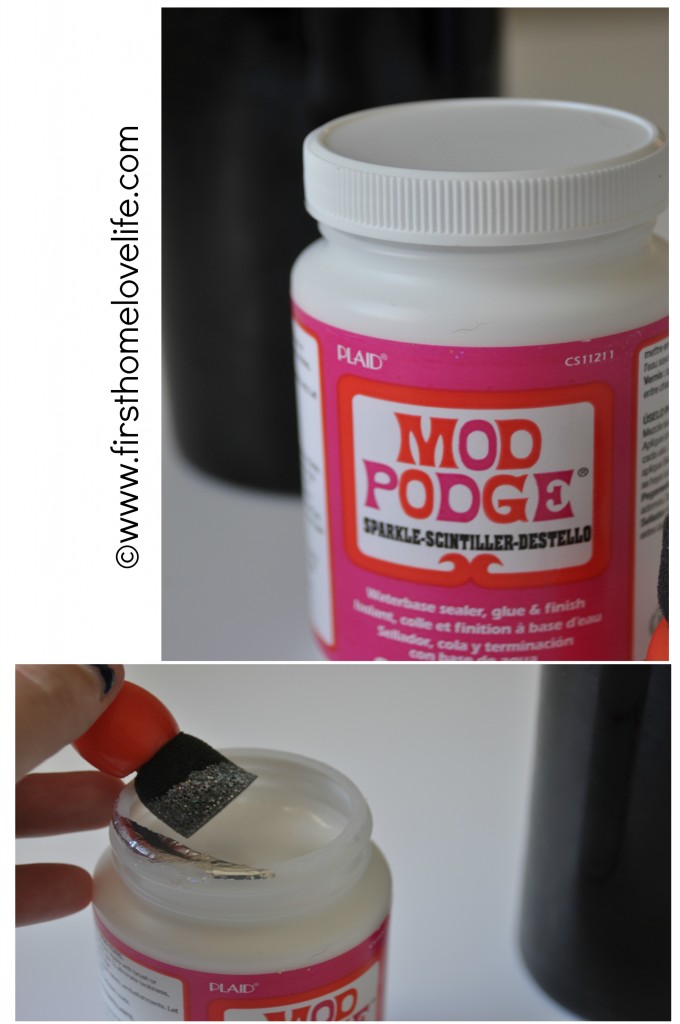 Step 3: Tap on the Mod Podge Sparkle to the wine bottle with your applicator. Work in sections so you don't smudge it.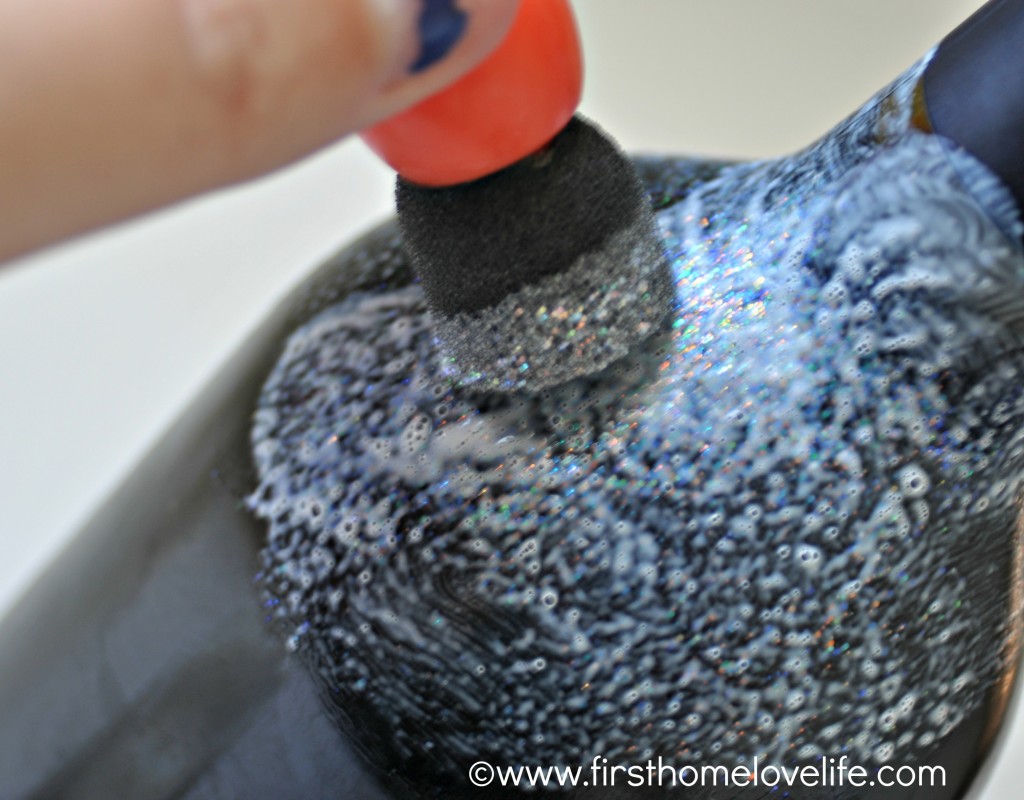 Can this be any easier?!
Step 4: Let it dry for about 15-20 minutes, and go over it again if you want to layer on the glittery-ness-es…(leave me alone spell check, that's my word and I'm sticking to it!)
Step 5: If you want to add a sweet final touch add some ribbon and a gift tag to it with a sweet saying. Like "Cheers to a SPARKLY Holiday Season!"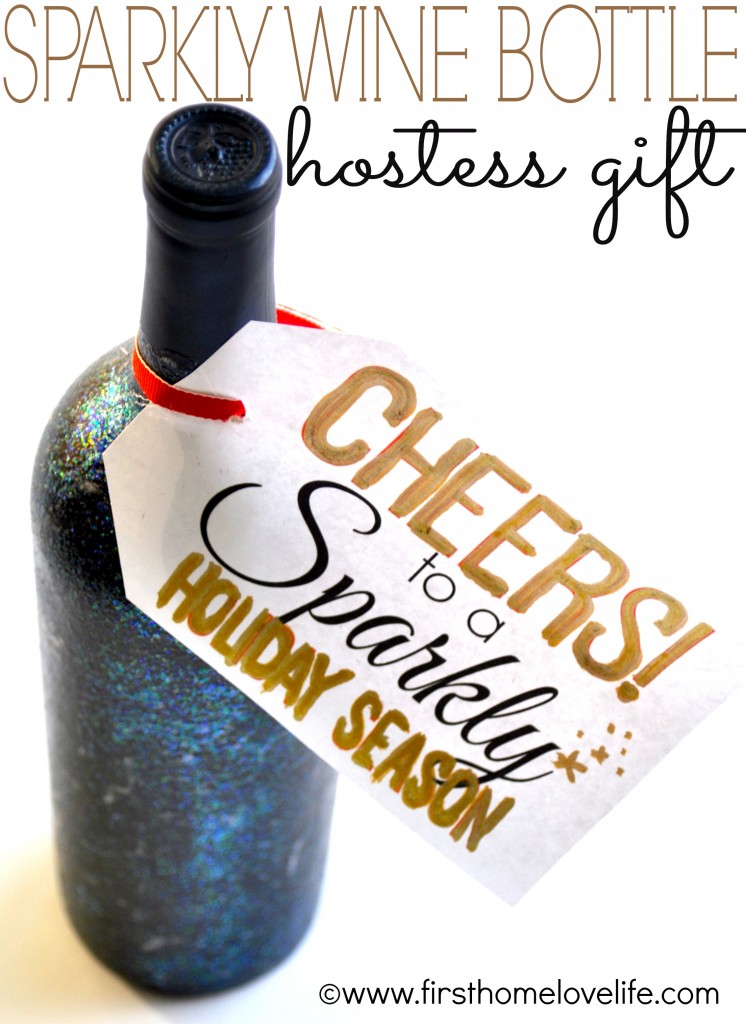 Then tuck it away in your gift closet until you're ready to party! The host/hostess will think you spent FOREVER working on this sweet token of thanks, and it's okay…go ahead and let them, I won't tell! 😉
What kind of hostess gift do you usually bring to a party? I'd love to hear about it in the comments below, or on my Facebook page!
Talk to you soon guys, take care!
XO
*This post is sponsored by Plaid Crafts for Mod Podge. Opinion and experiences are 100% mine. Plaid Crafts policies align with WOMMA Ethics Code, FTC guidelines and social medial engagement recommendations. For more information on First Home Love Life's disclosure policy click here.
Comments
comments