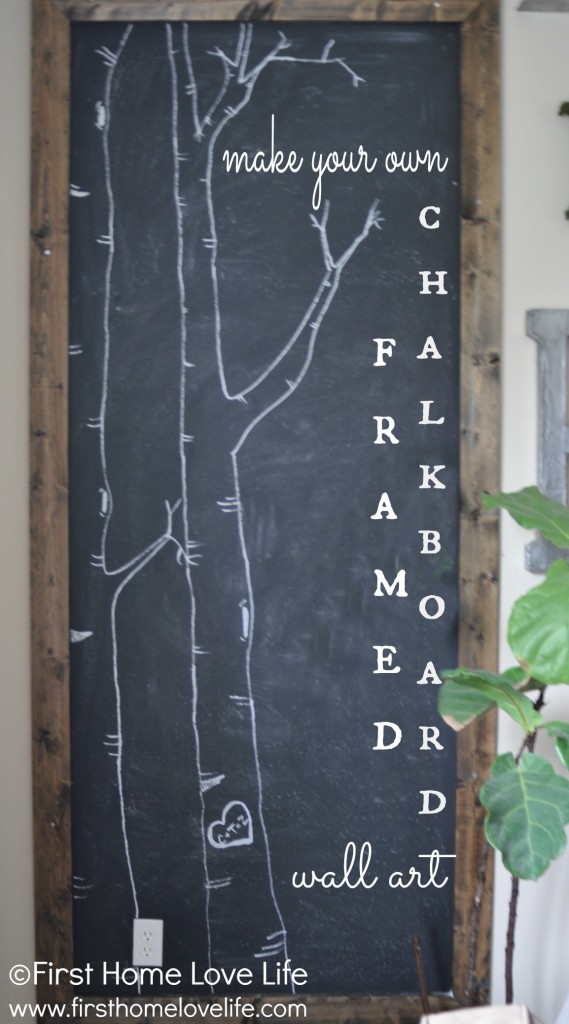 It's super simple!
Here's how to do it….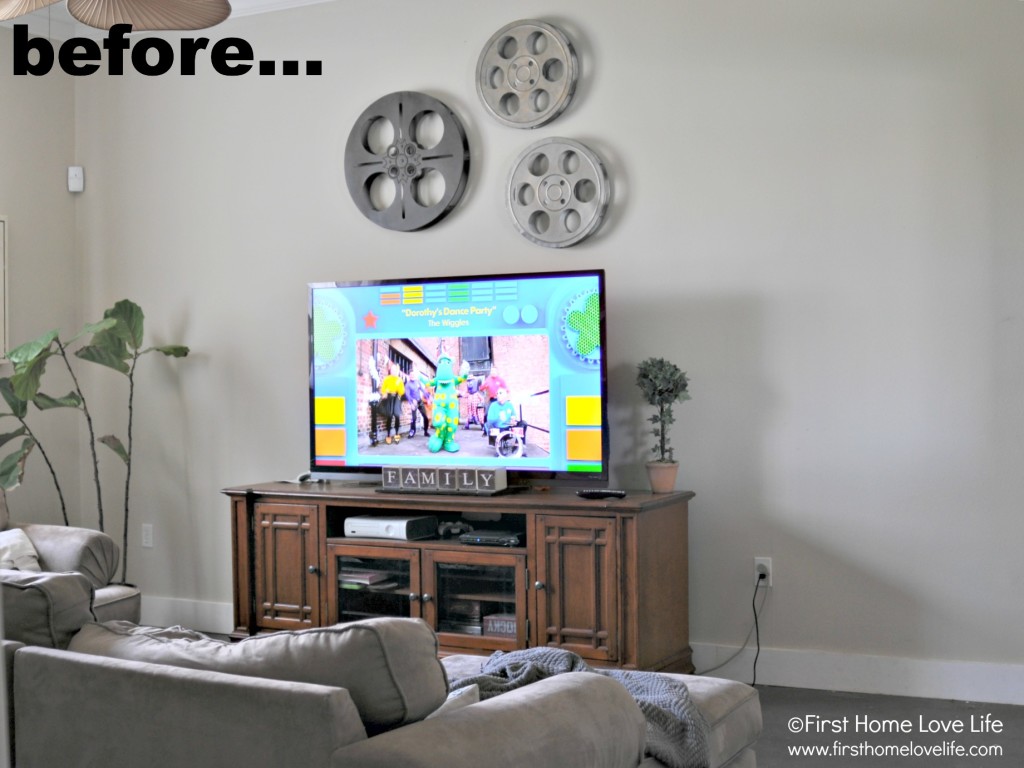 I knew I needed something large on either side of our T.V. console to not only bring symmetry but to balance the entire room.
I'm a lover of chalkboard art, but to buy two ready made pieces at the size I needed would have been crazy expensive, so I did what any DIY blogger would do.
Make your own….
Supplies-
Chalkboard Paint
Small Paint Roller
Level
Pencil
Painters Tape
6 8ft Common Boards
Miter Saw
Wood Stain
Chalk Markers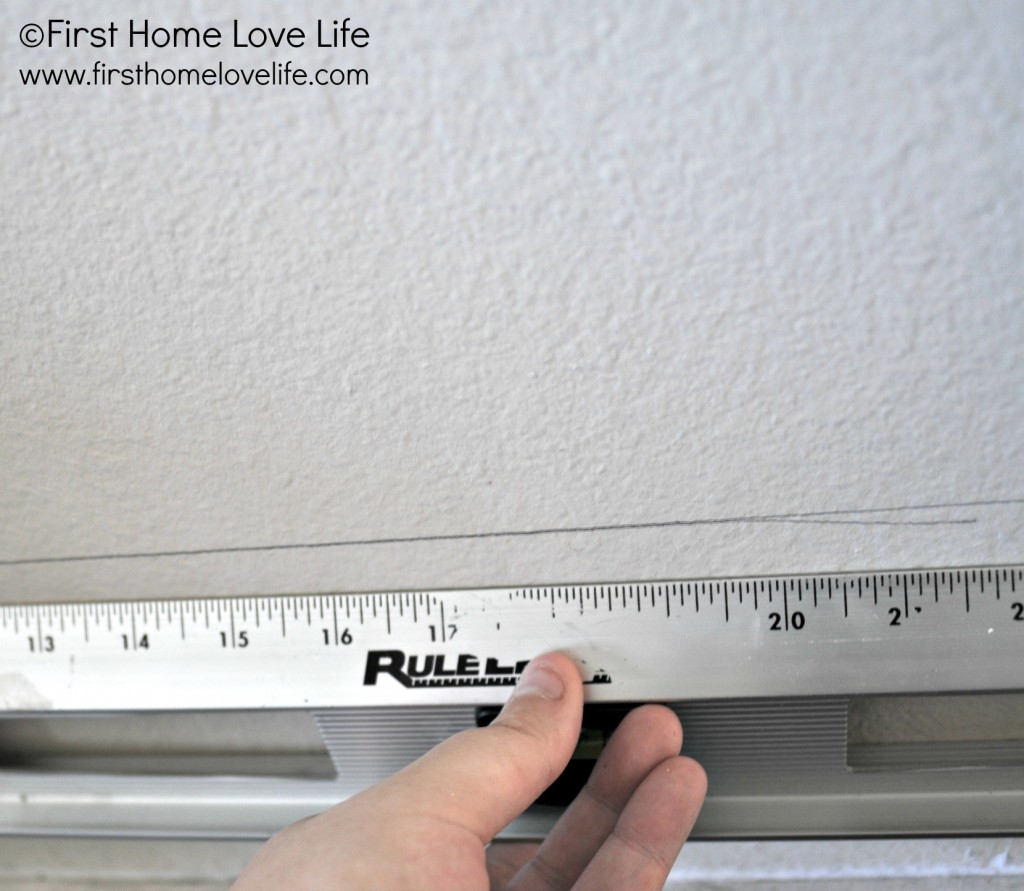 The first thing I did was measure and mark the area I was going to paint with the chalkboard paint.
You can see in this picture that my walls have a slight texture, but I have a chalkboard wall in my kitchen as well, and it works fine. You could always do this on a sheet of plywood if you want your surface to be completely smooth.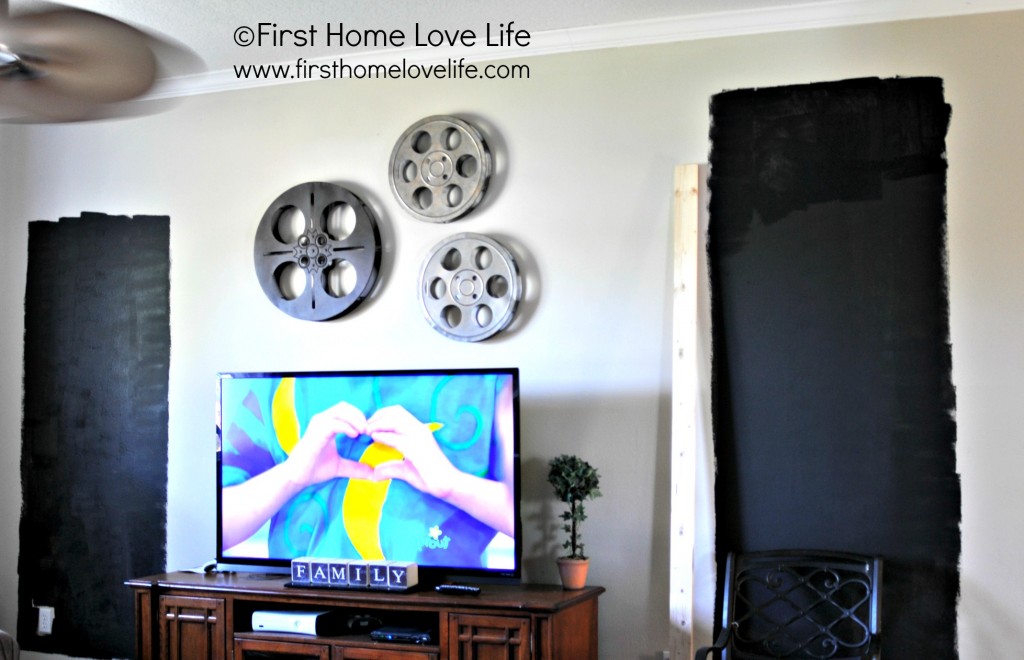 Once you've drawn out where you want your chalkboard to be, you can paint. I always do 3 coats when using chalkboard paint, and allow it to dry and cure in between each coat.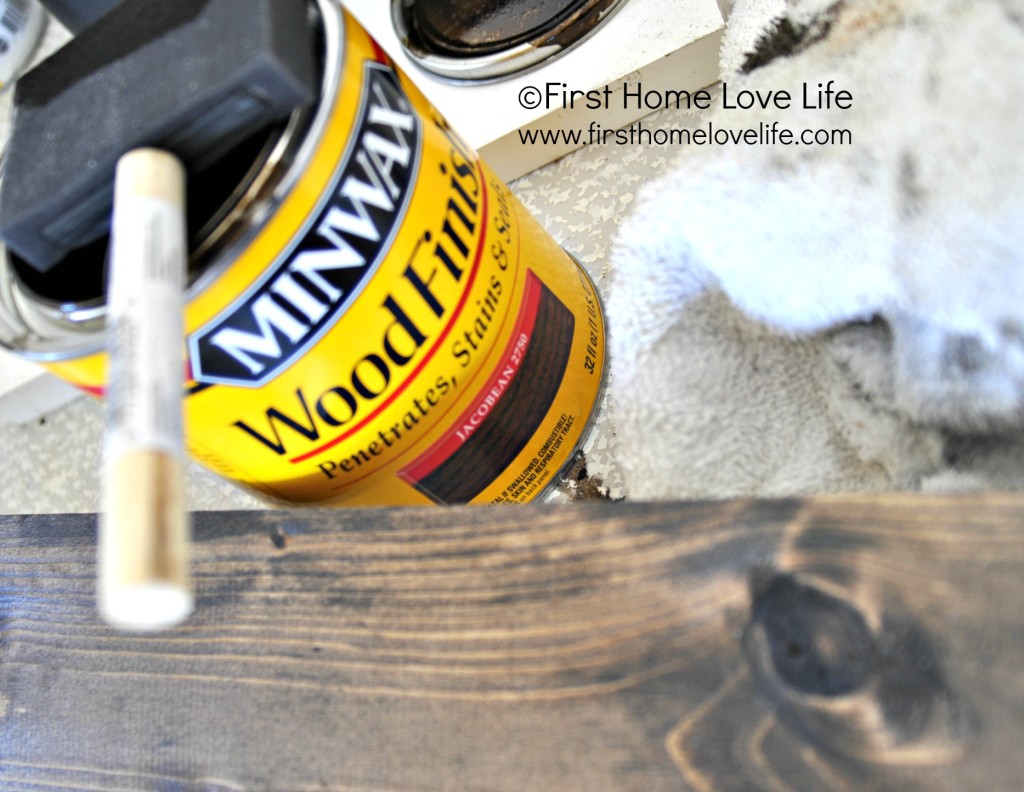 I needed 6 8ft common boards because my 2 chalkboards measured out to be 7 3/4 ft tall by 3 1/2 feet wide. Obviously, if you're making a smaller or larger frame you will need to adjust how many you need. Common boards cost less than $5 a piece so it was under $30 to make these two HUGE frames!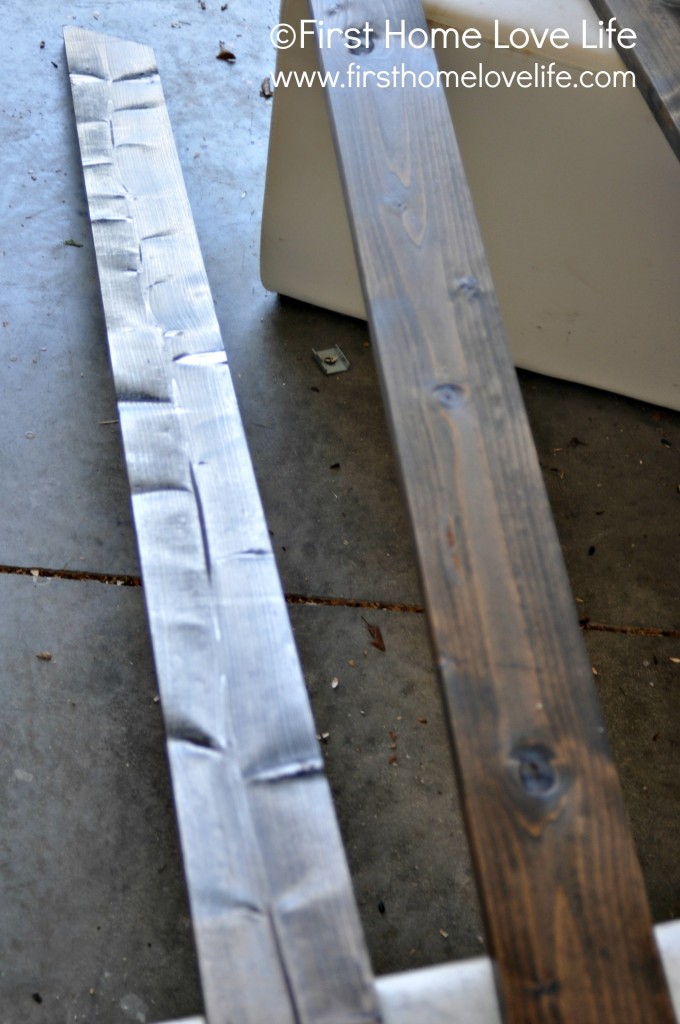 I measured and cut the boards on my miter saw. Making 45 degree cuts so they would fit together like a frame. Then gave each board a quick stain of Minwax Jacobean. I didn't let the stain penetrate too long because I wanted a very rustic, almost charred look to the wood. This is totally preferential, so whatever you choose to do at this point will be up to you, and your decor taste.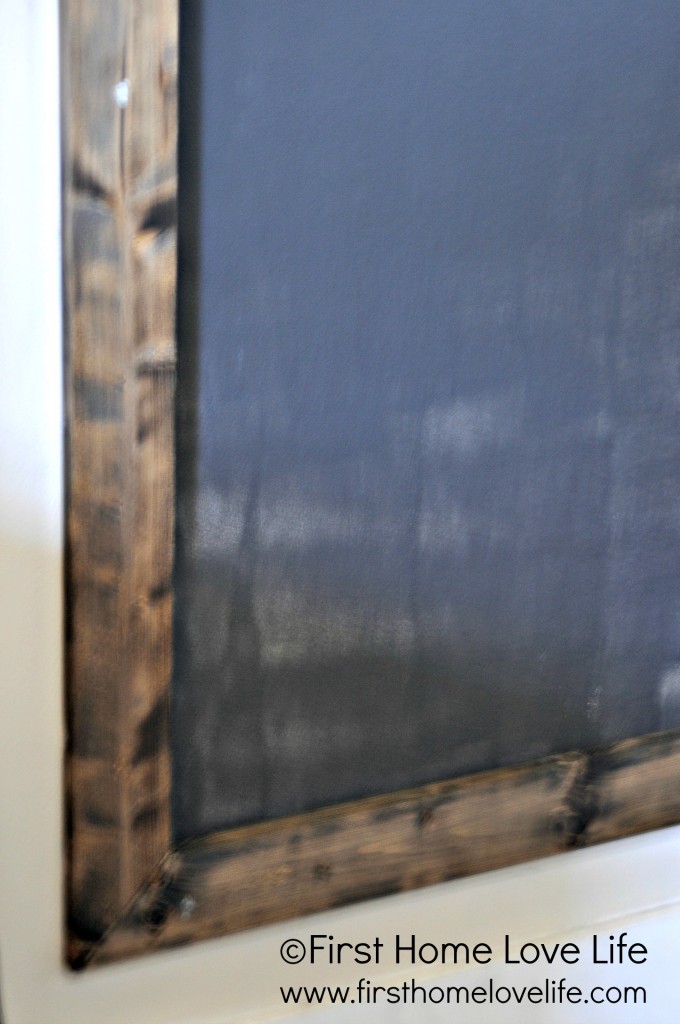 Then hung on the wall using 2" finishing nails. I didn't want to use glue just in case I decide to take them down at some point. Y'know how it is. Decor is always changing, and who knows what I'll want there a year from now… 😉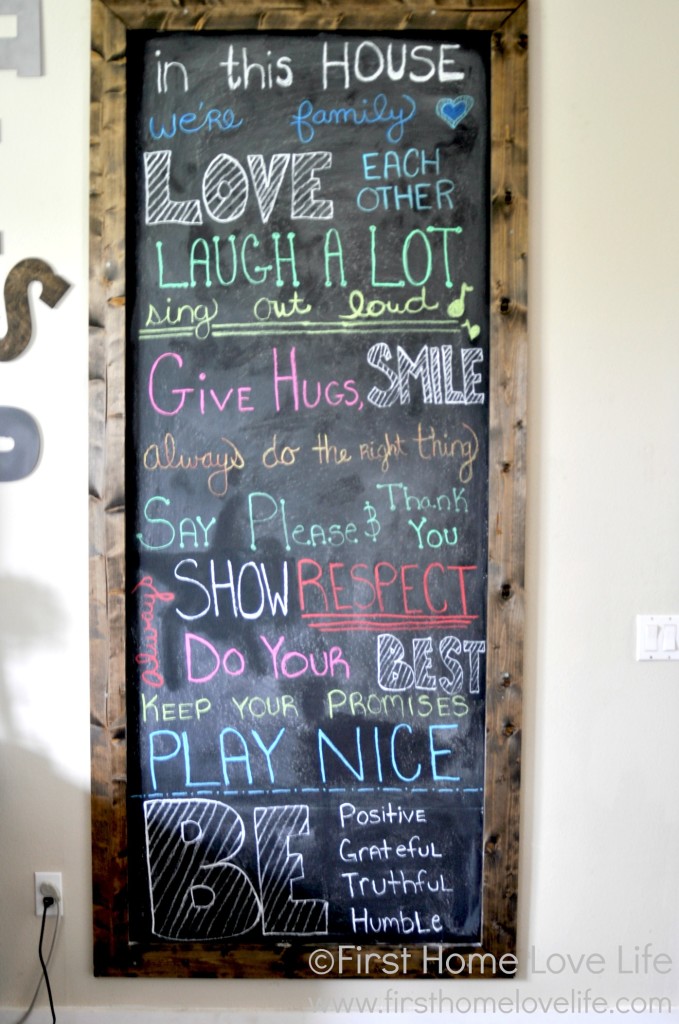 After you've let the chalk paint sit on your surface for 3 days and allowed it to cure. You can season it by rubbing white chalk all over, then wipe it off with a damp rag 24 hours later. After that, you're ready to start drawing whatever you like. I chose to do a "family rules" wall, and then a doodle of birch trees on the other.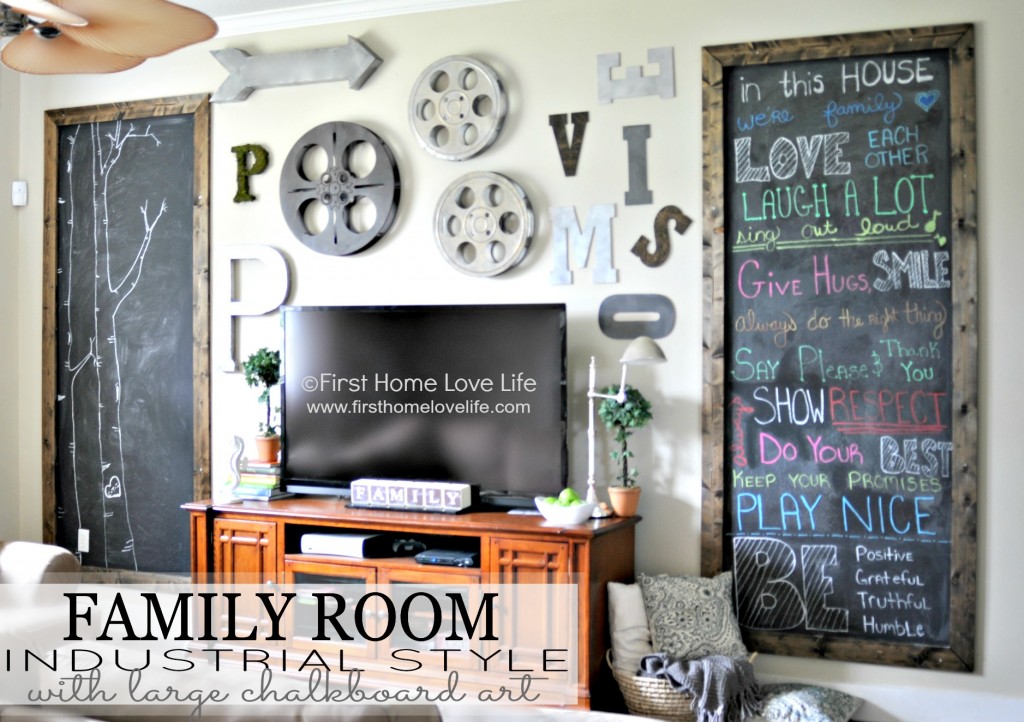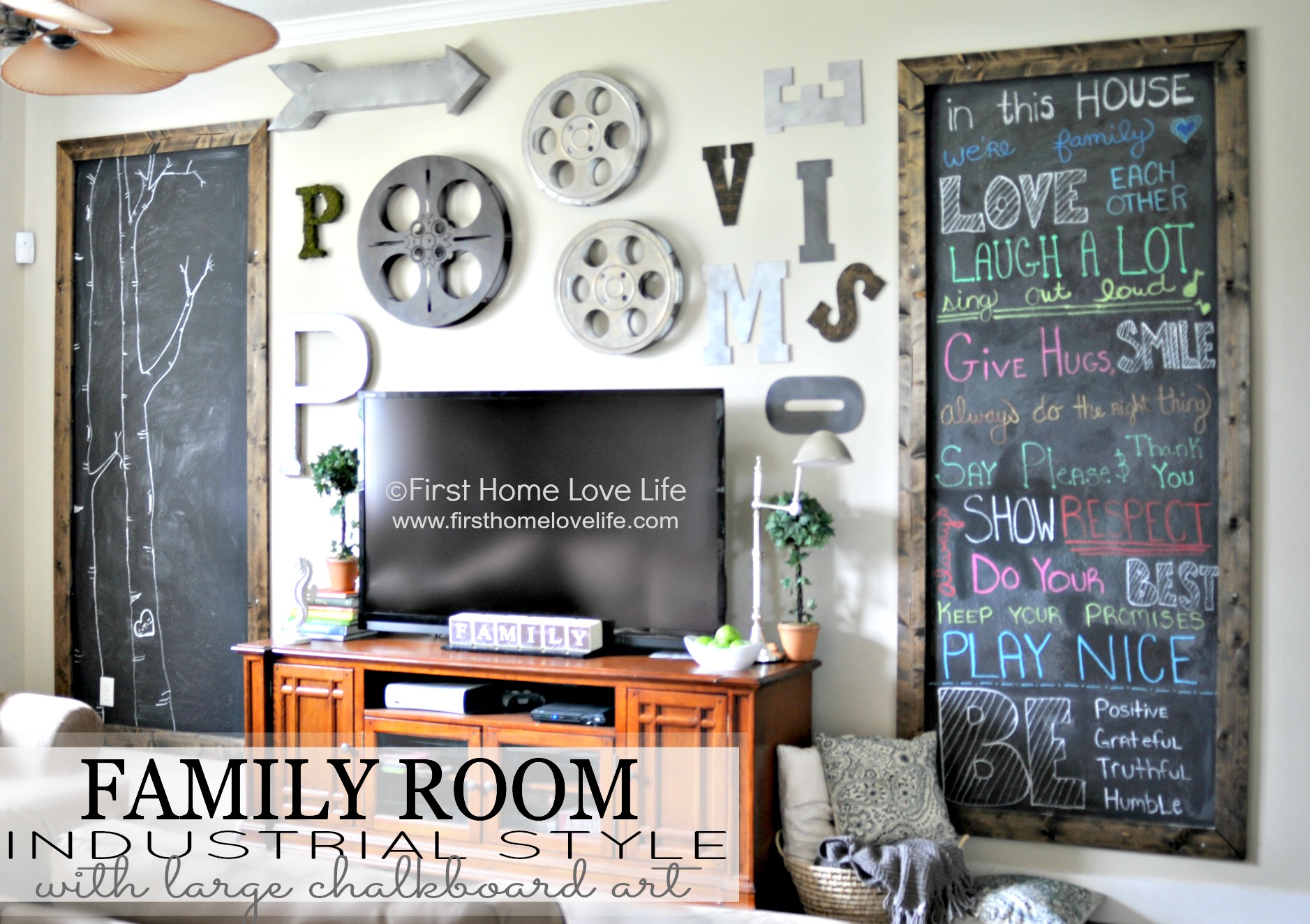 Less than $40 for two HUGE framed chalkboard art pieces.
That a whole-lotta bang for your buck, and I couldn't be happier with the results!
XO
Comments
comments