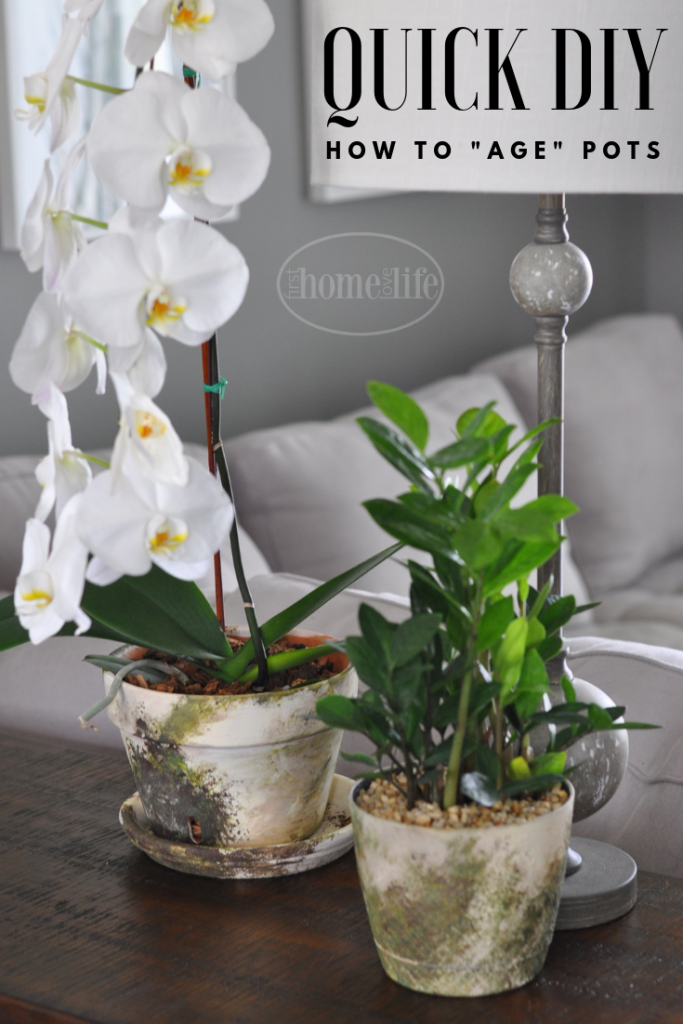 This week I went to an awesome flea market with some of my neighbors and came back home really inspired to do a few fun little crafts around my house.
Lately, I'm finding myself being drawn to things with an aged and earthy patina to them, and I saw so many things like that at the market.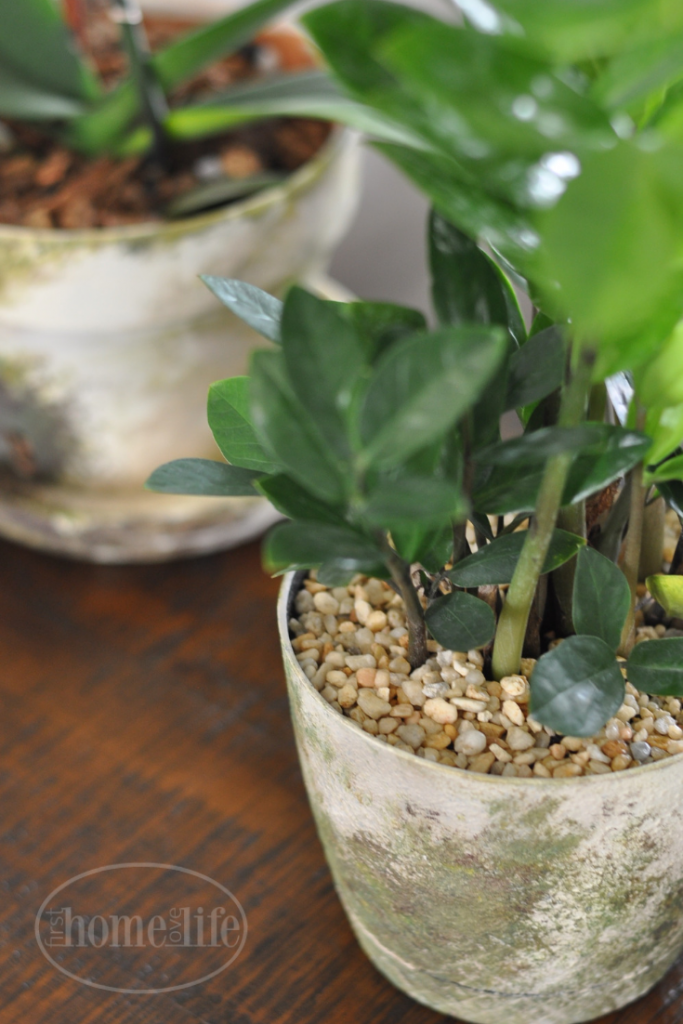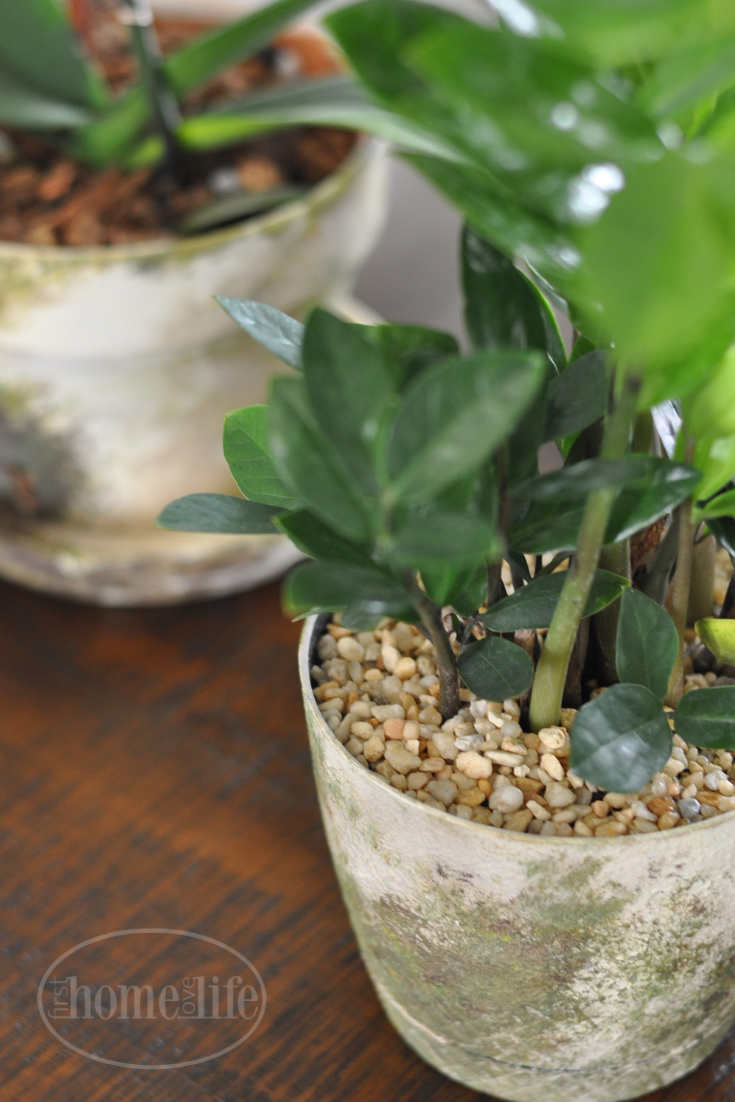 Only problem is everything was priced pretty high. Especially this stack of old planters I saw covered in moss and mold. They were beautiful but I wasn't willing to pay what the vendor wanted for them.
I knew I already had plants potted at home, and decided I was going to mimic the aged look. it's really easy to do!
Here's how I did it…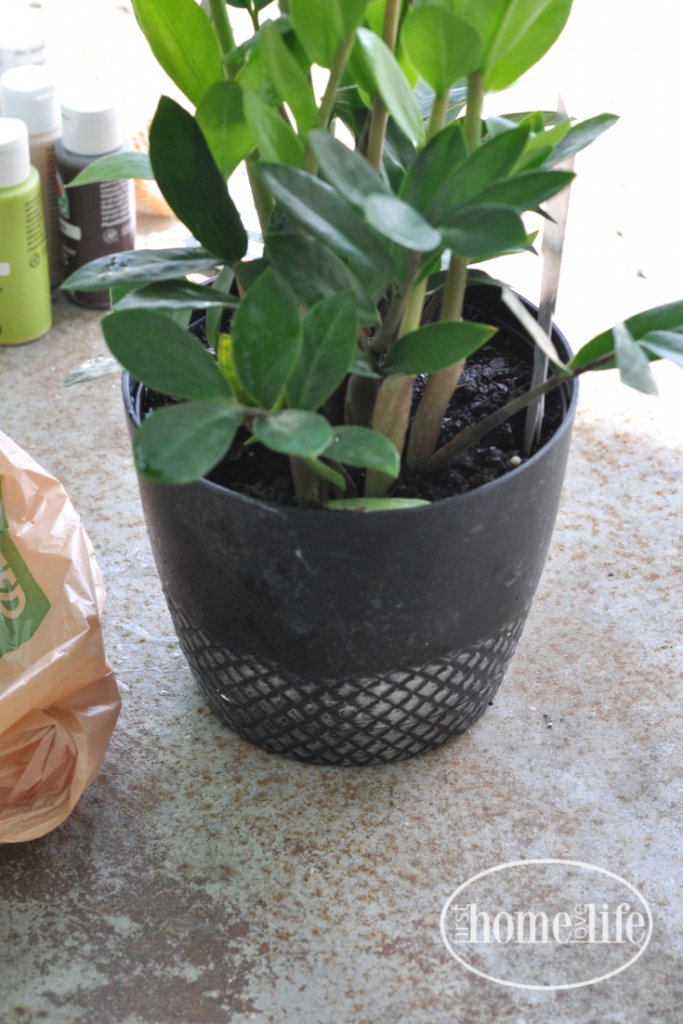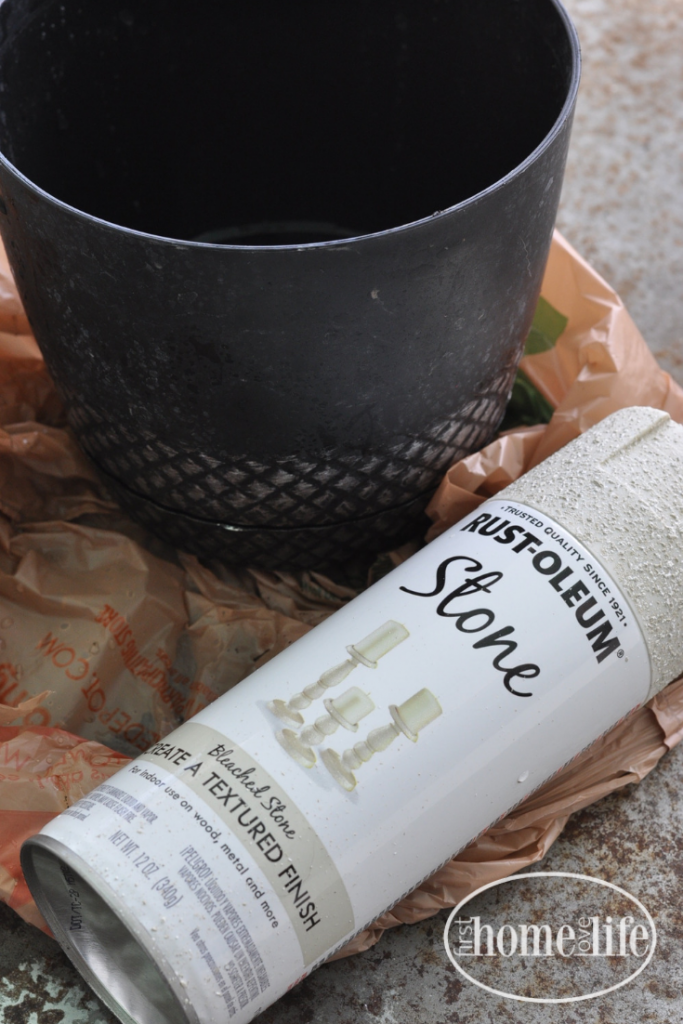 First I picked up a can of this stone textured spray paint at the store. The pot I'm working on in this photo is plastic so I wanted to give it a more rustic look.
*If your pot is terra-cotta or concrete you can skip this step unless you want a bumpier texture.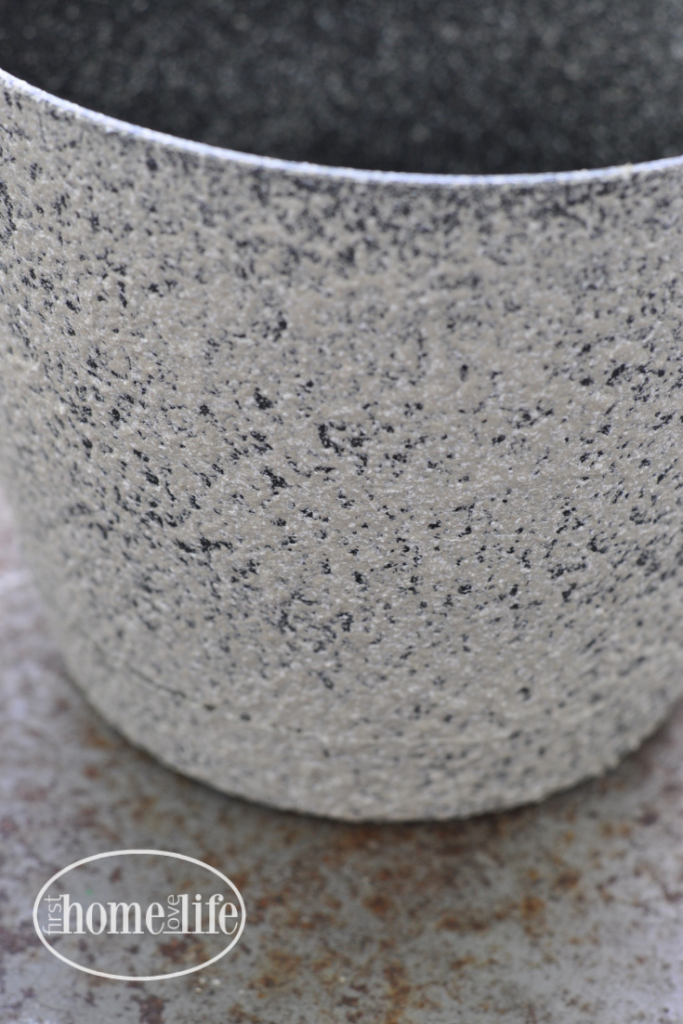 After giving my planter two coats of the textured spray paint, I pulled out some acrylic paint and sponges.
You can see all the materials I used here…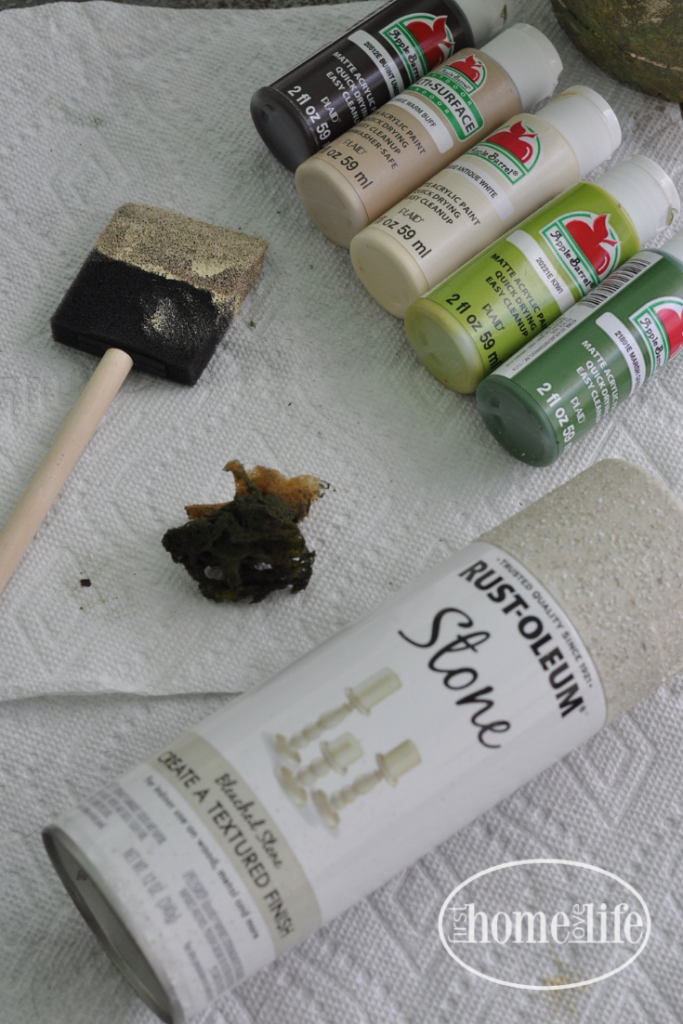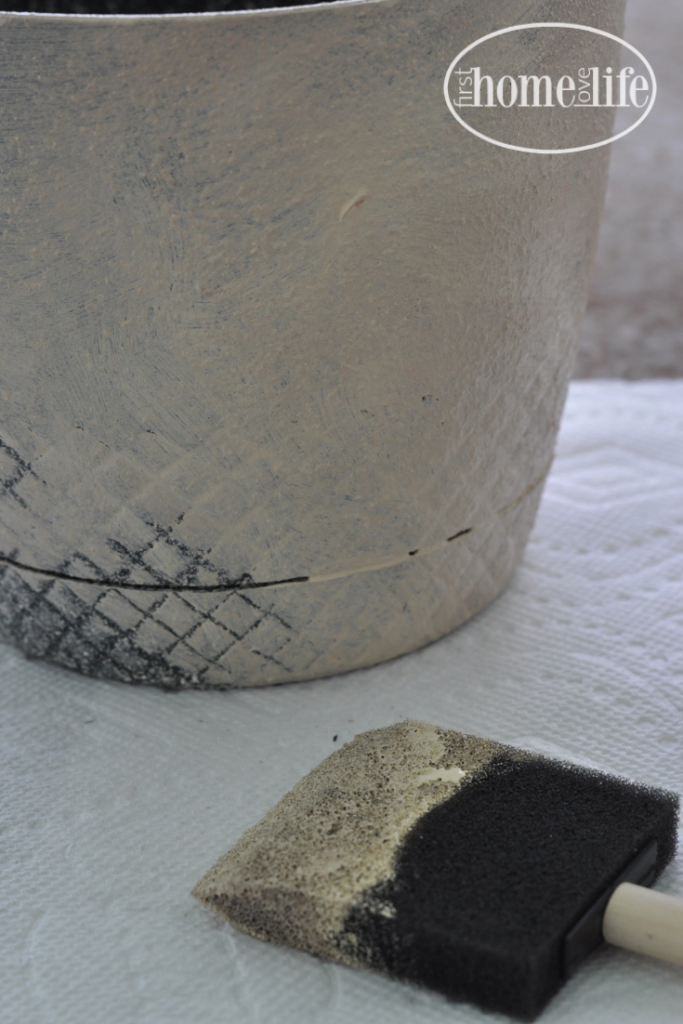 I didn't want any of the black plastic to peek through so I gave the planter another coat with off white tinted acrylic and a large sponge brush. Dabbing motions work better than dragging so it adds to the stone look.
Now the fun part!
Making it look aged. Like the planter has been sitting outside for decades getting exposed to the elements.
There's no right or wrong way to do this…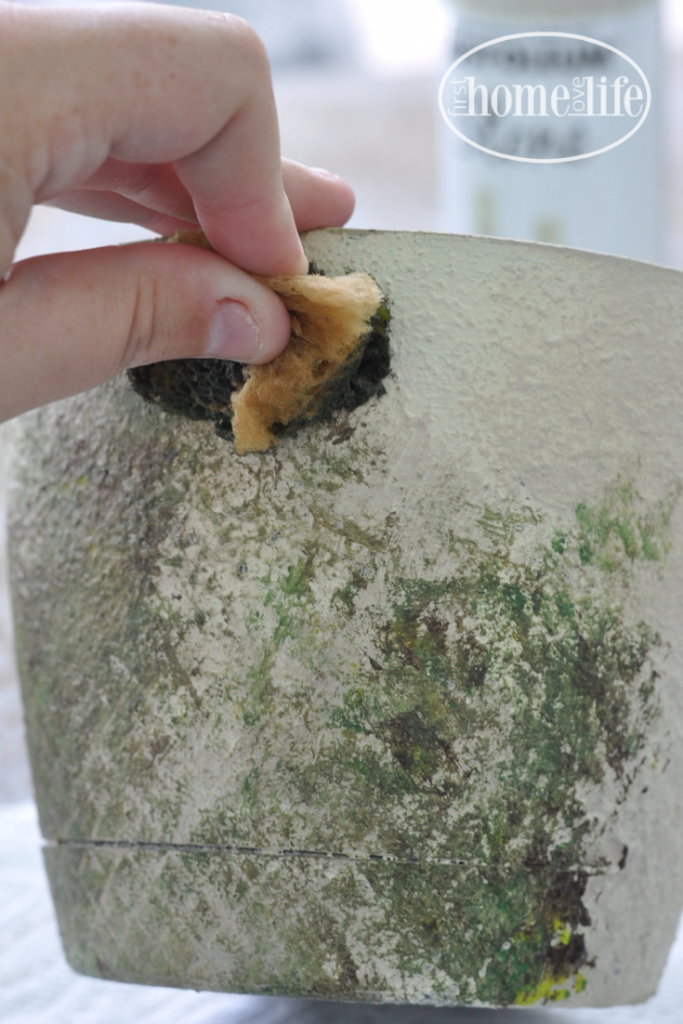 All I did for this was add a drop of three different moss like colors of acrylic paint onto my small sponge and start dabbing away. Some areas came out darker than others and thats fine. It's just adds to the character. 🙂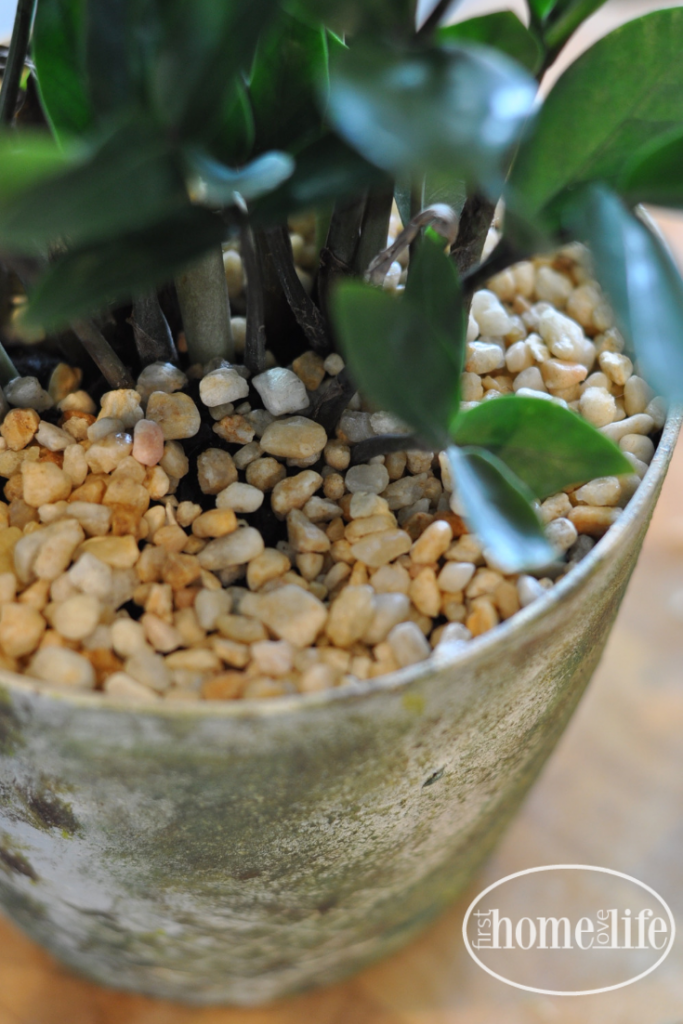 Once it was dry, I put the plant back in the planter and top dressed it with some small stones I had on hand.
I loved how it turned out and did the same to a terra-cotta orchid planter too. Both turned out great and have almost a romantic ambiance to them.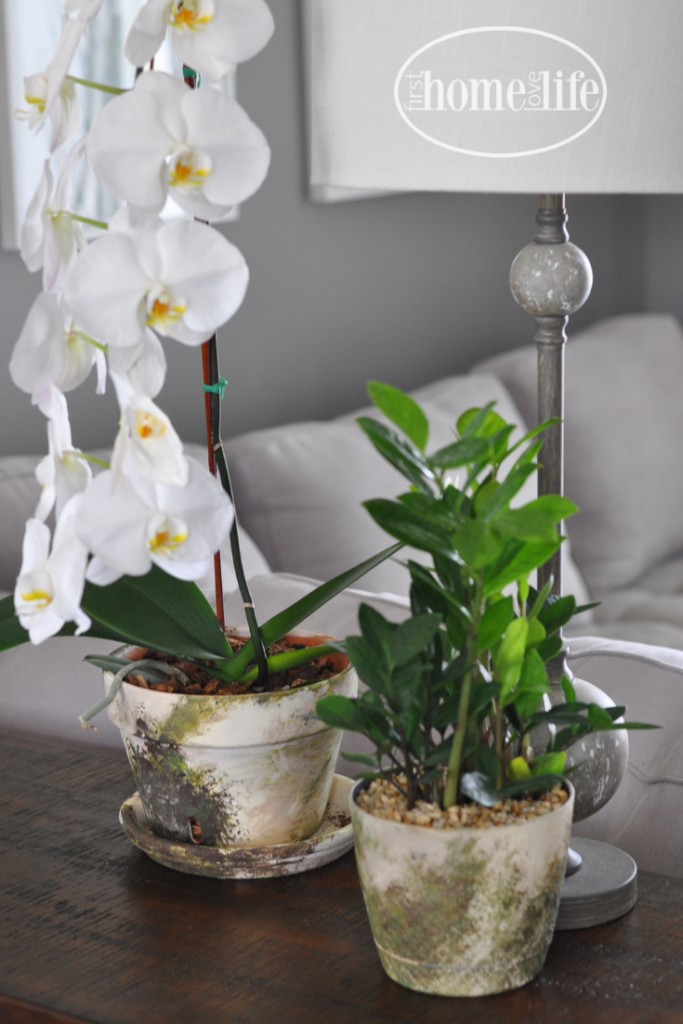 I can't wait to go back to the flea market and see what else it inspires me to do. 🙂
Talk to you soon friends, take care!
XO
Comments
comments