Line your driveway or sidewalk with these spooky little guys! All the trick-or-treaters will love these fun Halloween 'Monster' Mason Jars…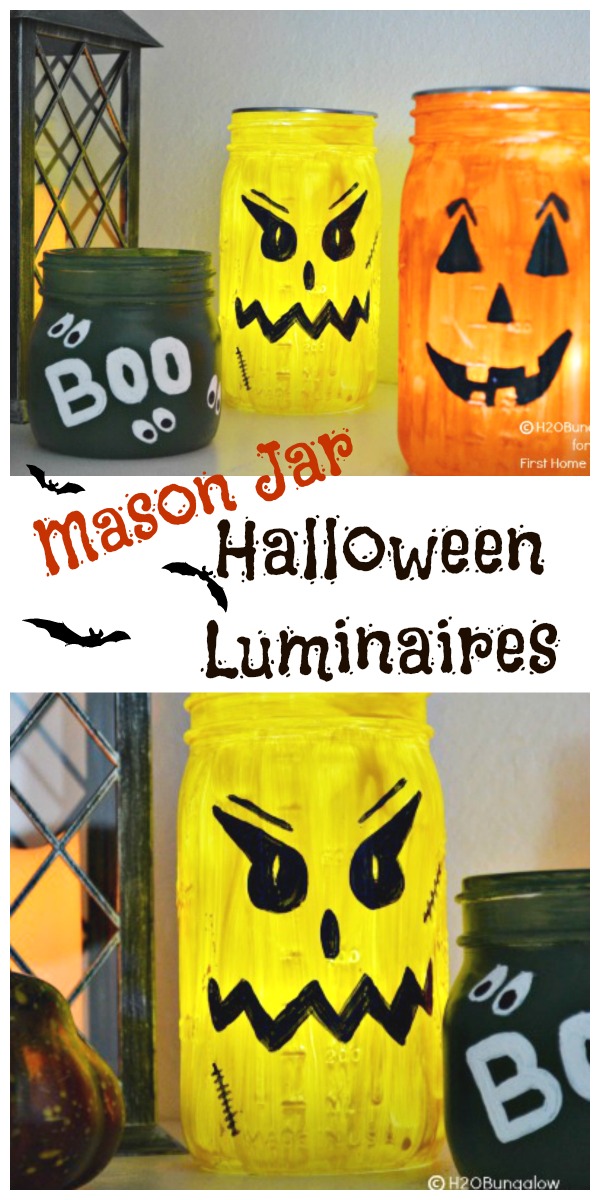 Hi again, it's Wendi from H2OBungalow and I'm here today to share my Mason Jar Halloween Luminaries. These little guys are so versatile, they can be used on a front porch, in a window or even to light a dark walkway for trick or treaters. The best feature is that they are battery operated so no cords or wires needed!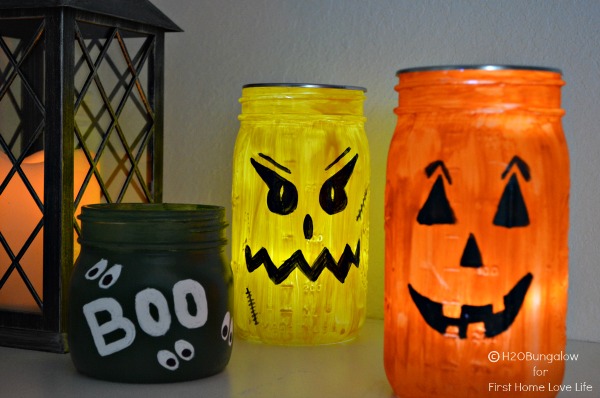 This is a 20 minute project, fun and doable for all ages:) You'll only need a few simple supplies to make these mason Jar Halloween Luminaires.
Mason Jar or other plastic or glass jar
Craft paints and paint brush
Battery operated LED lights and batteries, I found mine at the Dollar Tree
Begin by painting your jars. Coat the outside completely with a background color. Lighter colors work better with the lights. Try to get an even coat, but not too thick. Make sure you can see light through your jar when you hold it up to the light.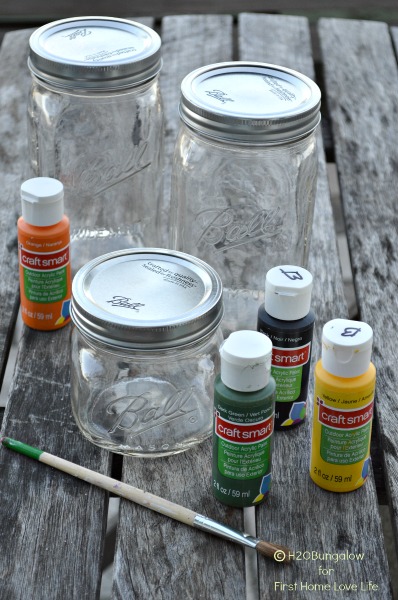 While your painted Halloween ghoolies are drying get the LED lights ready. I found these battery operated LED lights from the Dollar Tree and took off the top part. The bottom base fits perfectly inside the wide mouth mason Jars. I was really surprised by the amount of light these little itty bitty LEDs give off!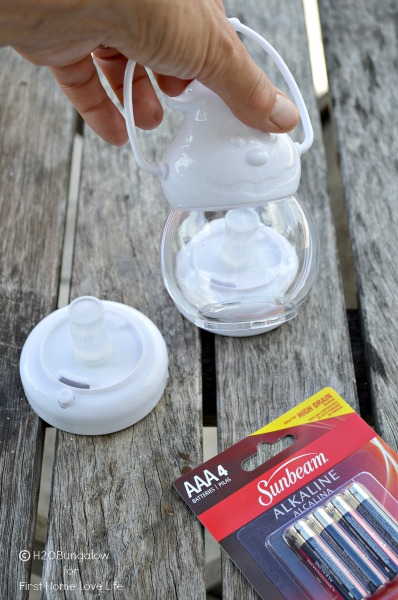 Next, you'll put your LED light bases inside of your mason jar Halloween luminaires.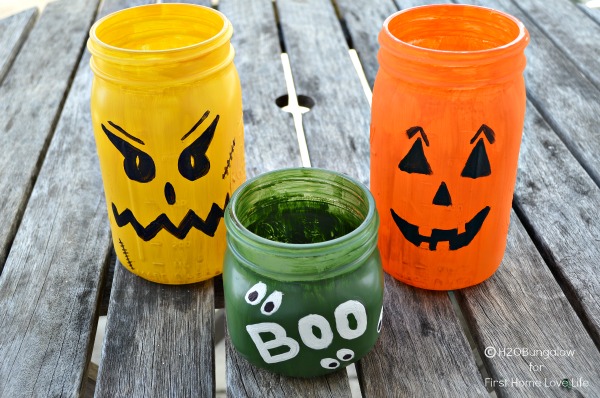 Now go find a dark place like a closet or pantry to see your spooky fun mason jar Halloween Luminaires light up! I looked all over my little house for a dark place to try out mine. I found a closet and couldn't wait to clear off the shelf to see my new creations:)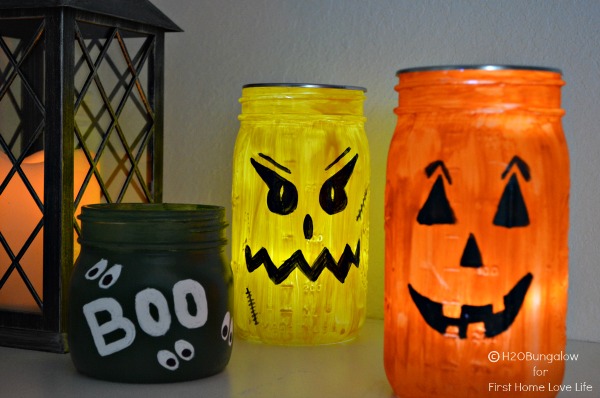 I can't wait to try them at night. They'll look great on our patio table when we have friends over. These guys will be much safer than candles. They'll last several hours and they'll work just fine in the wind unlike candles.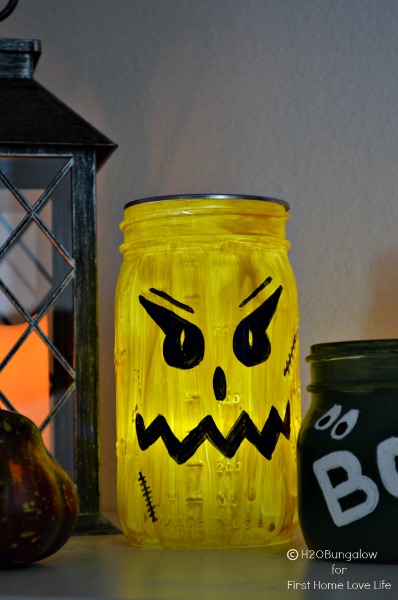 I may make a few more to store extra goodies or send them to work with hubby full of Halloween candy so we (I) don't go on a sugar binge after the trick or treaters are finished.
I love decorating for the holidays but only have time for quick projects. You too?
Than you'll love some of my other projects like my collection of Simple Fall Projects You Can Do In An Hour. Be sure to follow me on Pinterest to see my Curated Pumpkin Board with a collection of over 300 pumpkins! I'm always active on Facebook, Twitter and Instagram where I love to interact with my readers, share advance peeks of my latest DIY decor and home improvement projects. I'd love for you to follow me. Be sure to say hi and let me know you're visiting from First Home Love Life! H2OBungalow…it's a small house…with big style!
Comments
comments