"Trick or Treat…
Smell my feet…
Give me something good to eat…."
If you're looking for something frightfully delicious to serve  at your Halloween party this year, than you've come to the right place! These chocolate skeleton fingers are devilishly delicious! Mwuah ha ha ha!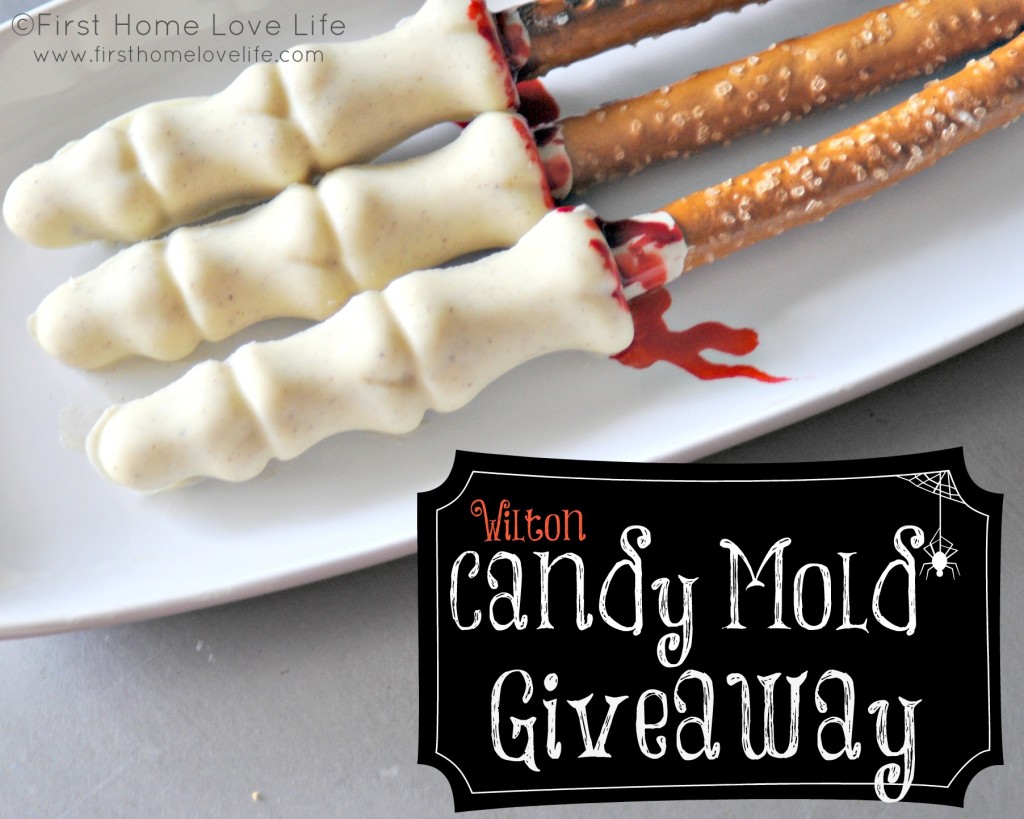 Are you guys getting in the Halloween spirit yet? I know I am!
My daughters 5th birthday is in a week so I've been doing a lot of behind the scenes prep work for that party post coming up. It's going to be a frightfully good time…
If you're new around here…Hi! I don't normally insert italic script psychotic laughter into my posts…
It's just that it's October, and well…It's almost Halloween…and Halloween is one of my favorite holidays…and that deserves a giveaway, don't ya think? Mwuah ha ha ha haaaa….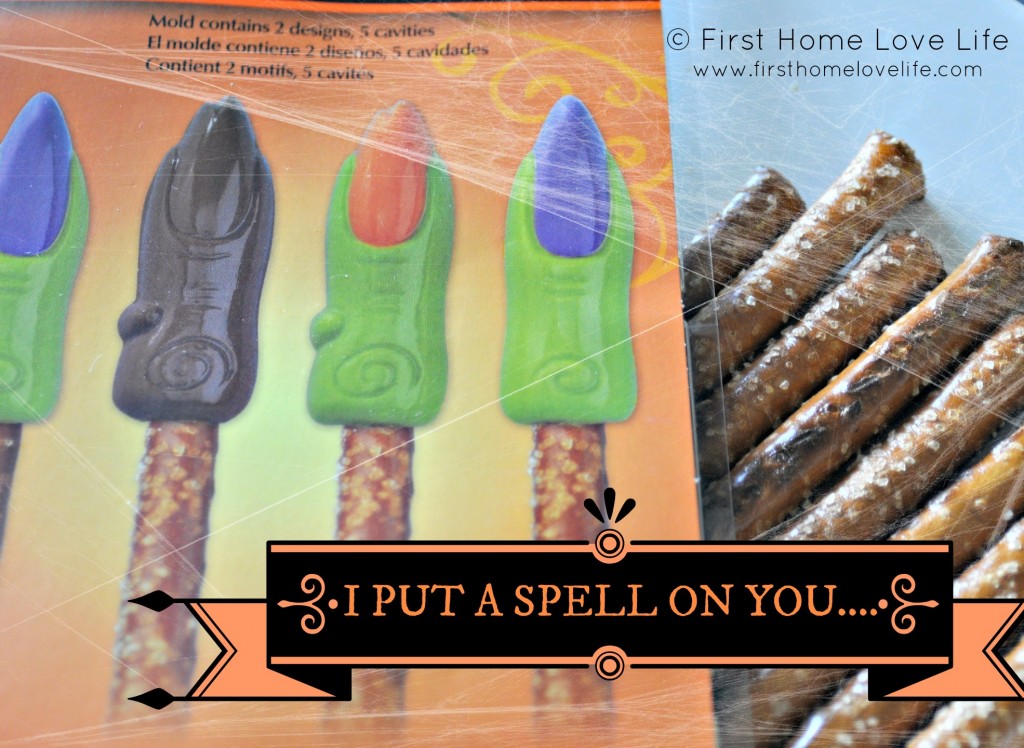 Not just one, BUT TWO of my fabulous readers will win a Wilton Candy Mold, so you can make wicked witch pretzel fingers! Mmm tasty…
I love my skeleton finger molds. They are so easy to use and a freaky fun treat to serve at your Halloween party. Who doesn't love a good finger food, right? Mwuah ha ha ha haaa….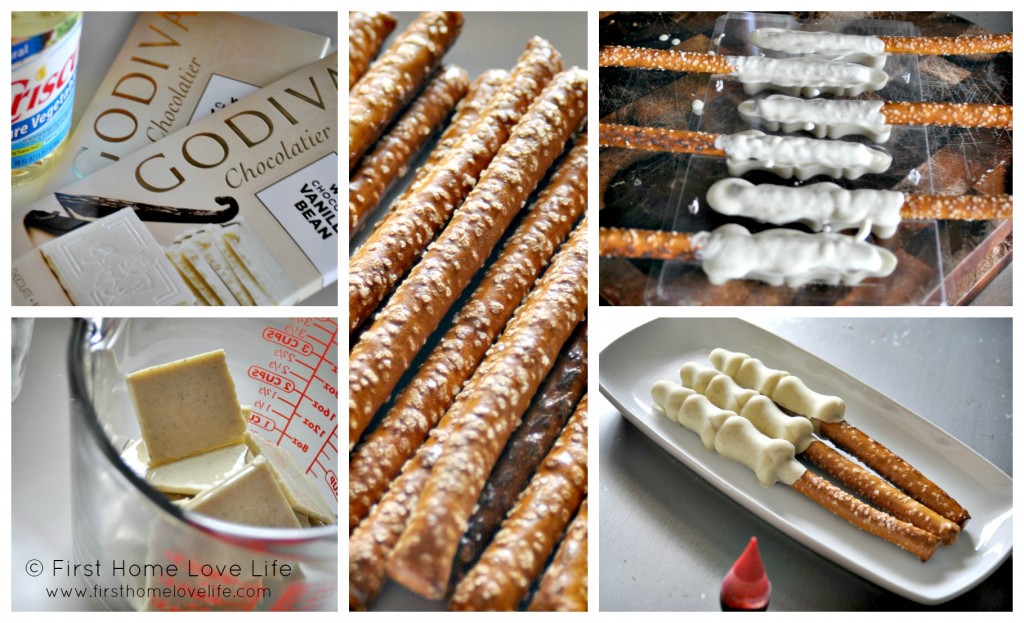 For my skeleton fingers I bought two bars of white chocolate.
Broke them apart in a microwave safe measuring cup, and added a splash of vegetable oil (about a teaspoon).
Microwaved on high for about a minute and stirred until the chocolate was completely melted.
Then I laid my pretzel rods into the mold and poured my ooey gooey warm white chocolate all over them and filled the mold.
Popped the molds into the freezer until everything hardened and voila…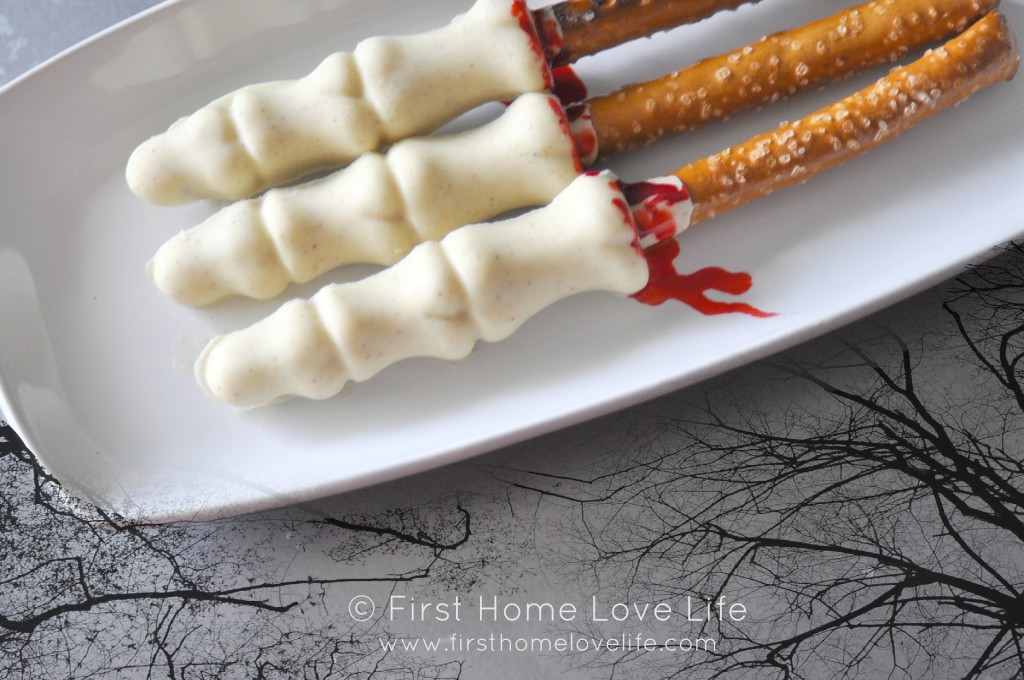 I added a few drops of "blood" to give it a creepier effect, and I promise they taste as good as they look…Mwuah ha ha ha haaaa…
Now for the Trick, so you can win the Treat…
*This giveaway is NOW CLOSED*

Comments
comments