A fun take on a cakepop…These Halloween cake eyeballs are the perfect treat to pop in your mouth!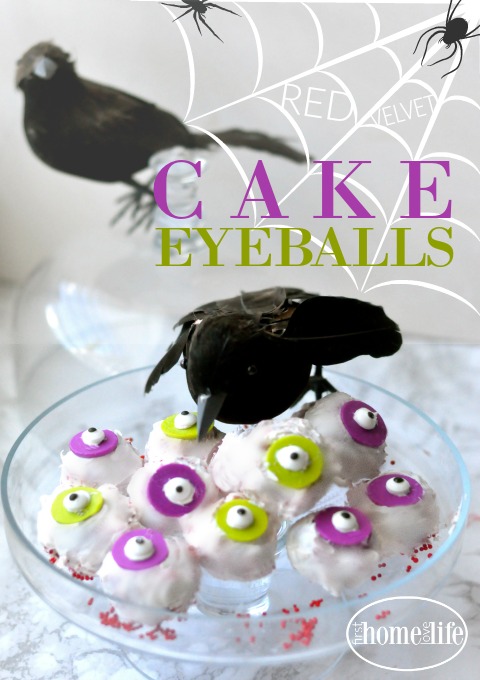 Today was my daughter's birthday! I can't believe she's 9…Where does the time go? 🙂
She wanted to bring a fun treat to school to share with her friends, so we whipped up a batch of these creepy cake eyeballs and I love the way they turned out!
They were incredibly easy to make too! This coming from someone who rarely bakes, so I feel totally confident in saying that I know you can do it too!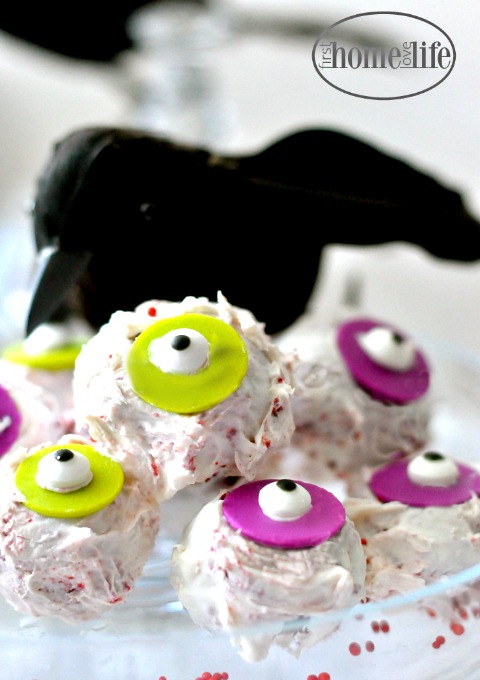 I love how the crumbs of the red velvet cake peek through the white chocolate frosting to create the veins, don't you?! I think it gives it another touch of that Halloween flare. 😉
You can make your own red velvet cake mix, but I just used a box mix and baked it according to the package directions.When it was completely cool I dumped it into a bowl and turned it into crumbs with a fork.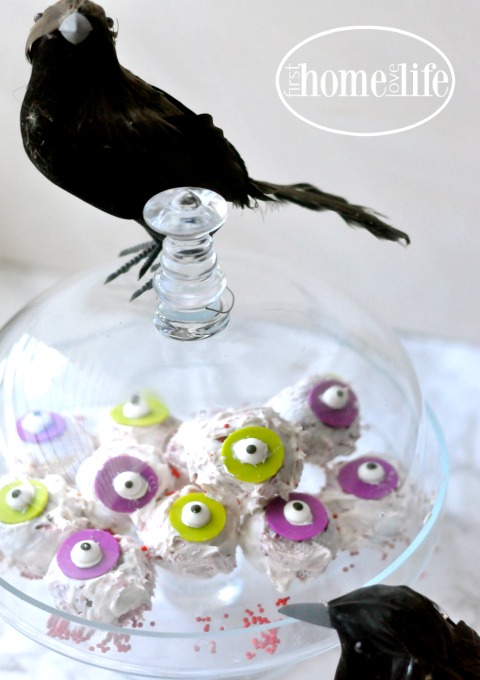 Mixed about 1/2 cup white store bought frosting into the cake crumbs until everything was moist and held together like a dough.
Then using a small ice cream scoop, I scooped out the cake mix onto a parchment sheet covered cookie sheet and then pop them into the fridge for 20 minutes to set.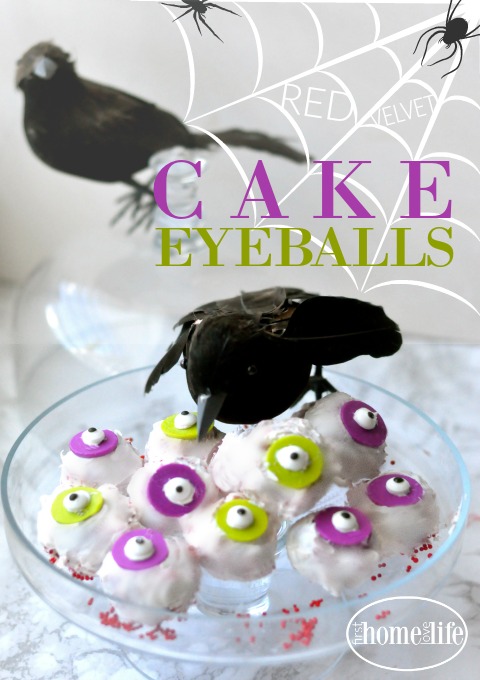 While they were in the fridge, I melted white chocolate candies in a double boiler. You can also just microwave them if that's easier.
Dip the little cake balls into the white chocolate and roll them around to coat.
Then immediately stick colored candy melts on them and put them back on the parchment lined sheet to harden.
You can definitely make them into cake pops by adding a stick, but I loved them just as they were, and they really do look eerily like eyeballs!
I seem to have a thing for those this year…Look familiar? 😀
MAKE THESE MARSHMALLOW EYEBALLS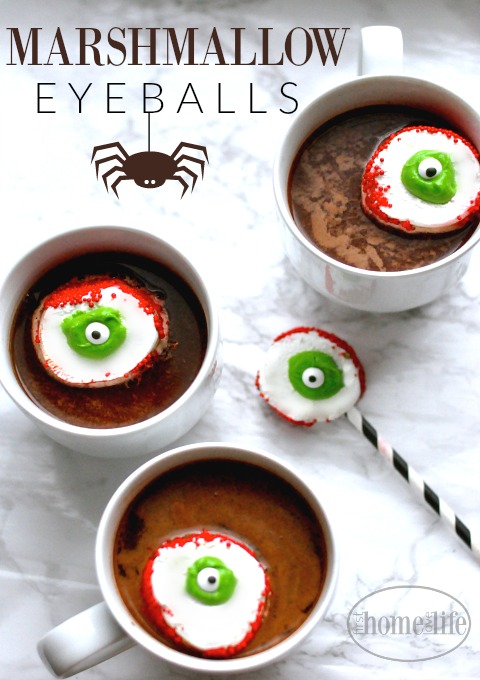 I hope you loved these fun and simple Halloween cake eyeballs. I think they're be super fun treats to serve at a Halloween party this year, don't you?
You can check out all my other spooky Halloween ideas here.
Talk to you soon, friends! Take care!
XO
Comments
comments