Fresh brussel sprouts grilled up in bacon drippings. There's nothing better! Even if you think you don't like brussel sprouts, give this recipe a try…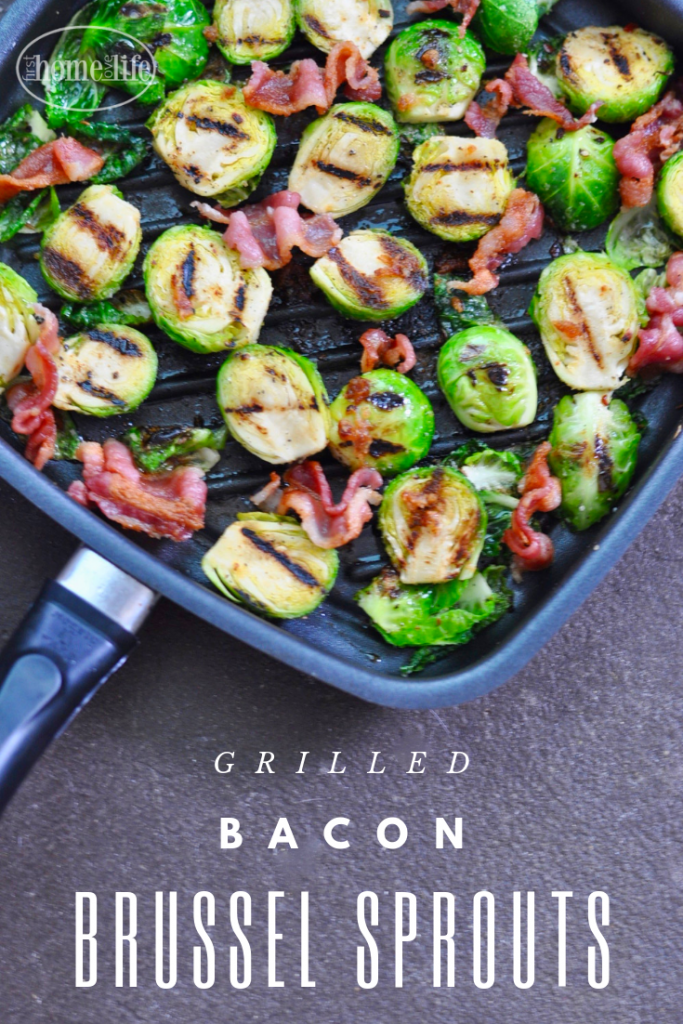 For the longest time I thought I didn't like brussel sprouts and that was because I had only had them from the frozen section. Frozen brussel sprouts taste absolutely nothing like fresh ones.
When I finally tried what a fresh brussel sprout tasted like that hadn't been cooked to mush, I realized that it was basically just a tiny cabbage and it was super delicious to boot…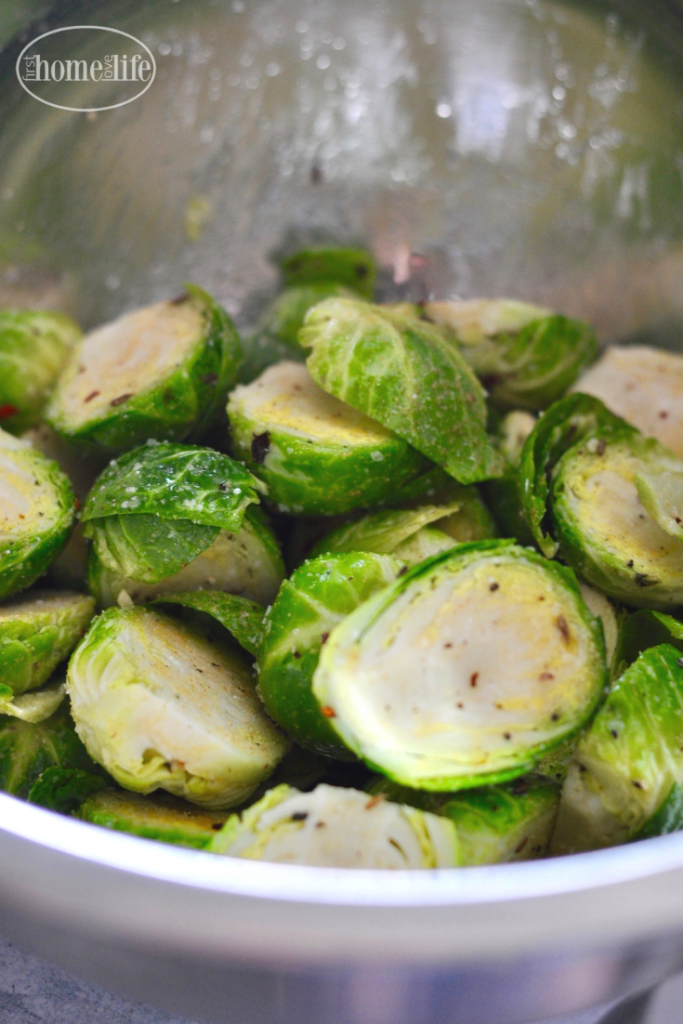 To be honest, my favorite way to eat a Brussel sprout now is raw. They're delicious shredded up into a tossed salad and give a great crisp and crunchy texture it. They also hold up great to most dressings and won't get soggy like lettuce.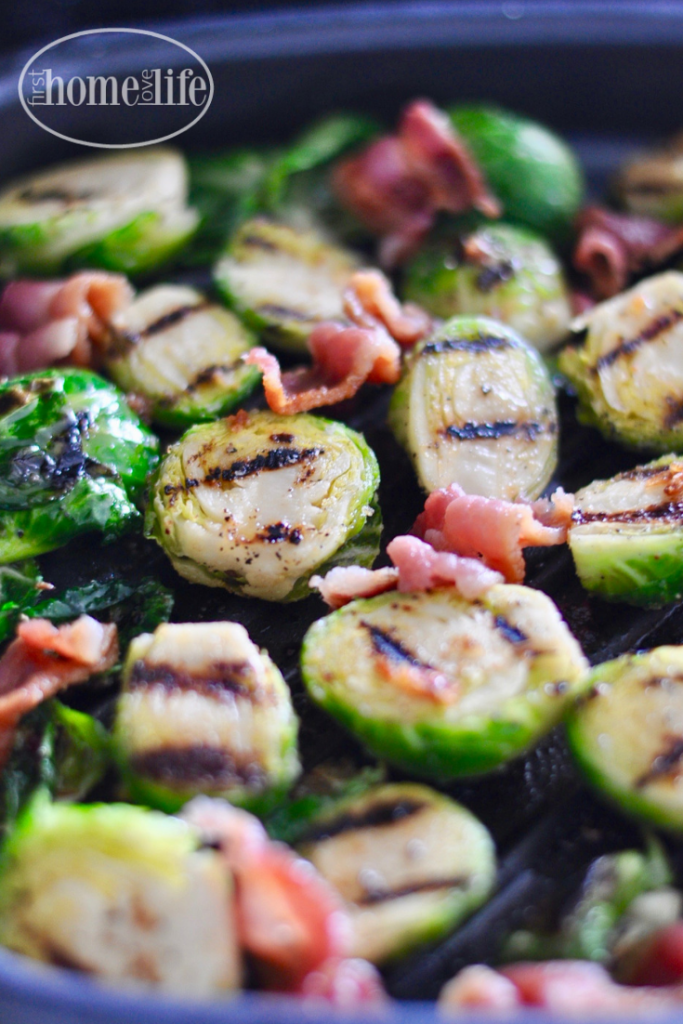 But I also really loved them broiled and grilled. When Brussel sprouts get a little char on them, something beautiful happens. These bite sized veggies are delicious as a snack or side dish. Even my kiddo approves!
Especially when they're cooked up with bacon. 🙂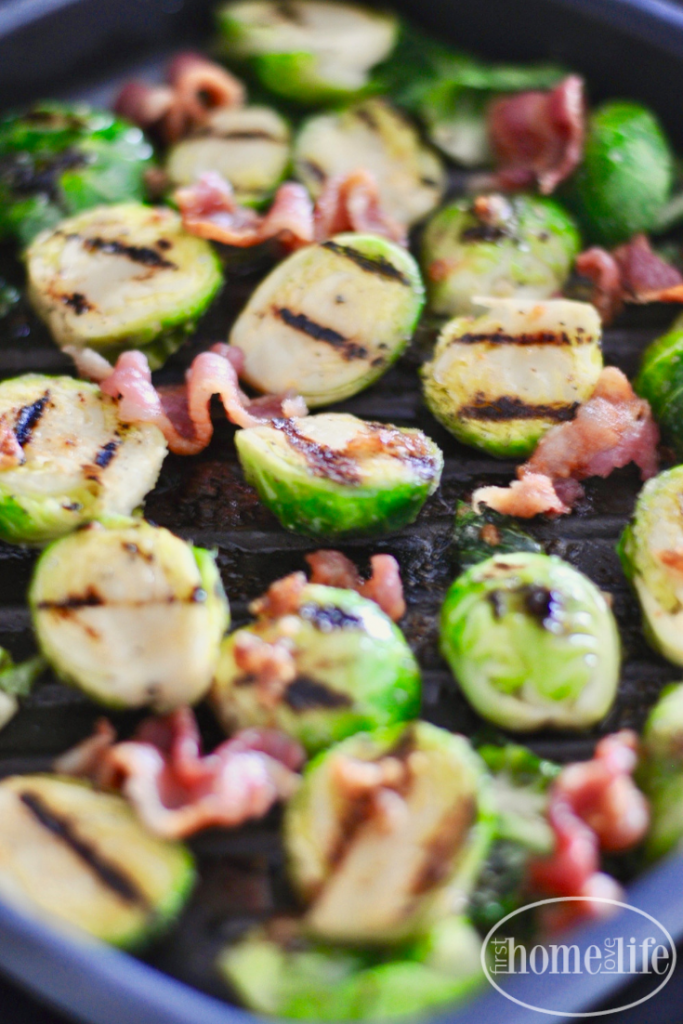 I use a grill pan for a lot of different things in the kitchen, but grilling vegetables is one of my favorite uses for it. The grill pan gives great char marks on the Brussel sprouts and doesn't over cook them.
To make these, all you need is…
5-6 thick cut bacon slices
15-20 fresh Brussel sprouts (halved)
1 tablespoon butter
salt and pepper to taste
Here's what you do…
First, chop bacon into smaller pieces while the grill pan is heating up on medium heat.
Add butter to the pan and then drop the bacon into it. Use a wooden spoon to move the pieces around and spread them out.
Render as much fat from the bacon without burning it. Lower the heat a bit if it gets too hot.
Then add in the halved Brussel sprouts. Toss around so they're coated in the bacon butter drippings. Mmmm…
Grill to desired doneness and then gobble them up 🙂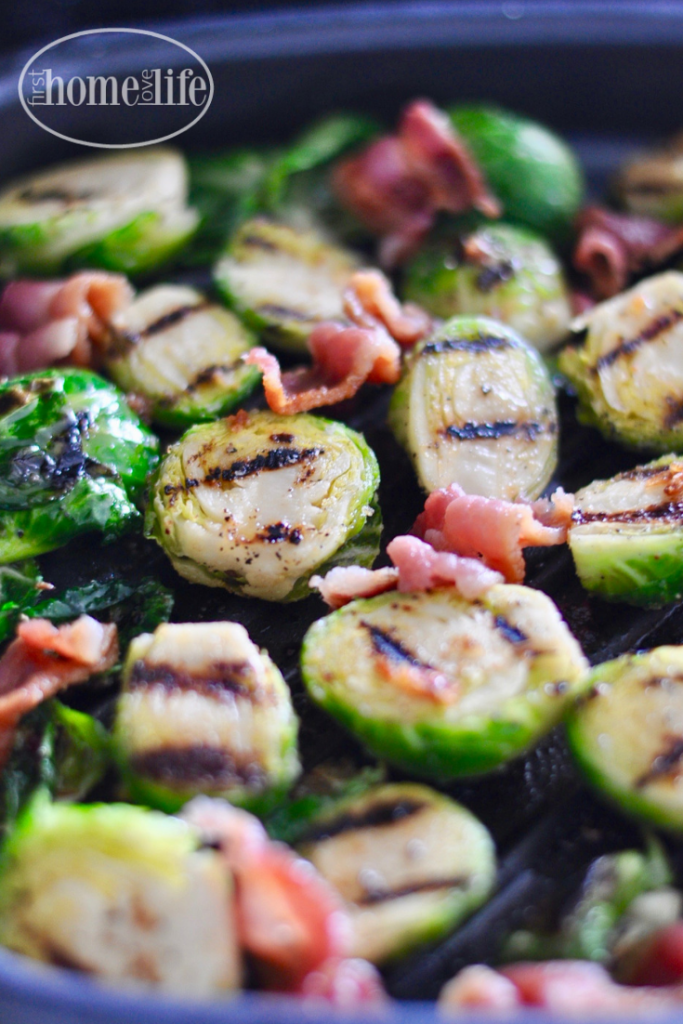 Easy and delicious. Grilled bacon Brussel sprouts are absolute perfection and will go great with just about anything. I love serving them up with my sheetpan turkey recipe.
Talk to you soon friends,
Enjoy!
Comments
comments