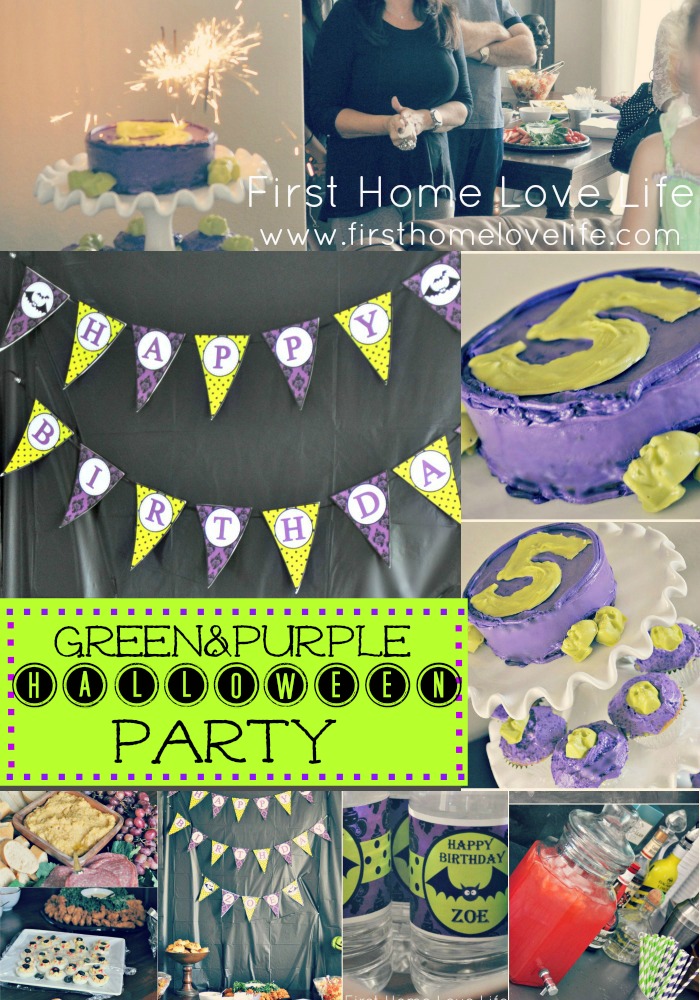 Over the weekend was my daughters 5th birthday (I can't believe I actually just typed that) I feel like just yesterday she was born, and I'm sure all you other mommy's out there can relate when I say 'where the heck did my baby go?!'
My daughter was actually due on Halloween, so even though she came a few weeks early, it always seems fitting for her to have a Halloween themed bash. Not to mention, she LOVES Halloween! Yup, just like her momma. Here's a glimpse at our super fun day!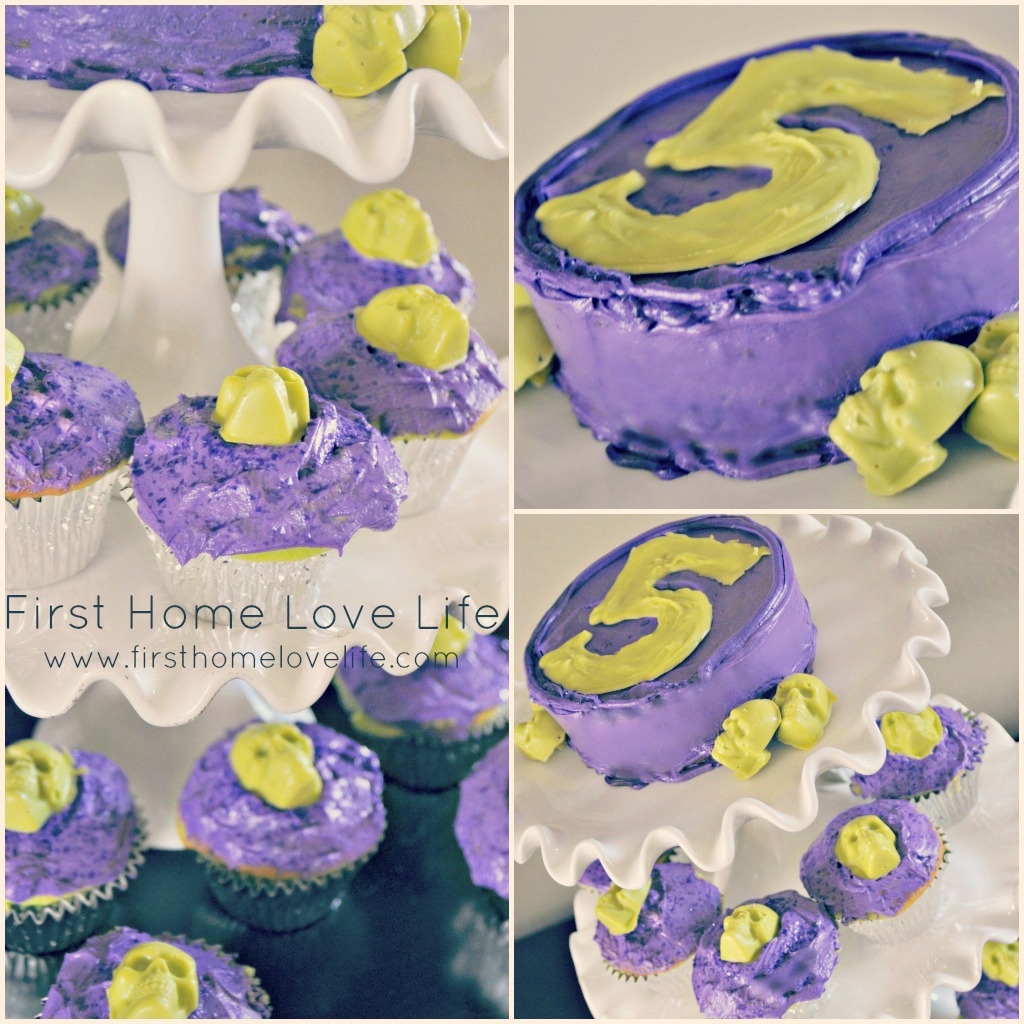 We'll start with the cake and cupcakes…Why? Well because if you know how baking challenged I really am you would be impressed at how well they really turned out. (Shhh…it was a box mix) But no one complained, so I'm calling it a success! The little green skulls are actually made of white chocolate that I added green food coloring to. I used the same type of candy molds that I made my skeleton fingers with. The purple frosting was store bought butter cream that I added purple food coloring to, and then sprinkled edible purple glitter on top, and when it was time to sing 'Happy Birthday' I lit 5 sparklers on the cake.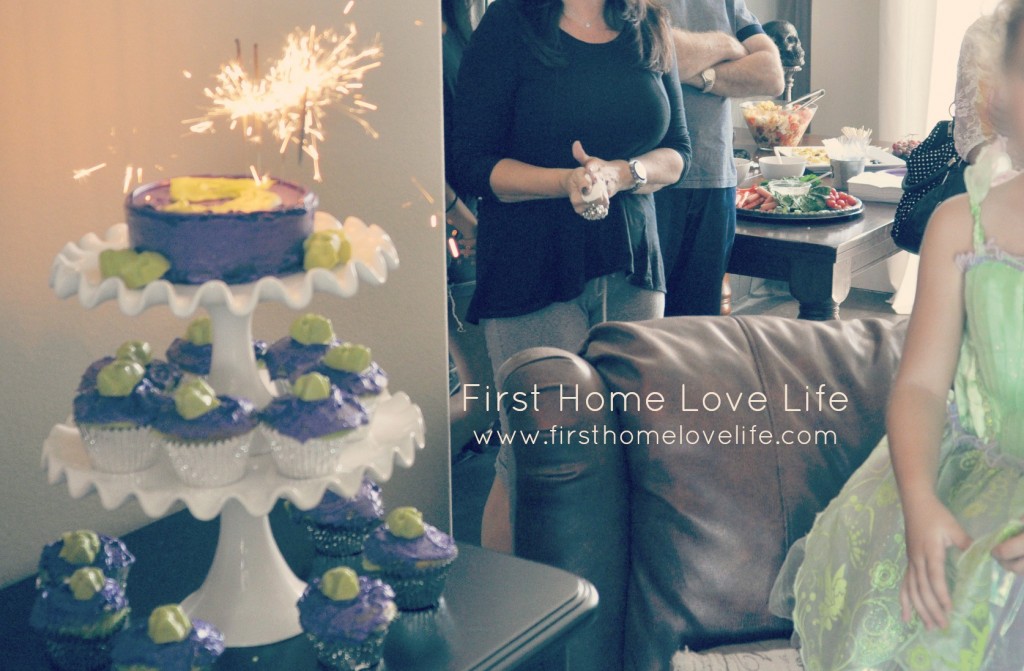 Since you can kind of see the food in this picture I'll go there next. I made a buffet of nibble type foods that could easily be eaten while standing. Fruit and cheese, crudite, two types of salads, chicken fingers, and deviled (eyeball) eggs were part of the menu.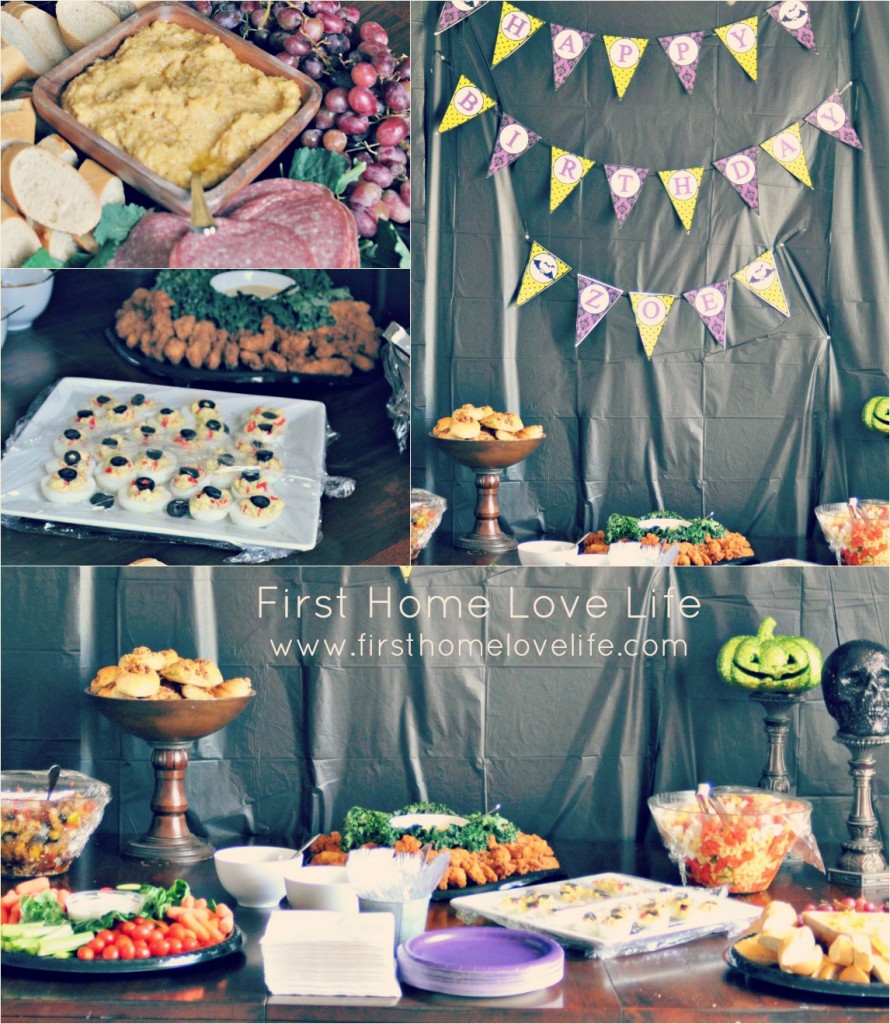 The drink table was probably my favorite part, and not just because it was loaded with 'boos.' Sorry, I had to add the Halloween word play!
I set the table right under my chalkboard wall that was artfully decorated with the words "Pick Your Poison" on it, so young and old could help themselves to whatever potion they could create.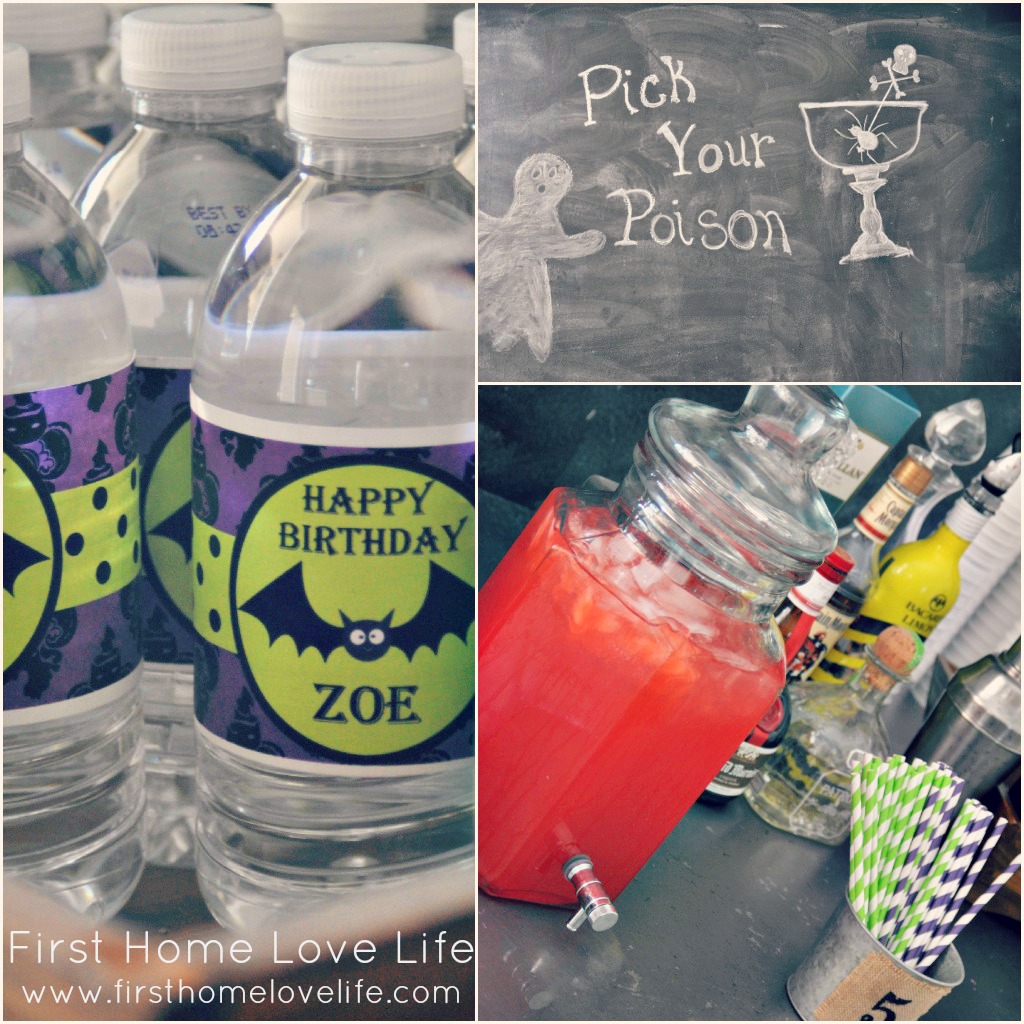 How cute are those water bottle labels?! I bought those along with the matching banner and invitations (not pictured) from my new Etsy BFF Michelle of  'That Party Chick'. Her shop is super adorable and she has so many great items! Def go check her out and give her some major love!!
When the afternoon dwindled down, and kids began to crash from too much jumping in the bounce house, and coming down from their sugar high…what to do? Give them more sugar of course! (I kid, I kid) sort of…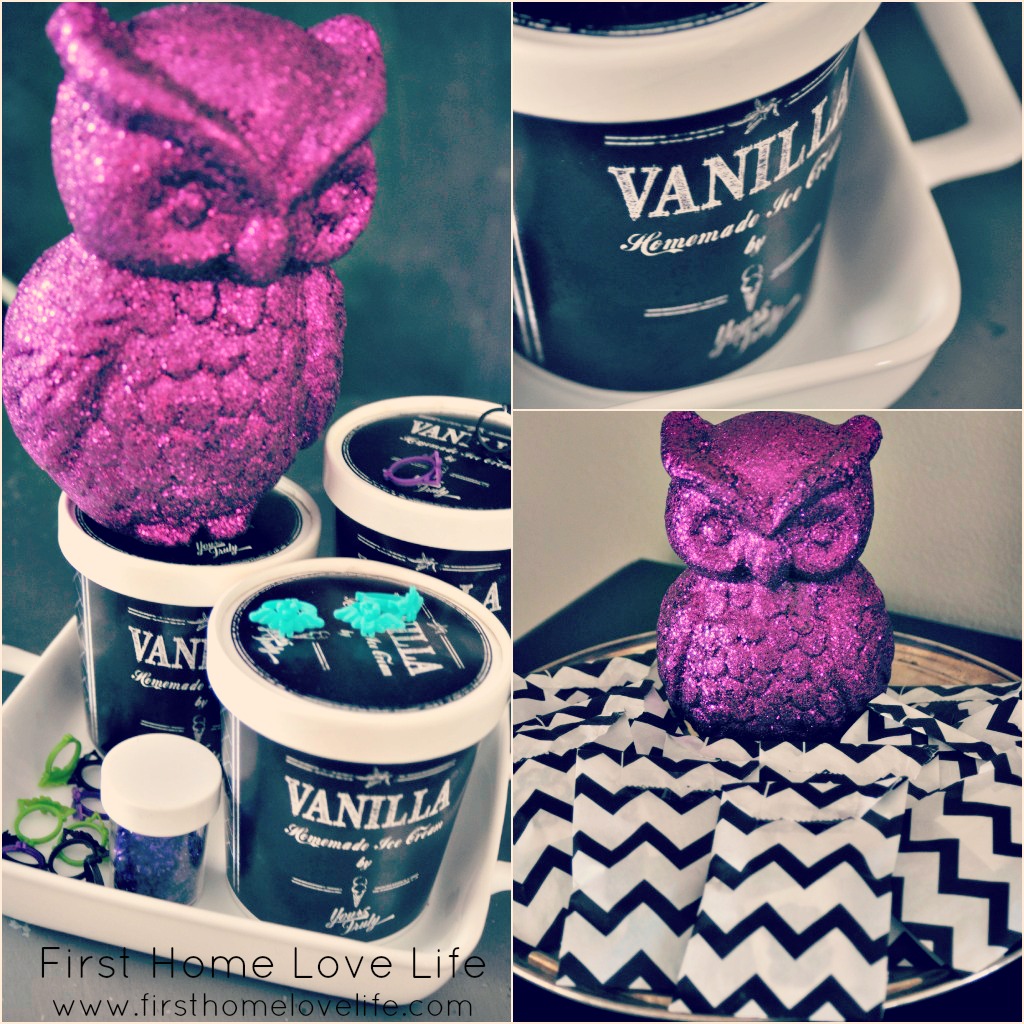 I did in fact give them ice cream cones with their goodie bags as they walked out the door. The vintage-y chalkboard labeled ice cream containers were rushed to me from my sweet real life friend Carley at Yours Truly, and they added the perfect special touch to my sweet treat vignette.
All in all, the weather was perfect, the kids were happy as could be, and my daughter was surrounded by friends and family as we rang in the big 0-5. It was a fabulous day, and I'm so happy I was able to share it with you all.
XO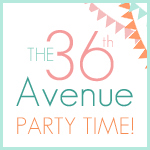 Comments
comments