Easy gift wrap organization solutions so you can have access to it all year round.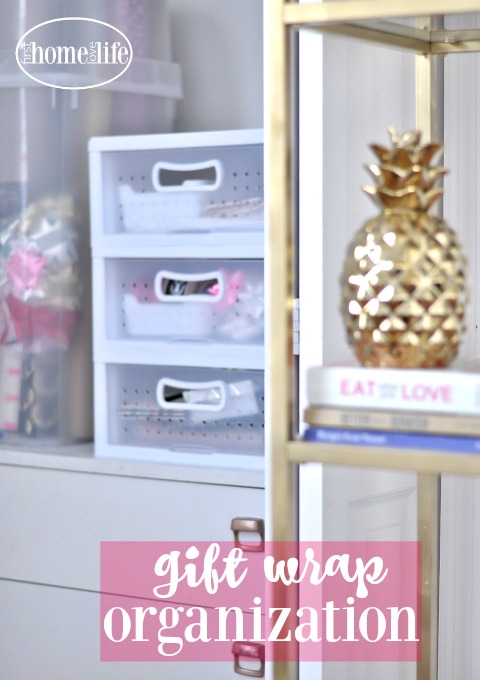 You guys already know this time of year makes my heart go pitter patter, and it's not because of the trees and presents…
This time, the transition between holidays and the clean slate of the new year when stores begin to stock their shelves with boxes and storage solutions galore!
I become like a kid in a candy shop trying to figure out what I can organize better in my home to make my life easier. This is my Christmas my brain is already spinning with ideas and plans about what I want to tackle.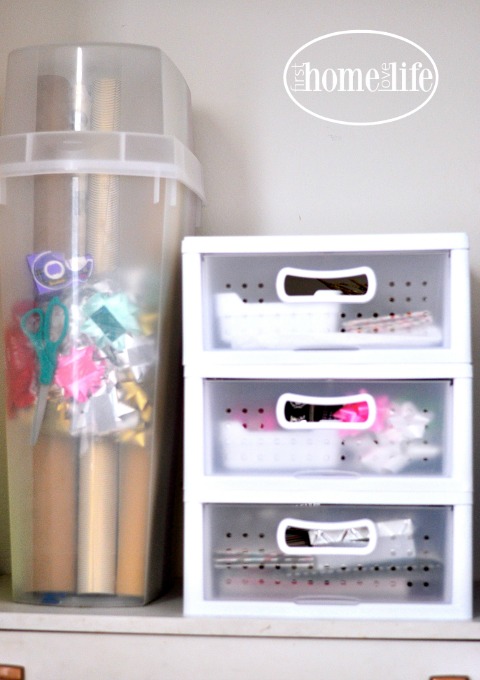 I thought a great place to start would be my gift wrap collection. I finished wrapping presents but my old storage system was beginning to wear, and it was time for an update.
This is nothing mind blowing, but I figured I'd share it with you anyway just in case you were looking to freshen up your gift wrap storage too. 🙂
I headed to Target to grab a plastic storage tote, for my rolls of paper. My old case was soft and while it did last for a few years with no issues, I did notice that some years the rolls of paper would get beaten up a bit from being moved around, so I decided to go with one of the upright hard plastic containers.
Right now there's 12 rolls of paper in there with plenty of room for more so I can take advantage of those after Christmas sales to stock up for next year. 😉 I also made sure to pack the paper away with some fresh tape, a bag of bows I never opened, and a pair of good scissors.
I really love that I can easily access this any time of year now without having to move things around.
The next storage container I picked up was three of those stacking system drawer bins.
I figured this would be perfect to hold all the smaller things that I use to wrap gifts , and because the drawers are pretty deep, it holds gift boxes and bags really well too.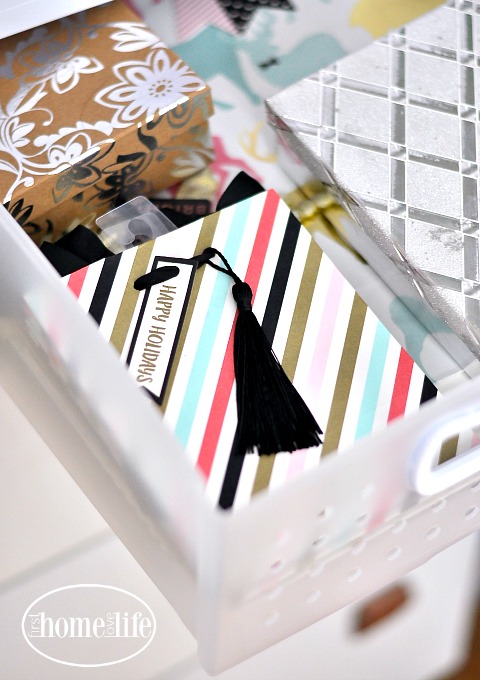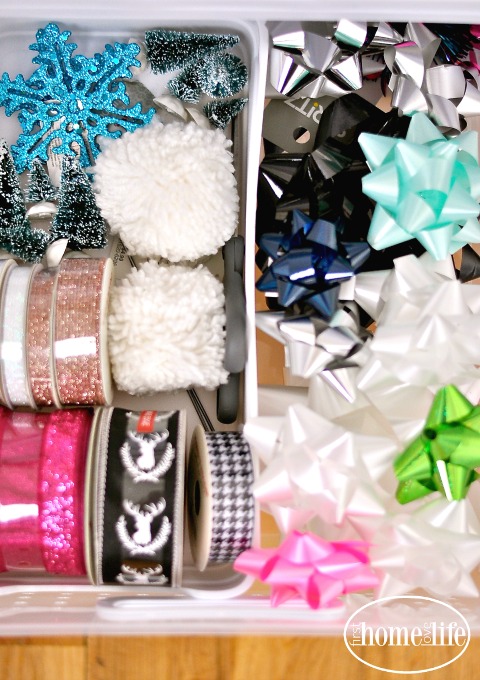 The middle drawer holds loose bows, ribbon and little gift toppers. I used a smaller bin inside the drawer to keep everything neat and easy to see. Same in the top drawer which holds tags, stickers and tissue paper…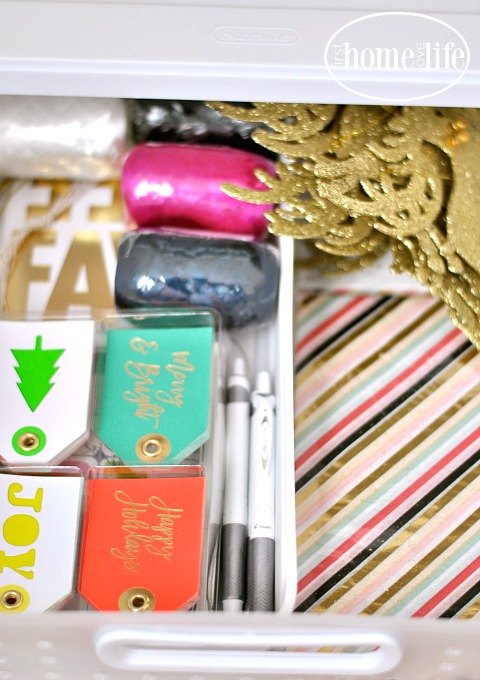 Everything is neat and easy to find and access now. 🙂 I'm loving my new gift wrap storage so much!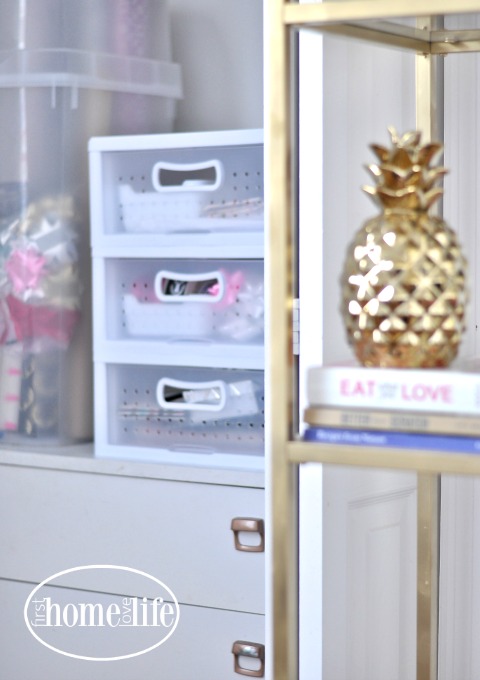 I'm already feeling the itch to tackle some more areas that need an organization update. 🙂
Talk to you soon friends, take care!
XO
**This post contains affiliate links
Comments
comments