Simple, clean and elegant describes this FREE Christmas gift tag printable. Download it for free just in time…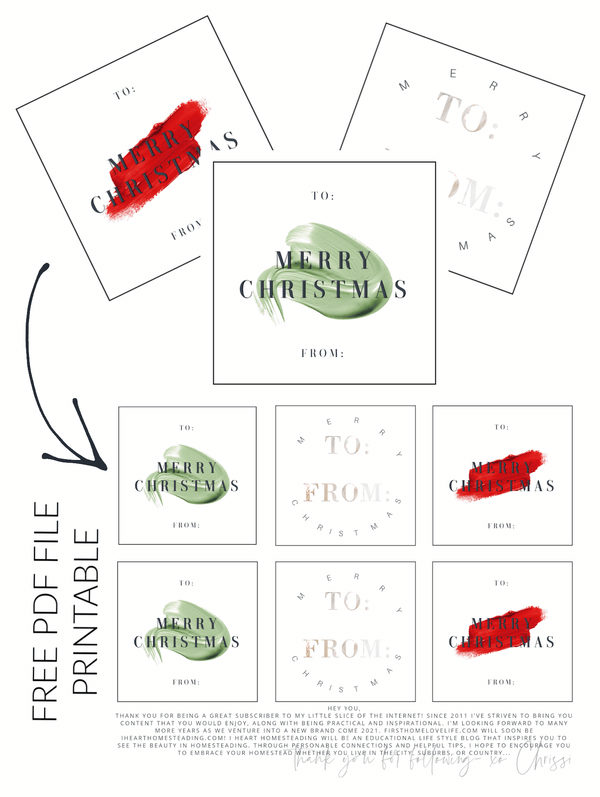 We're in the homestretch of the Christmas season, and I'm in gift wrap mode.
This year has been quite the ride and while I'm happy to see it close out, I'm also a little sad that the holidays are almost over!
Anyone else feel this way?
Usually I'm itching to take my decor down and get it organized, but not this year.
It's been nothing but joy and happiness all season long!
But I'm definitely excited for a new year and new beginnings in a lot of ways!
Scroll down for FREE printable PDF file Christmas Tag Printable…
Come 2021, "First Home Love Life" will be going through a rebranding to "I Heart Homesteading."
It's something that's been on my heart for many years, but it finally was the right time.
Currently I have some incredible women behind the scenes working on a new web design which will be more user friendly for desktops and mobile devices and I'm so excited and grateful to get to reveal it to you soon!
I want to thank my loyal readers who've stuck around for so long while following my journey here, and also the new ones that I'm looking forward to getting to know soon.
I still plan to bring you useful, practical, and inspirational content to make your life easier along with encouragement and learning some new skills that I've been teaching myself as well.
I wrote a little note on the printable for you as well. XO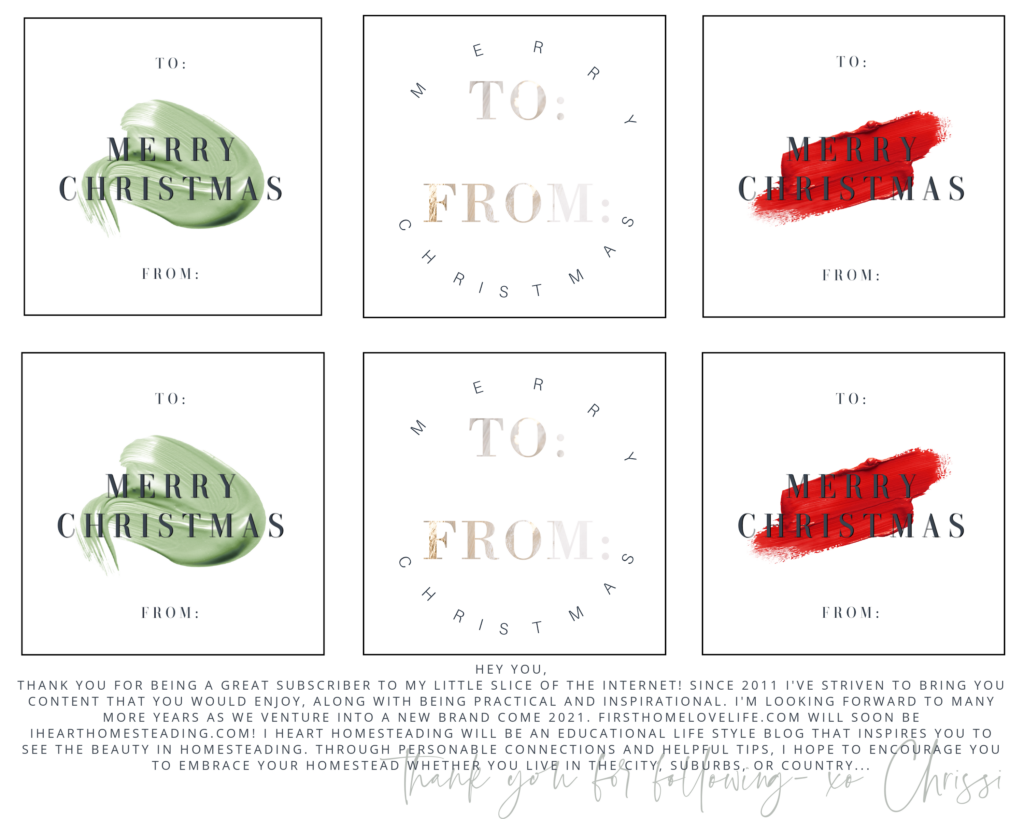 Print these on to white card stock or thick paper and cut them out to attach with ribbon.
Or you can print them onto white vinyl or sticker paper and cut them out to stick on to gifts that way.
Merry Christmas and Happy New Year XO
DOWNLOAD FOR FREE :
PRINTABLE CHRISTMAS GIFT TAGS
Comments
comments