People seem to be intimidated to cook their own ribs, but honestly it doesn't require much work, or effort to make a rack of succulently tasty, finger licking good, fall off the bone ribs. I've tried quite a few methods over the years, and while some work better than others I've come to love and use regularly this fool proof method of cooking them. When we host BBQ's or I just make a slab for my raging rib fanatic husband sometimes I have to show proof that I actually made them. The nerve, right?!  😉
Some people don't believe that you can get BBQ restaurant hall of fame quality ribs at home with a few easy steps…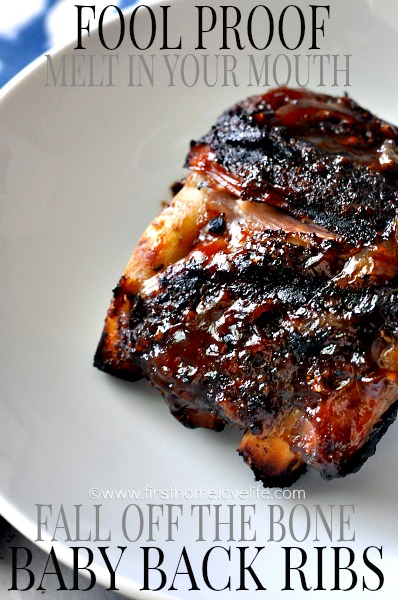 Now while I use this technique primarily for baby backs, it does work just as well for spare ribs. We just personally prefer baby backs in our house 🙂
Step 1: It's all about THE DRY RUB. This is the initial flavor that is going to penetrate the ribs as the cook, so use what you like. For a store bought version, I believe the brand Grill Mates makes a few different kinds of rubs. Their "Cowboy" mixture is pretty good.
Here's what I put into my rub mix and this is based on a 3 rack serving so multiply measurements by number of racks you're making…
1 tablespoon paprika
1 tablespoon granulated garlic
1 tablespoon granulated onion
2 tablespoons brown sugar
2 tablespoons kosher salt
1 teaspoon cayenne pepper
1 tablespoon chili pepper
1 tablespoon black pepper
1 teaspoon steak seasoning (any kind you like)
OPTIONAL (my little hmm whats that flavor trick) *1 teaspoon of instant coffee
Mix together.
Lay out your ribs onto some parchment paper and evenly disperse the rub onto each rib. Then rub the spice blend into every nook and cranny of your rack and then tap off the excess.
Step 2: What a crock! Yep…We are putting these babies into a crock pot for the first part of their cooking time. Low and slow for about 6 hours should do the trick. I wish I had remembered to snap a photo of this part but alas, this horrible computer drawing will have to do…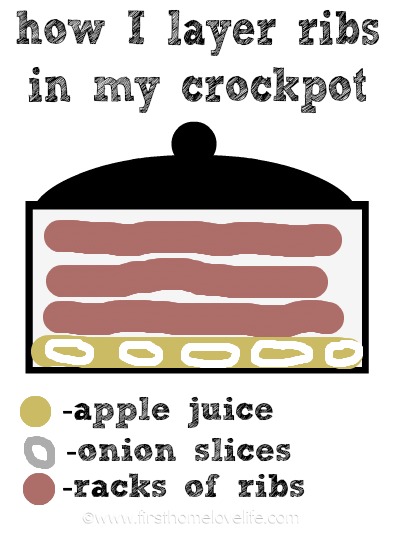 Are you asking yourself "what the heck is that?!" Yep…me too. Okay…So here's what I do…I slice up about 1 1/2 large white onions into about 1 inch rounds. Don't separate the rings like you're making onion rings, leave them thick. We're creating a bed for the ribs to lay on at the bottom of the crockpot.
Now pour in just enough apple juice (good apple juice people, splurge a little!) to cover the onion slices, and then add your ribs. More then one rack will probably need to be cut into half racks for them to fit. Don't cut them any smaller than that or you'll be making pulled pork sandwiches instead!
Put the lid on and let them cook for about 6 hours on LOW heat. Adding the onions is to keep the ribs out of the liquid, and the apple juice is to keep everything moist and tender (plus…I add some of this juice+rib drippings to my homemade BBQ sauce) 🙂
Step 3: After 6 hours are up it's time to CAREFULLY remove our ribs from the crockpot. At this point they're cooked, and falling off the bone so use caution when lifting them out of there. I line a baking sheet with parchment paper and place them on there to cool.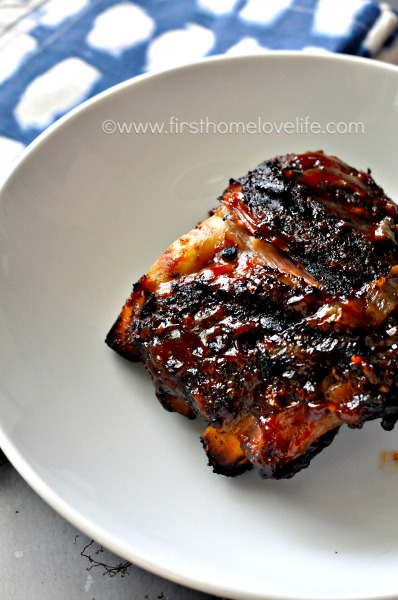 Step 4: Get saucy…
Whether you're using your favorite brand of bottled sauce or making your own, reserve about a cup of the liquid in the crockpot and add it to your BBQ sauce. It's filled with all of those delicious rib drippings mixed with apple juice and onion and will make any BBQ sauce you choose sing!
I personally make my own sauce, which you can find here >> Homemade BBQ Sauce (it's so easy to make and SO good!)
Use a brush, or spoon to add a nice thick layer off sauce over your cooled down ribs.
Step 5: The finish line!
Now here's where this can go two different ways…both have great outcomes…
You can either choose to cook these inside right now, fresh out of the crockpot by placing them under the broiler in your oven for a couple minutes to let the sauce caramelize and create a bark or let them set up over night in the fridge.
I usually will cook the ribs in the crockpot the day before we have a party and put them in the fridge sauced up. Then throw them on the grill right before being served for a few minutes to get that charbroiled, smokey bark we all know and love and heat them through. Most of the time we use wood chips (hickory or applewood) to really put that smokey 1-2 punch on them.
Which ever way you decide to go…The end result will be divine every time!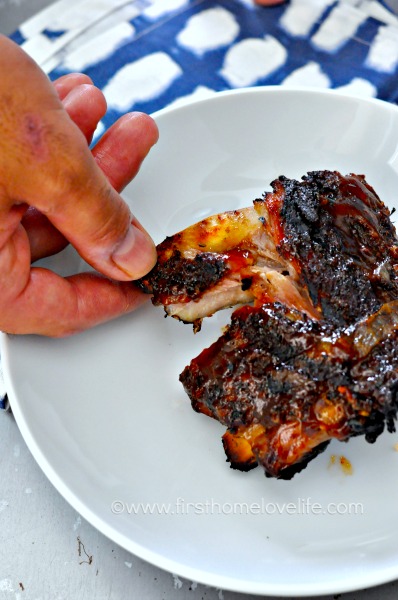 Falling off the bone…Mouth watering-ly good…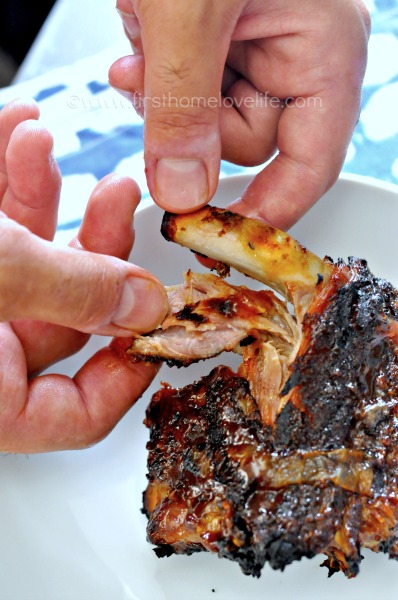 Seriously….like buttttttttaaaahhhh…
So there ya have it. My fool proof, method to cooking the most amazing ribs! Don't forget to "pin it" so you can come back to it later when you need it 🙂

Do you have a great rib recipe you'd like to share? I'd love to hear about it!
And if you're looking for some amazing sides to go with those ribs, check out these side dishes this summer!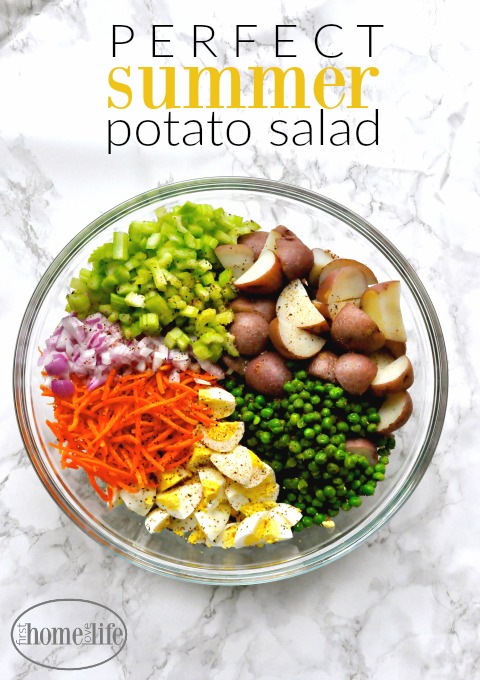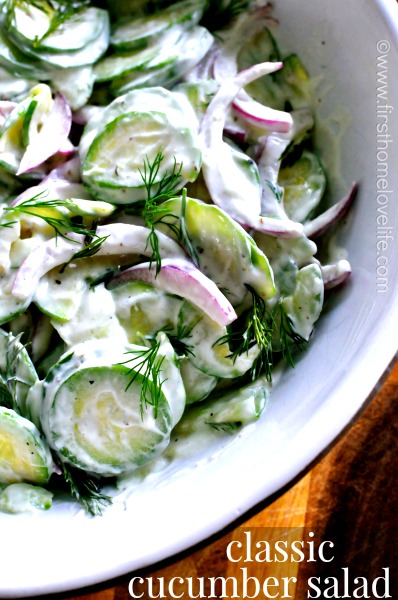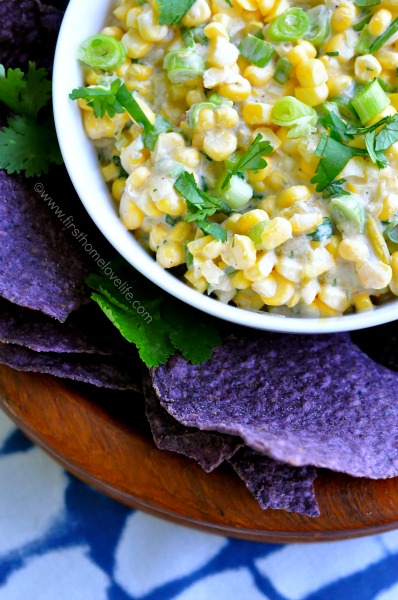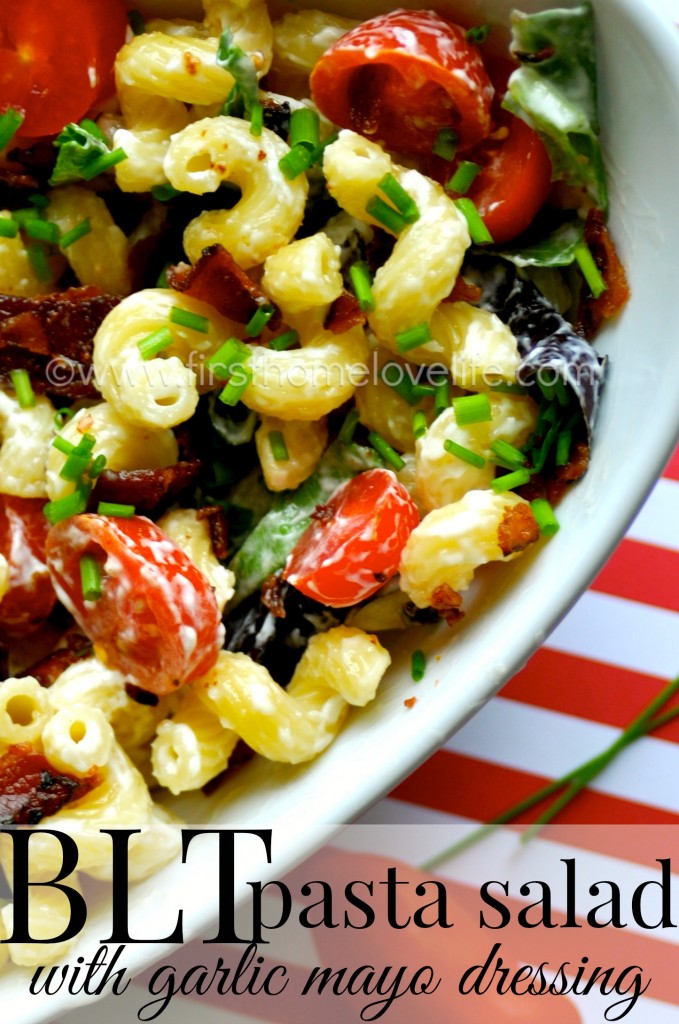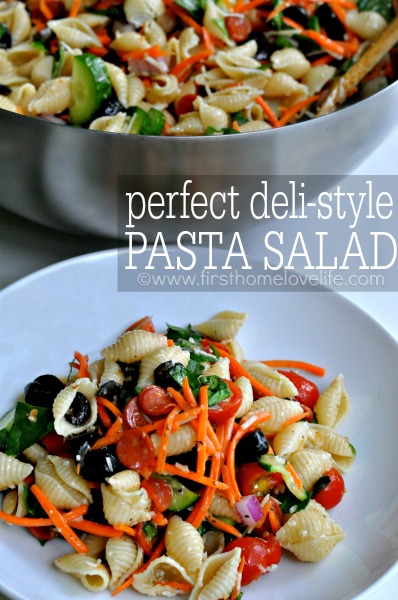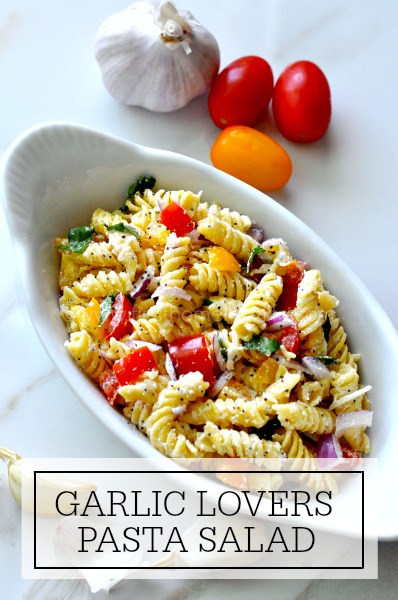 Talk to you soon friends, take care!
XO
Comments
comments