We've been making some serious progress on the guest room/playroom this past week. I talked about paint a couple of days ago and my new favorite sheen, but I also briefly mentioned that we were working on an accent wall….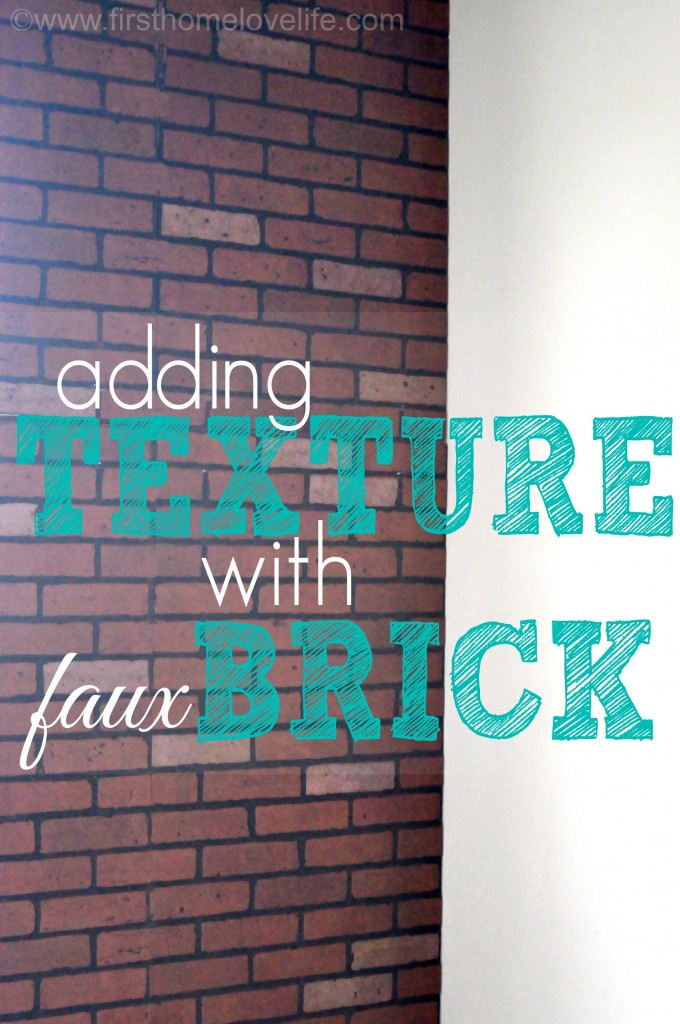 I've had a healthy obsession with brick walls for a while now. It goes hand in hand with my love for modern-industrial-glam decor. So pictures like this…
…and this…
Seriously make my heart pitter-patter!
Not wanting to spend a lot of money on real stone or brick, I started searching for the next best option and "Lowes and behold" I found it! Tracey over at Beneath My Heart had recently put up these faux brick wood panels from Lowes on her wall behind her DIY industrial shelf, and I just knew these oh-so-70's brick panels would be the perfect accent for our guest room/playroom!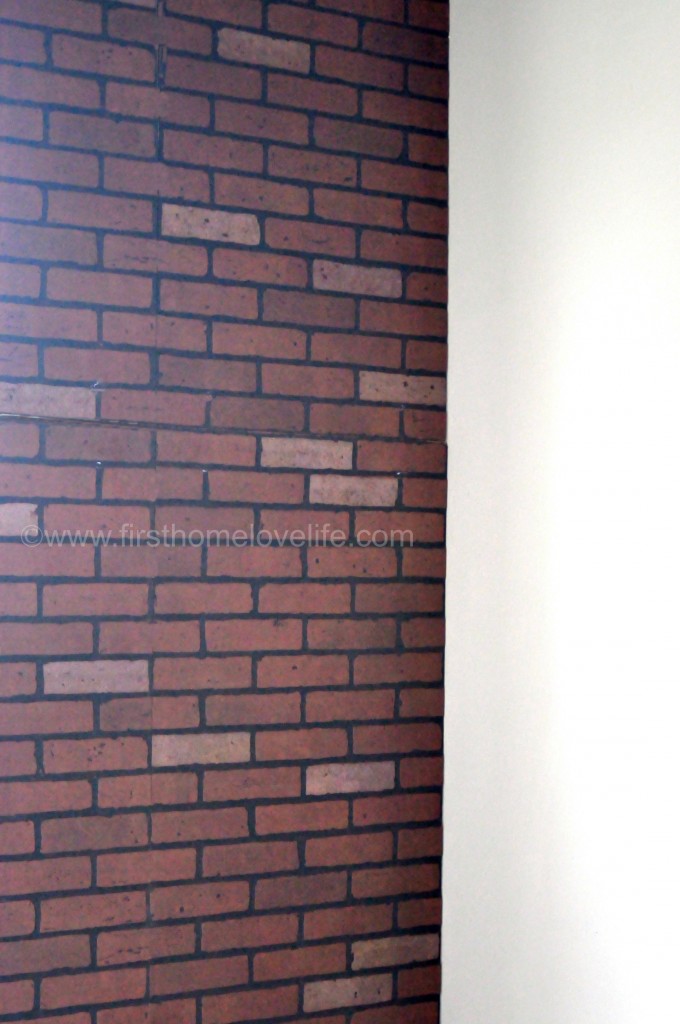 Off to Lowes we went to pick up three 4x8ft panels for our one wall. The panels are around $24 a piece I believe, and we have them cut down to 2x4ft pieces so we could get them home. (It might be time to invest in a truck…)
Once we got them home, we started hanging them using anchors and screws.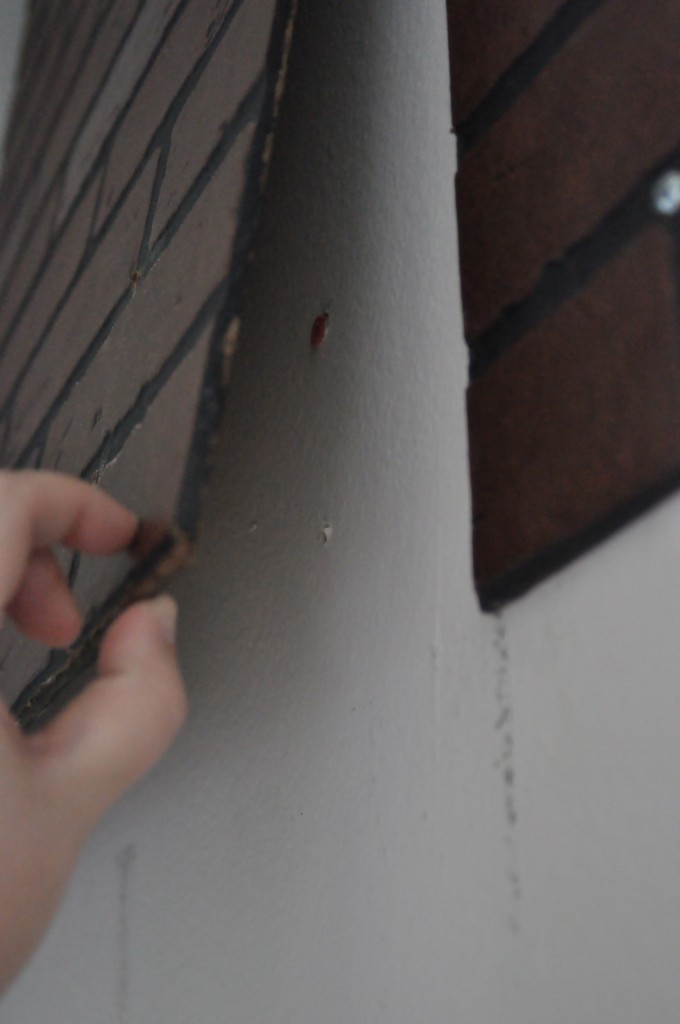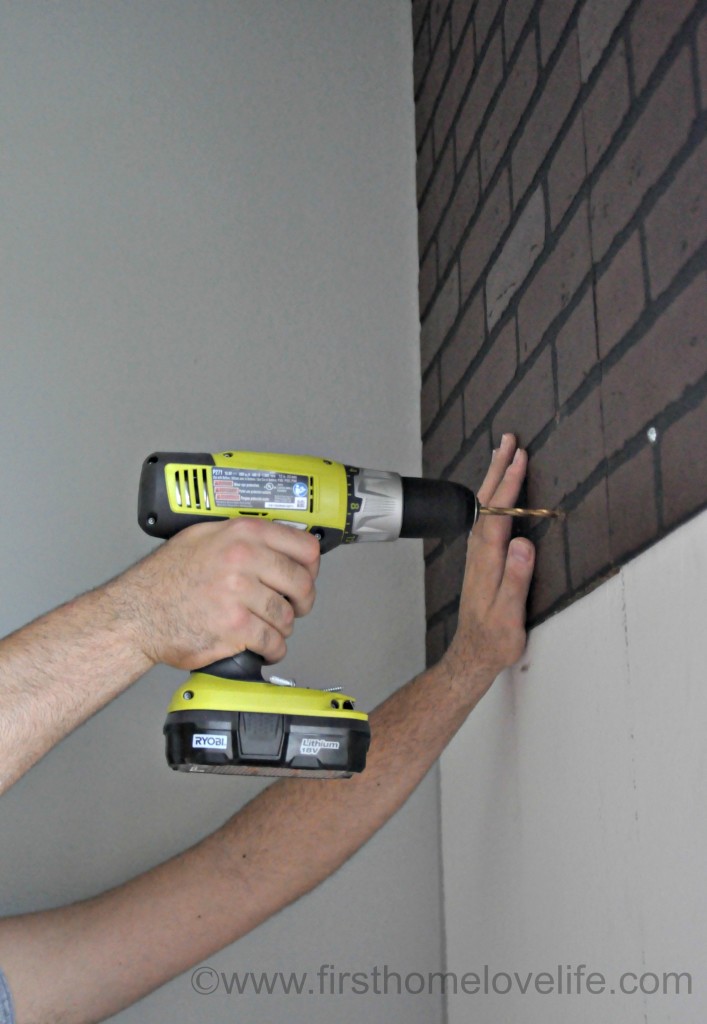 Once we got to the panels around the window, we would just mark where we needed to cut and then I used the jig saw to make the cuts as clean as possible. It was a little more complicated to hang them up in pieces like this because the "faux grout lines" weren't always lining up. Ideally if we had to do it again, we would have probably rented a truck to bring the panels home in tact, instead of having them cut down.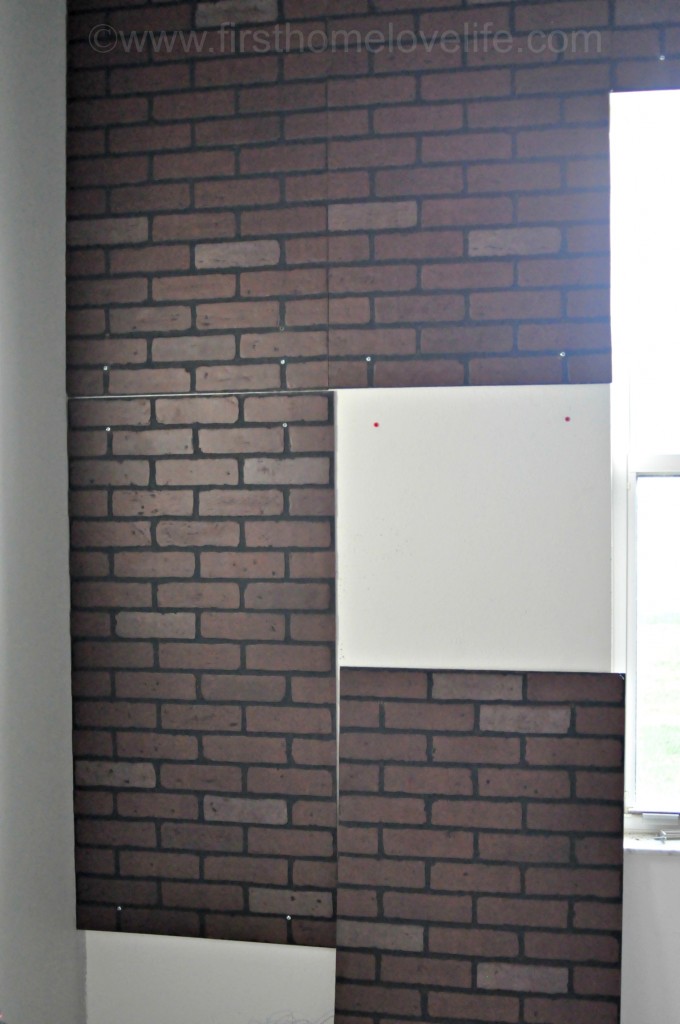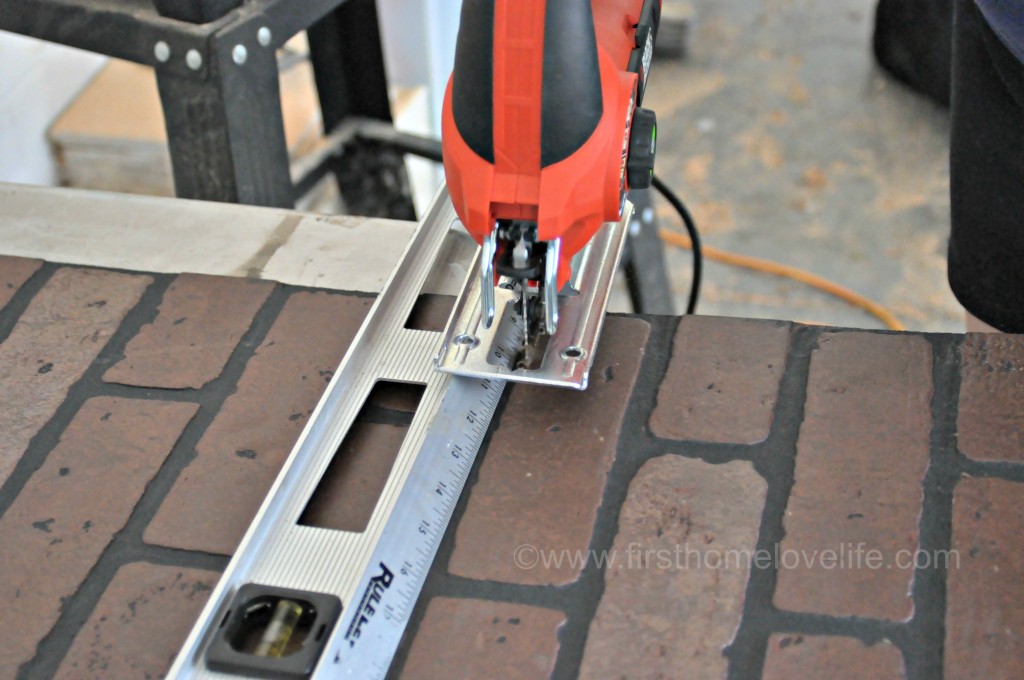 My plan now that everything is up and secure to give it a chippy, white wash painted look to it.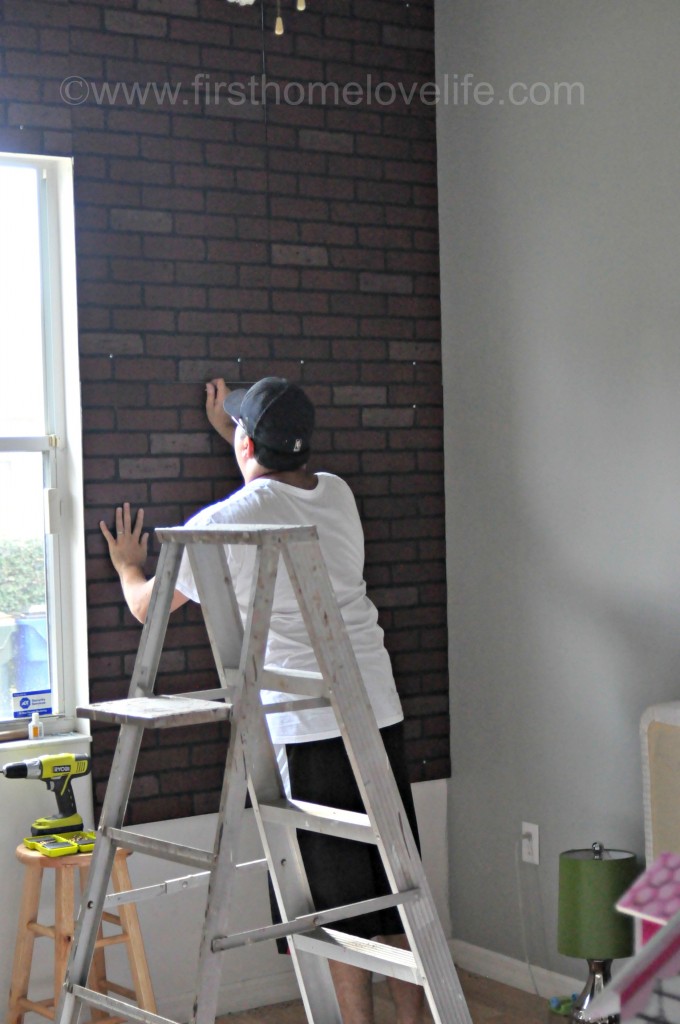 So even though its very a-la-tacky-pizzerria right now, it won't be for much longer 😉 What do you think? Yay or nay on faux brick-ifying our wall? I personally love it!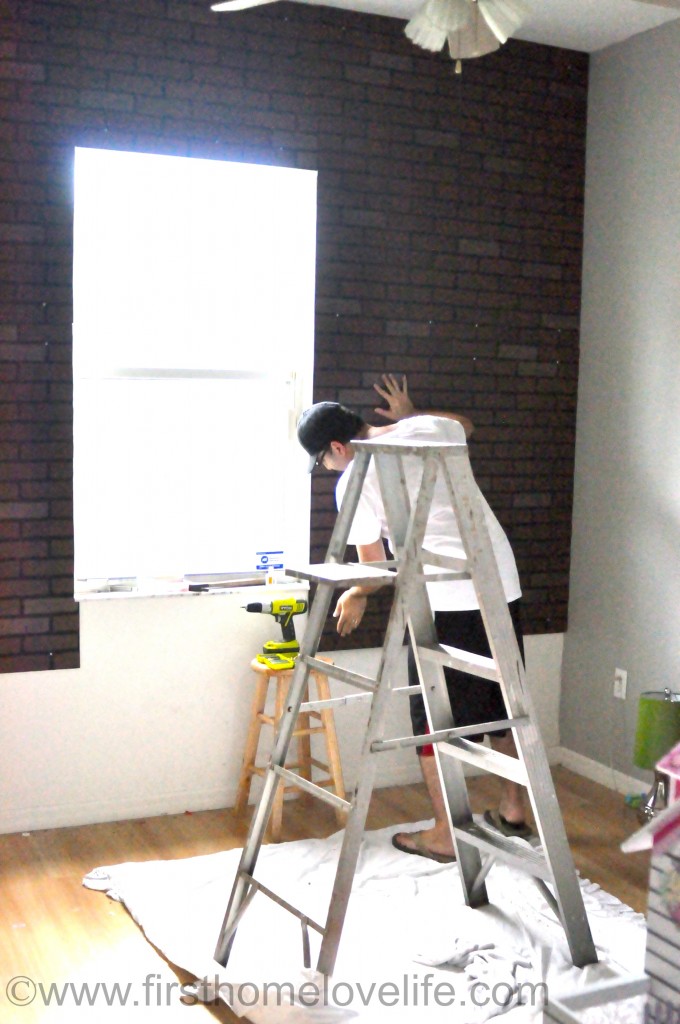 Psssst! You can see how they look painted white here!
Talk to you soon friends, take care!
XO
Comments
comments