Here are some inexpensive fall kitchen decorating tips anyone can do in their own home!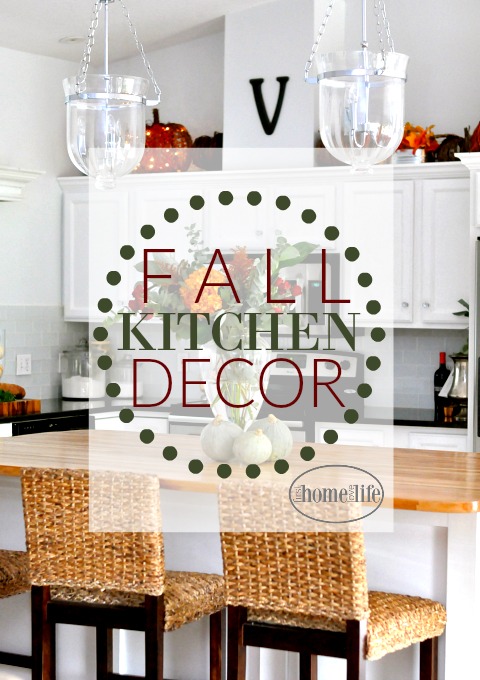 I love a white kitchen, don't you?
I wish I could have one, but it's just not practical for me right now. Maybe someday. 🙂
Luckily, I have friends that have beautiful white kitchens that let me play and fantasize in their house. I had so much fun decorating it for fall. 😀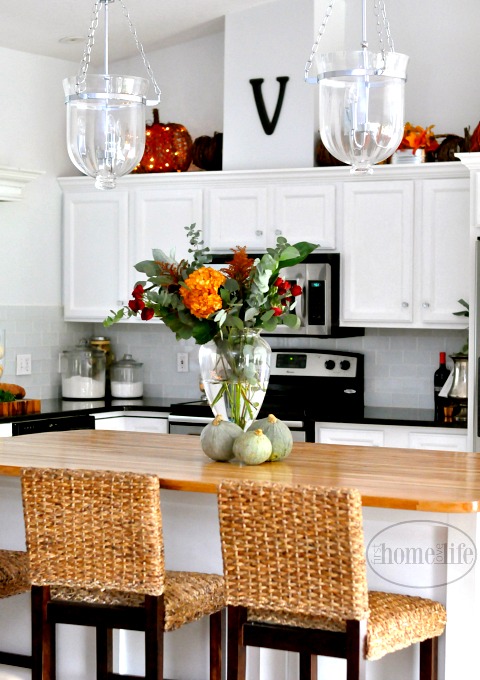 It was like a having my very own grown up dollhouse to decorate!
Here's some tips on how to spruce up your own kitchen for fall this year and how you can duplicate this look easily and on a budget…
This is how the kitchen originally looked when I got there.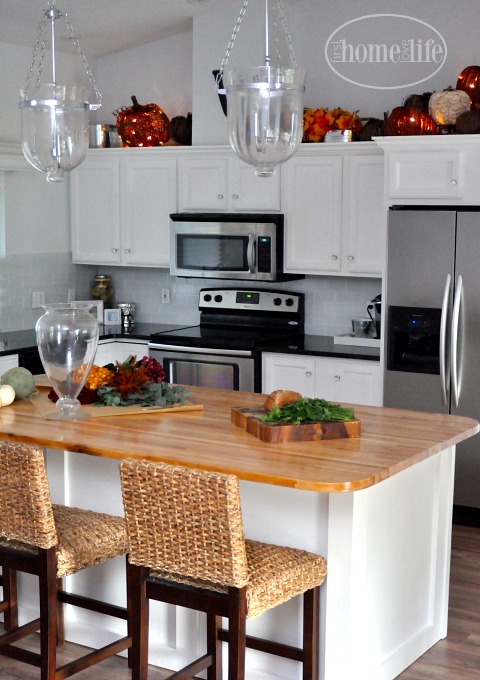 She had already set up a vignette of assorted pumpkins on top of her cabinets which looked so pretty, but I wanted to bring the eyes down to the counters too.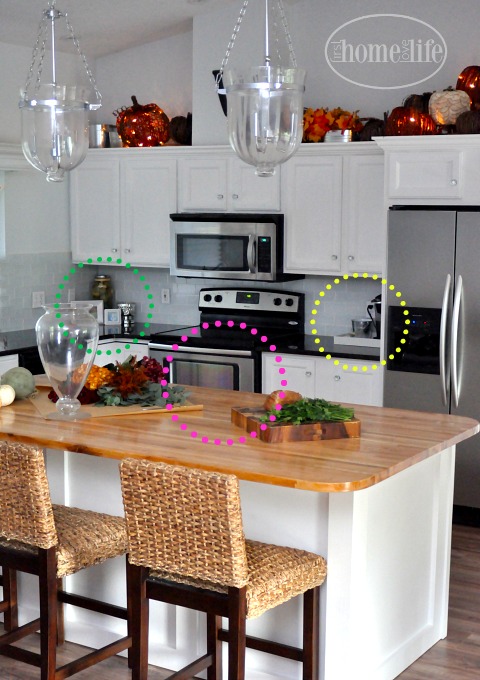 First tip…Never underestimate the power of fresh flowers in a pretty vase.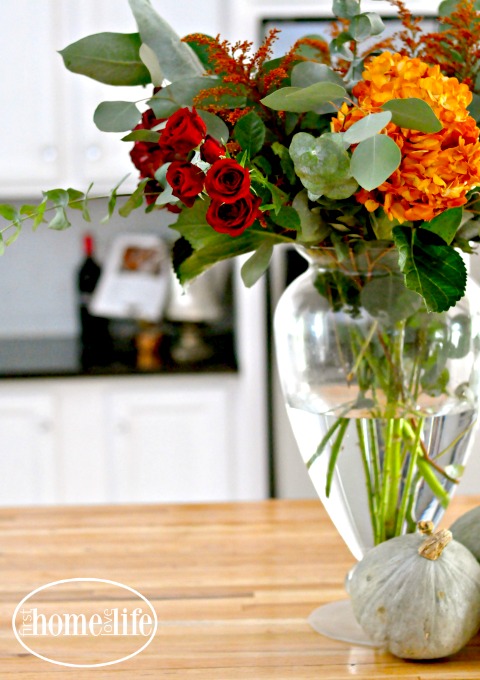 While buying already done bouquets at the store is convenient, I prefer building my own custom one.
I buy an assortment of different textures of flowers and foliage, and focus on 2-3 pops of color in similar or complimentary shades.
My friend's kitchen is white and light blue, and the rest of her house has a coastal feel to it. So if you think reds and oranges wont look good in that kind of scheme, you can see that by adding a few hubbard gourds at the base, brought the blue from the tiles forward and tied in with the arrangement.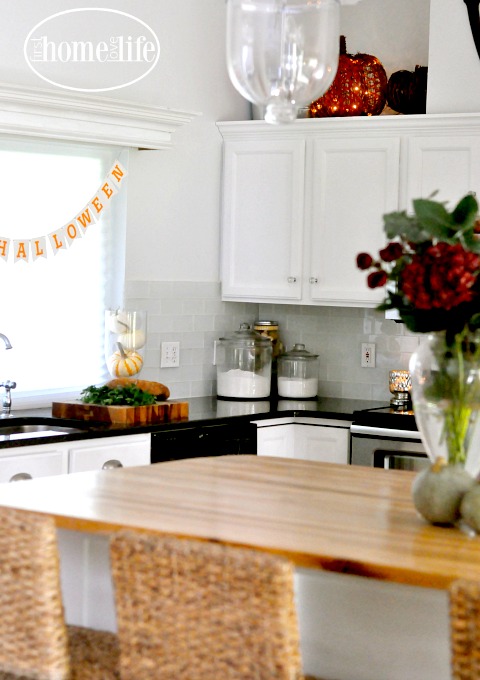 Next tip…decorate your kitchen counters with things that are not only pretty, but function as well.
Since we tend to bake a lot this time of year, a few glass jars filled with flour, sugar, and whatever else displayed are not only practical, but look nice and homey as well.
I also stuck a few pumpkins in another glass vase nearby just to add another little pop of orange.
You can see how this simple change really makes a big difference.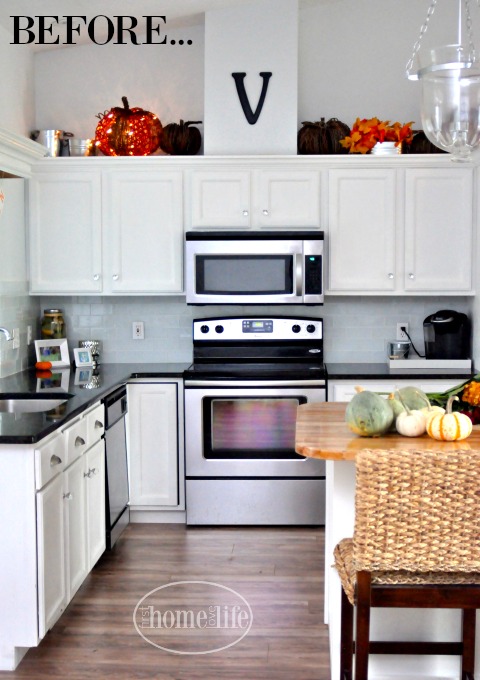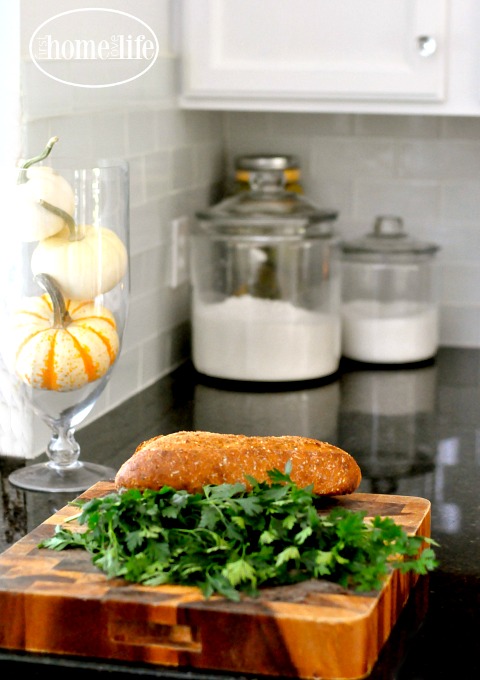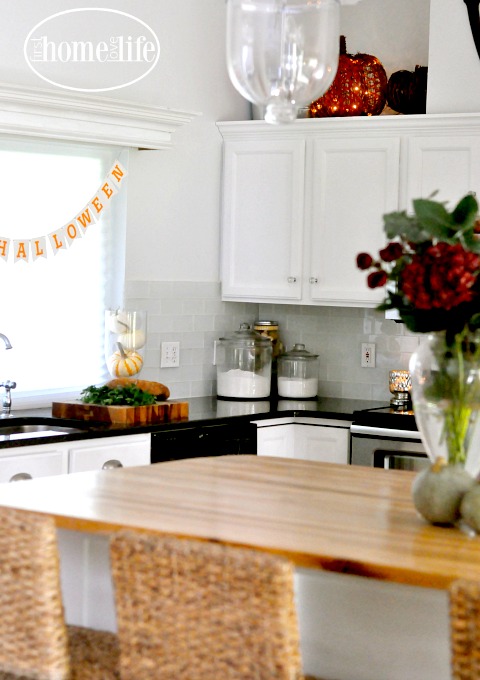 A basket filled with easy to grab apples, and a bottle of wine to grab for that unexpected guest that pops over to visit flanks the corners of the kitchen counters,
They add another pop of color but are still practical and look effortless.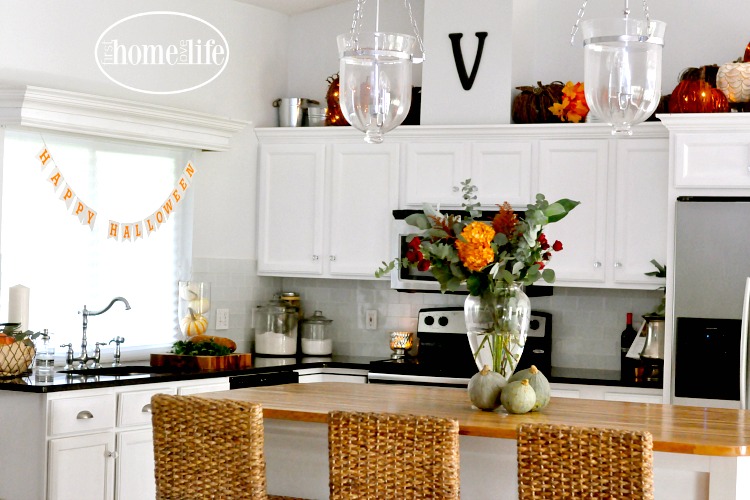 I had such a great time playing dress up in here for fall!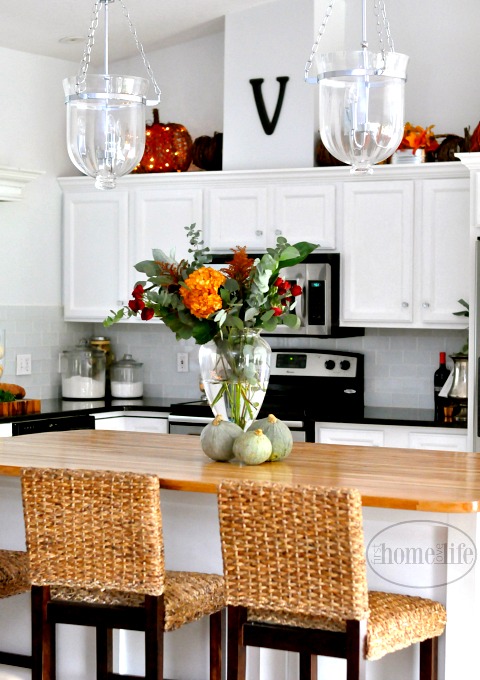 Do you have a favorite part of this simple makeover?
I love it all, so I can't decide!
Talk to you soon friends, take care!
XO
Comments
comments