Turn any potted plant into an exposed root floral arrangement that's cool any time of year, but especially during Halloween!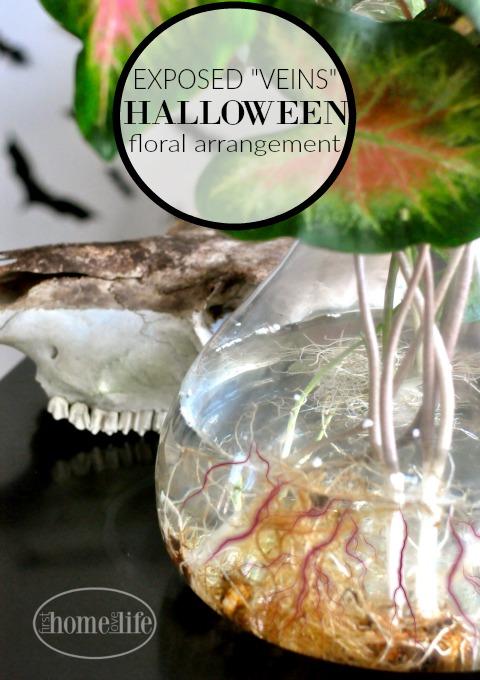 Why during Halloween?
Because if you add some red food dye into the vase, those exposed roots will look eerily similar to bleeding veins. Gory?  I know! I love it. 😀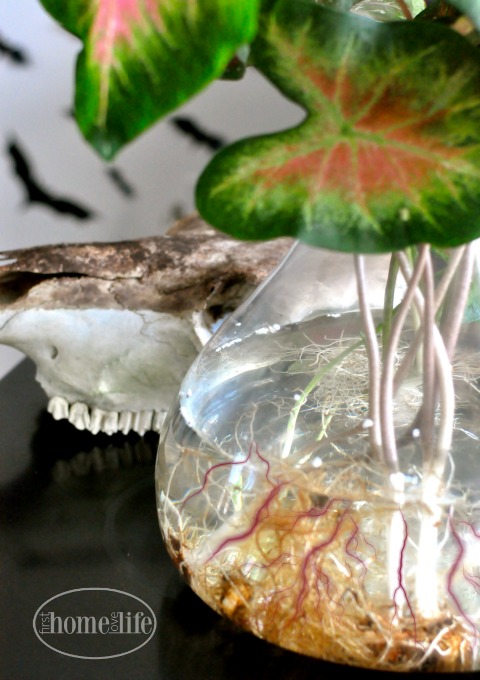 I'm a big fan of Halloween! It's probably tied with Christmas as my favorite holiday, believe it or not…But one thing I always challenge myself on is how to decorate for it in a "classy" kind of way.
I'm not a big fan of creepy Chucky dolls, and super scary decorations, but the idea of getting a little dark with my home decor is always exciting! 🙂
To make an exposed root floral arrangement is super easy! You'll need…
A potted plant of your choice
bucket
hose with spray nozzle
Remove the pot from the root ball and put the plant in a bucket and fill with water.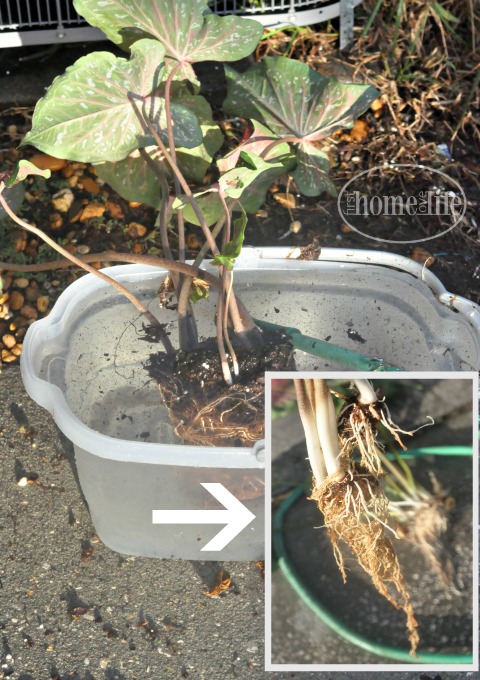 2. Then use your hands to loosen the soil away from the roots as gently as possible so you don't tear them.
3. You will probably need to rinse the water a couple of times and then use the hose nozzle to spray off the last bit of dirt before you have perfectly clean exposed roots.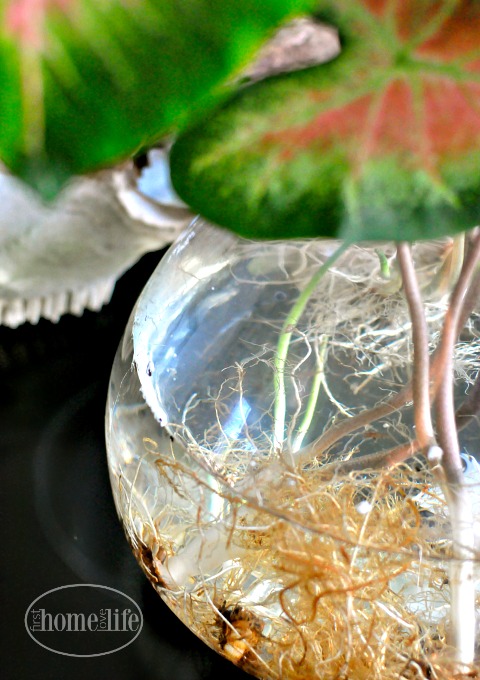 I've always loved the look of exposed root floral arrangements. You can literally go to your home improvement store and pick out anything in the gardening section and make a super cool floral arrangement for your table or kitchen counter!
I used to have one that had a fish in it too. It's a neat gift idea if you're looking to give someone something different and out of the box.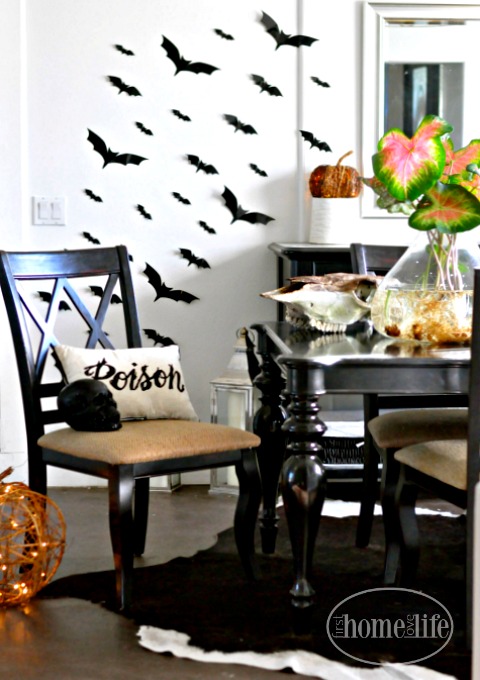 I haven't added food coloring to it yet but I will when it gets closer to Halloween.
For now I'm loving the freshness it adds to my dining room Halloween decorations.
Talk to you soon, friends! Take care.
XO
Comments
comments