We are so close to being done with our bathroom makeover, and I couldn't be more pleased with the results (and not to mention the price!)
I'll give you a hint, I originally wanted to keep it under $1000… Yeah, it's less…like WAY less. So stay with me because the reveal is soon, I promise!
Have you noticed that there are a lot of little (expensive) things that go into a bathroom?
I guess I never paid much attention to fixture prices, or cabinet pulls, or door knobs…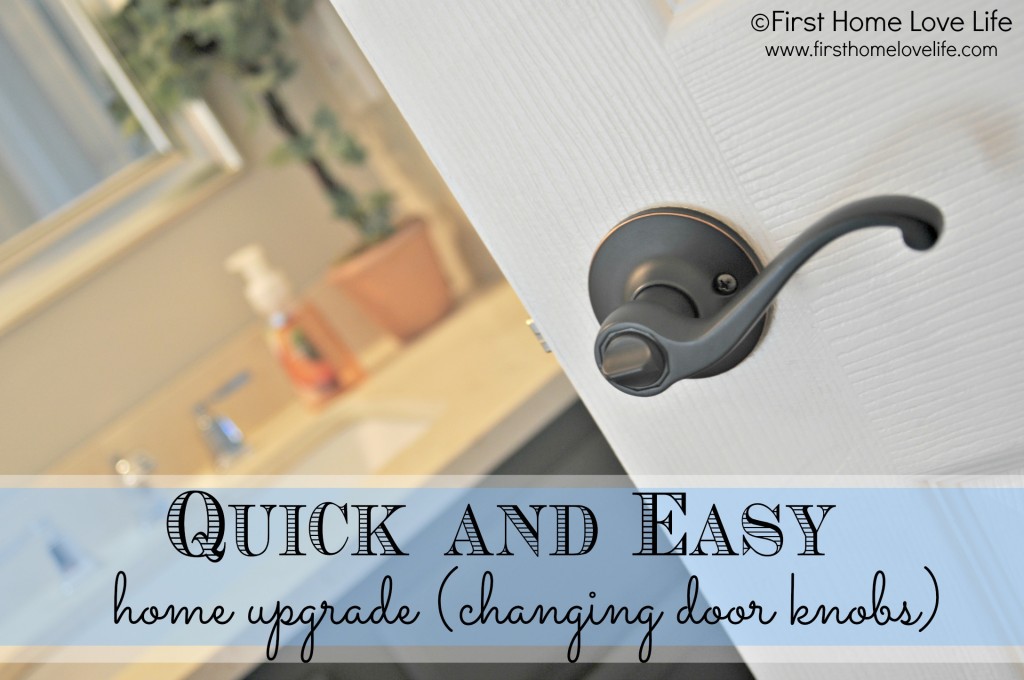 If you remember, back in January when I wrote out our my home goals for 2013, one of the things that had to be done was changing out all of the door knobs in our house so everything would match.
I think whoever lived in this house before was either really confused about what they liked, or just didn't care that nothing matched.

See what I mean? Chrome, brushed nickel, shiny brass. Round knobs, flat grip knobs, mushroom shaped knobs. My head was spinning when I walked into this house for the very first time.
In June we will be coming up on 2 years in this house, and it's time… Time to kick the mismatched door knobs to the curb (well at least into a box that is going to be at our yard sale on the curb.)
I started to shop around, thinking it wouldn't be a huge quest since I knew exactly what I wanted, but…
Do you have any idea how expensive door knobs are?! I almost cried. Seriously.
Maybe I have expensive taste, I'm not really sure, but all I know is we have way too many doors and not enough funds for fancy shmancy ($$$) knobs.
So I searched high and low, and was able to find these knobs on Amazon
. For $14.89 a set, they came out at about half the price of similar ones I had seen in the stores and I'm very impressed with the look and quality so far.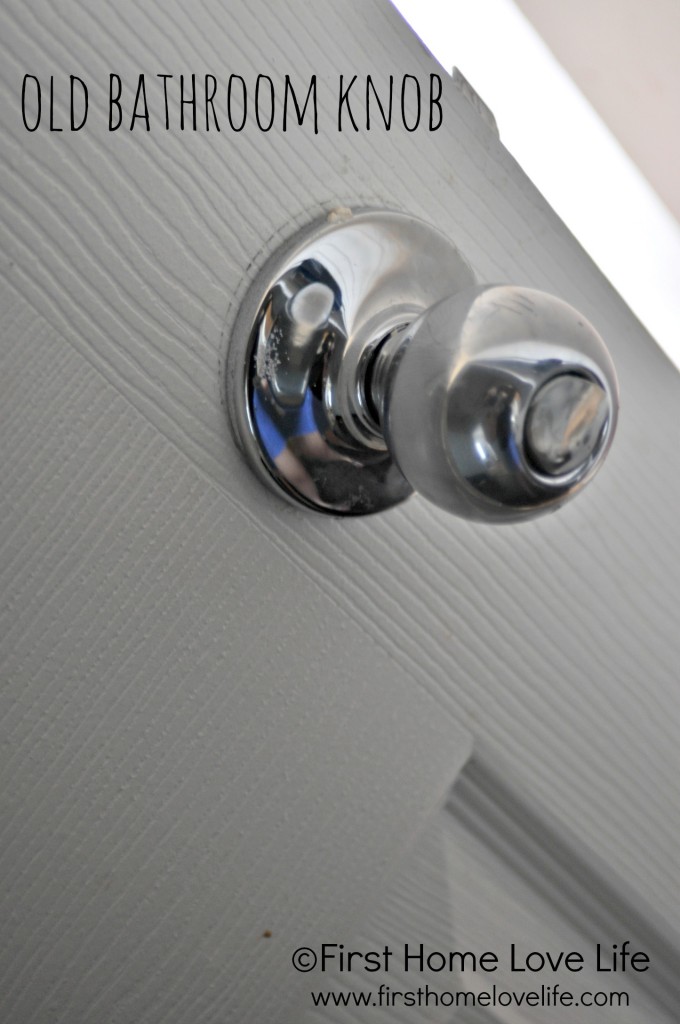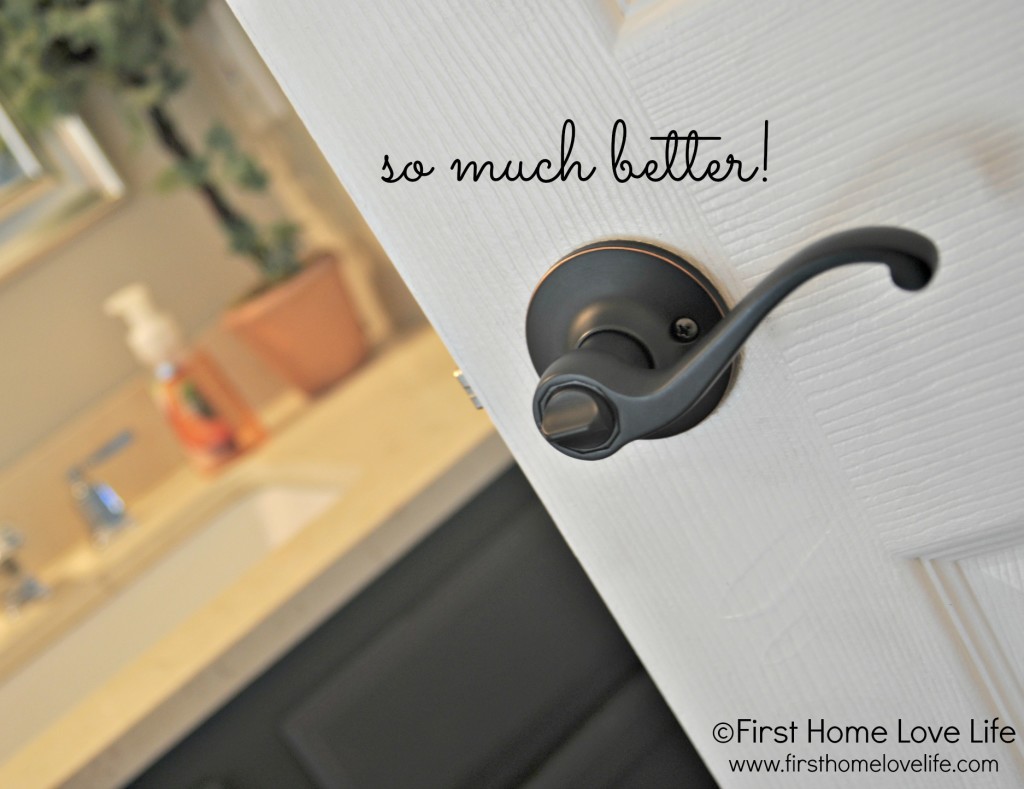 So much better, right??
Two down, twelve to go…told you we had a lot of doors!
Changing the door knobs in our house seems like something small, but it instantly changed the look and gave a BIG impact.
Have you recently made any home upgrades? I'd love to hear what you did!
XO
*Disclaimer- Post contains affiliate links*
Comments
comments