Give your kitchen or bathroom a pretty easy facelift with these DIY painted marble countertops! I'll show you the step by steps to get the most realistic look…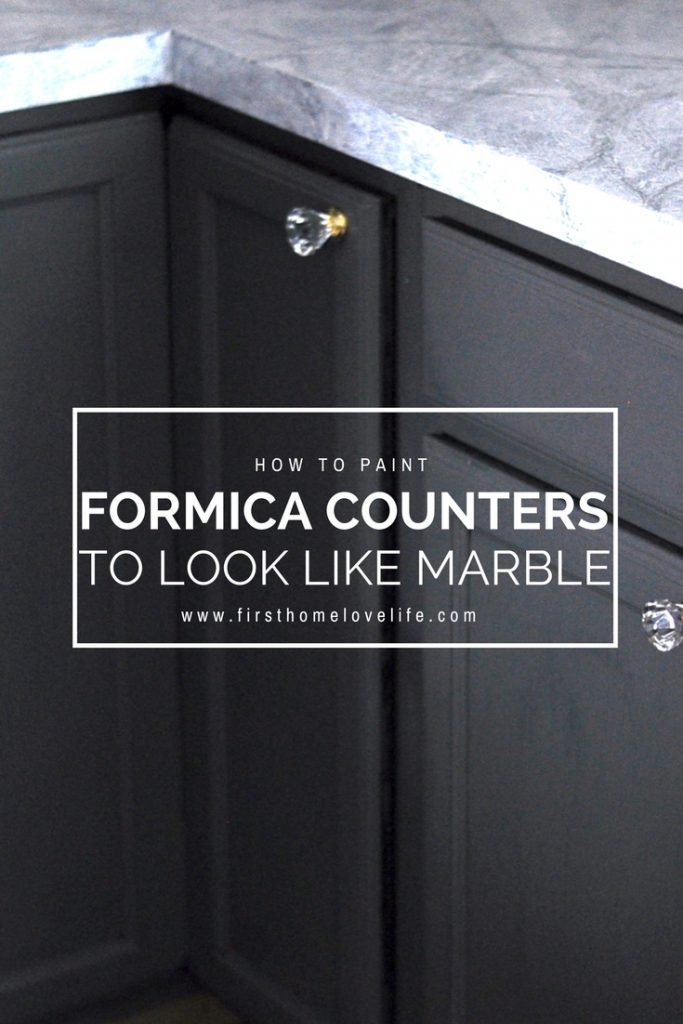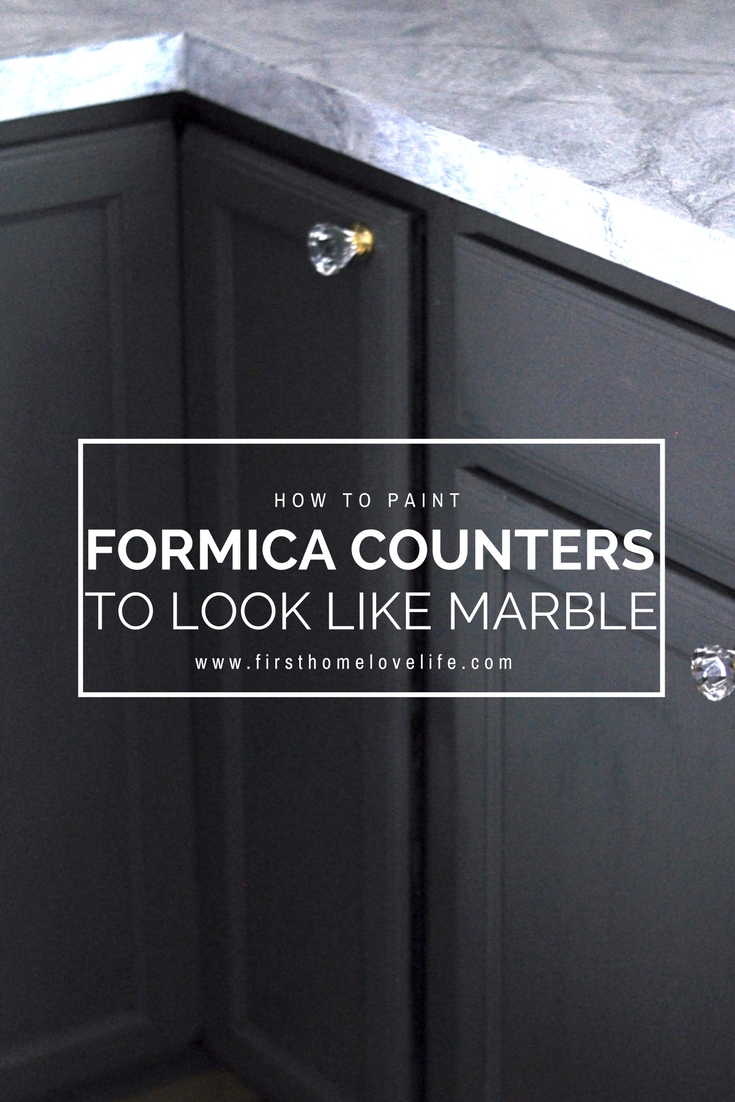 Ever do a project and think why haven't I done this sooner?
That's how I feel about these kitchen counters. My kitchen has been builder grade basic ever since I've moved in with the exception of new appliances.
So I decided this year it's time for an upgrade, but on a budget until I can save up to have a wall knocked down and install real stone counters.
I can't install the stone until this nuisance wall is knocked down, and that's going to be a headache of a job, but it's worth it because it will open up the living area. In the meantime, I felt I needed to do something just to hold me over…
So I painted my counters. 🙂 And honestly, I'm wondering why I didn't do this a few years ago! What a huge difference for less than $100!
I used The Giani Countertop Paint Kit in White Diamond, and it was fairly easy to use, but I'll show you how I did mine since I didn't really follow the directions.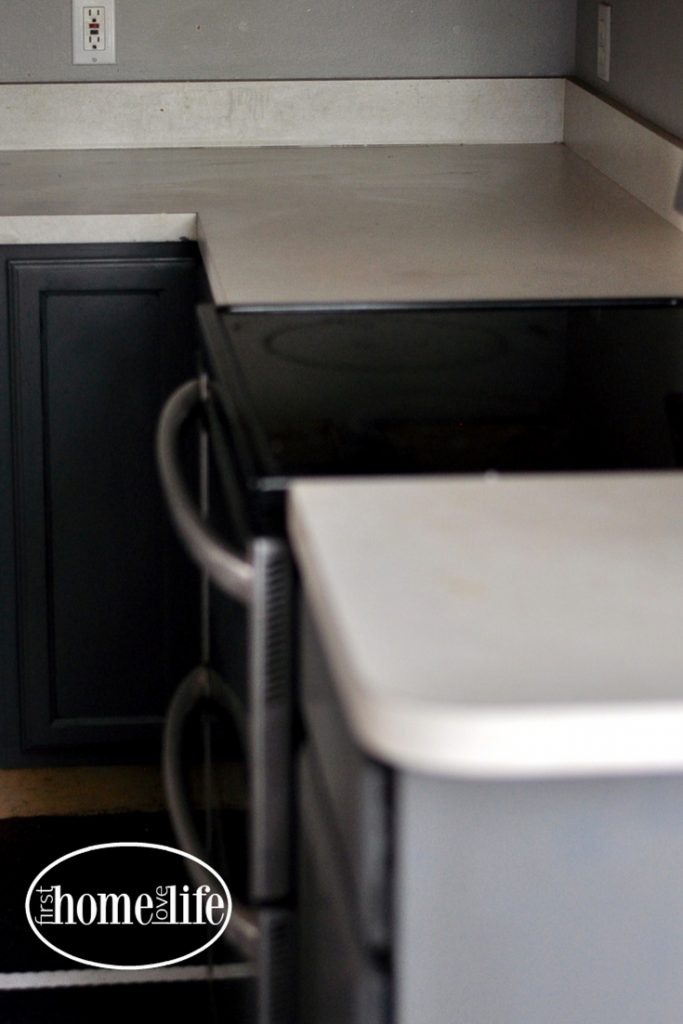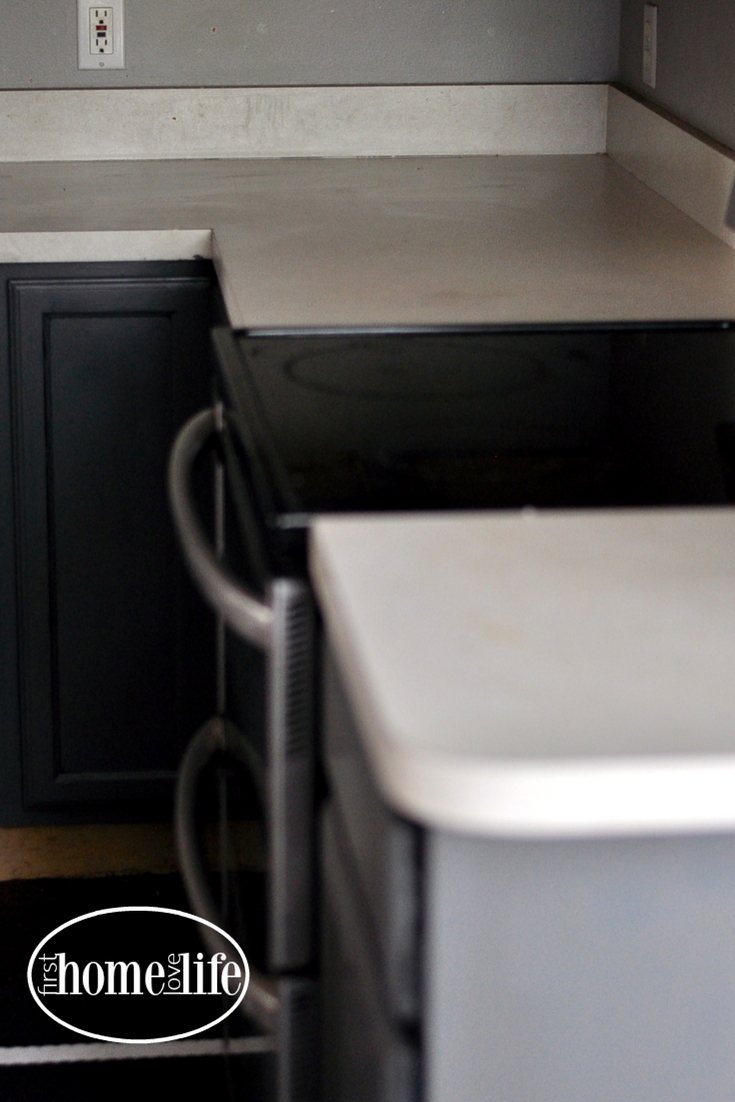 This is how they looked right before I removed the backsplash and scrubbed them down really good. Just your basic builder grade formica.
And after letting the counters completely dry, I used the roller that came in the kit to roll on the primer…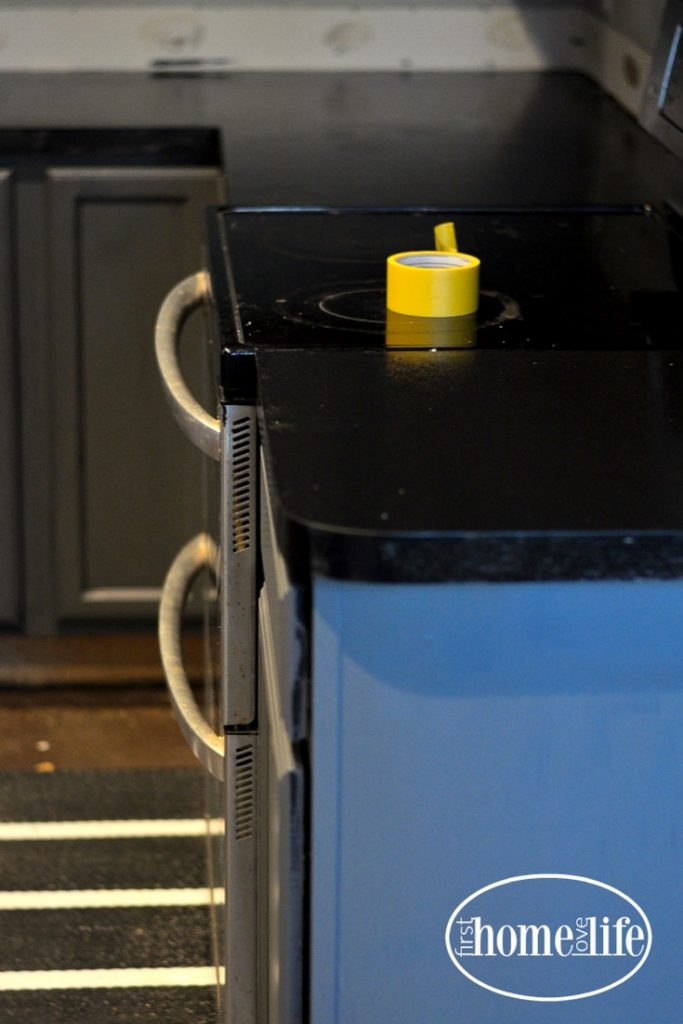 I followed the directions for this part, but it says one even coat, and I did two. I went over it again lightly with a second coat because I felt it didn't cover it entirely on the first pass.
The kit comes with one big sponge, and I cut it into three pieces. A small one, medium one, and a larger one. I used the medium sized one to start off with…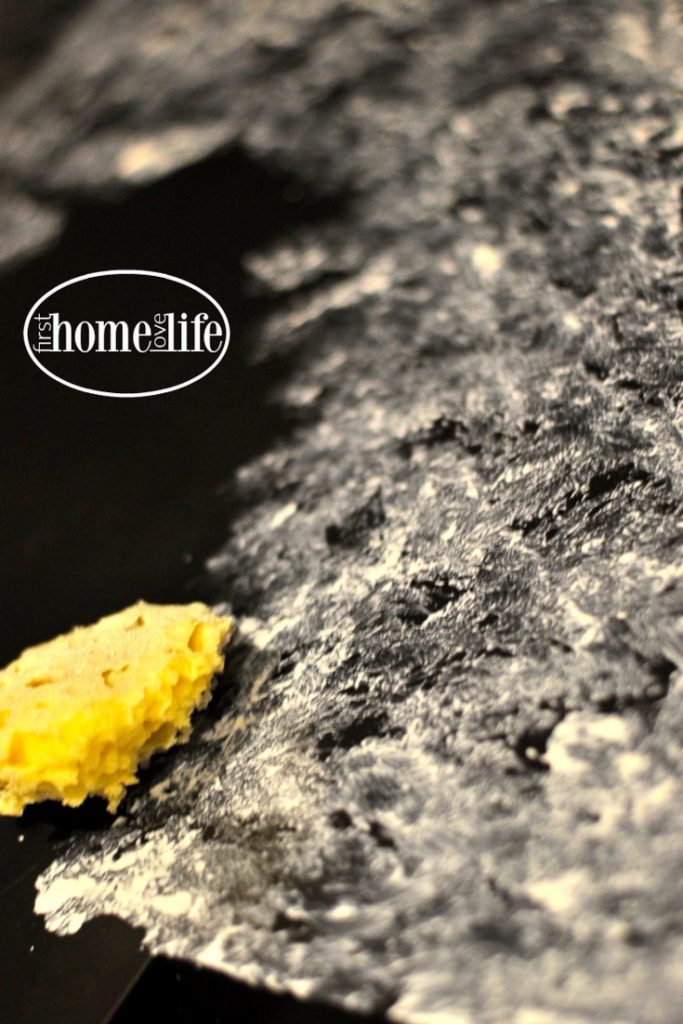 The first color is like a metallic gray taupe even though it's showing up white in this picture. I sponged that on working in small sections.
Then using the smaller piece of sponge I randomly went in sections and sponged on the second color which was like a cream beige. I didn't use that one too much because I wanted more gray than beige in my counters.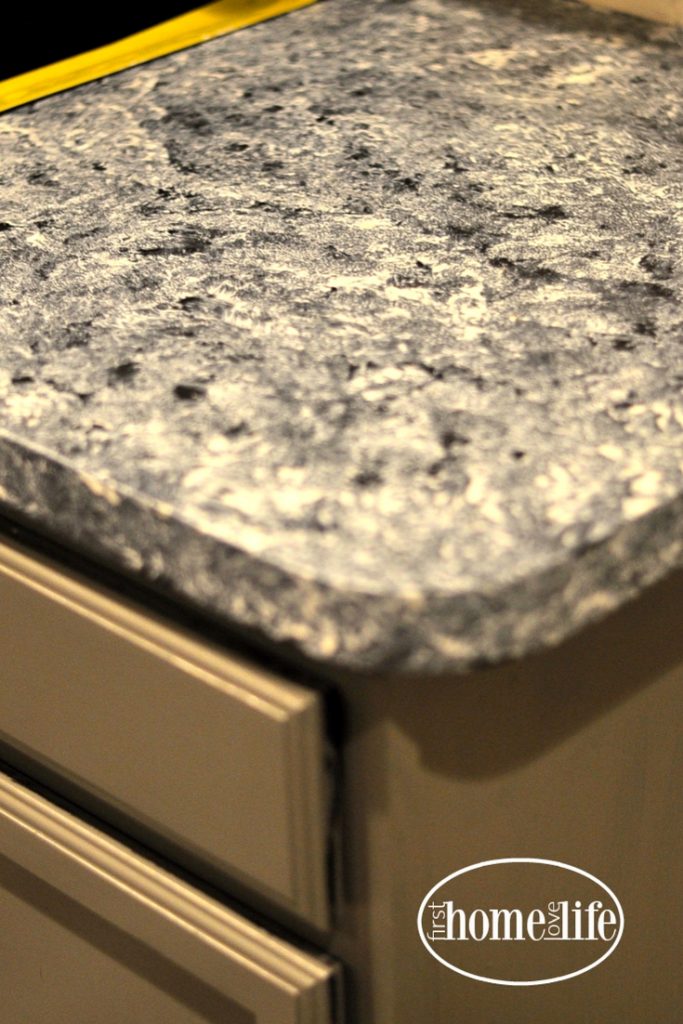 You could stop right there if you like that look. That's a more granite type of finish. I wanted veins though, so it looked more like marble…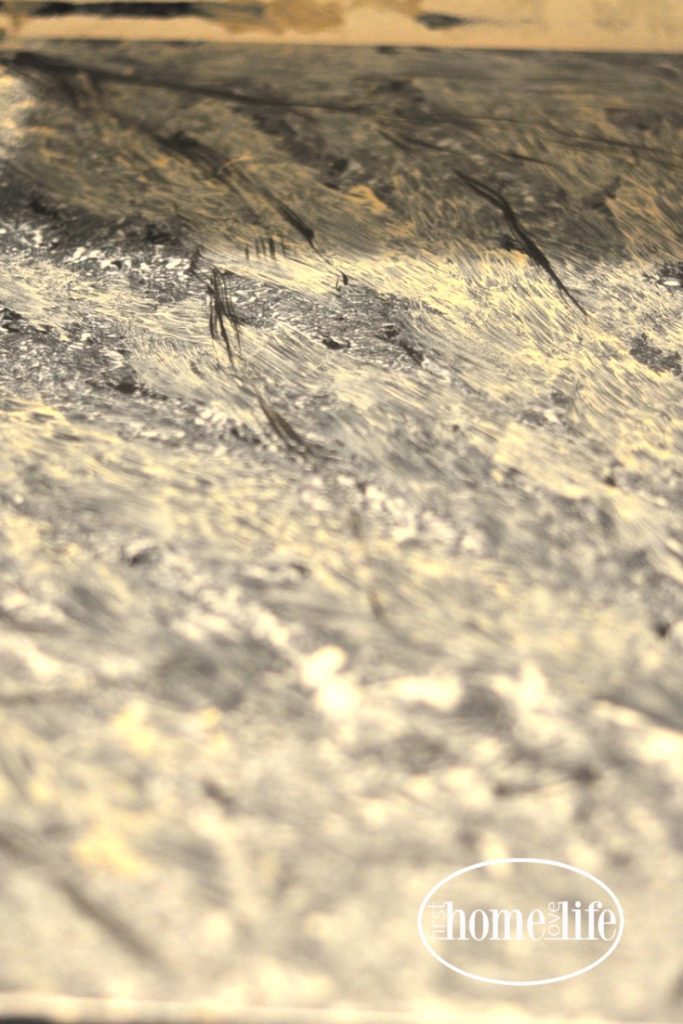 The technique I found to work the best was to lightly mist water in the area you were doing the veins, and then holding a fan brush very lightly so it's shakey to create a natural looking vein. The key to this is to not try. If you try, it will look fake. Shakey and sloppy and letting the paint bleed wherever the water is, is what will make it look realistic.
Similar to this watercolor technique I showed you here.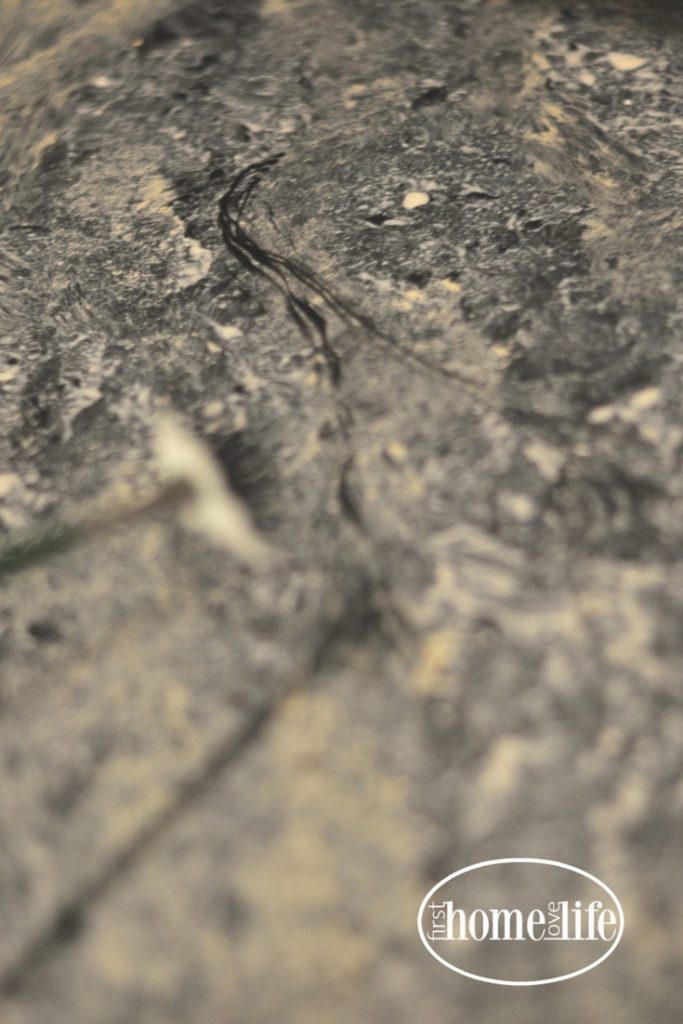 After the counters dry completely, take the biggest sponge and use the last color to go over the counters until you get the desired look. I did a combination of bounce sponging and dragging to create different textures.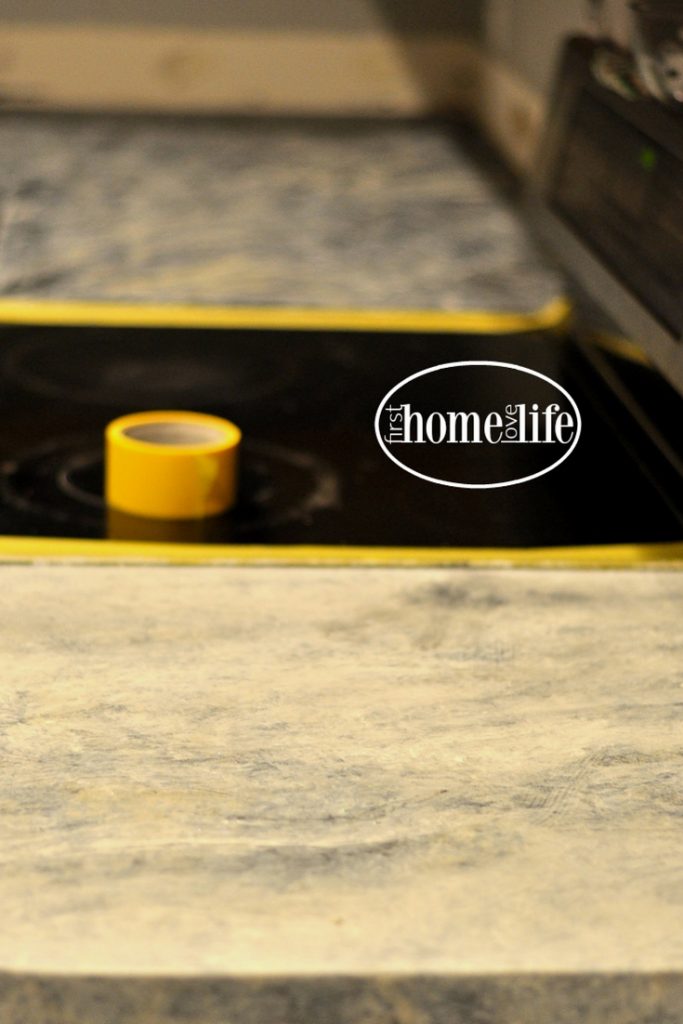 You can see how bright this part is in comparison to the back which I didn't do yet. It really has the appearance of marble or an expensive grade of granite….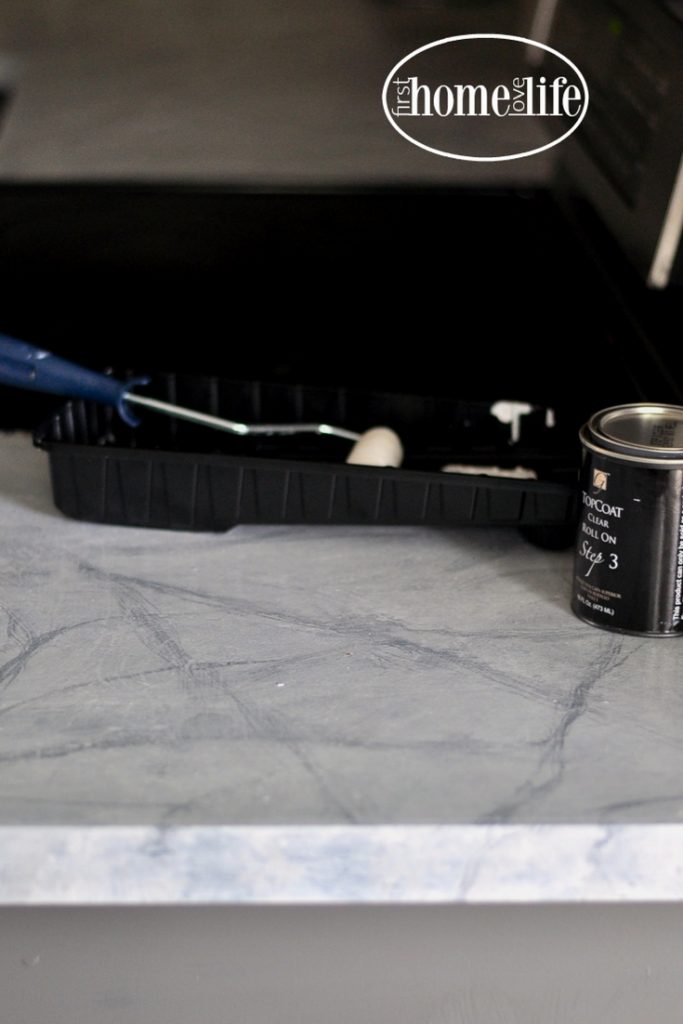 Last step is the sealer and this will give it a shiny appearance.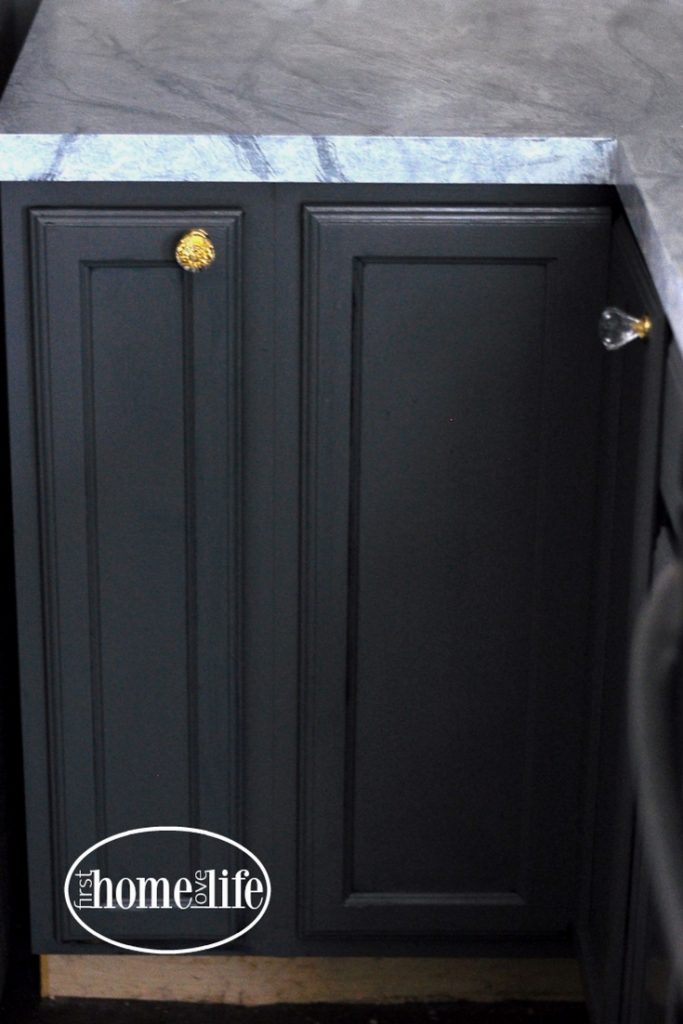 I'm HARD on my kitchen, so only time will tell how this holds up, but for under $100, you can't go wrong! It took about two days with lots of wait time in between, so it's a great weekend project if you're looking to upgrade your counter tops!
Now to finish painting the cabinets…
Send wine, please. 😉
Talk to you soon friends! Take care!
XO
**This post contains an affiliate link
Comments
comments