Creating your own customized DIY holiday garland is easier than you think!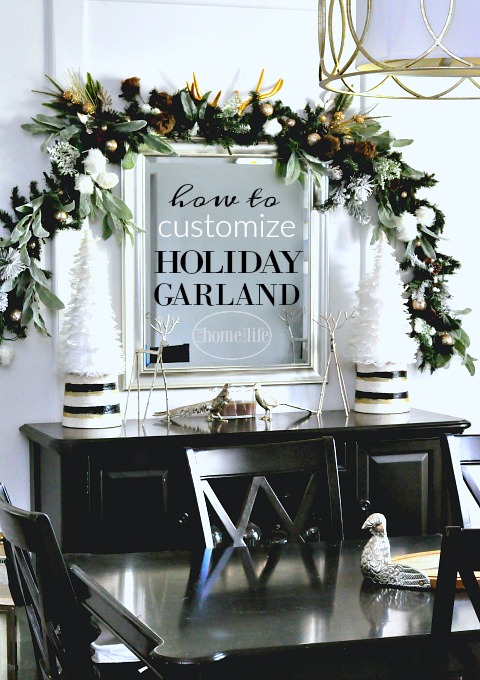 I started decking the halls this week and I'm so excited about it!
I love the way my house looks this time of year with all the garland, lights and pretty shiny things. 🙂
This year my plan is to focus on lots of lush greenery. I love Christmas garland, and love being able to transform cheap, boring ones into something beautiful and custom! Its actually easier than you may think…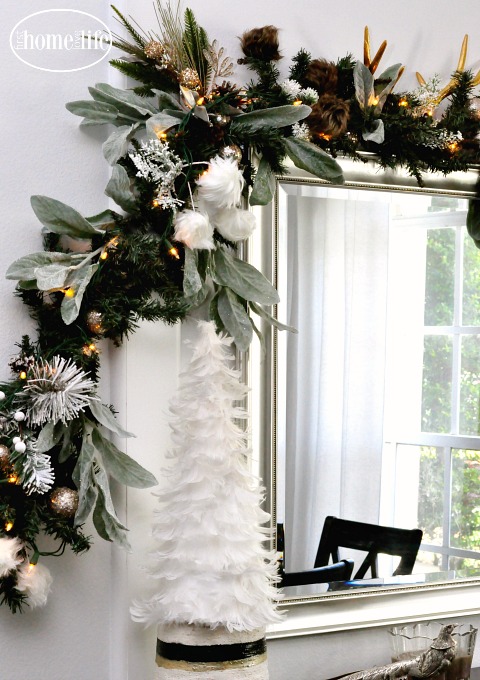 I was able to grab everything I needed to turn my plain, boring garland into something custom for my home with one trip to the craft store. All you need is an assortment of wreath picks and florals that will go with the decor in your house, a strand of lights, and some floral wire.
I like doing it this way versus just buying an already made garland because it gives me the possibility of changing it up every year.
My original garland looked like this…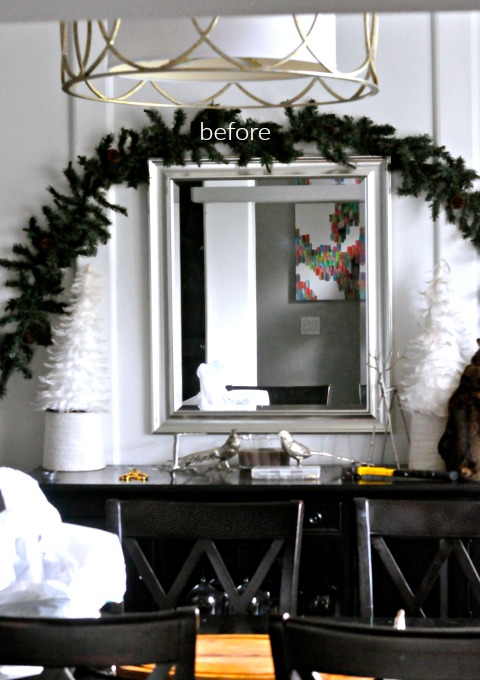 And after…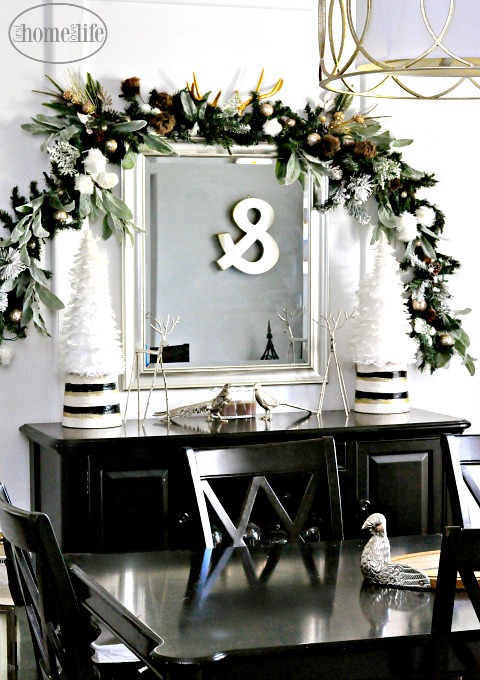 So much better!
I basically started out with the two gold antler picks that I found in the wreath aisle and went from there.
Building a color scheme of frosted and sparkly greens, white, and gold. I made sure to play around with textures too to give my garland a really lush and natural feel.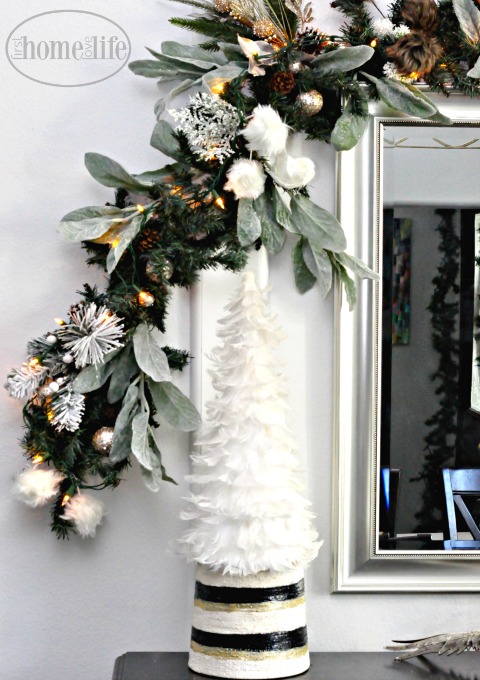 Here's my tips on building up your own holiday garland…
Keep the numbers odd. Decorating in general works best with odd numbers so when picking out your florals and wreath picks buy 1, 3, 5, 7, etc…of each kind.
Don't try to make it symmetrical unless you want it that way purposely. I personally like a very natural looking garland, so I place my florals in randomly and secure them with floral wire. Nature isn't perfect and your garland doesn't need to be either. 🙂
Texture, texture, texture! Like I said above, try to get a few different textures in your garland. It gives it more depth.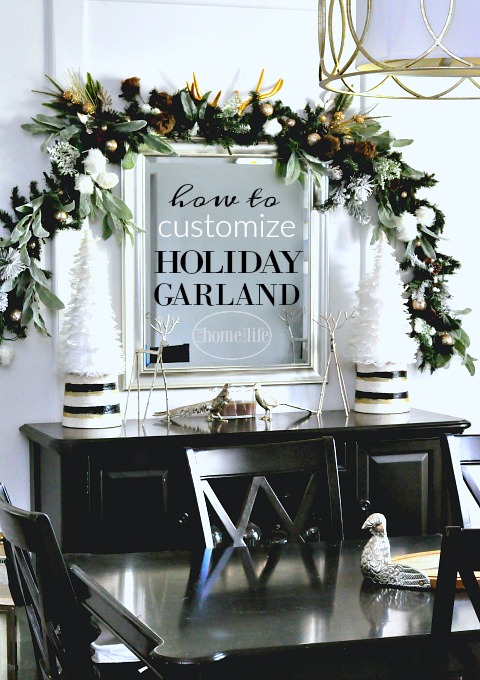 That's it! Super easy, and a really great way to add your personal touch to your holiday decor.
Already made garlands like this could cost you upwards of hundreds of dollars, but just a few supplies at the craft store and you'll have a beautiful custom holiday garland that's perfect for your home. 🙂
Have you started decorating for the holidays yet?
Talk to you soon, friends! Take care!
XO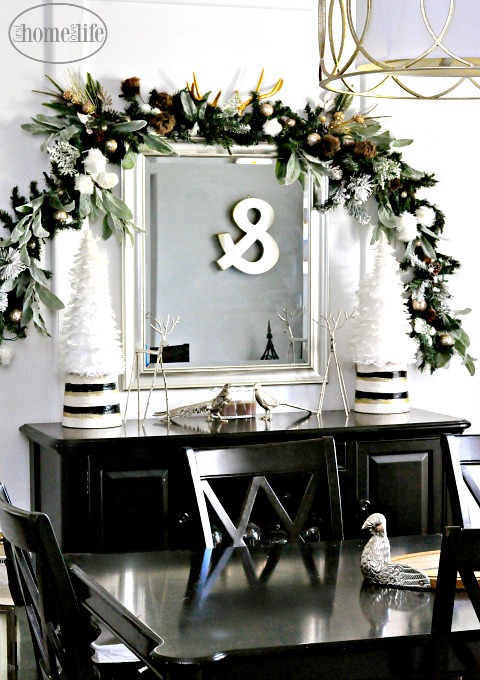 Comments
comments