Add these DIY faux taxidermy gift tags to any gift you're wrapping for a special touch!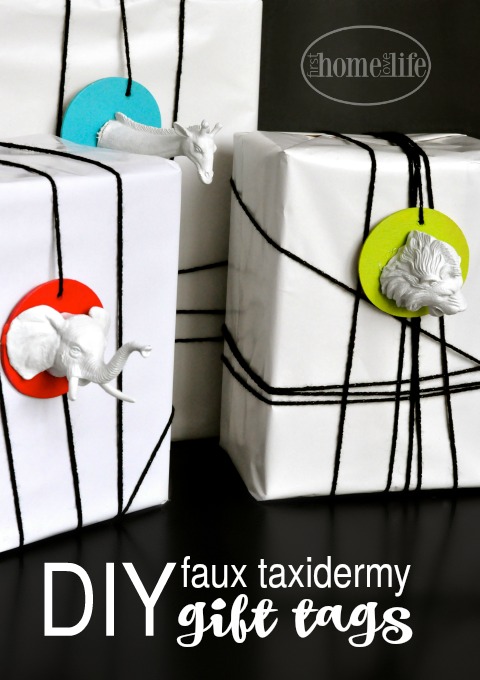 One of my favorite things to do this time of year is think of creative ways to wrap presents.
I really like wrapping gifts, and am always on the lookout for ways to add little details that really make them extra special! 🙂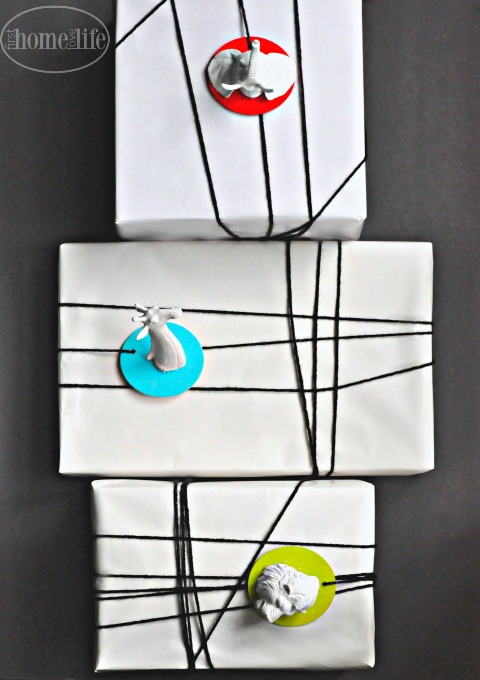 I compare gift wrapping to food…You eat with your eyes first…
So why spend so much money and time picking out the perfect gift for someone without wrapping it just as nice.
I love the look of faux taxidermy and thought it would be so fun to add them to a few gifts, and surprisingly they were very easy to make and didn't cost much more than buying those sticker ones.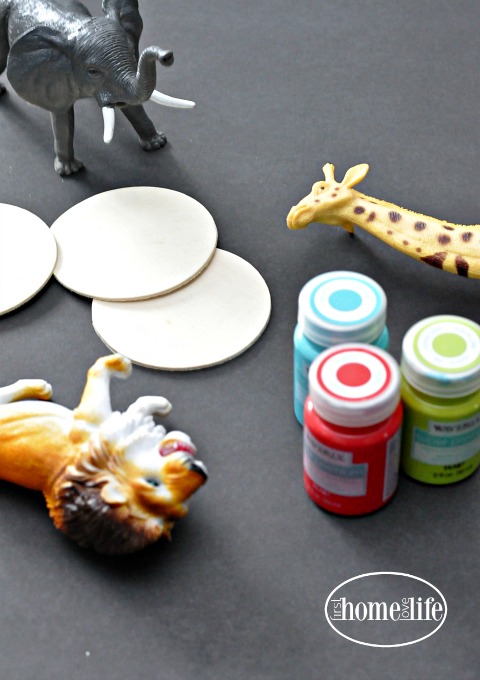 All you'll need is…
wood rounds
plastic animals
paint and brush
spray paint
drill
Dremel or something similar that can cut through the plastic animals
glue gun
I also added magnets to the back of mine so they could double duty as an extra little gift! They're too cute to throw away! 🙂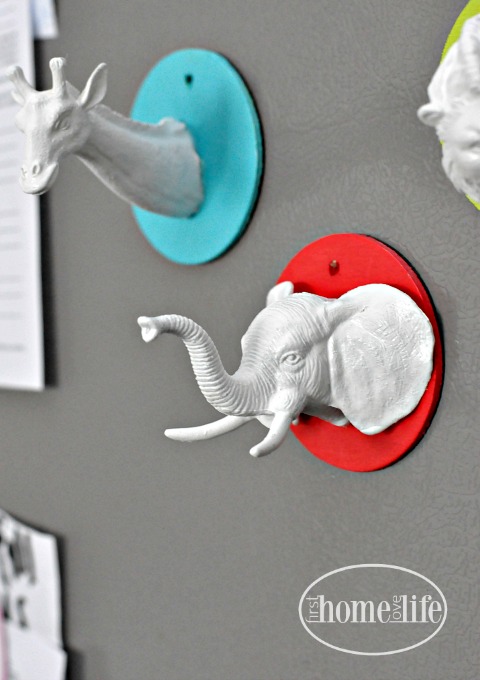 Here's how to make them…
First drill some small holes near the top of the wood slice and then paint them with your color of choice. I just used some craft paint I had on hand.
Then remove the heads of the plastic animals and spray paint them. I used a glossy white to go with the wrapping paper I was using.
When everything is dry, use a glue gun to secure the heads to the wood base and let them dry.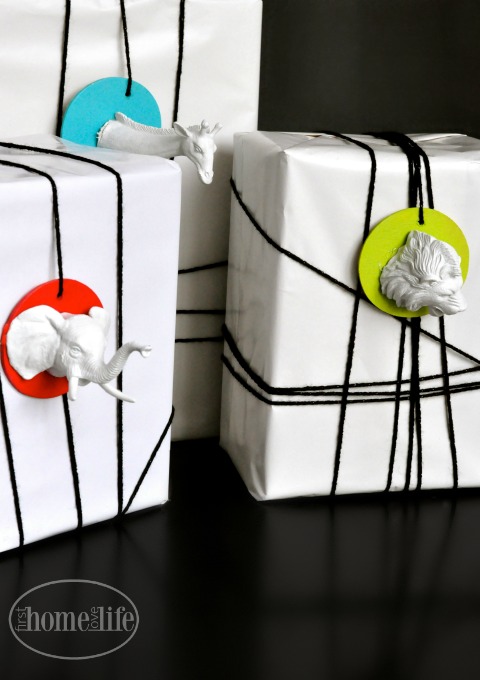 Then attach them to your gift with ribbon, yarn or string, and they're done!
Aren't they so much fun? 🙂
I just know the people I'm giving them too will absolutely love them and appreciate the extra time I took to make their gift extra fun. 🙂
I hope you loved this quick little DIY craft!
Talk to you soon friends, take care!
XO
**This post contains Amazon affiliate links
Comments
comments