No, I haven't completely skipped over Thanksgiving, so don't worry about that!
Traditionally in our house we always decorate "Christmas-y" in November. Always have and I think we always will. To me it makes sense. Why spend so much time and energy decorating so beautifully for the holidays only to enjoy for 3-4 weeks? You know what I'm saying?
The time table usually looks like this…
October 31st-Halloween
November 1st- Put Halloween decor away
November 2nd Put out Christmas things except for outdoor decor and trees
Week of Thanksgiving- Put up the trees and trim, and put up outdoor lights and decor
So as usual my daughter got overly excited when she saw me pull out the Christmas boxes and begged for her tree to be put up. I couldn't say no, and thought it would be a great opportunity to share with you our fun little traditions and why we decorate our child's room for Christmas…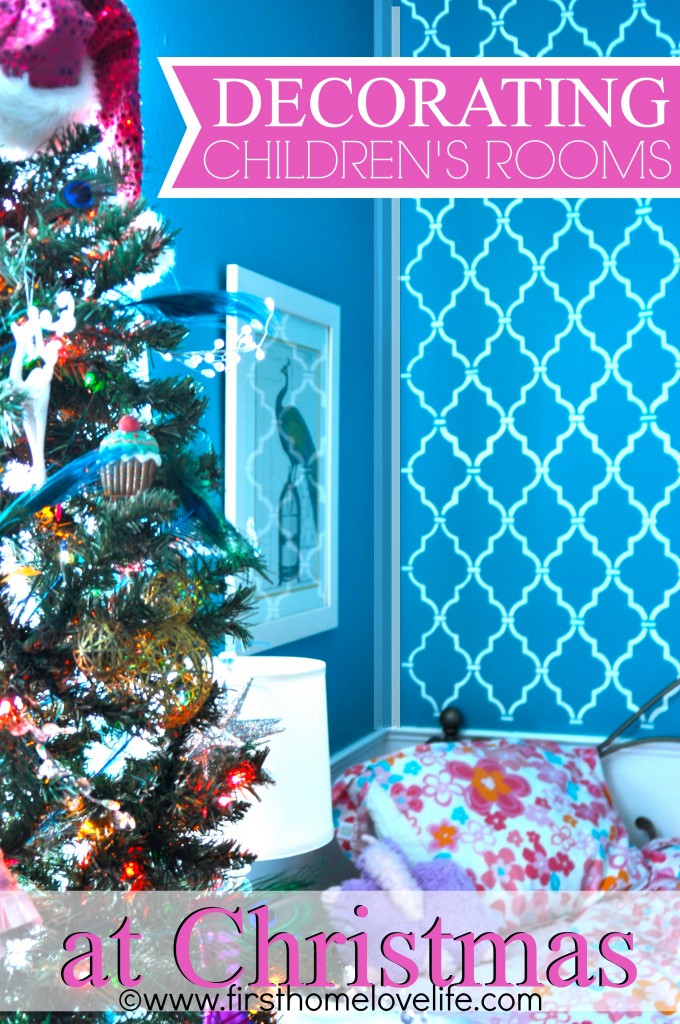 For the past 3 years I've set up a little tree in my daughters room. It's her tree. The one that she gets to decorate the way she wants to. Every year since she's been born I've bought her a couple of special ornaments. It's a tradition my mom did for me that I wanted to continue on. The only difference is my mom used to buy them and pack them away. I didn't see the ornaments until I moved out and had my own tree. While I appreciated it and loved that she did it, I decided that when I had my daughter and knew she was old enough to not play with the ornaments and break them that I would let her use them right away on her special little tree.
Some ornaments are gifts that she's received like this handmade lollipop.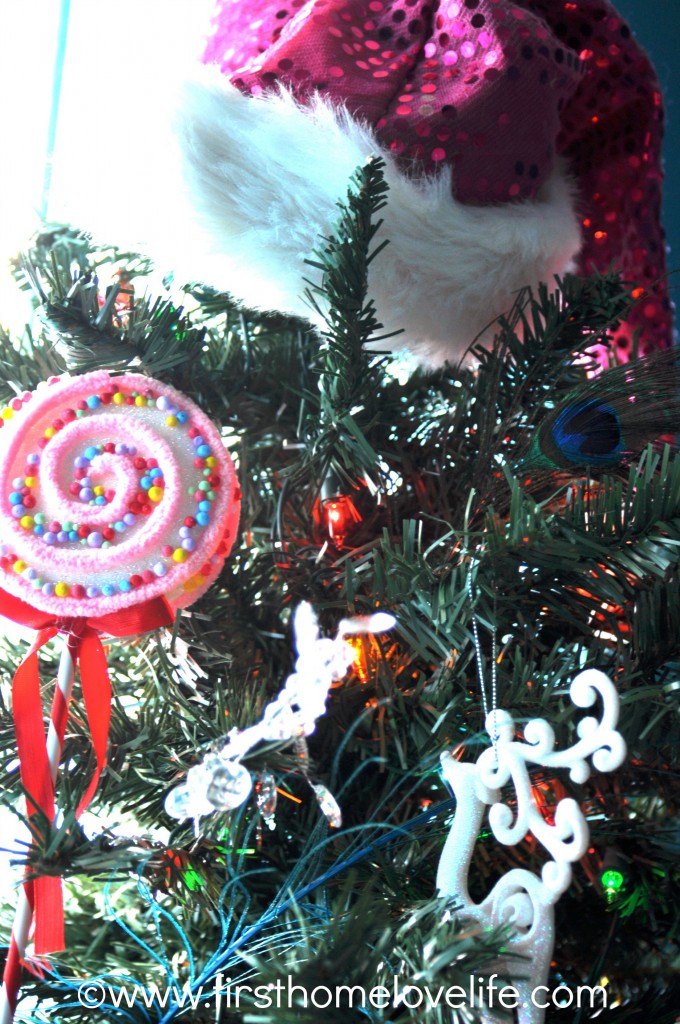 Others are ones that I've let her pick out like this sparkly star.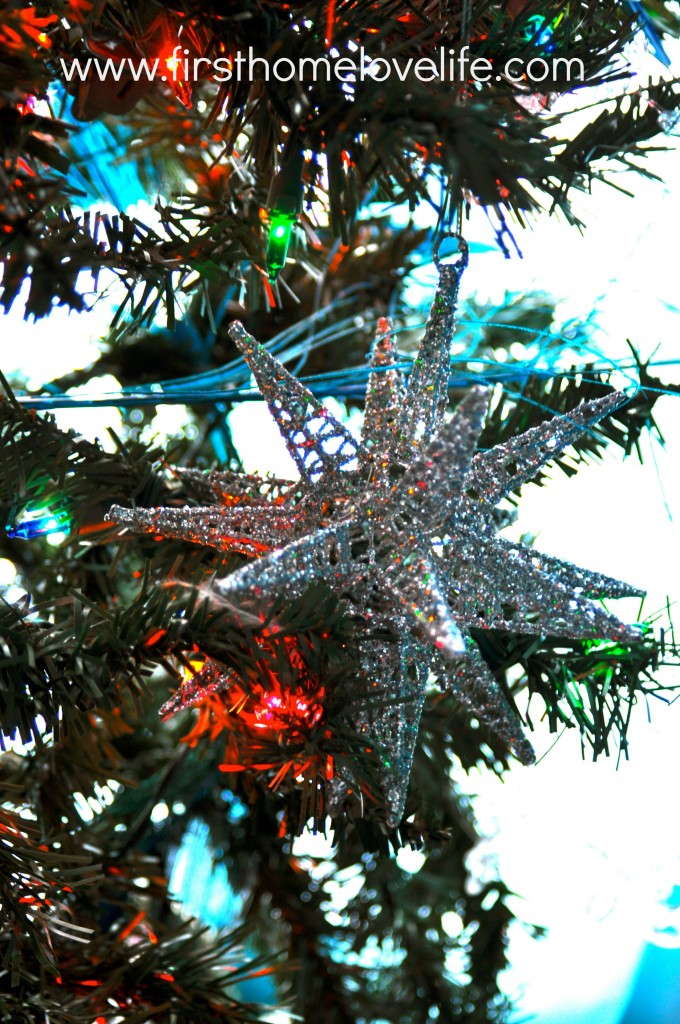 And others are one's that have meaning…Like the first time we took her to see The Nutcracker Ballet which is one of our family holiday traditions every year 🙂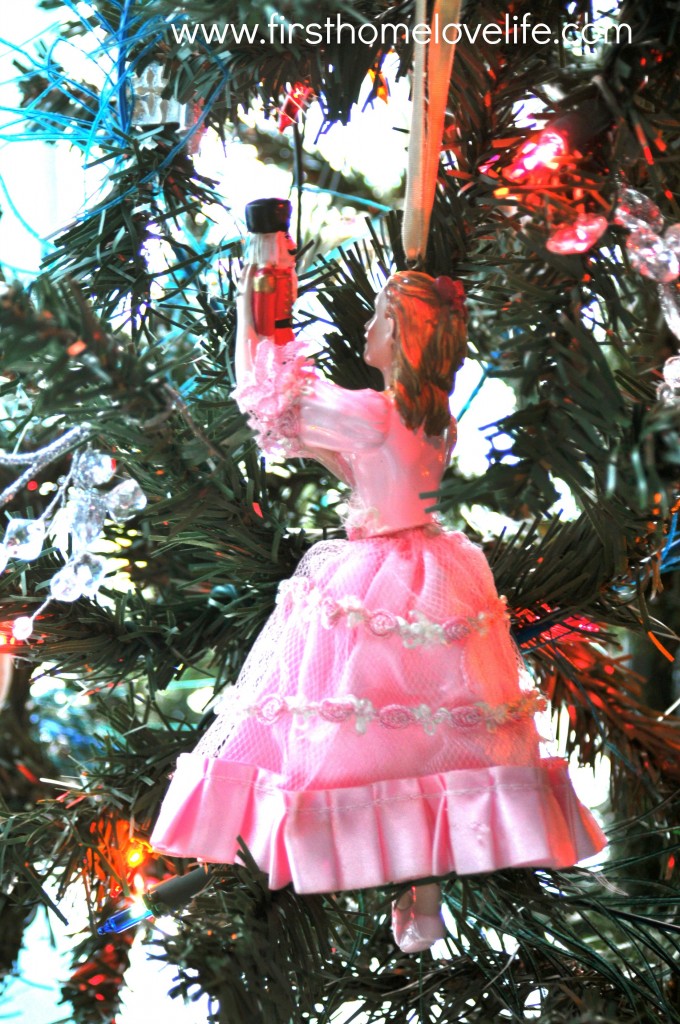 I also really like to add in a few elements to personalize the tree for her personality that year. Last year it was all glitter and purple so we bought a bunch of those inexpensive wreath picks in that color and stuck them in the tree. It was very a la Mardi Gras.
This year she's all out the peacock feathers and crystals. It might have something to do with my fall pumpkins that I made, or the fact she has two peacock prints flanking her window. I'm not quite sure 😉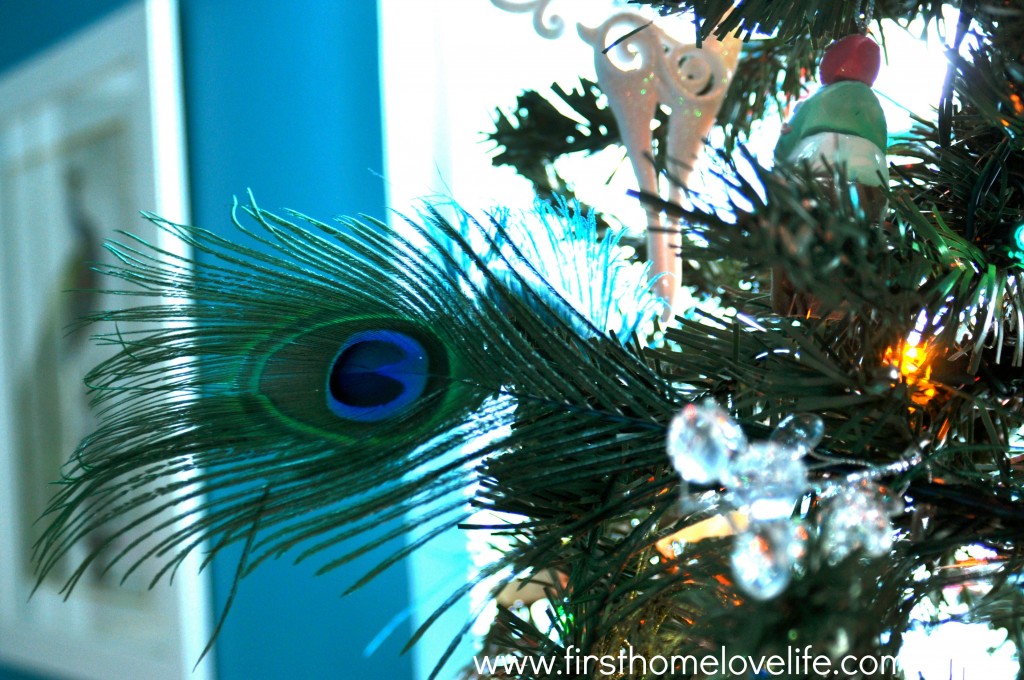 My daughter's tree also acts as her "Advent Tree." It just a little a little something we started last year and loved, so we are continuing it this year.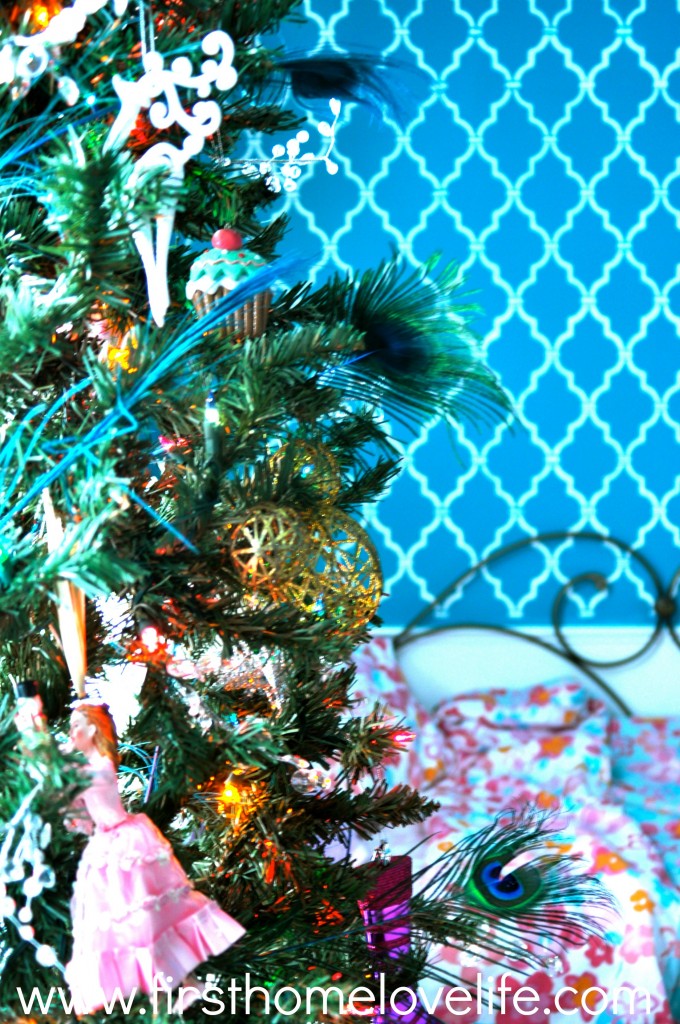 Instead of placing a little piece of chocolate on each day of advent on a calendar, we give little "stocking stuffer" type gifts and place it either hidden in her tree or under her tree every night when she was asleep. That way in the morning she has to find it. It's a really fun tradition that I hope will continue on well into her teen and young adult years.
Speaking of gifts…
Tis the season, right?
That's why a few of us decided to get together and give ONE of you an iPAD Mini! Either keep it for yourself or re-gift it for Christmas or Hanukkah, it's up to you!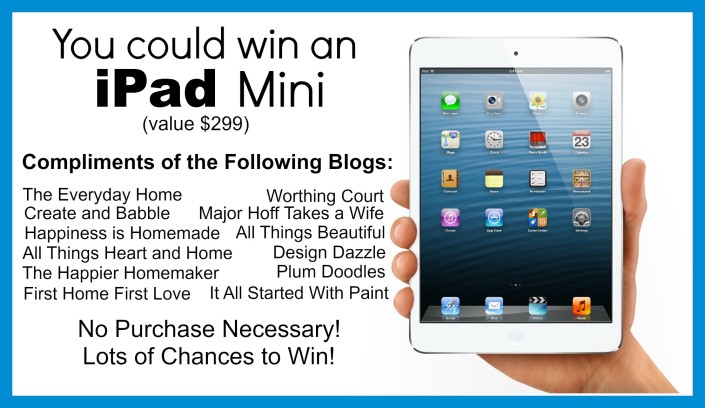 You have 24 chances to win by Liking or Following these blogs below on either Facebook or Pinterest. You only have to complete one entry, but the more you complete – the more chances you get! Giveaway runs from Nov 4th thru Nov 1oth at 5pm.
Winner will be announced and notified by email on Monday, Nov 12th.
Good luck everyone!
a Rafflecopter giveaway
Comments
comments