Confession time…You people with your fireplaces and mantles, especially during Christmas make me green with envy. One could argue that a fireplace just isn't needed in a Florida home, but I beg to differ! Like the poem says…"the stockings were hung by the chimney with care…" It would be a sad, sad world if it was more like …"just hang them up anywhere."
So, I've decided to take matters into my own hands this year. No, I'm not installing a fireplace (although my husband wouldn't put it past me, just so I could get that coveted stunning mantle shot) No, no…my idea is much more DIY friendly than that…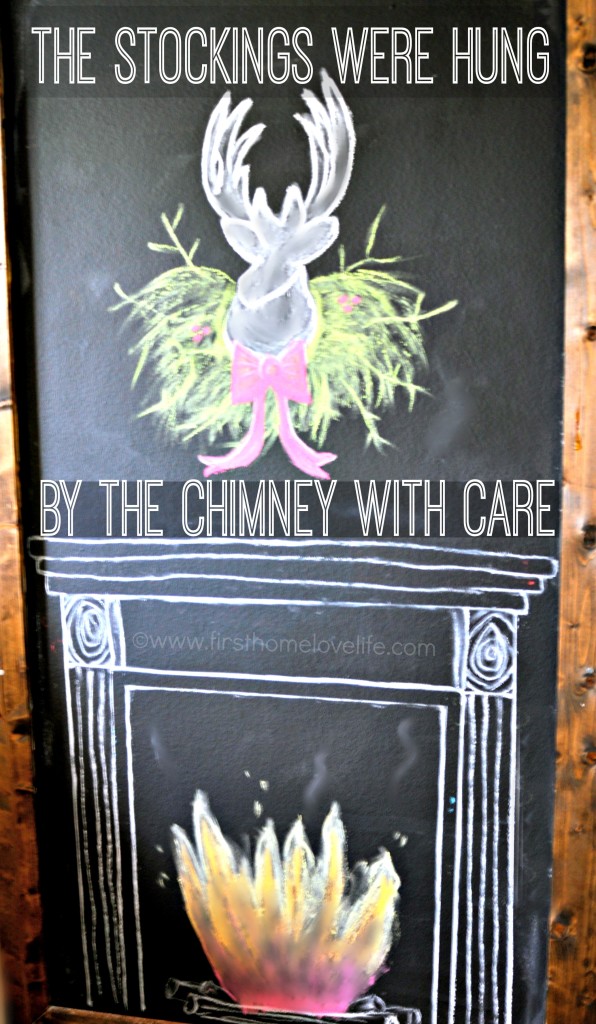 I have another confession…Remember when we framed out those two giant chalkboards in our family room a few months ago? Let's just say this little project was planned way in advance! No visions of sugar plums in my head…give me the chalkboard fireplace instead! (I'm just full of rhymes today!) 😉
Here's a refresher of what I'm talking about…
The one on the right which has our family rules is the one that just got a holiday facelift, and if you have a chalkboard wall in your house and would like to make your own fireplace, it's super easy! Here's how I did it… 🙂
I started out by giving my chalkboard a cleaning with lightly soapy water, and let it completely dry.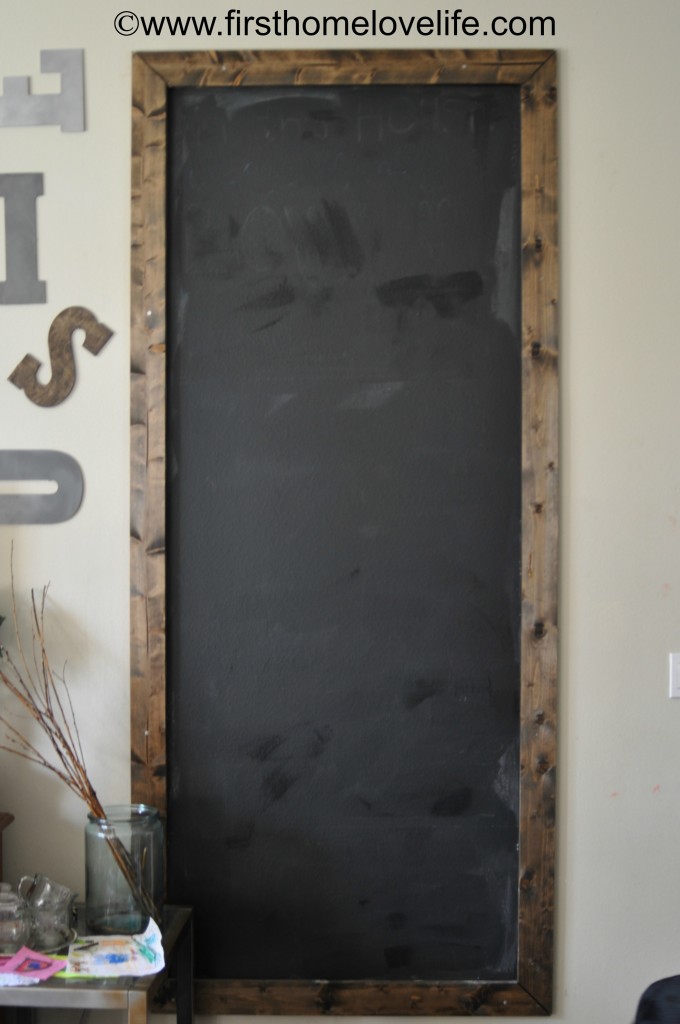 Then I brought out some painters tape and began to mark out the base and shape of my fireplace.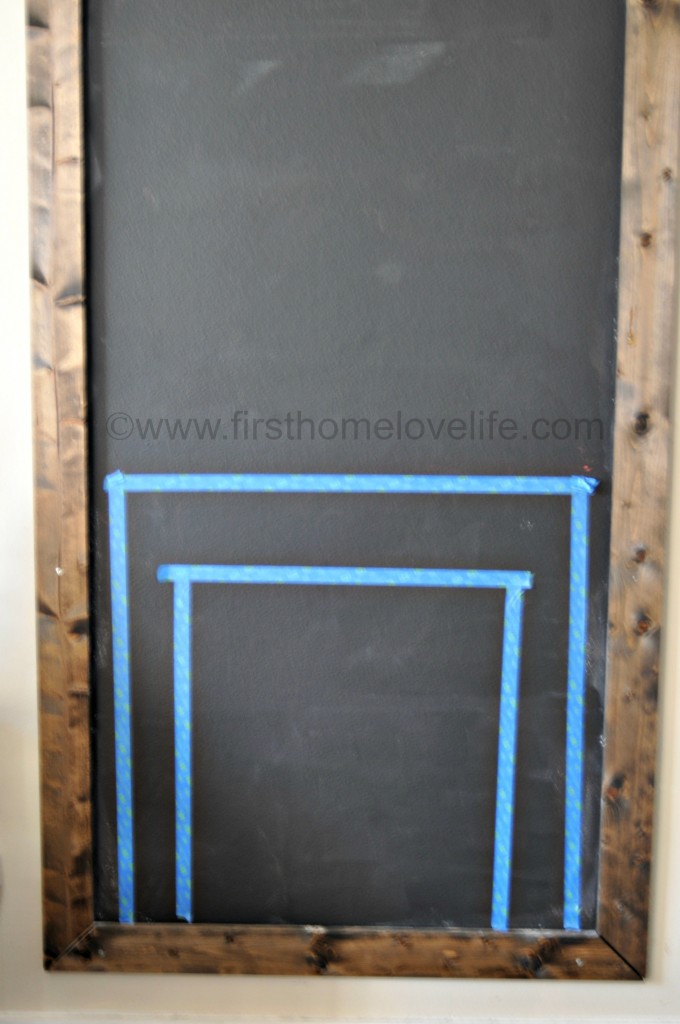 It's okay if it's a little wonky. It just adds to the whimsy of it, in my opinion 😉
Next I started outlining it with my chalk along the tape, and then would go back over it with my finger to smudge.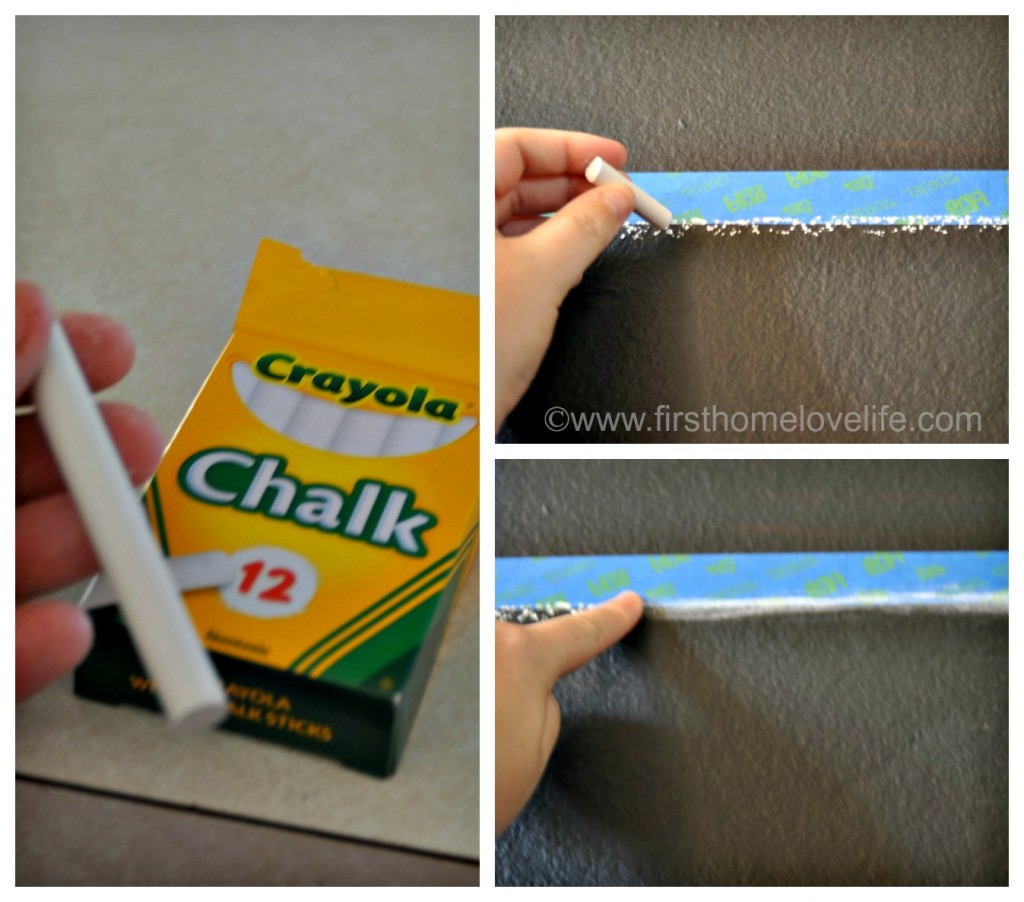 Once I had my base outline I free handed the detail work, like adding decorative molding. Again, not going for perfection here, it's just chalk 😉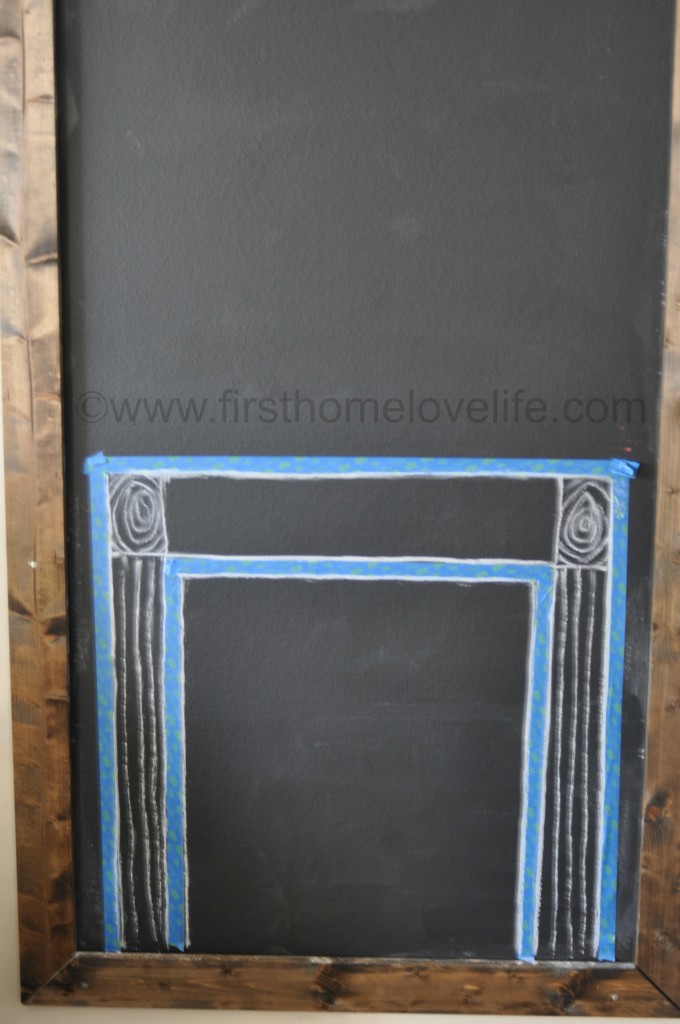 Then removed the tape and added a tiered mantle… that's right, I'm getting fancy with it 😉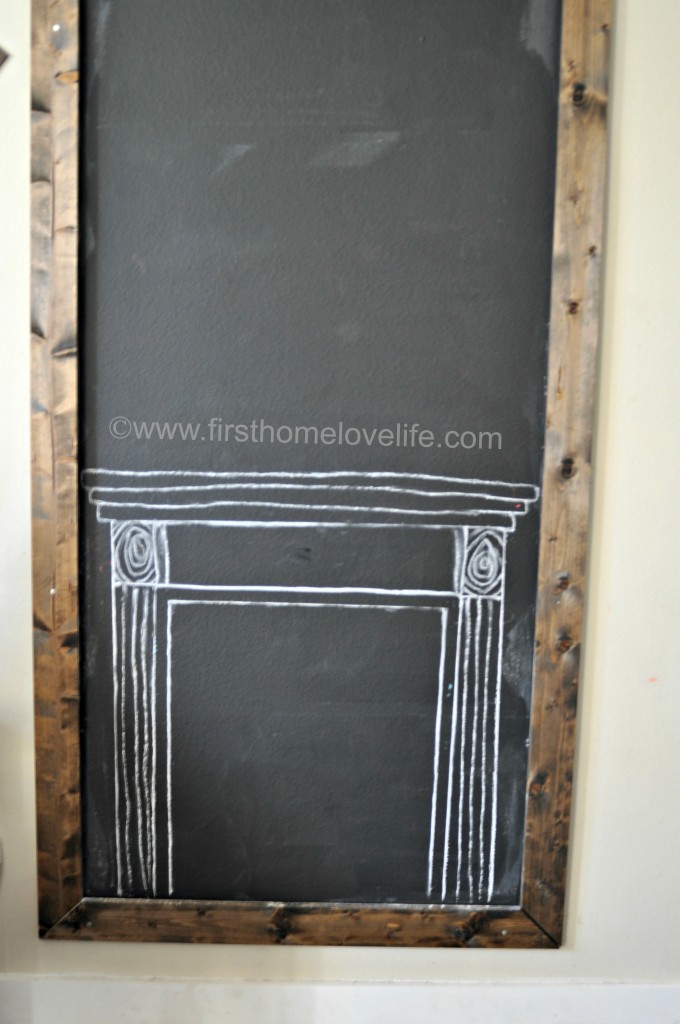 And then just because I'm mildly obsessed with faux taxidermy lately I decided to draw a reindeer silhouette above with a wreath around his neck, and of course "light my fire"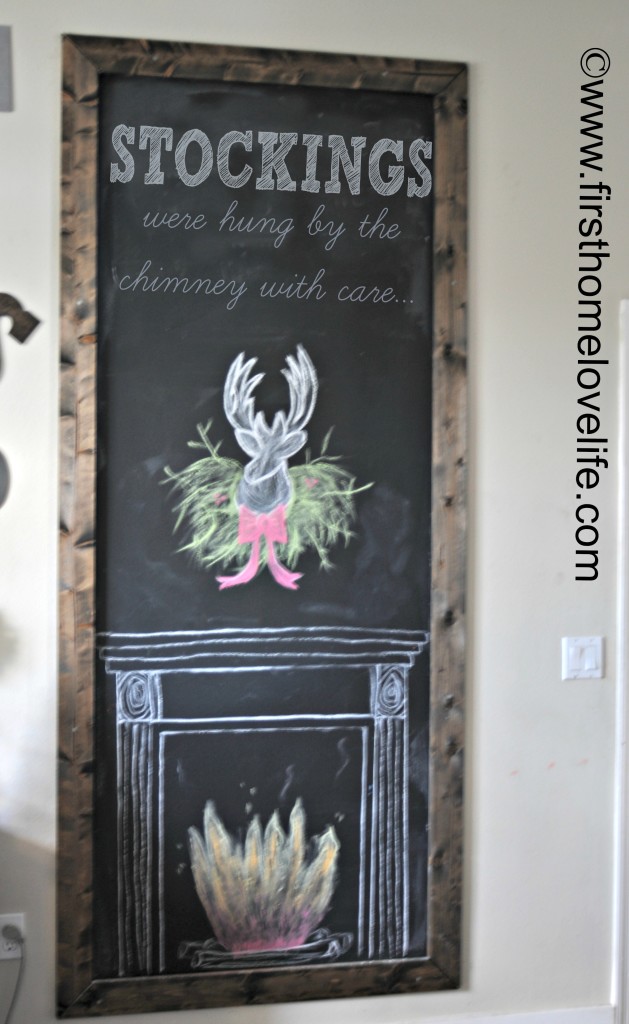 I love the way it turned out, now all we need to do is hang up our stockings so Santa can fill them with goodies 🙂
I'm curious where you hang up your stockings if not near a fireplace so leave me a comment below or on my Facebook page telling me where your stockings are hung!
Talk to you soon friends, take care!
XO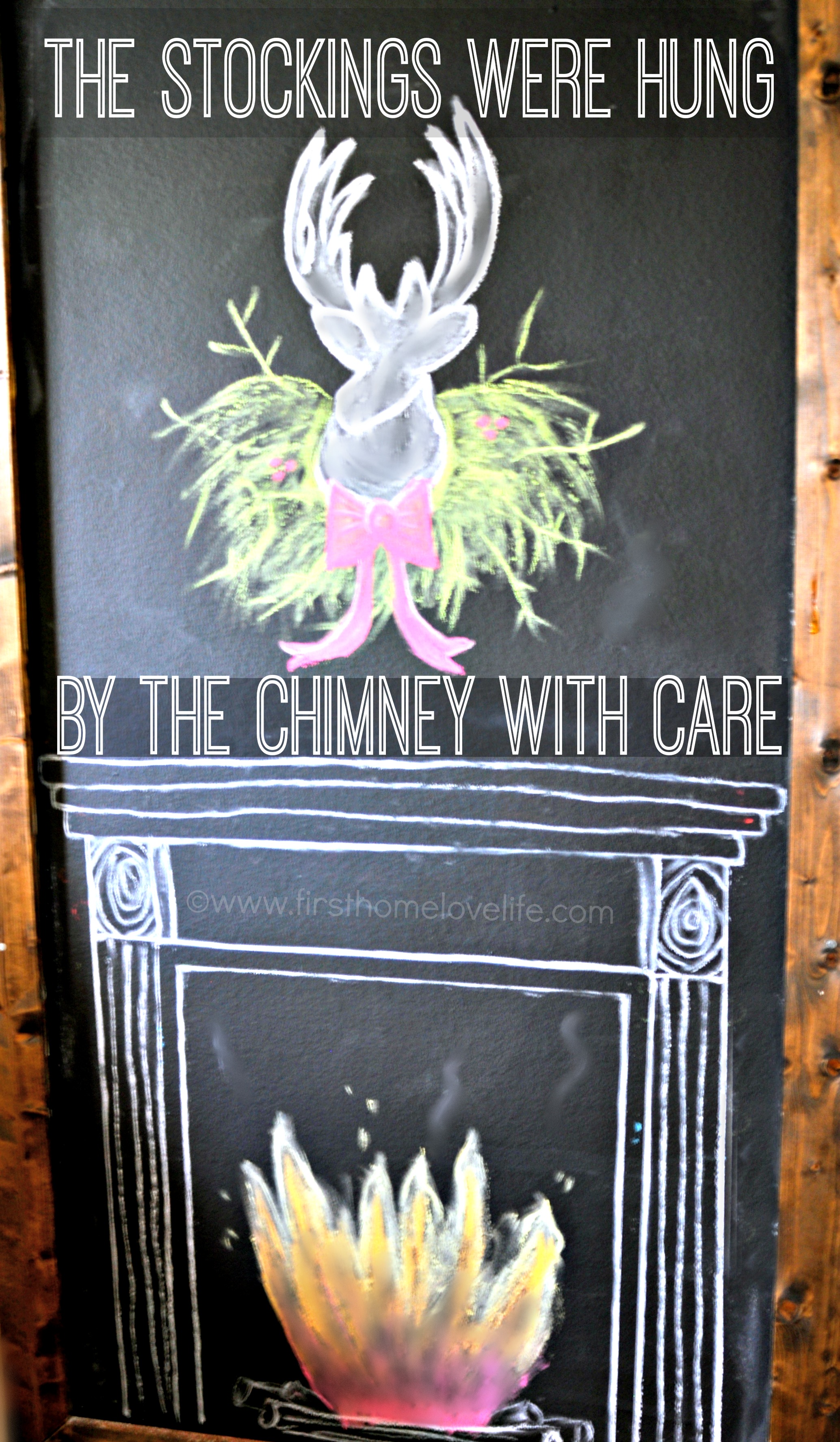 Comments
comments