These beautiful glass laundry room cabinets were scored on a budget, and completely transformed the laundry room into one of my favorite rooms in the house!
I had started writing this post back at the end of February. It's hard to believe what life has turned into since then, but here we are. I don't know about you, but working on house projects, gardening, and spending time in the kitchen has been the only thing keeping me sane.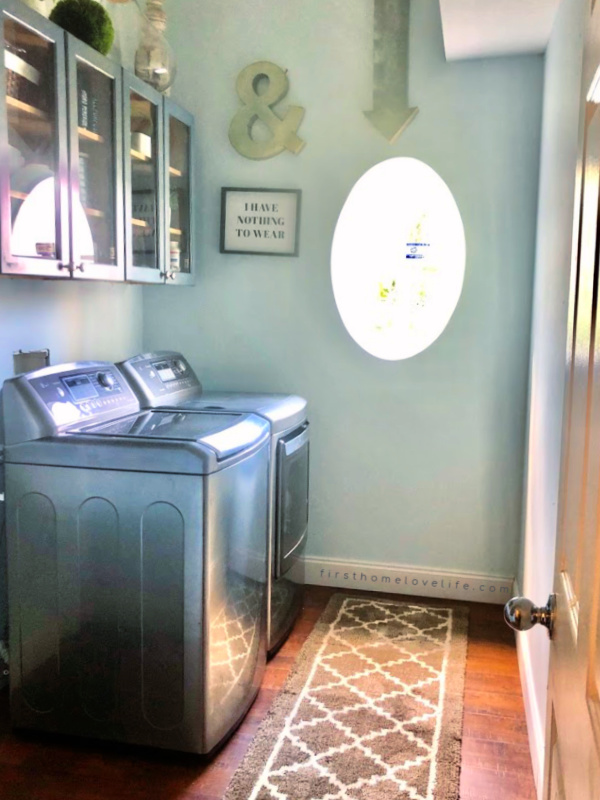 The laundry room has had it's fair share of face lifts over the years, but this is probably my most favorite one of all.
I had been wanting to add cabinets above the washer and dryer for a long time. I think it adds a much more finished look to the room than having open shelving like what was there before.
So I was beyond excited when I stumbled across someone selling two glass front cabinets for $10!
Although I hadn't been planning to add cabinets to the laundry room any time soon, sometimes you have to grab a good deal when you see it, and I knew this was a great deal.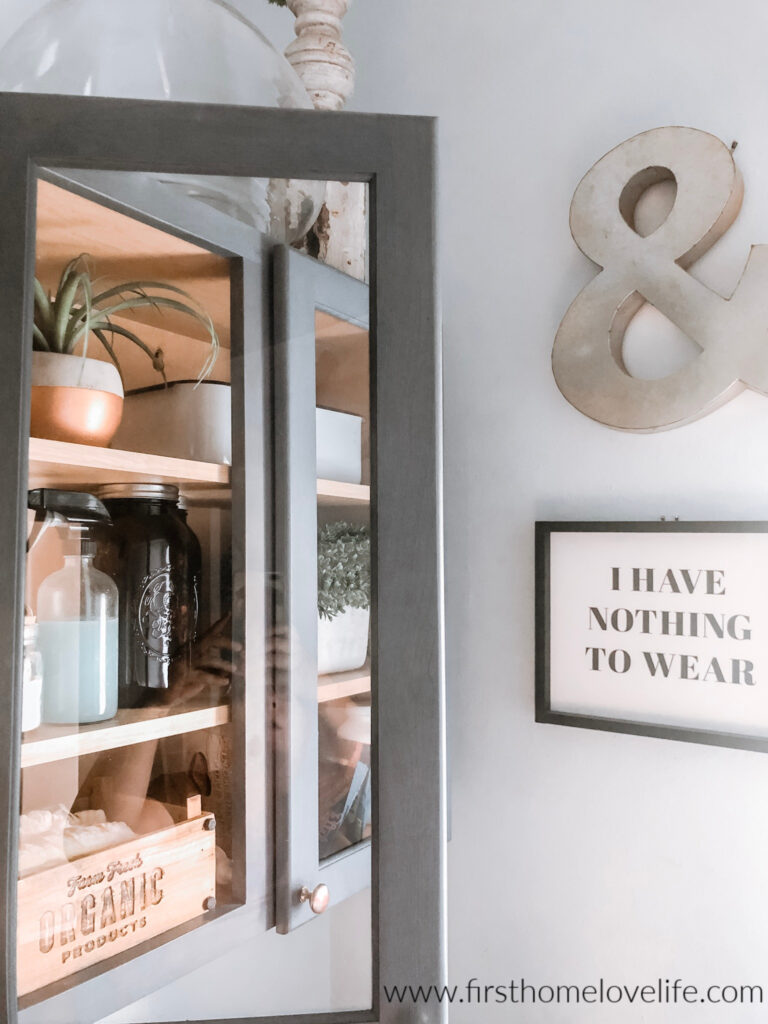 The cabinets were already painted this dusty gray blue color and so far I've left it as is. What do you think? Should I paint them?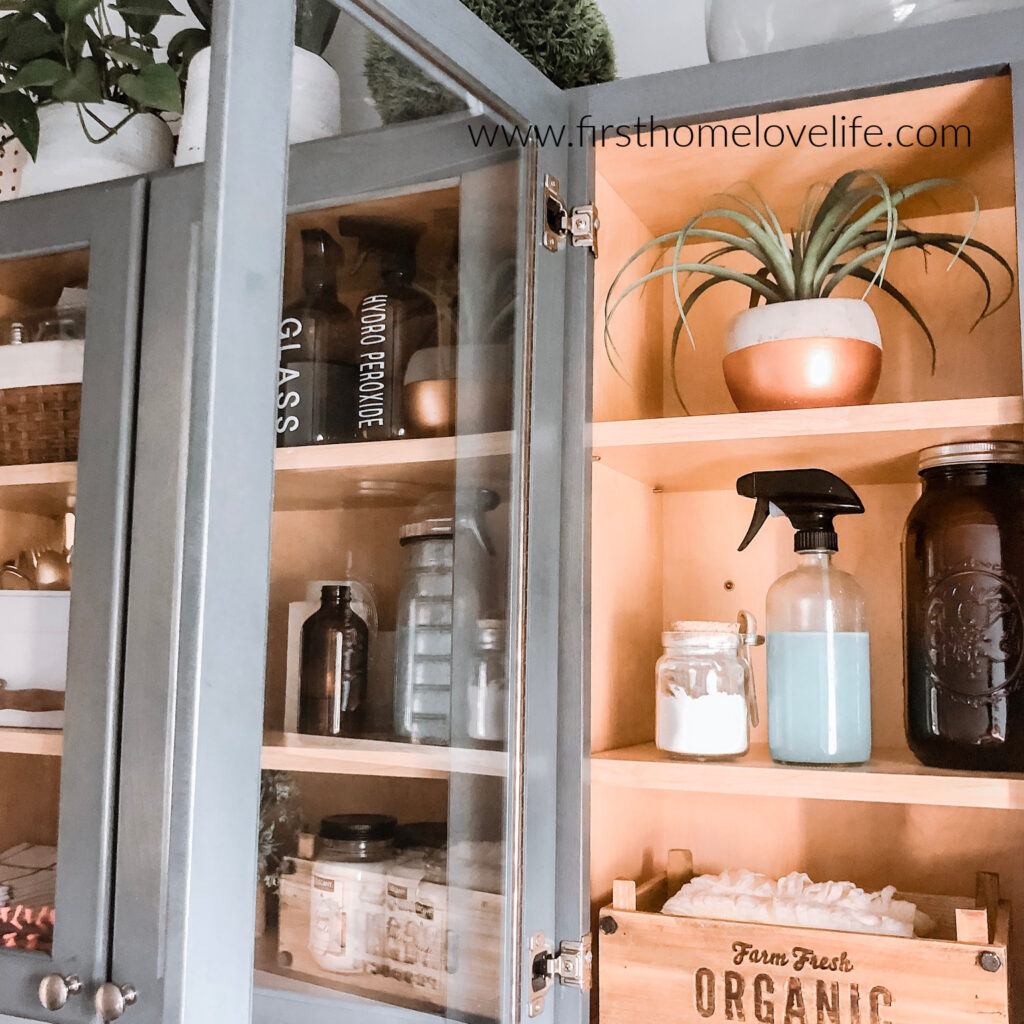 Regardless of the color, I love how much more storage these glass laundry room cabinets provide.
I love pretty storage!
It holds jars of home made cleaning products, laundry detergents, cleaning supplies and surplus of things that I buy in bulk.
It looks so much more neat and pretty now that I'm able to display everything in a nicer way.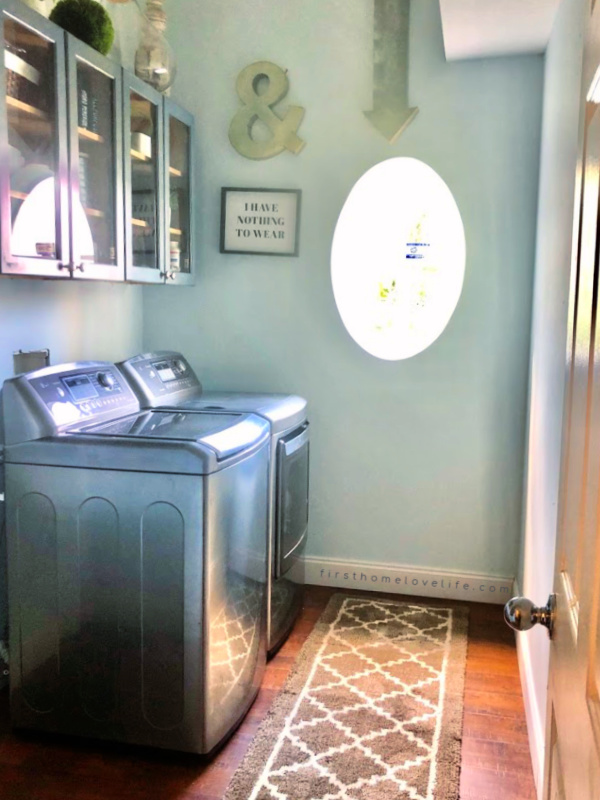 What a huge improvement these glass laundry room cabinets made from how our laundry room used to look!
I hope you and your family are well.
I'll be posting more frequently in the upcoming days and weeks with more projects and recipes.
Talk to you soon friends, take care.
XO
Comments
comments