Bacon wrapped BBQ chicken…because bacon makes everything better. 😉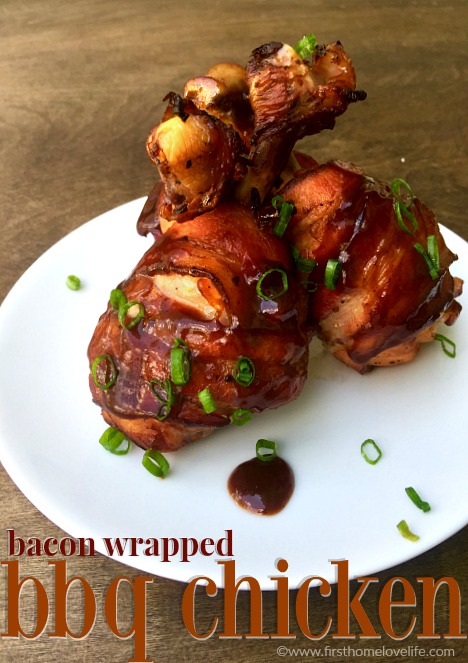 Yesterday I shared a long overdue recipe for my Homemade BBQ Sauce, so it only seemed appropriate to show you something delicious to smear it on today, and really what's more delicious than BACON?!
I was at Home Depot this past weekend picking up a few things, and strolled down the grilling aisle where a cute little smoker jumped up off the shelf and into my cart. True story. 🙂 I've been wanting a smoker for a really long time because I'm so into using wood to flavor food on the grill but the flavor just isn't as intense as I'd like it to be doing it that way. Using a smoker to cook your meat low and slow while the wood smoke penetrates it is really the way to go. I'm having so much fun playing with it, so expect a lot of yummy smoked recipes coming actcha this year! 😉
The first thing I did was marinate the chicken. I basically marinated it the same way I did my One Pan Dish: Marinated Chicken and Zucchini.Some italian salad dressing, lemon juice, and a mixture of herbs, salt and pepper. After a couple hours, take the chicken out of the marinade and pat dry.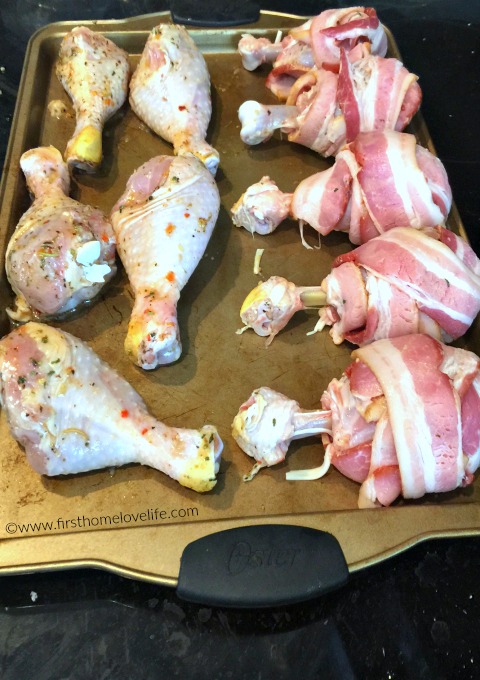 Before you begin to wrap the chicken in bacon, you'll want to remove the skin. To do this cut through the tendon on the leg and pull the skin off, then push the meat up towards the thick part of the leg. You're essentially making chicken lollipops here but don't worry about it being too perfect.
Since I'm using chicken legs and not drummettes, it took two slices of bacon each to wrap the meat of the chicken in. The bacon is going to act as the chicken skin and will be crispy and delicious after everything is said and done, as well as keeping the meat moist and flavorful!
Are you drooling too? Oh good…Thought it was just me.. 😉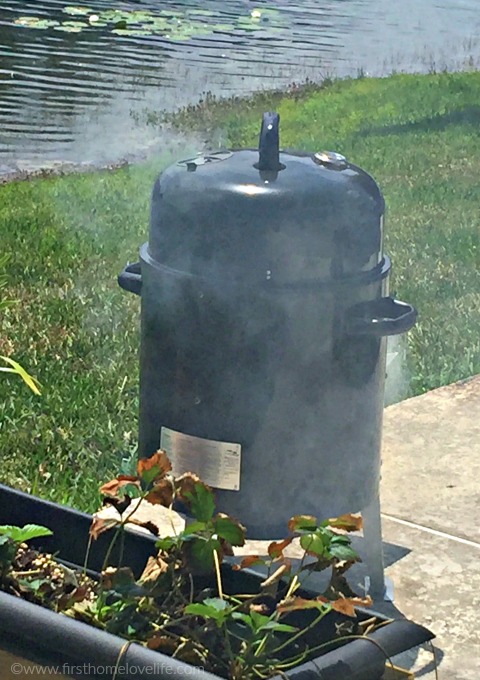 Isn't it cute?! This little guy only comes up to about my mid thigh but it totally gets the job done. I'll do a post about smoking food soon, but right now I'm still getting the hang of it. The key is to maintain a steady temperature which is easier said than done if you've been used to using a gas grill for as long as I have. But so far I'm rocking the mini smoker like a boss. 🙂
Don't worry if you don't have a smoker though. You can totally do this in an oven or on the grill. In fact, after these guys were done getting all delicious in their applewood smoke bath, I moved them to the gas grill to crisp up that bacon, mop on some Homemade BBQ Sauce, and let it get all caramelized and slightly charred.
Bacon.
Need I really say more?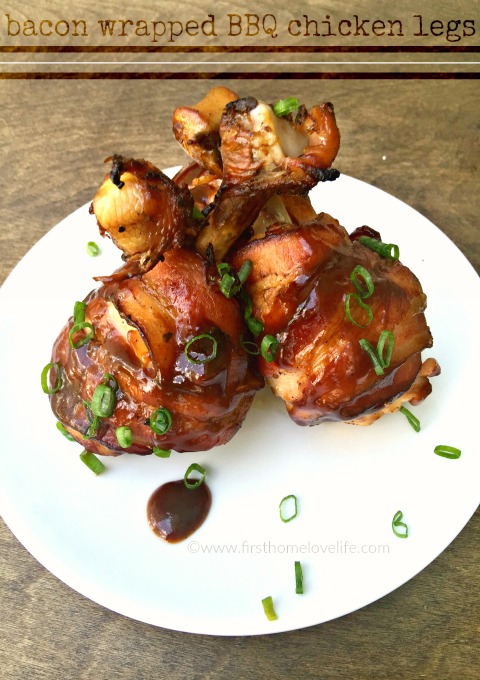 Talk to you soon friends, take care!
XO
Comments
comments