Hi friends! Tis' the season for holiday home tours all around blogland, and today I'm bringing you another one, mine!
I've known about this tour for about 3-4 weeks, and in an instant my mind went from a logical, semi-normal person to crazy blogger lady.
Seriously…Thoughts like "OH EM GEE…I NEED ALL NEW FURNITURE RIGHT NOW, LIKE RIGHT NOW!!" and "HOW MANY CHRISTMAS TREES CAN ONE PUT UP BEFORE LOOKING COMPLETELY INSANE?" have been spinning around in my head for weeks.
My husband deserves a medal. Seriously. I've been a basket case of emotions, happy, angry, giddy, goofy…3 more and we'd have a Disney movie!
This is why I don't do home tours! I can't handle the pressure… It's too much! 😉
So instead of stressing about my less than Pinterest-perfect holiday home. Here's my house decorated for Christmas, you know…in real life, where it actually matters. 🙂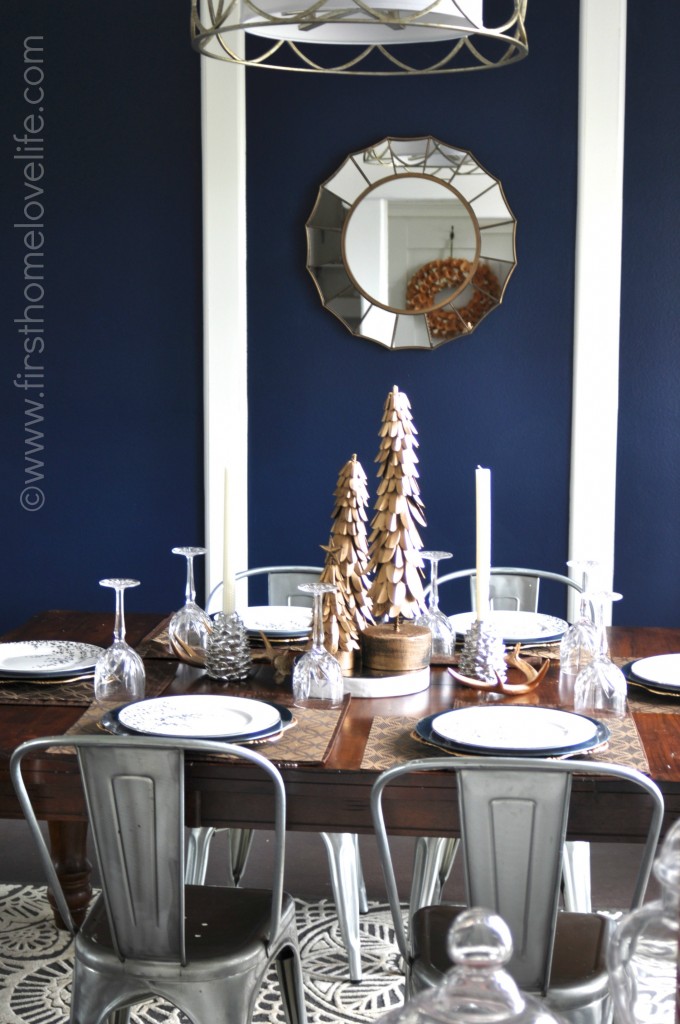 When you walk through the front door to the right is our formal dining room. We very rarely use this room, but for holidays I like to dress it up a bit. Right now it's in a post-Thanksgiving semi decorated state, and since we're being honest… Those chairs actually belong in my kitchen, I still don't have chairs around this table normally 😉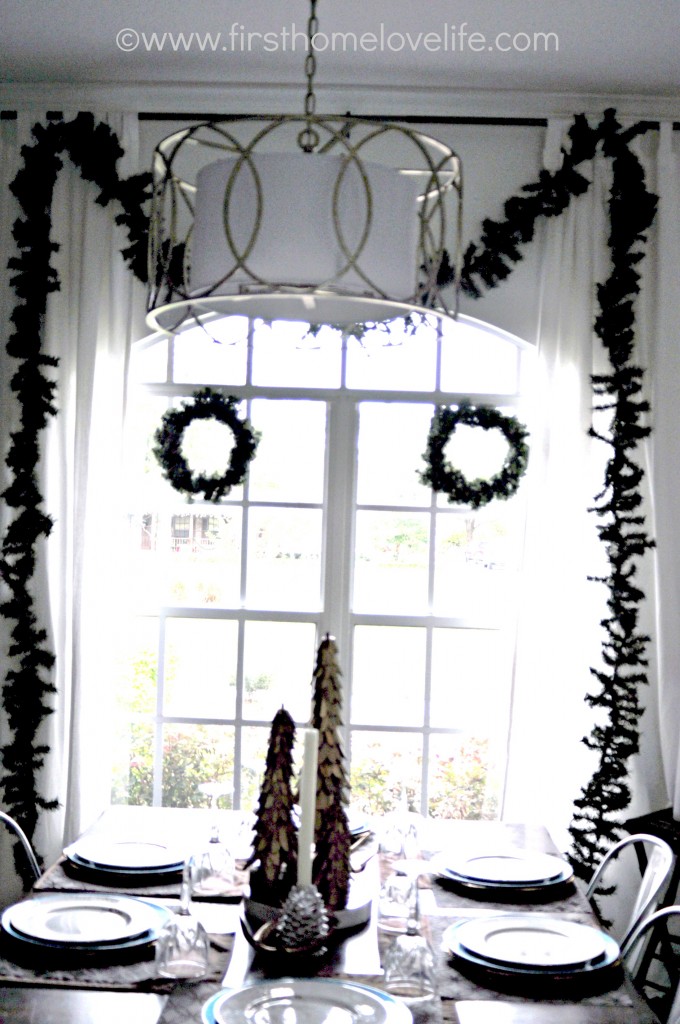 Our buffet/bar has two tall nutcrackers standing guard over the booze 😉 Can you believe we got those for free?! The hotel where my husband works was just going to throw them away after Christmas last year, so he asked if he could take them home! I just love them 🙂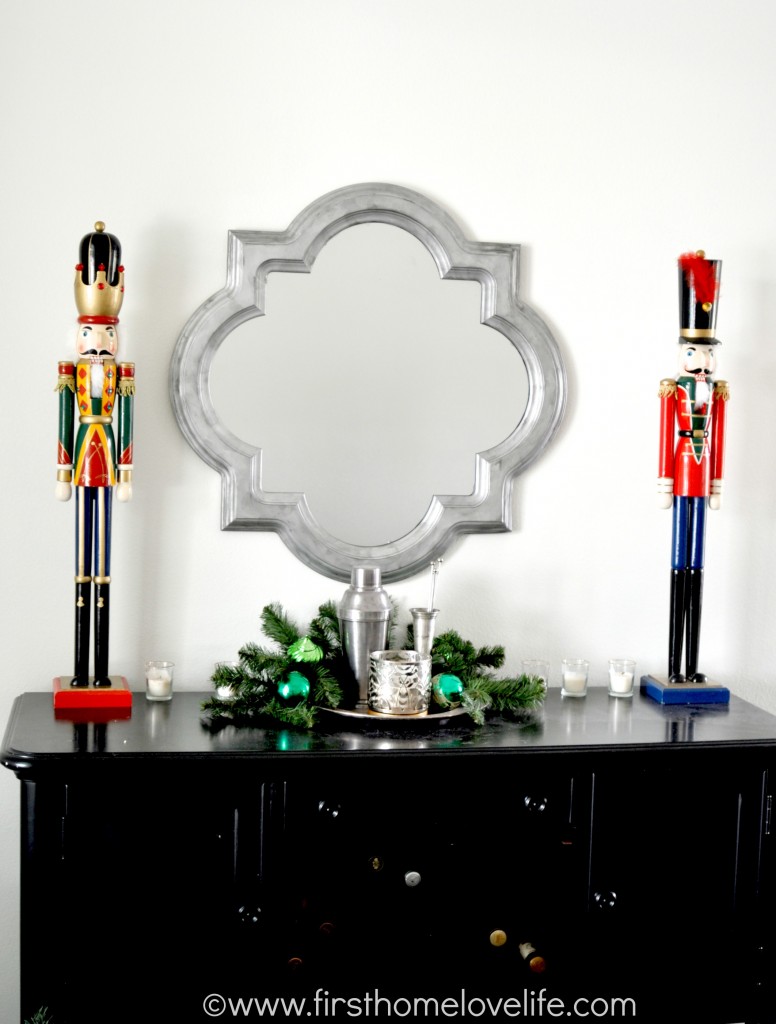 This little corner is probably one of my favorite spots to look at. Virtually everything is handmade by me, from the pet portraits, to the cranberry balls, and those vases? Those are the gold faux bois vases I made last year. This year I gave them a coat of glossy white.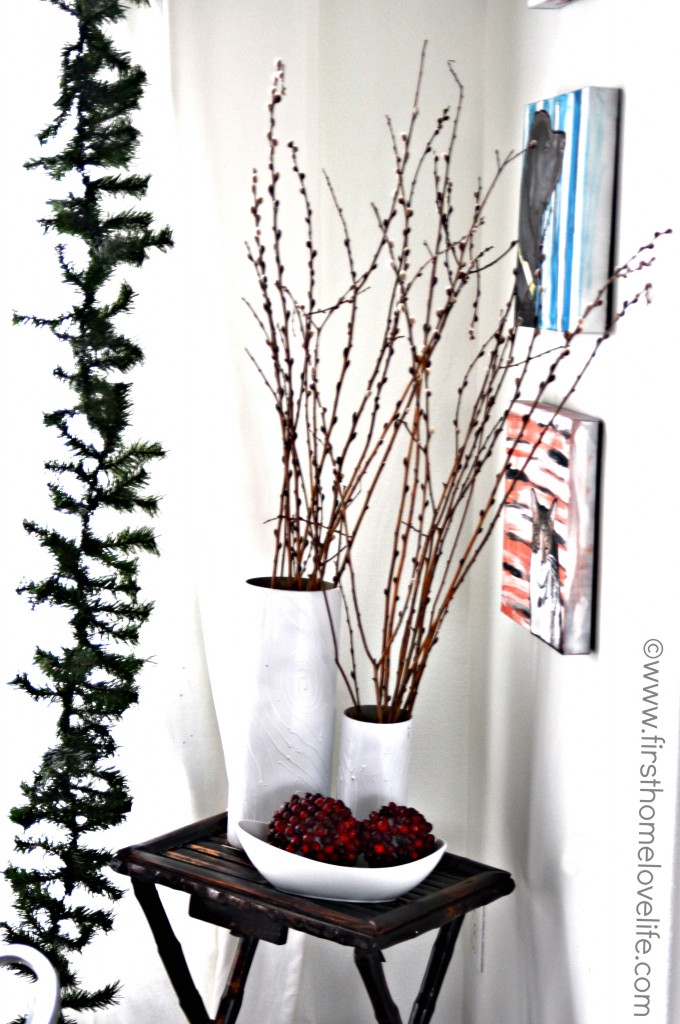 Along with natural and handmade elements, I love decorating with edible things too! You can find a jar or bowl on almost every table in my house filled with either nuts or candy!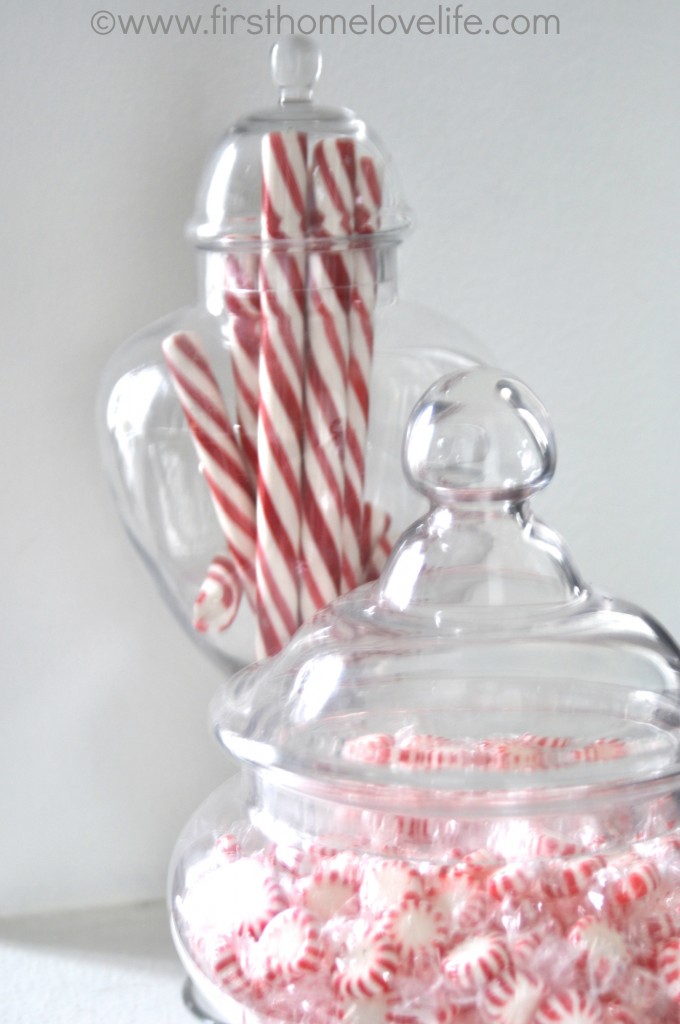 Staying on the subject on sweet…my daughter's room gets sprinkled with a bit of Christmas magic too 🙂 Instead of an Advent calendar, we do an Advent tree. You can read about that tradition here.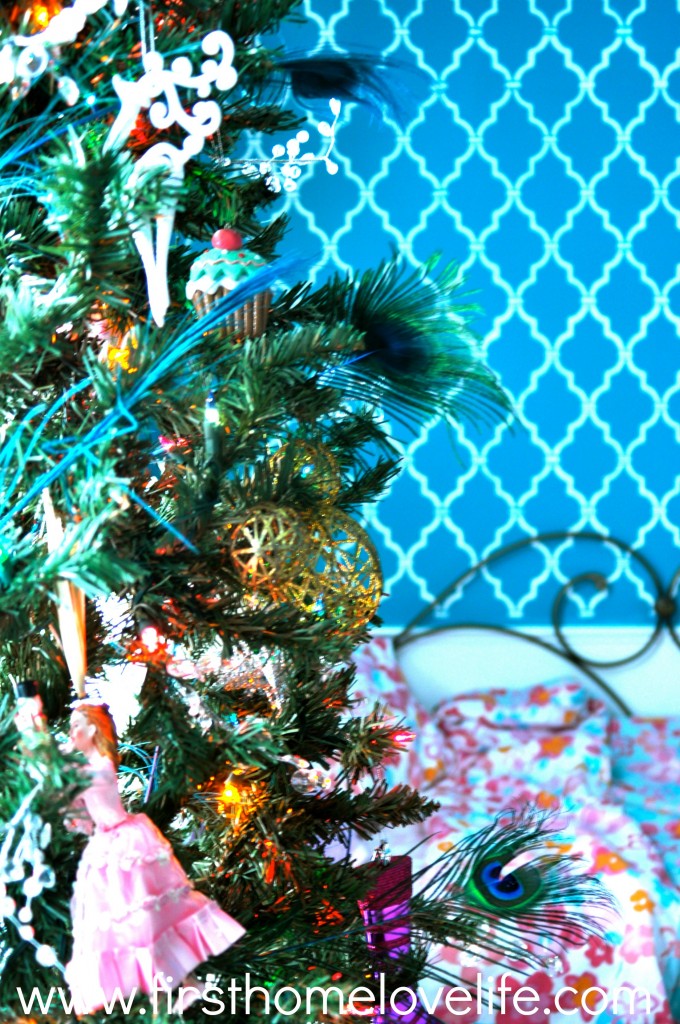 Our family room is where we spend the most time on Christmas morning. Opening gifts, eating breakfast, watching parades and movies. This year I decided to "make" a fire in there too with this chalkboard fireplace.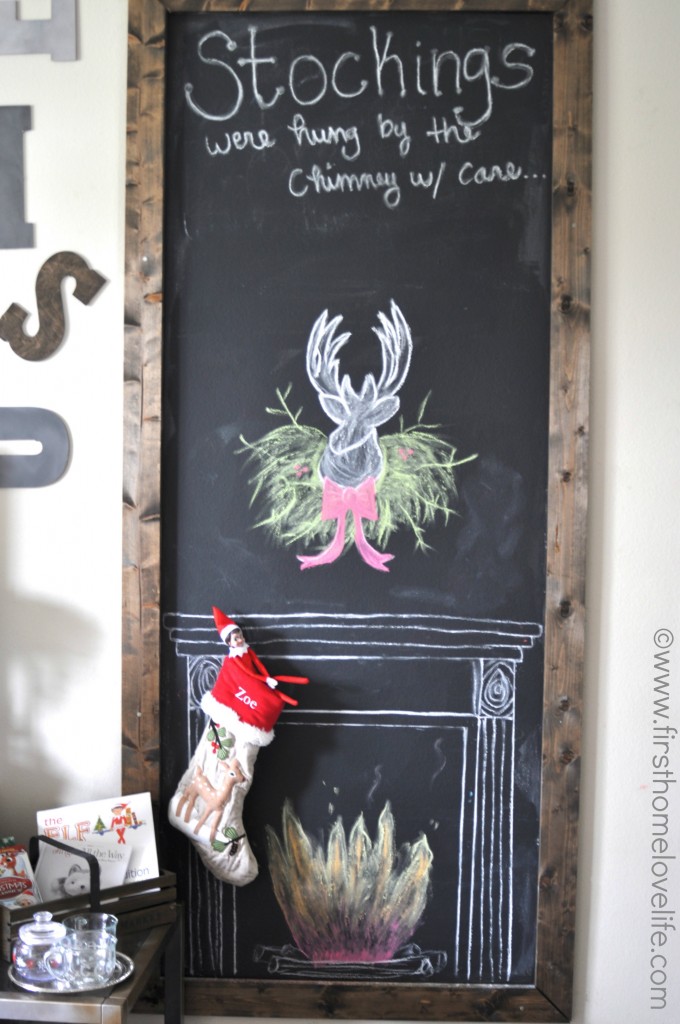 This is also where I replaced our art with the free printable my daughter and I created…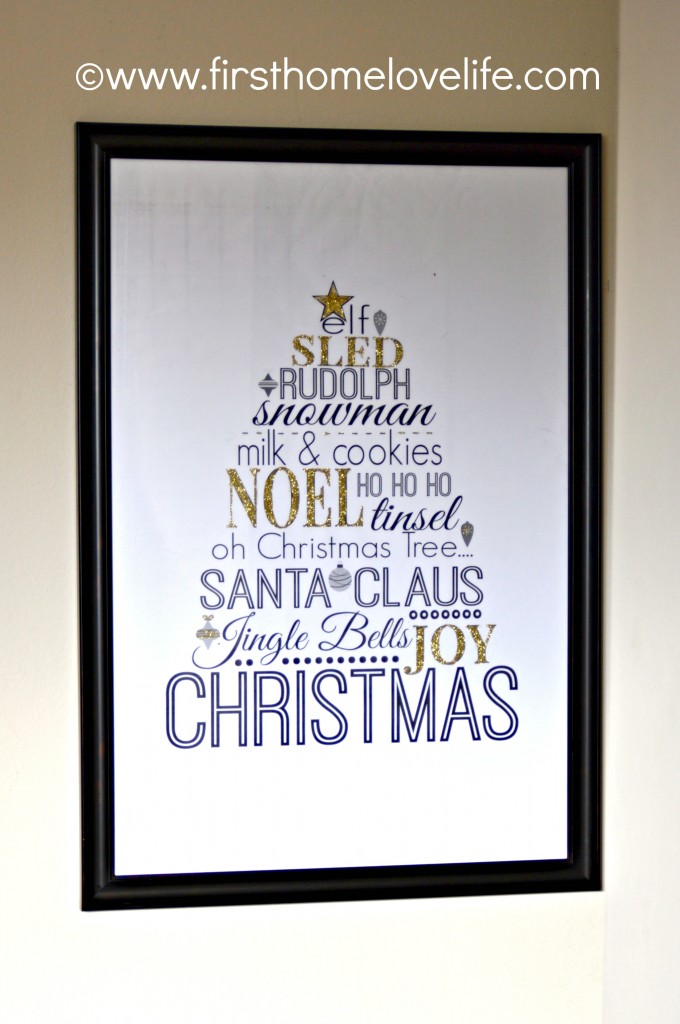 And of course…Our tree…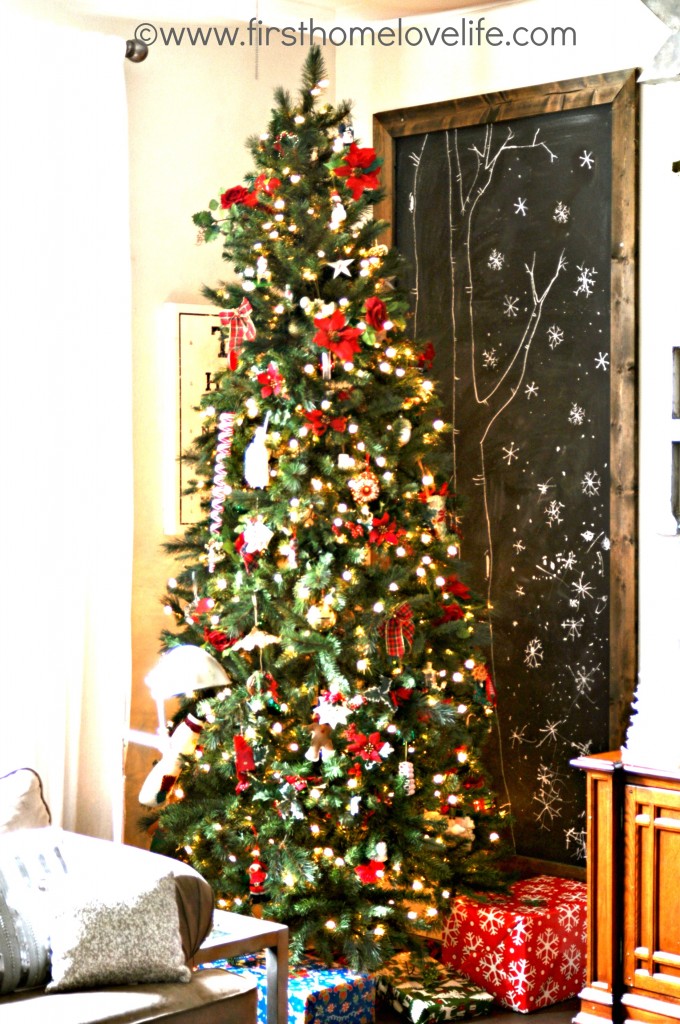 Every ornament on this tree has a special meaning or story to tell. I've only bought a few, most I've inherited, and I just love being able to look at them every year and be flooded with emotions and memories.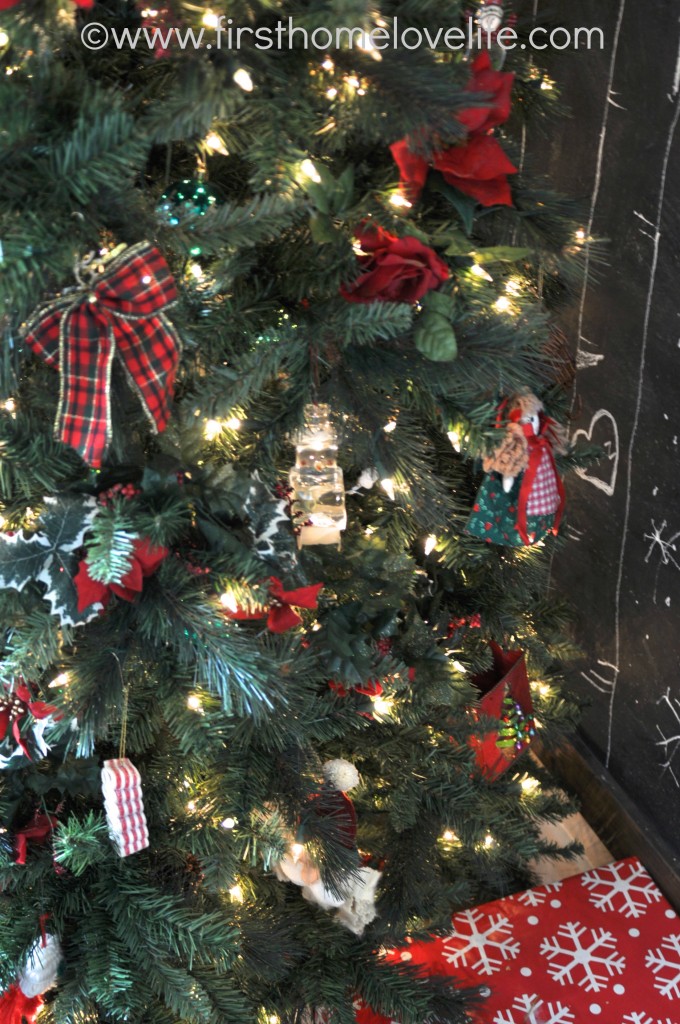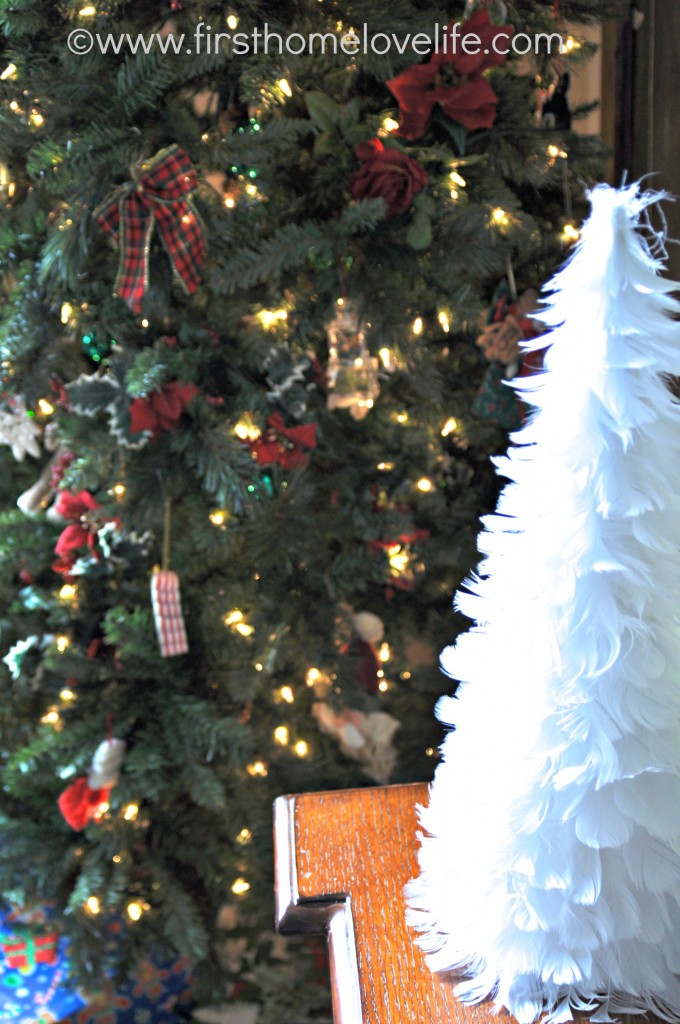 I hope you enjoyed this little tour around my home all decorated for Christmas. I so enjoyed sharing it with you!
For the next two weeks, my friends will be sharing their decorations, crafts, and homes too! So make sure you stop by for those as well!
Monday DEC 2nd: FIRST HOME LOVE LIFE & DIO HOME IMPROVEMENTS | Tuesday DEC 3rd: AT HOME WITH THE BARKERS & RESTORING OUR 1890 VICTORIAN | Wednesday DEC 4th: FRESH IDEA STUDIO, THE GOLDEN SYCAMORE & HOUSE ON THE WAY | Thursday DEC 5th : CURB ALERT & PETTICOAT JUNKTION | Friday DEC 6th: ARTSY CHICKS RULE & RAPPSODY IN ROOMS | Saturday DEC 7th: SIMPLY FRESH VINTAGE & COUNTRY DESIGN STYLE | Sunday DEC 8th: MRS HINES CLASS & SNAZZY LITTLE THINGS | Monday DEC 9th: JUST PAINT IT, THE RUSTIC PIG & JUST A GIRL AND HER BLOG | Tuesday DEC 10th: OUR SOUTHERN HOME, VIRGINIA SWEET PEA, MEEGAN MAKES | Wednesday DEC 11th: SOPHIAS DECOR , A LITTLE CLAIREIFICATION & GIRL IN THE GARAGE | Thursday DEC 12th: MOMMY IS COOCOO, LITTLE MISS CELEBRATION & INSPIRATION FOR MOMS | Friday DEC 13th: MY SOULFUL HOME, CONFESSIONS OF A SERIAL DIYer & LILACS AND LONGHORNS
And I leave you with this. The holidays aren't about who has the most spectacular home on the block (or blogosphere) for that matter. We blog to inspire you to create beauty in your own home, not to make you feel guilty or bad about yourself. So enjoy the season! Absorb the smells, sounds and feel of everything and everyone around you, because in the whole scheme of things, that's what truly matters! 🙂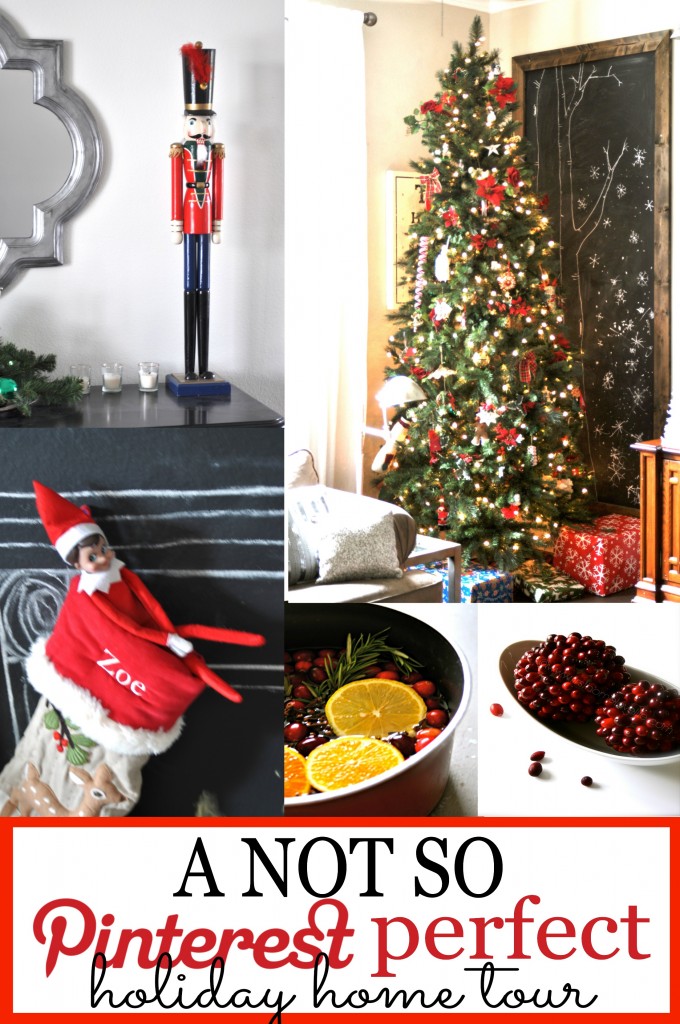 As always I'd love for you to stick around, so follow me on Facebook so you stay up to date with whats happening around here, and for more holiday inspiration-check out my Christmas page under the Holidays tab!
Talk to you soon,
Merry Christmas and Happy Holidays my friends!
XO
Comments
comments