The countdown is on… In three days we'll be gorging ourselves with turkey, ham and all the fixings surrounded by the sounds of laughter, and "remember when…" stories by the people who mean the most to us.
I've already talked about my favorite brine recipe, and showed you my tips on how to cook the perfect turkey. Heck, I've even showed you how to carve it!
But what about those leftovers? There's only so much turkey noodle soup one can eat, so today I'm sharing the top 10 ways to transform those leftovers into something exciting!
Did you see that green bean casserole grilled cheese?! I can't even…
Make sure you pin this so you can easily come back to it later!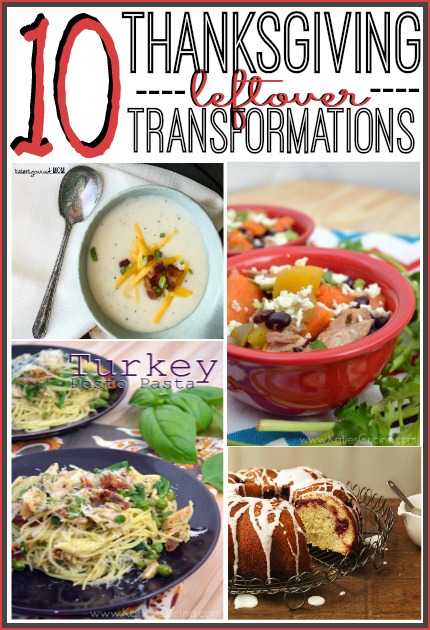 I'd love to know your go-to leftover recipe either by commenting below or on my Facebook page!
Talk to you soon friends, take care and Happy Thanksgiving!
XO
Comments
comments